Store
Bruce H. Lipton, Ph.D., cell biologist, is a leading authority in epigenetics. His groundbreaking research has made a significant impact on our understanding of the power of subconscious mind and the science of love.
Priority shipping is temporarily unavailable for Australia and New Zealand, due to the interruptions in international postal services to these locations at this time. We apologize for the inconvenience. Bruce's audio books are available as downloads through SoundsTrue, see product pages for more information.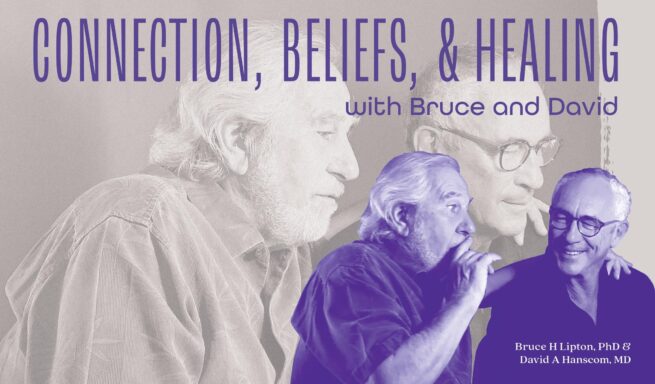 A NEW 4-part video course with Dr. David Hanscom and Bruce H. Lipton, Ph.D.