Quantum Intimacy: Evolution of Love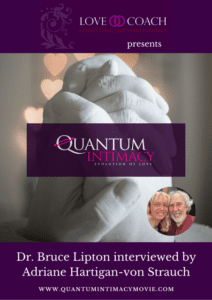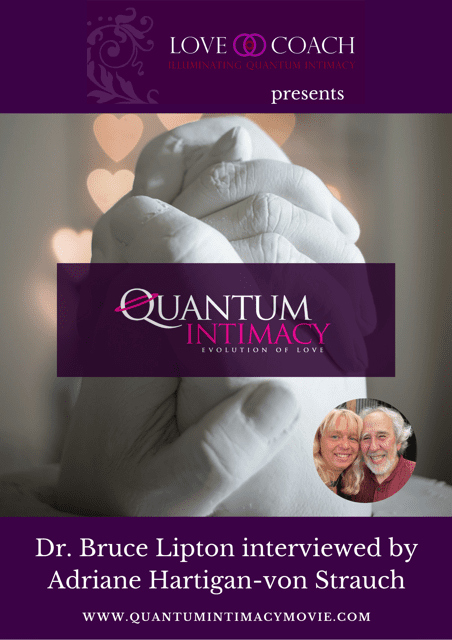 Intimacy is the most gratifying and insightful yet challenging reflection of experiencing oneself through the close presence of another being whom we consciously or unconsciously choose to connect with energetically and emotionally.
What often appears in developing relationships, without any warning or awareness, is a resistance or reactivity to the deep emotions of love and affection we feel beyond "falling in love," almost to a point that we completely sabotage the natural course of letting romantic and passionate feelings for another person grow honestly & sincerely.
Where do these unwanted behaviors stem from – ultimately preventing us from 'creating heaven on earth' with one another? How can we consciously change, create & maintain resourceful inner & communicational pathways to truly experience the 'Honeymoon Effect' in its purest form of love – to strengthen & enlighten our most significant relationships?
In this 75-min interview "Quantum Intimacy – Evolution of Love", Dr. Bruce Lipton reflects on his evolutionary understanding as to why & how we truly can create an awakened and long-lasting quantum field of 'Love and Intimacy' in harmony & resonance with our Beloved. This profound & in depth conversation between Bruce and Adriane Hartigan-von Strauch was filmed in New Zealand in March 2011, two years before Bruce's book "The Honeymoon Effect – Creating Heaven on Earth" was released on February 6, 2013.
Release Date: 2022
Run Time: 75 minutes