The Biology of Belief (audio, abridged)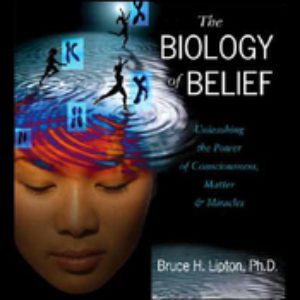 Since the publication of The Biology of Belief, Dr. Bruce Lipton has received widespread acclaim as one of the most accessible and knowledgeable voices of "new biology". The science is called epigenetics – a revolutionary field that shows us how the energy of consciousness is as important in shaping life on earth as DNA and chemistry. In this original author adaptation, Dr. Lipton brings his clarity, insight, and humor to unveiling a profound change in how we perceive the way life works, including:
How environment, including our thoughts and emotions, controls the character of every cell
Quantum physics and life: the key to understanding the bigger picture of how "mind over matter" works
Cooperation and evolution: moving beyond the "selfish gene" theory to see that a natural trend toward harmony literally shapes the biosphere
Why the oft-dismissed placebo effect is really the most powerful healing tool we have, and much more
As scientists have mapped the human genome, it has become clear that there are important aspects of life that defy our traditional models of evolution. The "missing link", according to Dr. Lipton, is consciousness. With The Biology of Belief, listeners join this groundbreaking researcher to learn how this new science radically alters both how we understand life on earth and how we choose to live.
Listen to a sample:

Abridged, 3 CDs
Run Time: 3 hours, 21 minutes
Narrated by the author, Bruce H. Lipton, Ph.D.
Download option available through Sounds True