Art Postcards by First Nations Artist, Bobby Paton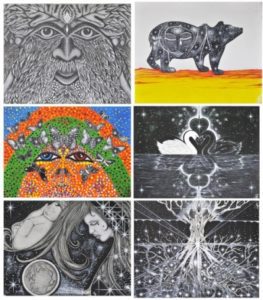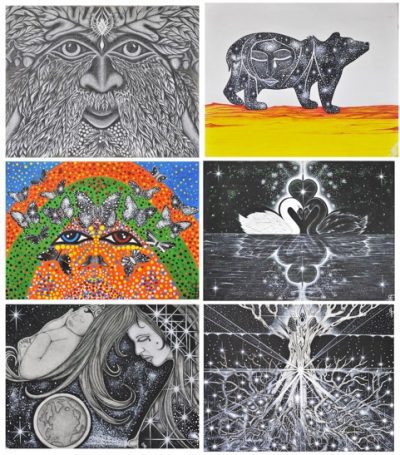 Bobby Patton is a First Nations artist recovering from a government "resident school" derived dysfunctional family. His beautiful art is an expression of his indigenous native soul, a spirituality unhampered by Western civilization's desecration of native people. Proceeds from the sale of these of cards are directly returned to Bobby.
Bobby's paintings inspired from the "Divine Ma" letting her speak through him in her mode of Communion, of the intuitive and creative mediumship that is the spirituality Vast Ocean of Love. Bobby lets the elements of "Divine Ma" speak through him—the hand maiden of wood from trees, bristles from creatures, paints from colors of rockdust and water. These paintings were fueled by birth pangs of love beating in his heart to echo his creative intensions on canvas.
Set of 6 – 5 x 7″ cards