Hello Dear Friends, Cultural Creatives & Seekers Everywhere,
It is I, your friendly neighborhood video shaman, Alex Lipton. I am writing this letter on behalf of Uncle Bruce, or as I like to call him, Uncle Dr. Bruce Lipton.
Uncle Bruce is lecturing in Europe about the Biology of Belief, Spontaneous Evolution, the Honeymoon Effect, and the amazing shift in consciousness that is happening on planet Earth. He asked me to write this newsletter because he is quite busy this month and I am very honored and blessed to have the privilege and capacity to share this message with you.
As we know, there is an evolution in consciousness occurring for humanity right now, and it is up to all of us to participate in this experience. As Bruce often points out, this evolution is a participatory event and that we must remember how important our role is in creating a world that is more harmonious than the one that currently exists. Everything happens for a reason and all of the crises we see in this world are indeed part of the evolution that we need.
I personally want to thank everyone in this community. By being here you are acting as the driving force for evolution and your presence is extremely valued in this amazing event that is happening on earth today.
There is an opportunity during this crisis to change the way we perceive the world, and therefore change the world itself. More often than not people will ask questions like, "How can I change the world, and how can I become a better activist in creating more harmony?"
This may seem like a daunting task when we see the world as separate from ourselves, or something bigger than ourselves, the reality is that the world is much smaller than we think it is.
Thanks to our understanding brought to us from fractal geometry, there is a fantastic saying known as "As Above, So Below." I also like to think of this as, "As within, as without". The point is that when we change the way we perceive the world (our beliefs) the world will change automatically due to the law of resonance, and through quantum physics…this is the nature of conscious manifestation.
If you are thinking that maybe the world is not changing the way you want it to, or as fast as you want it to, just relax and remember that everything happens for a reason. We are all here to experience life and share in its mystery together. No one person has the whole picture on their own, which is why we need to embrace each other…every single one of us needs to embrace "the whole" in order to experience peace.
As much as we are in the midst of this evolution and there is a growing need for harmony to come to humanity, there is also a sense amongst many that there is a "battle" between those in the light versus those in the dark right now.
In a lot of ways this may be true, but the third option that I prefer is the option of love. Even though there may be a perception in our minds of light versus dark themes going on, there really is no such thing as darkness. Darkness is just the absence of light. When we come from a place of love in our hearts we no longer have to see separation and conflict, but rather we can perceive and experience wholeness and unity.
The idea is to trust in the process, focus on the goal, and try not to get caught up in the details of how to get there. Let us imagine the world we seek as if we already have it!
This saying sings true… "Be the change you wish to see in the world." Remember we are all one and every moment of happiness and peace you personally experience, every time you change your own life, it only increases the power in the field for collective changes on bigger levels. Everything and anything is possible which is why we need to trust in ourselves!
Thank you and have a wonderful harvest holiday!
Alex Lipton, Media Director
---
Upcoming Events
At this time we are planning for these events to occur and will notify you if there's a change in schedule.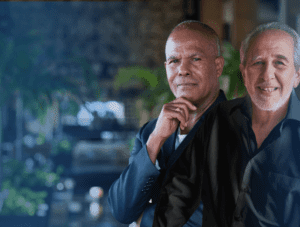 The Mystic Marriage of Spirituality and Science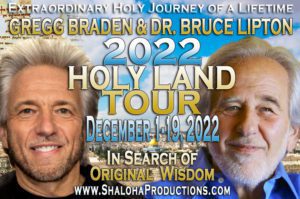 Holy Land Tour with Gregg Braden and Dr. Bruce Lipton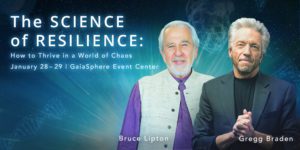 The Science of Resilience: How to Thrive in a World of Chaos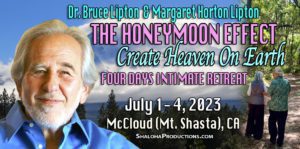 The Honeymoon Effect: Create Heaven on Earth
---
Bruce's Spotlight
Years of lecturing around this beautiful planet have provided me an opportunity to encounter wonderful Cultural Creatives that are helping to bring harmony into the world. Each month, I want to honor these cultural creatives by sharing with you the gifts they have shared with me.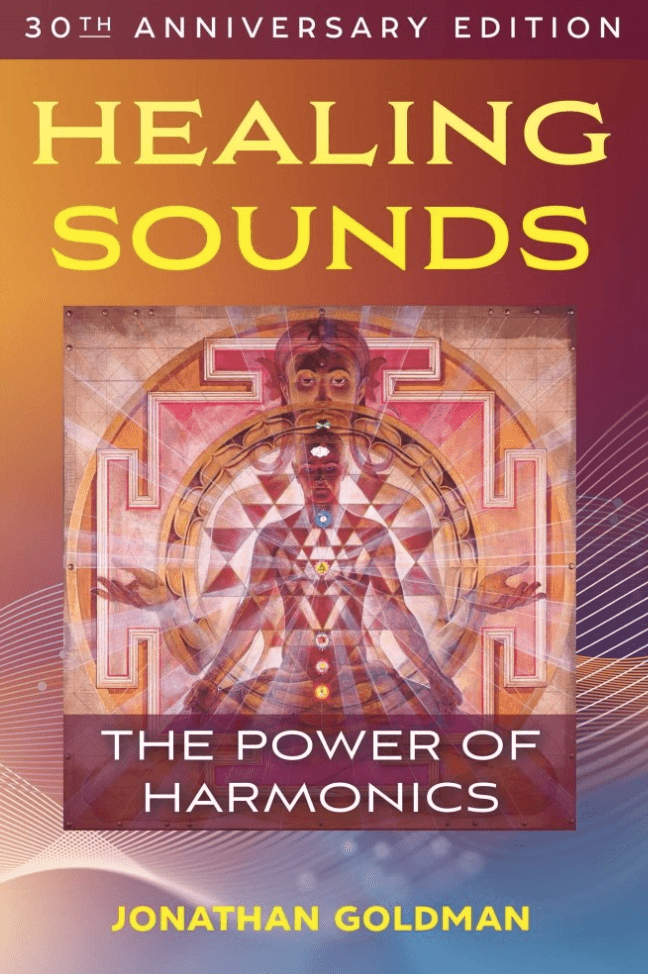 This month, I'd like to honor my dear friend Jonathan Goldman and his new contribution to the world of sound healing, the 30th Anniversary Edition of Healing Sounds: The Power of Harmonics. As Jonathan writes, "It is now time for the power of harmonics–the colors of sound–to manifest in the consciousness of all those interested in frequency shifting for personal & planetary healing."
A Sound Healing pioneer, Jonathan brings a new special take on a work that is hailed as one of the major classic books that helped inspire the new tradition of sound healing. Featuring a delightful balance of scientific and spiritual information, HEALING SOUNDS presents a step-by-step process of vibrational activation using sacred and healing sounds and explains in detail how to perform vocal harmonics to transform and heal and transform.
Thank you for your lifelong efforts to bring harmony and healing to the world through the power of sound and music, Jonathan!
---
Featuring Bruce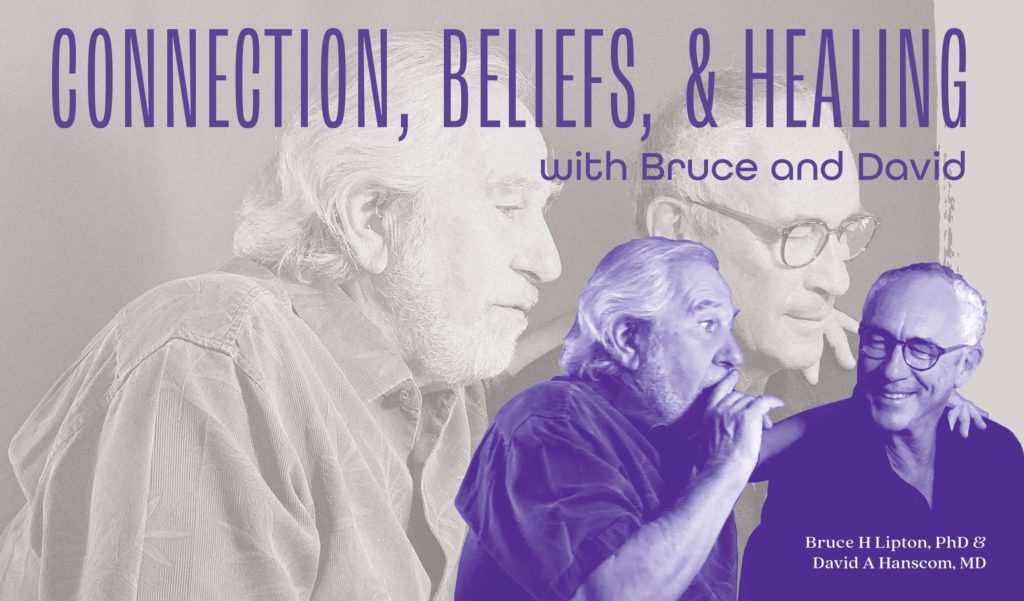 Connection, Beliefs, & Healing with Bruce and David – New 4-Part Streaming Series!
I am very excited to announce this new video series that I created with my friend and colleague, Dr. David Hanscom. This series will provide a greater understanding of the basis of life and how we respond to ongoing challenges. This knowledge provides deeper insight into the nature of chronic disease and clears a pathway for disease prevention and healing solutions.
The set of lessons connected to each video will deepen your knowledge of how your brain is influenced by your environment. By learning the skills to process your unconscious survival responses and understanding how to nurture joy, you will not only heal but move into a new realm of consciousness and thrive.
---
Bruce Recommends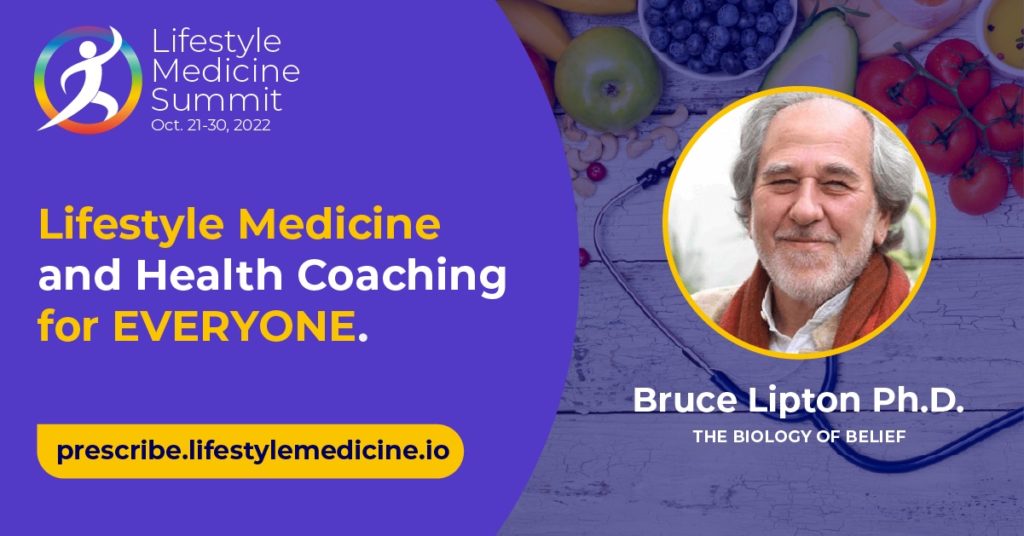 Lifestyle Medicine Summit – There's still time to join the Lifestyle Medicine Summit where over 50,000 health lovers and professionals join together to live happier and healthier lives.
---
Become a Member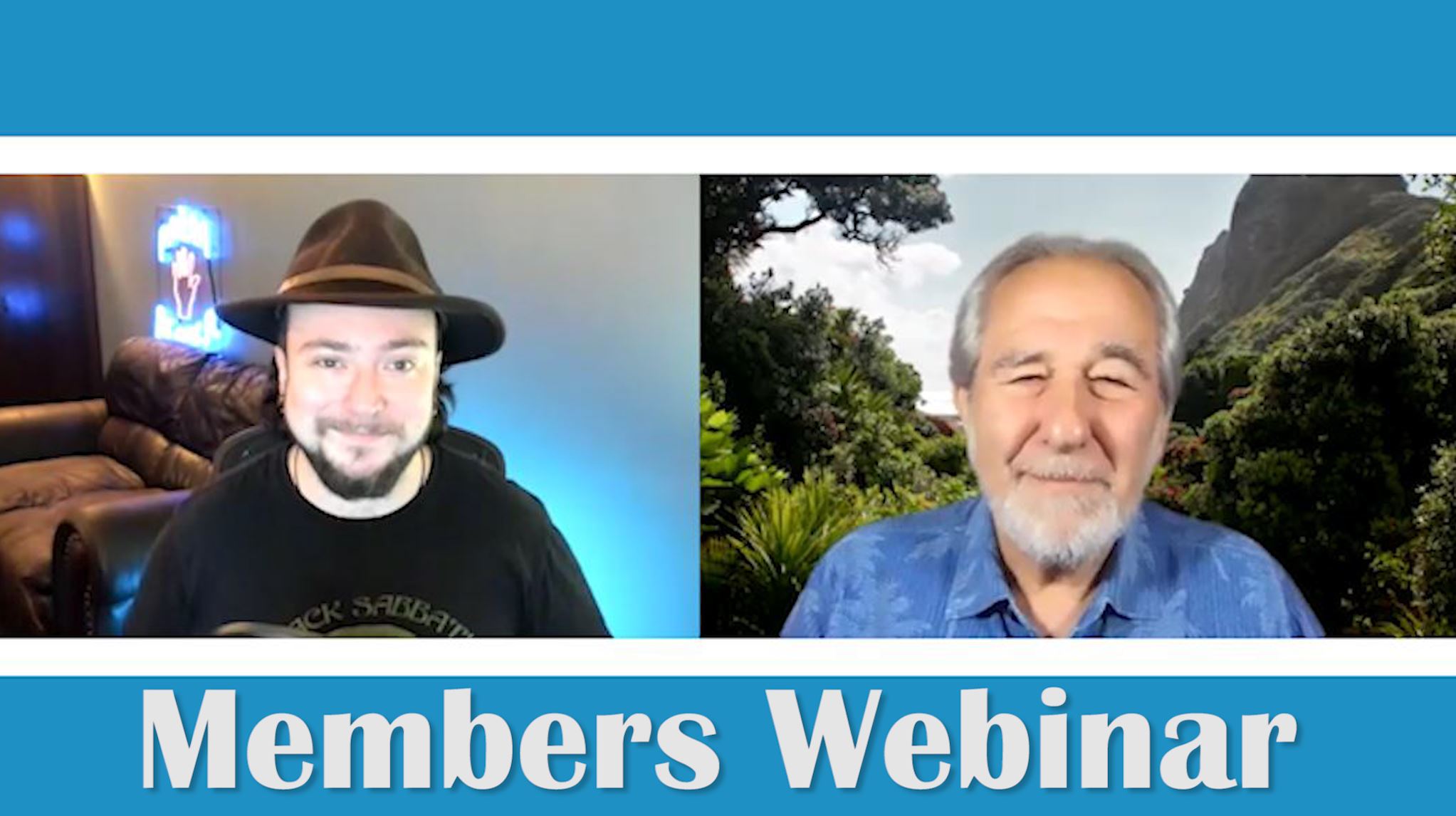 Join today for the next Membership Call, happening Saturday Nov 5th at 9:00am PDT and get exclusive access to the audio and video resources in the Bruce Lipton Archive – featuring over 30 years of cutting-edge research and teaching. Plus, when you join you'll have the chance to ask your questions and hear Bruce LIVE on our Monthly Member Webinar.