Hello Dear Friends, Cultural Creatives & Seekers Everywhere,
As a Professor in the University of Wisconsin's School of Medicine, I taught medical students the conventional insights of The Central Dogma, the notion referred to in the biological curriculum as Genetic Determinism. This is the belief that genes "control" our biological traits, including our anatomy, our behavioral and our emotional traits." Simply, our lives are "programmed" in the DNA (genes) we acquired from our parents at conception.
As far as we know, we did not choose our genes; we cannot change our genes if we don't like their traits; and on top of that, we are taught that genes turn on-and-off by themselves. For example, when people say that a cancer gene (oncogene) turns "on," they are emphasizing the idea that genes make decisions that control our fate. Genetic determinism states that genes "control" our lives and we cannot in turn "control" our genes … we are powerless victims of our heredity. This leads to the notion that cancer, heart disease, diabetes, etc., "runs" in families because of inherited genes. With this belief, Nature, not Nurture, controls our life experiences.
While that was the conventional story in the classroom, my research on stem cells in 1967 revealed an alternative reality. The clonal cell culture studies showed that genetically identical cells grown in chemically different culture media (their "environment") expressed different developmental fates. The research emphasized that Environment controls genes!!! Twenty-three years later, science officially recognized this new awareness as the revolutionary new scientific field of Epigenetics. Epigenetic science emphasizes the role of "Nurture" over Nature.
A human body is a "skin-covered" culture dish, containing about 50 trillion cells growing in the original culture medium, our blood. Relevance: It does not make a difference if a cell is grown in a plastic culture dish or a skin covered culture dish, genetic activity and behavior are controlled by the chemistry of the laboratory's culture medium or the body's blood.
Aha! The final insight is that blood chemistry is controlled by the brain serving as an information processor that translates images from the mind into complementary, gene-regulating chemistry in the blood. Hormones, neuropeptides, growth factors and molecules of emotion represent blood-borne factors that control genes and behavior.
Big conclusion. The upside is that Epigenetics reveals that we are not victims but are actually masters of our genetics. The downside for most of the world's population is that they are still victims, not of their genome, but of the programs in their mind. The creative (self) conscious mind provides for our wishes, desires, and aspirations, while the subconscious mind is a "hard-drive" engaging behavioral programs derived from instincts, life experiences and knowledge provided by parents, teachers, and spiritual leaders.
A fundamental principle of quantum physics is that consciousness creates the character of our lives. How's that working out for you ? … are you manifesting Heaven-on-Earth ? Very few are. The reason is that programs in the subconscious mind control our behavior around 95% of the day , acting as an "autopilot" when the creative conscious mind is engaged in thought. Problems arise because greater than 50% of subconscious behavioral programs represent disempowering, self-sabotaging, and limiting beliefs, which obviously, when engaged, undermine our wishes and desires.
The science described in Spontaneous Evolution illuminated the fact the human evolution is predicated on all people recognizing they are the equivalent of "cells" collectively forming the body of a super-organism, Humanity. With the biological insights described above, in conjunction with this month's accompanying video, we can understand how divisive, polarizing cultural and religious programs are impeding the survival of civilization now under threat of the self-imposed 6th Mass Extinction Event.
The good news is that to thrive into the future, we don't need to alter our genetics … it's a lot easier than that. All we have to do is rewrite limiting self-conscious beliefs that prevent us from experiencing our wishes and desires. Armed with the empowering knowledge of the role of "self" in manifesting life's desires, individuals will gain the "self-empowerment" that will enable them to heal the planet and provide for a healthy, sustainable civilization.
Please support our evolution by spreading this "Good News."
With Love and Light,
Bruce
p.s. An exciting event is coming up soon in San Mateo, California ~ The New Living Expo! I'll be speaking on Sunday, May 8th, alongside many other outstanding speakers, and I hope to see you there!
---
Upcoming Events
At this time we are planning for these events to occur and will notify you if there's a change in schedule.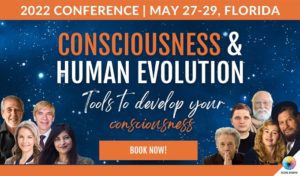 Consciousness & Human Evolution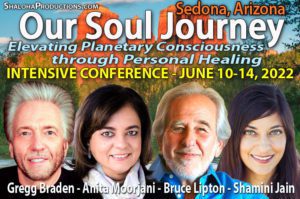 Our Soul Journey: Elevating Planetary Consciousness through Personal Healing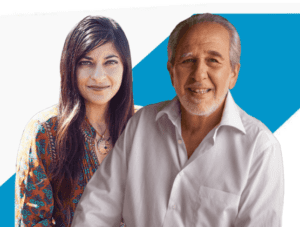 Thriving in a World of Change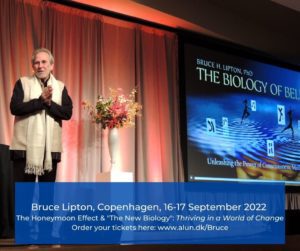 The Honeymoon Effect & The New Biology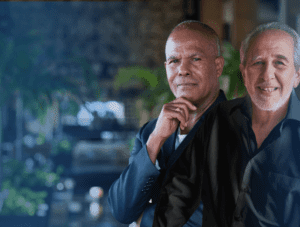 The Mystic Marriage of Spirituality and Science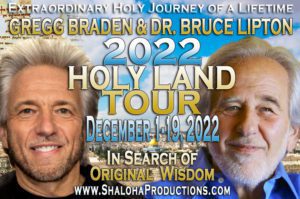 Holy Land Tour with Gregg Braden and Dr. Bruce Lipton
---
Bruce's Spotlight
Years of lecturing around this beautiful planet have provided me an opportunity to encounter wonderful Cultural Creatives that are helping to bring harmony into the world. Each month, I want to honor these cultural creatives by sharing with you the gifts they have shared with me.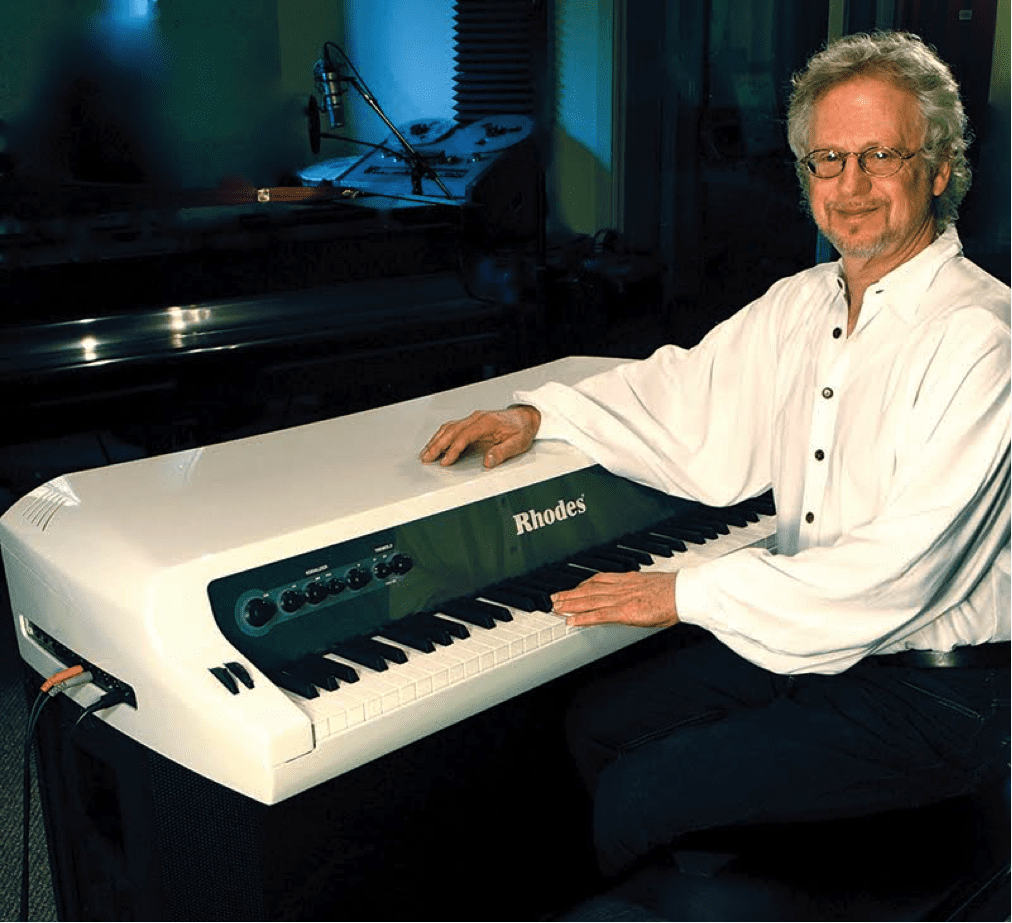 This month I'd like to honor Steven Halpern, who creates incredible relaxing and beautiful soundtracks for life and our evolutionary journey. Steven is a Grammy® Award nominated, multi-platinum selling recording artist, composer, producer, researcher, author and pioneering sound healer. His music focuses on creating harmony, coherence and balance and his unique orchestration of tone, time, space and frequency help explain why people hear the music with fresh ears for years and years.
With an unequaled, proven track record of over 44 years (1975-2019), Steven's music continues to be the music of choice for individuals from all walks of life, as well as healers, spiritual teachers, massage therapists and corporate wellness programs. Please ENJOY!
---
Featuring Bruce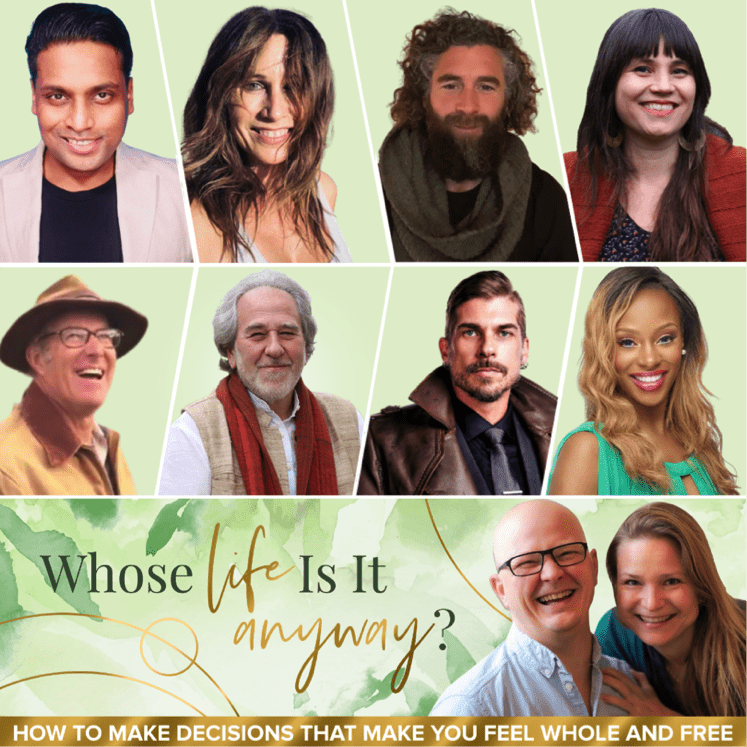 Whose Life Is It Anyway? Summit: Join me and 20 other speakers in this free summit that is all about freedom for humanity on every level. We're sharing our knowledge and tools on health, healing, the body, our history, bravery, homesteading, speaking truth and so much more.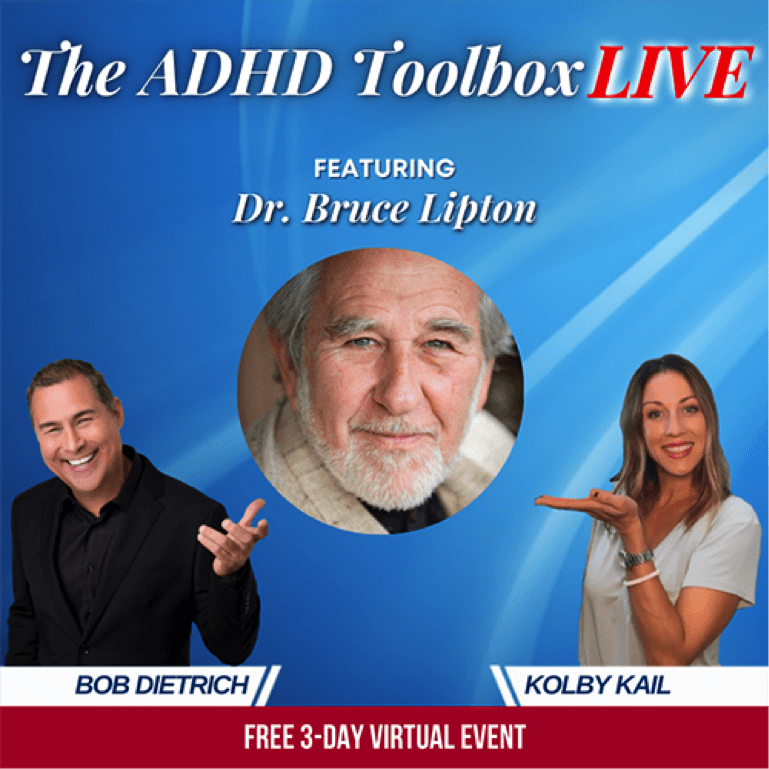 The ADHD Toolbox LIVE: Experts Share Solutions To Reduce Anxiety, Increase Focus, and Emotionally Regulate To Manage ADHD For Adults and Children. This free event is a video series that's packed with tools, strategies, and free gifts from top experts in the field of ADHD, including myself.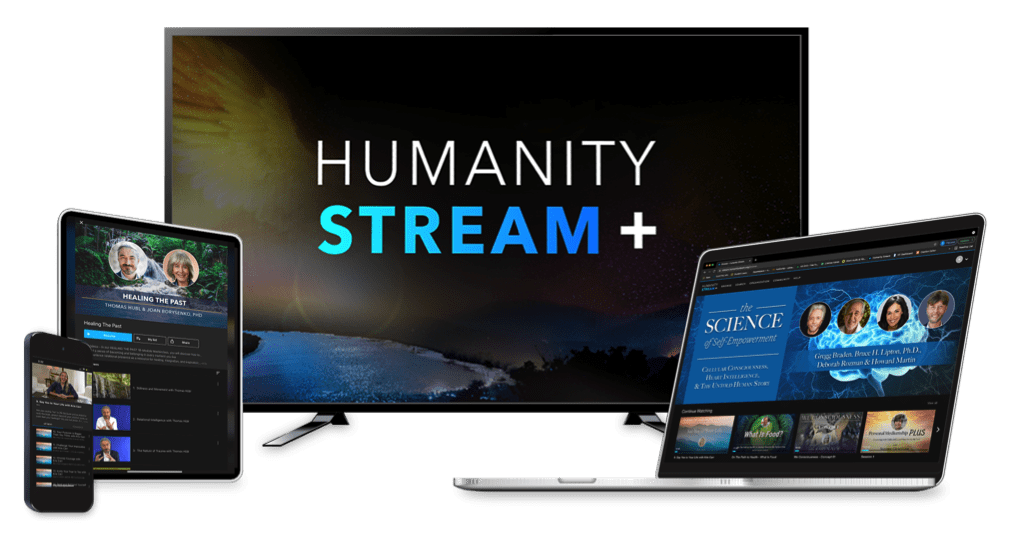 Humanity Stream+ offers programs that focus on the latest breakthroughs in Science, Healing Trauma, Psychic Mediumship, Sound Healing & Sacred Dance, Higher Love, Emotional Mastery, Living in Flow, Becoming a Conscious Leader, and so much more. With this LINK you will be able to watch some of the masterclass, Technology, Consciousness and Evolution, that I teach with Gregg Braden and Lynne McTaggart for free. They've just lowered the subscription cost by almost $100 and made it possible for you to sample every single Masterclass in their library by watching the first module session anytime! Enjoy!
---
Bruce Recommends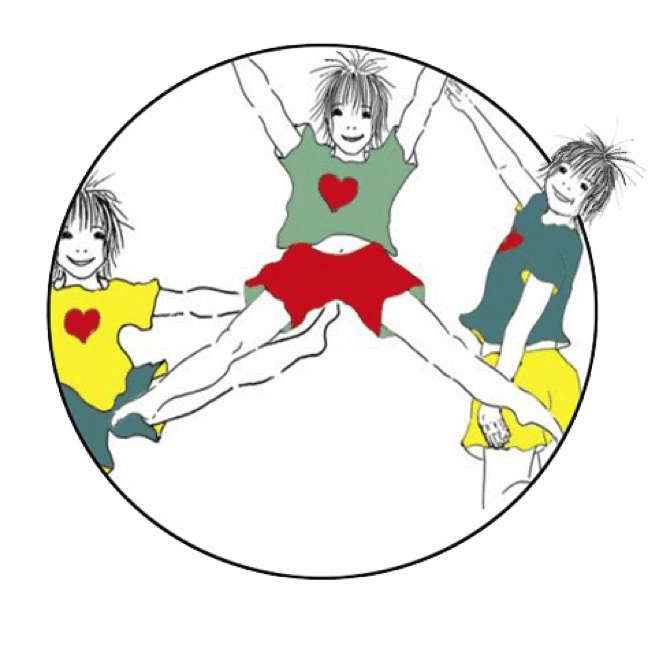 I Create What I Believe! (ICWIB) Online Training Program
Nancy Marie has been sharing her I Create What I Believe! (ICWIB!) Program with parents, teachers, individuals, and veterans, suffering from PTSD for more than 15 years. The ICWIB! Program is currently being used with tremendous success in Head Start and preschool classrooms throughout the US and in other countries around the world to help young children resolve trauma, increase their resiliency, learn to self-regulate autonomously, and place their mind in a learning-ready state. It is also currently being used very effectively in a correctional facility. In celebration of the one-year anniversary of the launching of the ICWIB Online Training Program they are offering a 50% discount from now and through to May 31, 2022. See more HERE.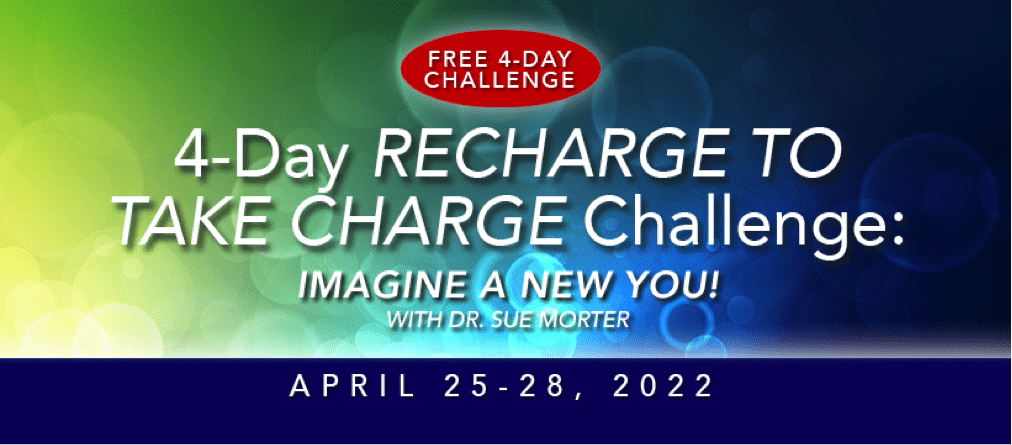 In her upcoming free challenge RECHARGE TO TAKE CHARGE: Imagine a New You, my friend, Dr. Sue Morter will reveal the proven set of tools to do that and more. Join Dr. Sue – Master of Bioenergetic Medicine, International speaker and teacher, and author of the bestselling book, The Energy Codes: The 7-Step System to Awaken Your Spirit, Heal Your Body, and Live Your Best Life – as she shows you how to begin to work with your own energy to master any situation – to heal, prosper and live with purpose. Click HERE to join Dr. Sue's Challenge.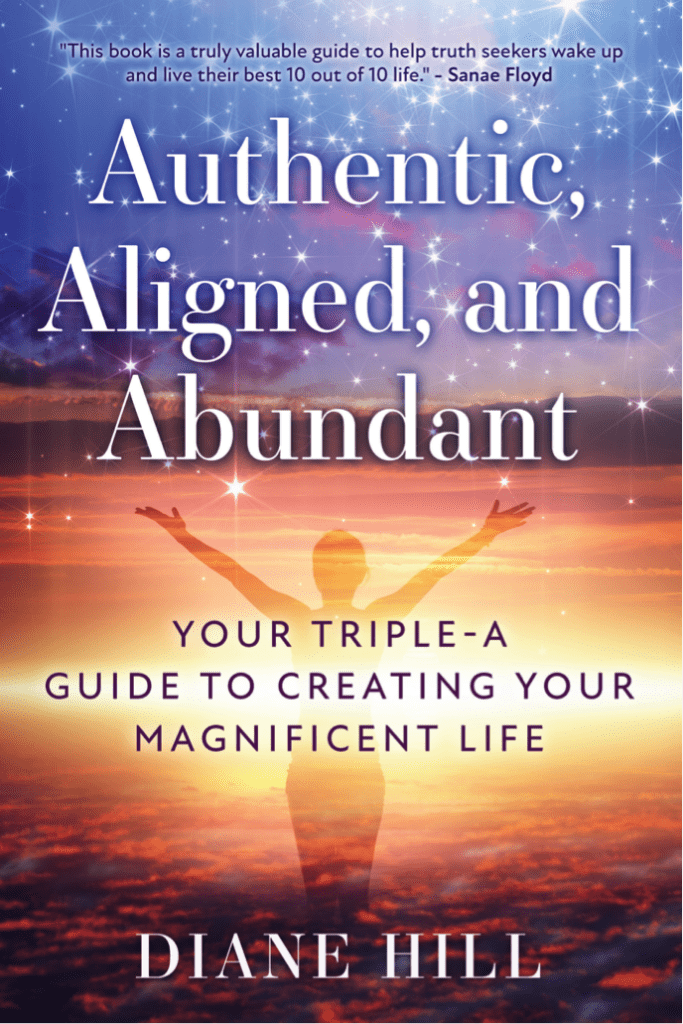 Authentic, Aligned and Abundant: Your Triple A guide to Creating your Magnificent Life by Diane Hill. Creating your magnificent life starts right now! It's time to understand the magic of life so you can live in peace, joy and freedom! It's time to choose love over fear, your soul over your ego, so you create and live your one precious life effortlessly with ease every day!
---
New Audio Book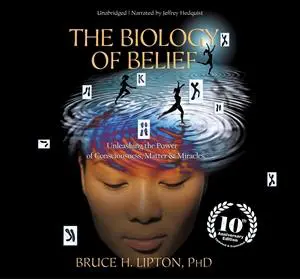 It's been 17 years since The Biology of Belief was first published, and we are happy to announce that a full UNABRIDGED audiobook of the 10th Anniversary edition is now available for purchase! A wonderful gift!
---
Become a Member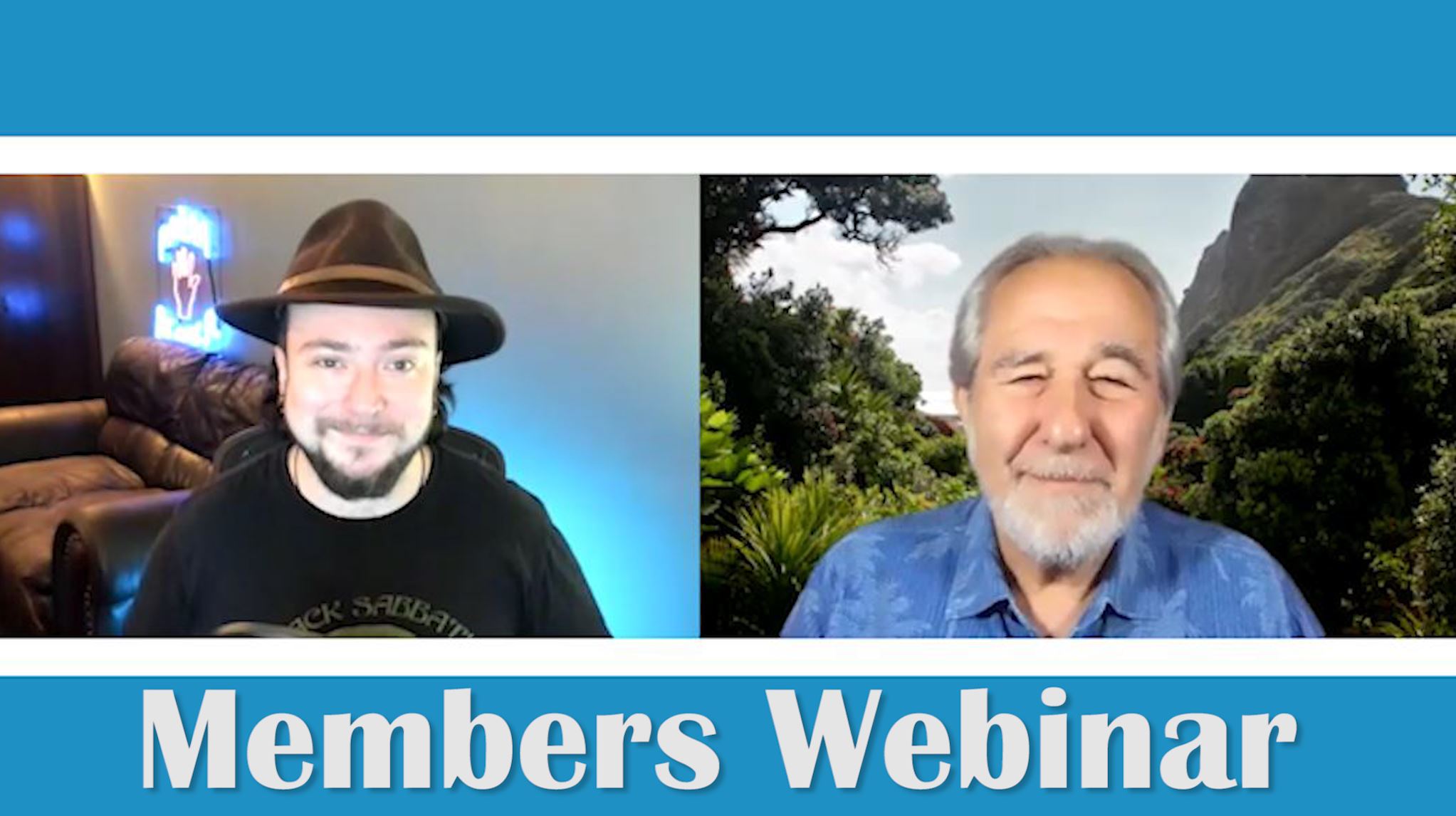 Join today for the next Membership Call, happening Saturday April 23rd at 9:00am PDT and get exclusive access to the audio and video resources in the Bruce Lipton Archive – featuring over 30 years of cutting-edge research and teaching. Plus, when you join you'll have the chance to ask your questions and hear Bruce LIVE on our Monthly Member Webinars. Learn more about Membership details.