Hello Dear Friends, Cultural Creatives and Seekers Everywhere,
Quantum Physics: The Science of Conflict Resolution
By simple definition, the term conflict represents an incompatibility between two or more opinions, principles, or interests. The nature of conflict goes back time immemorial, in the biblical sense, starting with the story of Cain and Abel.
However, the field of science did not officially weigh in on the subject of conflict until the founding of physics by Sir Isaac Newton in the late 1600's. In defining the mechanisms of the Universe, Newtonian principles separated the spiritual (energetic) plane from the physical realm, and in the process, created a polarity that is still brewing, the conflict between Science and Religion.
Newtonian physics further expanded the realm of conflict by acknowledging that objects in the material realm represented separate discrete entities. For example, the computer and you are two distinct and separate entities that appear to be independent of one another; or for example, the period at the end of this sentence is separate and distinct from the periods at the end of the previous sentence or the end of the following sentence. Newtonian science emphasized that material objects could be separated from one another and studied independently.
In assessing the Universe on this principle, the material world is perceived to be made up of a myriad of individual objects, many of which can display characteristics that make them appear to be polar opposites. In scientific assessments, humans can be separated and studied as independent individuals or they can be collectively assigned into categories. On the basis of racial character, for example, individuals can be grouped into categories representing black, brown, white, yellow, or red populations.
Racial "groups" can be further catalogued based on subjective characteristics of strengths and weaknesses, including traits such as intelligence, physical empowerment, and ethics. It is the perception of "different" amongst the groups that has been the historic foundation for creating and justifying conflict; women vs men, whites vs blacks, settlers vs indigenous natives, Jews vs Muslims, the list goes on.
The culture's emphasis on "separate" was officially invalidated in 1925 when the world was introduced to a new science, Quantum Physics. The formerly separated energetic (spiritual) and material realms were unified when physicists recognized that material atoms were actually a "condensed" form of energy; physicality is an illusion!
Atoms, comprised of energy vortices, spin and generate "waves" of an electromagnetic field. A useful analogy is to consider the rain drops and the ripples they create in the pool of water illustrated below. Each rain drop represents a spinning atom and the radiating ripples it creates represent the electromagnetic energy waves that radiate from each atom.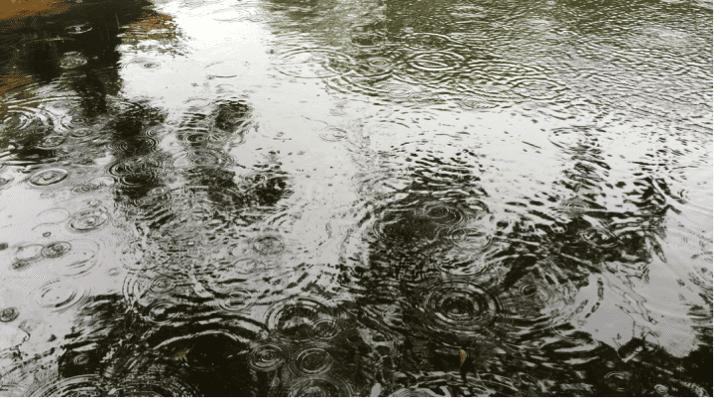 The profound point: The ripples from each drop of water across the whole surface of the pool are all interconnected. Likewise, the energy from each atom comprising our perception of matter is connected to the energy waves emitted by every other atom in the Universe! The Universe is a unity of energy where everything is connected and entangled. The Universe cannot be divided into separate elements. All is one! What we define as separate polarizing elements, are in reality a gradient within a unity. For example, black and white are NOT separate entities, they are part of single gradient comprised of a billion different shades of gray.
Newtonian science emphasizes individuality, while quantum physics emphasizes unity. The profound point here is to consider the question, "Do we have the option of choosing one of these opposing views of the Universe's physics over the other?" The answer is NO for two reasons: 1) Quantum physics has been proven to be the most valid and truthful of all sciences on planet Earth, and 2) Newtonian physics represents a small subset of principles built into the field of quantum physics.
This conclusion is most important in that the "unity" emphasized in quantum physics is the metric by which the Universe works. If we want to live in harmony and health, we must own from the core of our being that we are one with the Universe. We must live with the reality that we are not separate "individuals," we are *Humans First!
This month's video is a wonderful example of how the quantum physics universe can be used to resolve the nearly 200-year-old conflict between the proponents of Creationism and those favoring Evolution. Combining these apparently polar opposite philosophies, creates a harmony with which we can all live and enjoy in the absence of conflict!
With Love & Light,
Bruce
*Humans First – An amazing story of Conflict Resolution wherein two ordinary people became extraordinary people by initiating the Humans First movement. Ora (an Israeli Jew) and her husband Ihab (an Israeli Arab) wanted to raise their son in a world without the conflict they experienced in their own childhood. After visiting Jewish schools, Muslim schools and Christian schools, Ora and Ihab were distraught over the programming of religious separation and conflict propagated by each of the schools. Their profound resolution: Start their own kindergarten. The first class in their Garden of Abraham kindergarten had two students, their son and a neighbor's child. Today, there are 5 of these kindergartens spreading Love and Harmony through a community of Arab, Jewish and Christian children and teachers. Children that grow-up together are not identified by their religion, but as Humans First. A heartwarming story of "Mom and Dad Change the World." (Sponsored by UPLIFT LOVE Foundation, more to come on this organization soon! For now, check out this small clip of Bruce created by UPLIFT).
---
Bruce's Spotlight on Music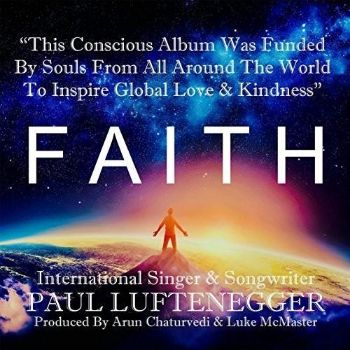 Years of lecturing around this beautiful planet has provided an opportunity to meet wonderful "creative" Cultural Creatives, musicians, artists, and writers helping to bring harmony to the planet! Each month, I want to honor one of these individuals by sharing with you the gifts they shared with me.
This month I want to introduce you to Paul Luftenegger, a musician acclaimed worldwide for writing and singing conscious music to inspire and promote global love and kindness. Paul's work promotes and inspires loving peaceful space with a strong emphasis on self-love and self-worth. ​His most recent album Faith, funded via the Internet by his fans from all around the world, consists of 13 positive tracks to inspire global love and kindness from within. Oprah Winfrey describes Paul's music as "Beautiful CD's Lovely, Lovely, Lovely. You Bring Great Solace, Peace, Comfort and Joy." Dr. Christiane Northrup writes: "Paul Luftnegger's music and voice go straight to the heart. He is a combination of soulful innocence and extraordinary musical ability with a great sense of humor."
I hope you enjoy this sample of music Paul presented at the United Nations, a song entitled: "Do You Know." For more information visit Paul's website.
---
Upcoming Events
Join me at the following locations this year. More information to come!
May 25 – 26: Los Angeles, CA – Advanced Medicine Conference
June 1- 2: Hayward, CA – Life West Seminar
June 13: San Francisco, CA – Commonwealth
August 8 – 11: Taos, NM – PSYCH-K Centre International
August 20: Atlanta, GA – Unity Church Atlanta
August 24 – 25: Orlando, FL – International Maxwell Certification
September 7 – 8: Rome, Italy
September 21 – 22: Zagreb, Croatia
September 27: Copenhagen, Denmark
September 29 – 30: Basel, Switzerland
November 2: Sedona, AZ – Celebrate Your Life Conference
November 7 – 11: Pueblo, NM – Kryon Conference
November 22: Palo Alto, CA – Unity Church
---
Bruce Recommends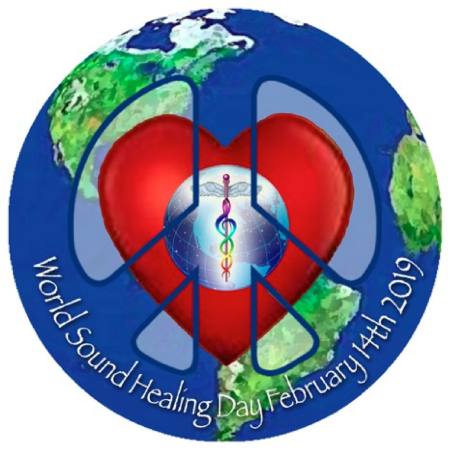 February 14: Join thousands throughout the planet for the 17th Annual WORLD SOUND HEALING DAY on Thursday, February 14, 2019. At 12 noon (local time in your time zone), sound forth for 5 minutes with the "AH", created and projected with the energy of compassion and love, sending a sonic valentine to Gaia, our Mother Earth. WorldSoundHealingDay.org
February 15: The Biology of Mantra: The Science of Harmony & Health
Join Bruce for a Live Facebook Event with Deva Premal and Miten – 1pm PDT.
---
Become a Member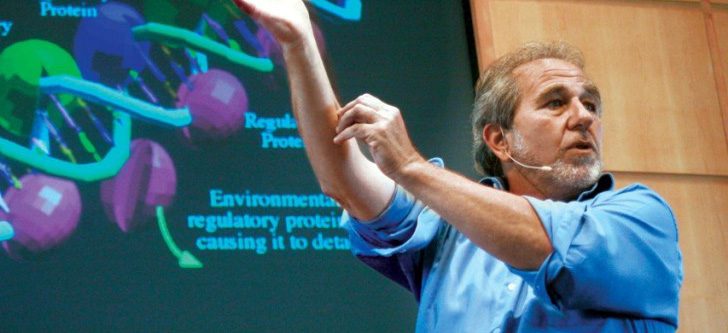 Join today for the next Membership Call, January 26, 12 pm PDT and get exclusive access to the audio and video resources in the Bruce Lipton Archive – featuring over 30 years of cutting-edge research and teaching. Plus, when you join you'll have the chance to ask your questions and hear Bruce LIVE on our Monthly Member Calls.
Because our Members are entitled to unique information directly from Bruce as well as the information to create heaven on earth, your library membership will become…well priceless….