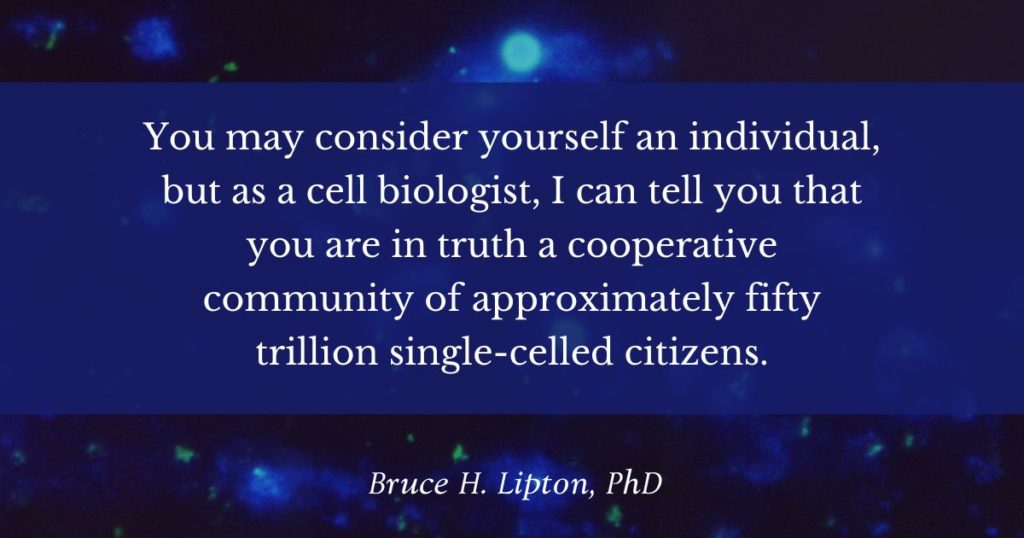 The work that I'm involved with is with fractal imagery reflecting nature of evolutionary process, based on expanding surface area. Not a blank random unfolding of evolution but of similar patterns expanding, therefore we can see the direction of the future by seeing the previous patterns.
We see human as individual entity but that it is not true, humans are part of a larger community as are the cells in the body. Vision of recognizing that 50 trillion cells have a political social organization that works. What we are facing is the evolution of humanity. Fractal geometry is a map: "as above, so below." How these cells communicate, organize, shows a pattern that can be used to apply to humanity and figure it out.
I feel that this is necessary to be part of our public vision. That we need to see that each organ is like another nation. They can't attack each other which doesn't make any sense from this understanding. The biggest disease now is autoimmune disease.