Hello Dear Friends, Cultural Creatives & Seekers Everywhere,
War does not determine who is right, it determines who is left.
On September 11, 2001, before the smoke from the collapsed Twin Towers had even cleared, the world's leaders came knocking on the White House door. They were seeking George Bush's support to create a global coalition that once and for all would strive to eliminate planetary terrorism. Unfortunately, Bush declined the invitation so that he could attack Iraq and end a family feud by eliminating Saddam Hussein, who was not even involved in the attack on the twin towers.
The world is currently trying to come to terms with the inhumane atrocities carried out by both sides of the Israeli-Palestinian conflict. Around the globe, citizens are rallying in a concerted effort to bring an end to the barbaric nature of planetary violence and war in today's modern world. On the horizon, I see a second opportunity is now arising wherein global civilization is once again coalescing and demanding an end to war.
War, violence, and division only perpetuate a cycle of suffering. We must now begin to emphasize that it is not our differences, but our common humanity that must come to the forefront. Through nurturing compassion and empathy, we will come to recognize the notion that the well-being of one is intrinsically linked to the well-being of all. This is the first step towards healing the world.
In times of crisis, we come together to support one another, regardless of our backgrounds. This ability to unite must extend beyond moments of crisis to become a way of life. It is my fervent hope that we can create a world where differences are celebrated, where conflicts are resolved through dialogue and understanding, and where the power of our shared humanity prevails. The Israeli-Palestinian conflict is a painful reminder of the work that lies ahead, but it is not an insurmountable challenge.
Let us commit to educating ourselves about the complexities of this issue, to supporting peace initiatives, and to spreading the message of unity. By doing so, we can honor our shared humanity and work toward a future where conflicts no longer define our world.
 
With Peace, Love and Light, 
Bruce
---
Upcoming Events
At this time we are planning for these events to occur and will notify you if there's a change in schedule.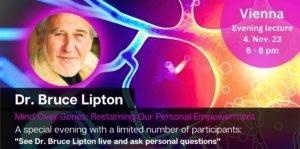 Mind Over Genes: Reclaiming Our Personal Empowerment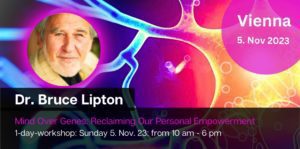 Mind Over Genes: Reclaiming Our Personal Empowerment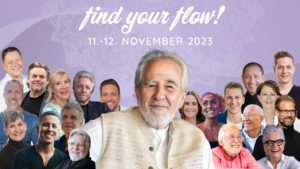 Find Your Flow! Festival 2023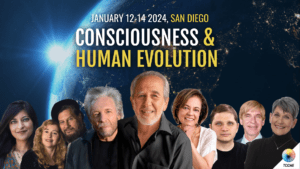 Consciousness & Human Evolution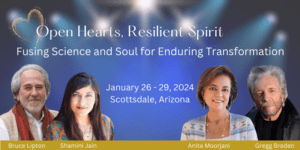 Open Hearts, Resilient Spirit: Fusing Science and Soul for Enduring Transformation
The Biology of Personal Empowerment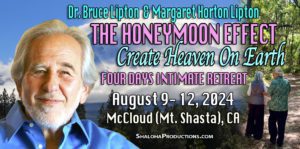 The Honeymoon Effect: Create Heaven on Earth
---
Bruce's Spotlight
Years of lecturing around this beautiful planet have provided me an opportunity to encounter wonderful Cultural Creatives that are helping to bring harmony into the world. Each month, I want to honor these cultural creatives by sharing with you the gifts they have shared with me.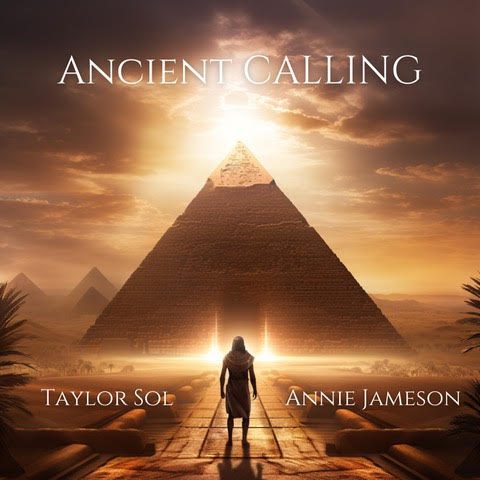 'Ancient Calling' is a collaborative work between musicians Taylor Sol  and Annie Jameson in New Zealand.
It is a deep transmission in 432hz, with Taylor Sol on the Native American Flute and soul stirring voice, combined with the powerful energies of the alchemy crystal singing bowls played by Annie Jameson.
Listen now on Spotify
---
Featuring Bruce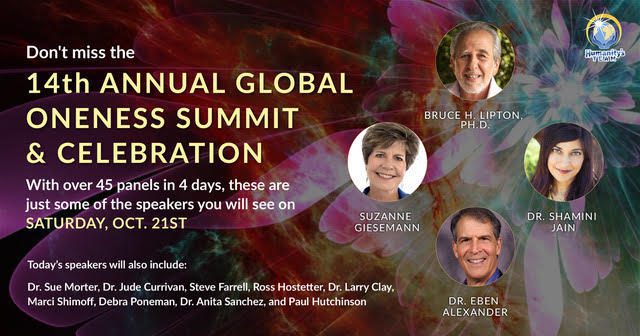 The Summit will feature more than 70 brilliant, heart-centered scientists, doctors, activists, transformational leaders, spiritual teachers, energy workers, and experts in many other fields to share their latest research and discoveries with you.
For Details: Click here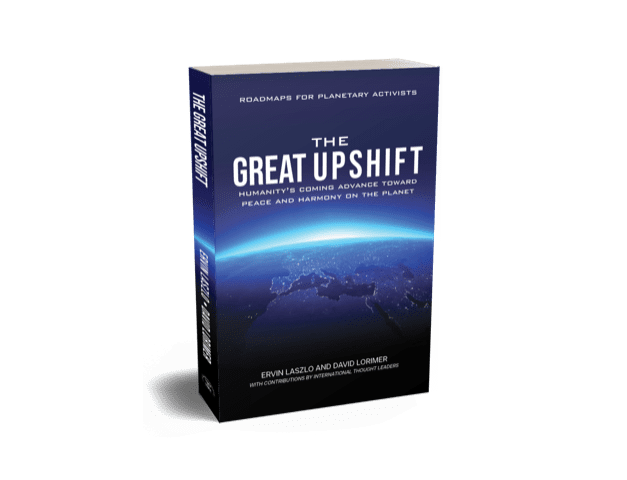 This book is the prescription for a more peaceful, just, sustainable, healthier, and joyful world.

~ Deepak Chopra MD, NY Times bestselling author
35 of the World's Leading Thinkers Map Your Path Forward to a Bright Future
This vital book leads us beyond today's crisis- and conflict-prone world to a higher stage of our evolution. We have reached a historic turning point –- a "point of bifurcation" –- at which we must find new ways to upshift our individual and collective consciousness to ensure the desired resolution of these crises.
For more details or to purchase: Amazon or Barnes and Noble
---
Become a Member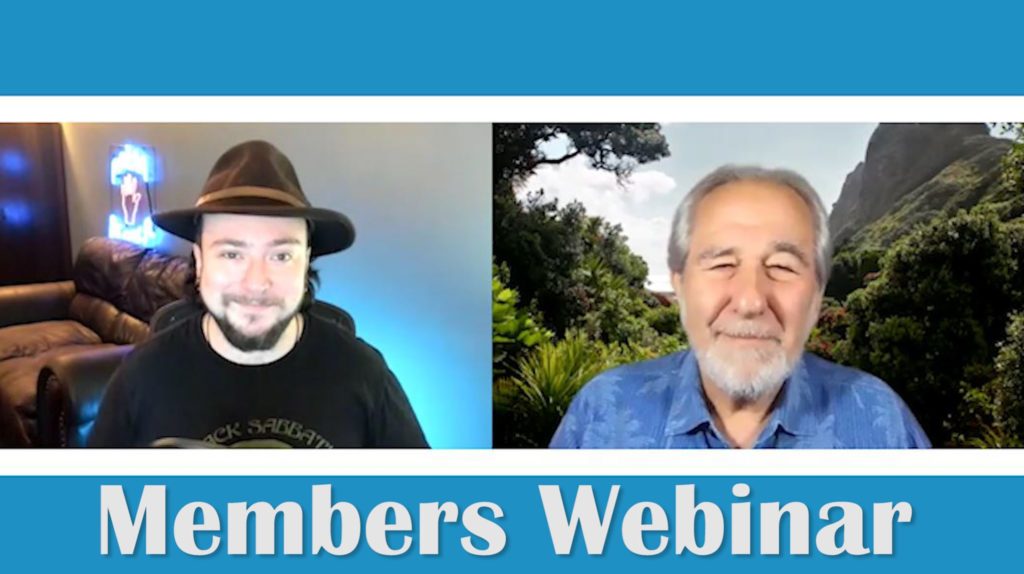 Join today for the next Membership Call, happening Saturday November 18th at 9:00am PDT and get exclusive access to the audio and video resources in the Bruce Lipton Archive – featuring over 30 years of cutting-edge research and teaching. Plus, when you join you'll have the chance to ask your questions and hear Bruce LIVE on our Monthly Member Webinars. Learn more about membership.