Hello Dear Friends, Cultural Creatives & Seekers Everywhere,
In the States, we are celebrating a Thanksgiving holiday, wherein we get to reflect with gratitude on the positive experiences with which we have been blessed. No matter where you live, all of us at Mountain of Love Productions, wish you and yours a most happy time of LOVE, Family, and Community … not just for the day, but for every day of your life. We count as our blessings your participation in our efforts to empower humanity and advance our evolution.
In nourishing our 25 years of experiencing a perpetual Honeymoon Effect, Margaret and I love to watch romantic comedies, such as Sleepless in Seattle, When Harry Met Sally, and The American President. Young Alex, our fabulous videographer, newsletter film maker, and nephew (yes … a little nepotism here), frequently apprises me of new shows popular with the public.
This month's newsletter video is a take-off on a new show called Loki, a science fiction series wherein life in the future must conform to a preset "timeline" for social evolution. An individual that offers the public awareness before its scheduled appearance in the timeline will be arrested and sent to "The Void" by the TVA, the Time Variance Authority.
Most people are familiar with the truism, "Knowledge is power." Another way of expressing the In today's world, the equivalent of the TVA authority are corporations, that sanction individuals who challenge their philosophies. A new version of a corporation has been created through the fraternization (and monetization) among FDA, CDC and pharmaceutical officials. This new entity enforces its power by mandating behavioral decrees that presumably are to "control" the health of the country.
To defend their position, corporate organizations generally "cherry-pick" scientific research, most of which they fund, to sway public opinion. For example, while many scientists were acknowledging that rising CO2 levels were contributing to climate change, the petroleum industry was offering so-called and quite frankly, fraudulent, science claiming that high levels of CO2 were actually "good" for the environment. Petro companies' propaganda slammed environmentalists as quacks. In their words, "Oil … Good, Green Movement … Bad!"
The "bad news" is that since the government gave human-status to corporations, the fate of human civilization has been plummeting to the point that we are now deep into the planet's 6th Mass Extinction Event (which, of course, will include humans as well). This turn of events has also led to 1% of the population owning the wealth, and 99% struggling to survive, a fact that NASA emphasizes as a primary cause for an "irreversible" collapse of civilization they project to occur within the next couple of decades.
The good news, as both The Biology of Belief and Spontaneous Evolution books emphasize, is that we can collectively empower ourselves to create a world that will enable us to, not only survive, but actually thrive into the future! At this time of Thanksgiving, I hope that you will recognize that the current global chaos is actually good news, for it represents an opportunity to rebuild civilization so that we may manifest a more loving and sustainable civilization.
In addition, I am personally thankful for each and every one of YOU! Your support of the "new" biology brings me hope that the future will be so bright, we'll have to wear "shades."
Wishing YOU empowerment to manifest a life of Heaven-on-Earth, filled with health, happiness, and harmony.
With LOVE and LIGHT,
Bruce
---
Upcoming Events
At this time we are planning for these events to occur and will notify you if there's a change in schedule.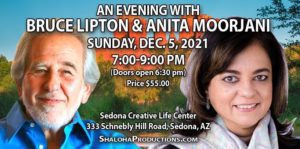 An Evening with Bruce Lipton & Anita Moorjani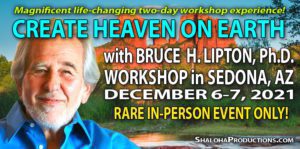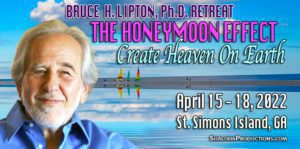 The Honeymoon Effect: Create Heaven on Earth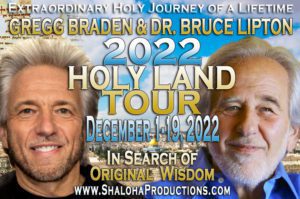 Holy Land Tour with Gregg Braden and Dr. Bruce Lipton
---
Bruce's Spotlight
Years of lecturing around this beautiful planet have provided me an opportunity to encounter wonderful Cultural Creatives that are helping to bring harmony into the world. Each month, I want to honor cultural creatives by sharing with you the gifts they have shared with me.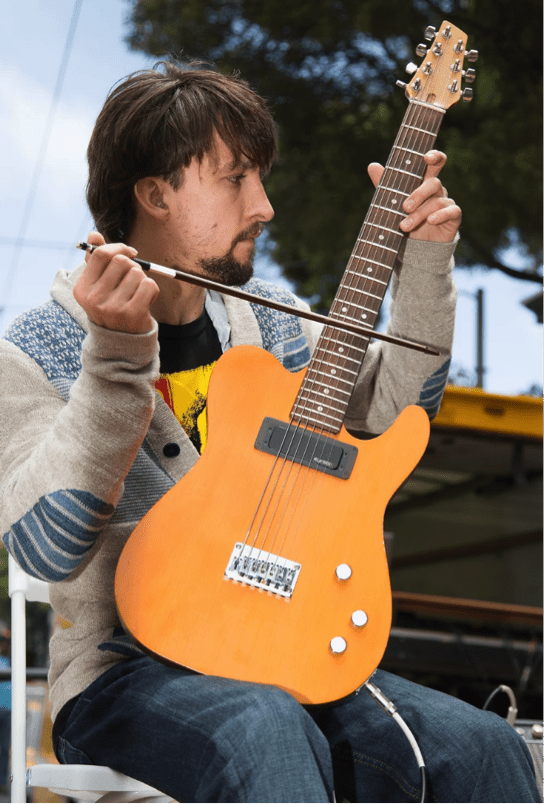 This month I would like to honor an extraordinary musician, Jakob Pek, who I had the pleasure of meeting and seeing perform on my birthday this year. Musician, artist, teacher, and improviser, Jakob creates contemporary music for the new century. Avant garde, experimental, and improvisational in nature, Jakob's music interweaves refined expressions of familiar sonic worlds with journeys into uncharted domains of abstraction and discovery. It is a pure delight for the ears to hear him play!
Follow and listen to Jakob on Instagram and listen to his music HERE.
---
Featuring Bruce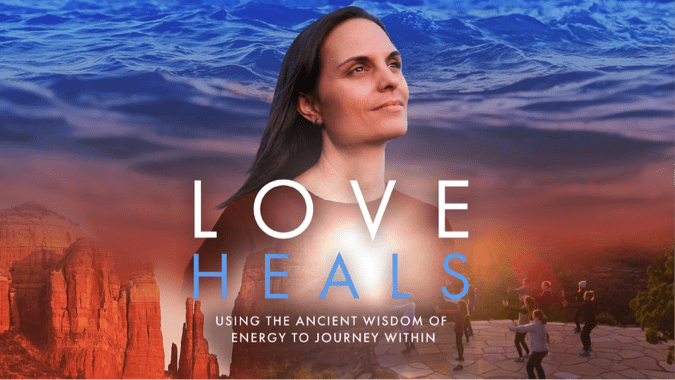 LOVE HEALS follows the journey of Dana, a chronic pain sufferer in search of healing. Her partner, Krisanna, is a filmmaker, and together they travel the country to understand how this ancient principle has helped so many heal, and to see what's possible for those experiencing these practices for this first time. Follow the journey HERE.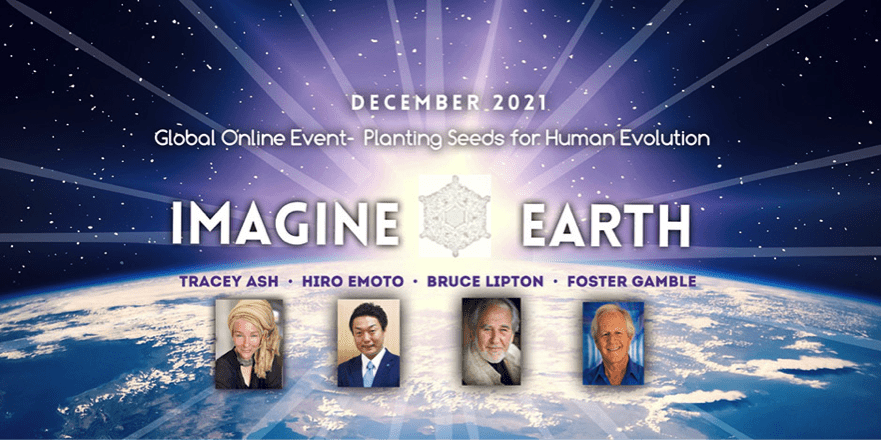 Imagine Earth – Online Event December 2021
Masaru Emoto made it possible to see invisible vibration in water crystal formation for every one of us. Now, thanks to that technology, many of us know how powerful our thoughts, consciousness, and intention can be. Imagining the world that we all wish to live in is the very first step in creating. Now is the time to put our hearts together to IMAGINE and CREATE ONE EARTH for all of humanity!!! See more details HERE.
---
Bruce Recommends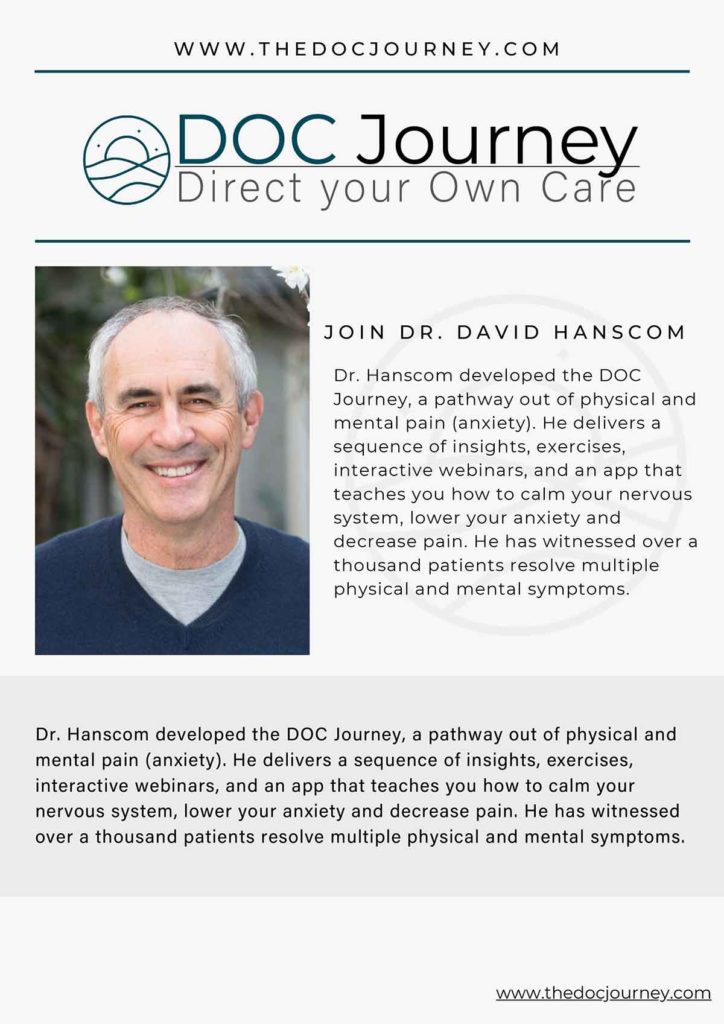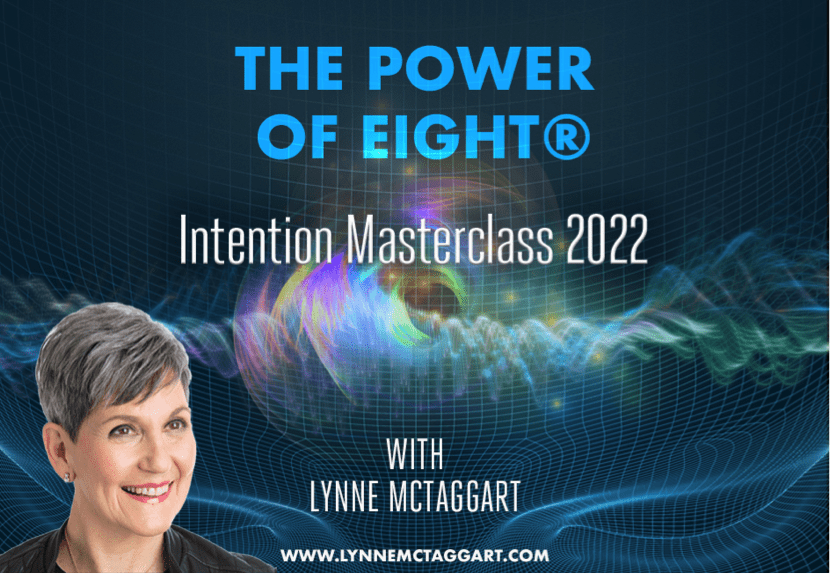 The Power of Eight: Intention Masterclass 2022 with Lynne McTaggart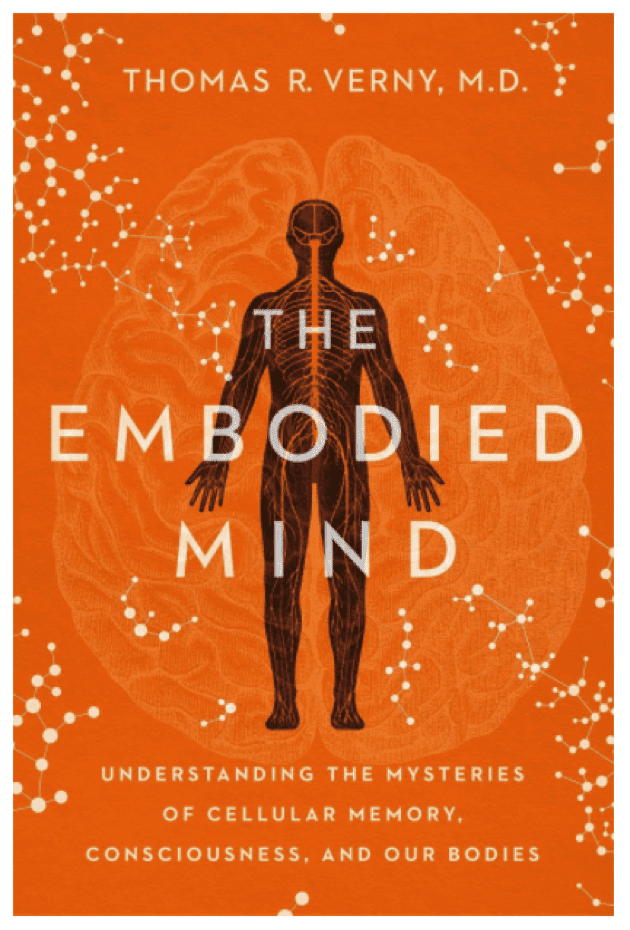 The Embodied Mind by Thomas R. Verny, M.D. is a profoundly important synthesis revealing how cells utilize consciousness to not only manifest their life functions, but as importantly, to create a distributed nervous system that coordinates and supports life-sustaining behavior in multicellular communities, such as those comprising the human body. Verney's insights on collective cellular consciousness and the role of epigenetics challenges the prevailing concept of reductionism and emphasizes the need for a more holistic, systemic approach in understanding human biology. Read more HERE.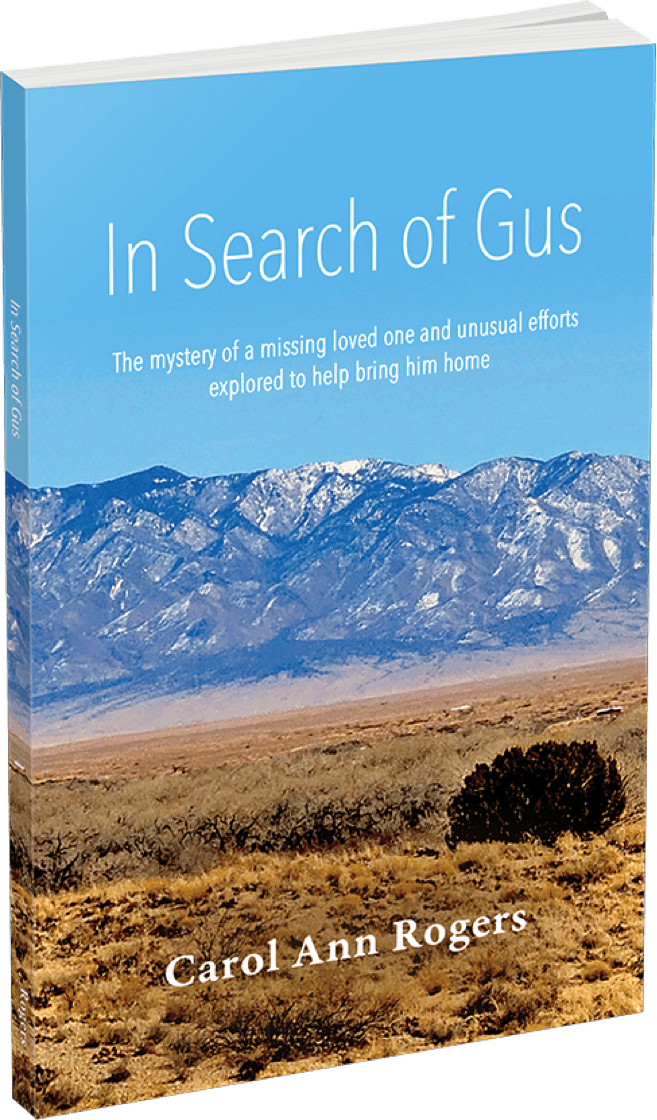 In Search of Gus, by Carol Ann Rogers, is a true story, describing one family's interaction with a mysterious field that connects us all. During the search for their missing 11-year-old dog, they hire gifted intuitives who provide important clues. The remarkable, overlapping perceptions from seven individuals, located around the world, lead them into a second mystery — that uncovers evidence of a universal field of knowing that interacts with our thoughts, prayers and intentions to help create the reality we experience. In Search of Gus is about the power of love and how our consciousness alters the way we experience the world. See more details HERE or HERE.
Art of Scars; Healing Organizational Culture, Climate, Character by Kathy J. Hagler, Ph.D. offers a model for healing the fears in today's world. Hagler's insights, taken from three decades of work with organizations of all sectors and sizes, guide you through the journey of healing. Art of Scars teaches how to pinpoint the roots of pain, suffering, and distress in your organization and its people, and offers strategies to repair the damage. Learn more HERE.
---
Translations
As inspiring number of people from around the world are joining this community of cultural creatives, we are working to translate more of Bruce's videos into other languages! We are happy to announce two new streaming product in SPANISH.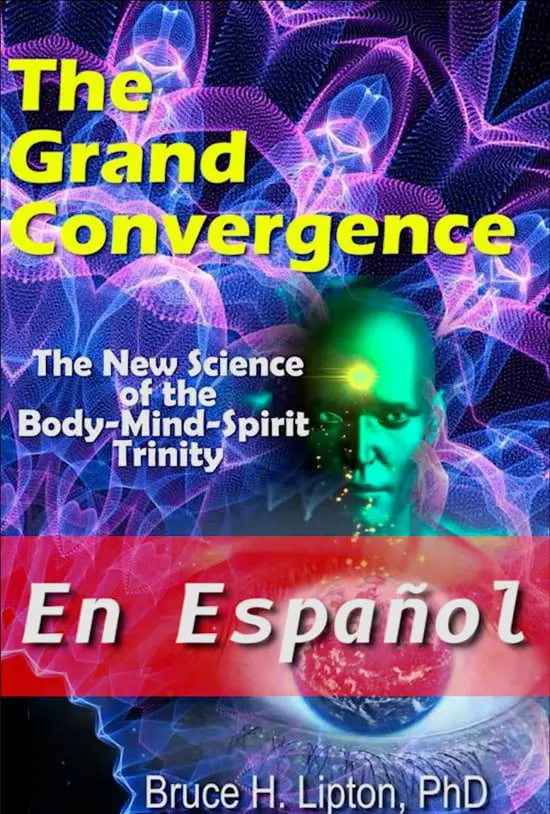 La Gran Covergencia La Nueva Ciencia y la Trilogia Cuerpo-Mente-Espiritu po el Dr. Bruce H. Lipton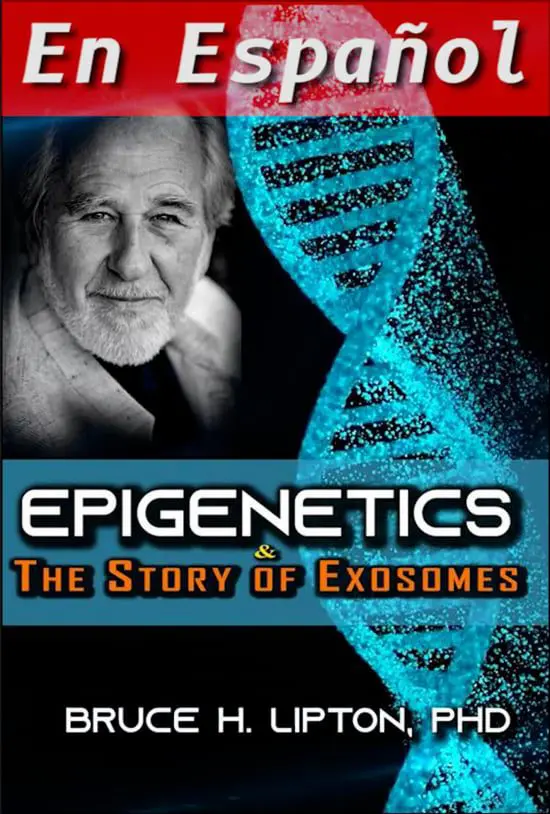 La Epigenética y La Historia de Los Exosomas: La Autopista de La Informacion y Unir Cuerpo y Mente
---
Did you know that Bruce's books are translated in more than 30 languages?! For more information about Bruce's translated books, please visit our publisher, Hay House. All written materials on Bruce's website can be read in other languages by choosing from the dropdown menu at the top of each page.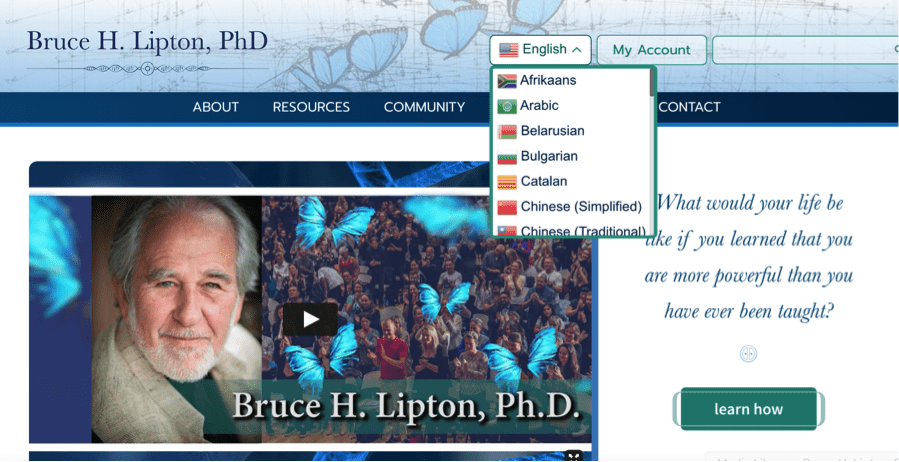 ---
Special sale for a limited time!
Purchase this bundle of Spontaneous Evolution Book + Audio Book CDs and receive 20% off!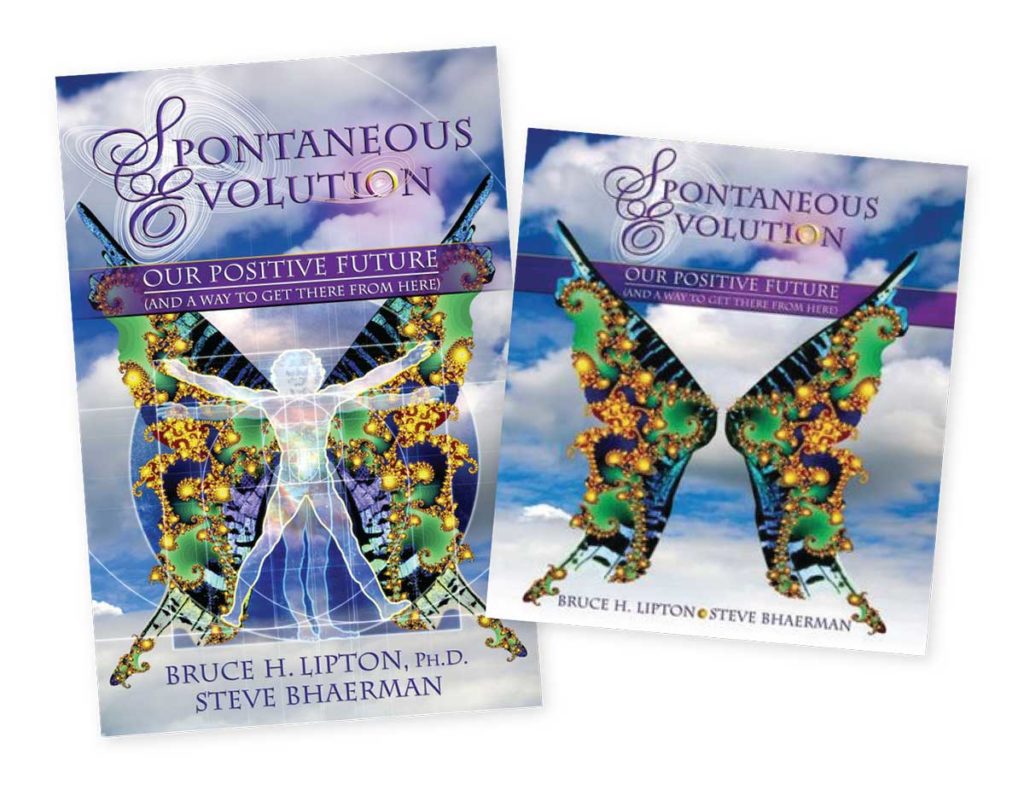 $51.90 $41.52
---
Become a Member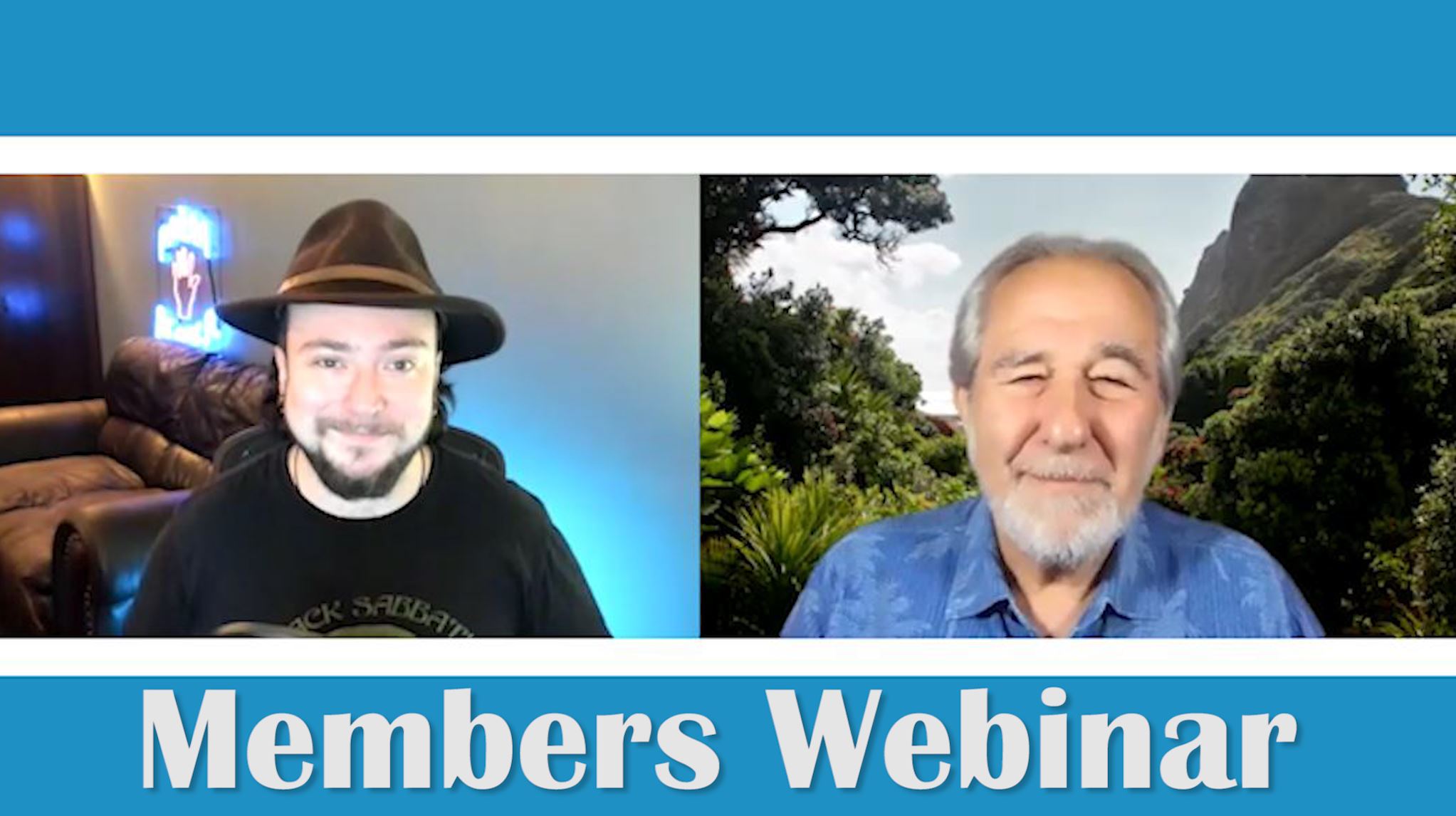 Join today for the next Membership Call, happening Saturday December 11th at 9:00am PDT and get exclusive access to the audio and video resources in the Bruce Lipton Archive – featuring over 30 years of cutting-edge research and teaching. Plus, when you join you'll have the chance to ask your questions and hear Bruce LIVE on our Monthly Member Webinars. Learn more about Membership details.