Hello Dear Friends, Cultural Creatives & Seekers Everywhere,
"WHY IS THIS RELEVANT"
I was recently the focus of an unorganized intervention by some family and friends who joyfully informed me about an amusing tic that I repeatedly expressed throughout my lectures. Specifically, after making some point in the presentation that I thought was very essential in providing life-enhancing awareness, I would unconsciously ask, "Why is this relevant?"
Unbeknownst to me, through the habitual use of this expression, I created a "stock phrase" used to personalize my presentations. Audiences, in anticipation, would look forward to my blurting-out, "Why is this relevant?". In my mind, I turned this lemon, the "tic," into lemonade, I came to see it as expression of something new, a "verbal" punctuation mark.
In written prose, conventional punctuation marks, including periods, commas, question marks and exclamation points, are designed to aid the clarity and comprehension of written language. In my mind, the verbal punctuation "Why is this relevant?" creatively represented a doubleexclamation point (!!), a doubling of the emphasis on the value I attributed to the point I had just made.
As an "inside" joke, Alex Lipton, our fabulous videographer, and "Uncle" Bruce's favorite nephew (in this case, nepotism good!), would conclude our conversations with an exuberant "And, WHY is this relevant?" That joke has now been transformed into this month's Newsletter video, the first in a series entitled "Why Is This Relevant … The Game Show." Over the last few years, Alex and I have created a number of "characters' to play in our monthly edutainment episodes. These are video segments designed to both entertain and offer life-enhancing education. From our stuffed "wardrobe" of characters starring in previous videos, the first gameshow episode contestants include: artist Bob Ross, Star Trek's captain of the Enterprise, and everybody's favorite strychnine-drinking testifier, Beaufort.
The video's discussion describes neurological gamma-waves, a higher level of consciousness associated with peak performance. Gamma-wave activity can be monitored using electroencephalography (EEG). Chris Walton, PhD, revealed how a person in a state of relaxation could consciously connect through love with their heart, and 45-50 seconds later their EEG activity would spike in the range of gamma frequencies. The nature of enhancing life by conjoining heart and brain frequencies is also an important part of the self-empowering programs offered by the HeartMath Institute. A peak-performing heart-centered life empowers the experience of living Heaven-on-Earth.
We hope that this month's video is truly entertaining and informative … because we have many more "characters" for future contestants, including Placebo Man, Merlin the Magician, Doc Brown from Back to the Future, Dr. Strange, Mister Rogers, and Obi-Wan Kenobi, among others.
In a state of joy, I like to leave you a with a truth offered by Norman Cousins in his book, Anatomy of an Illness, in which he emphasized a biological reality: Laughter is the Best Medicine!
With LOVE and LIGHT,
Bruce
---
Upcoming Events
At this time we are planning for these events to occur and will notify you if there's a change in schedule.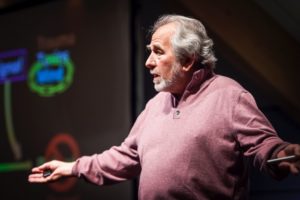 The World in Evolution – Prosperity in Chaos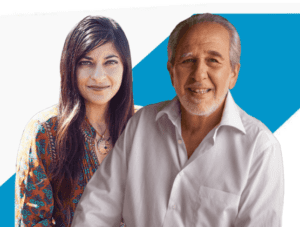 Thriving in a World of Change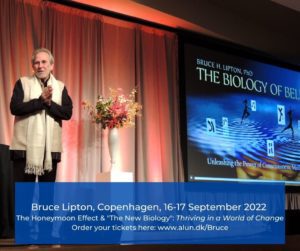 The Honeymoon Effect & The New Biology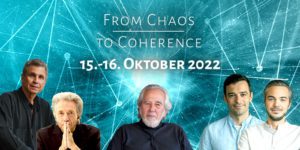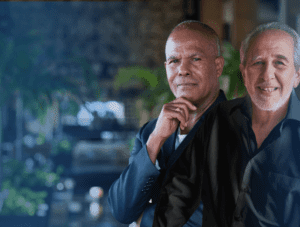 The Mystic Marriage of Spirituality and Science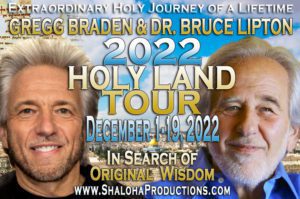 Holy Land Tour with Gregg Braden and Dr. Bruce Lipton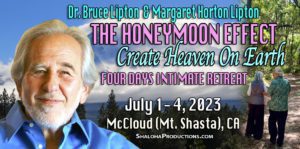 The Honeymoon Effect: Create Heaven on Earth
---
Bruce's Spotlight
Years of lecturing around this beautiful planet have provided me an opportunity to encounter wonderful Cultural Creatives that are helping to bring harmony into the world. Each month, I want to honor these cultural creatives by sharing with you the gifts they have shared with me.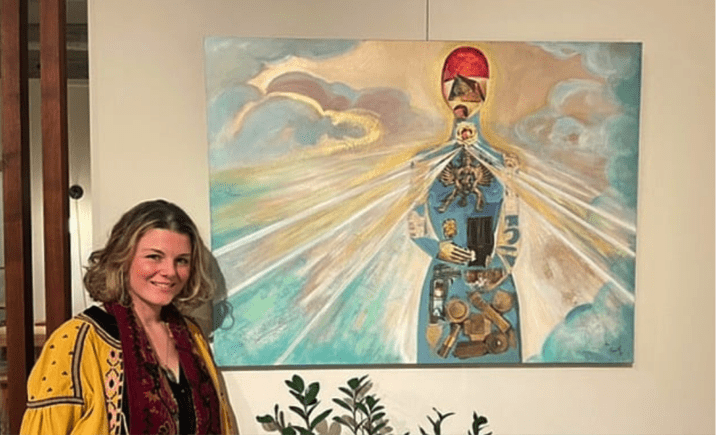 This month I'd like to introduce you to de Camille, a painter who translates visions, goals and/or feelings into an inspiring visual mantra painting to view daily. The artist writes: "The image is a doorway to their dreams and their potential for an abundant future. Some of the art is a tribute of what clients already have; others visual allegories of what they wish to manifest. All of the art represents my artistic vision of manifestation and self-love. It is vital that we look at beautiful meaningful images that can fill us with inspiration and motivate and remind us of our drive to thrive and fulfill our dreams."
See more about de Camille's mission and work HERE.
---
Featuring Bruce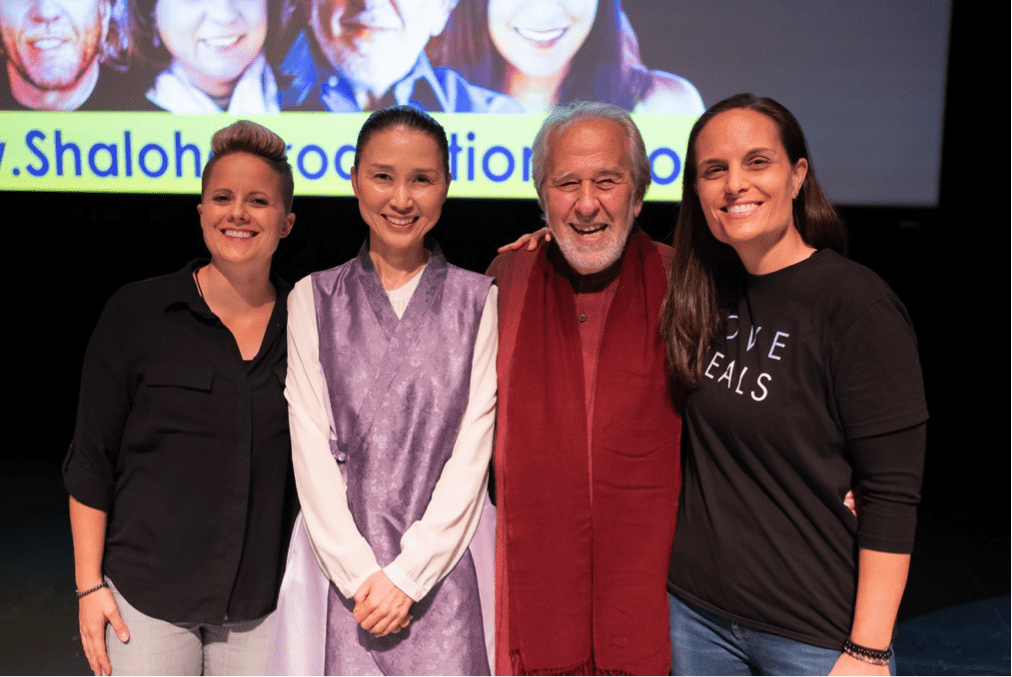 LOVE HEALS: Using the Ancient Wisdom of Energy to Journey Within This incredible documentary follows the journey of Dana, a chronic pain sufferer in search of healing. Her partner, Krisanna, is a filmmaker, and together they travel the country to understand how this ancient principle has helped so many heal and to see what's possible for those experiencing these practices for the first time. What does it mean to truly heal? And does this wisdom have the power to change our world? Find out by watching HERE – screening until July 10th!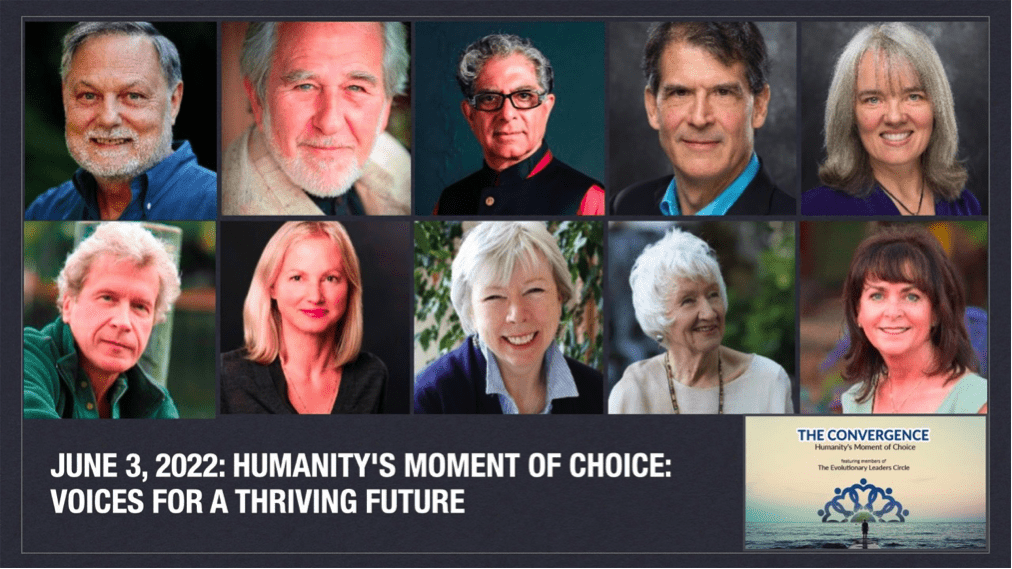 The Convergence: Humanity's Moment of Choice There has never been a moment in history when humanity has faced such a range of vitally critical choices as we have before us today. In this VoiceAmerica Special, six New York Times best-selling authors, and other noted authors and filmmakers, join THE CONVERGENCE to discuss our current global moment of choice. Listen HERE.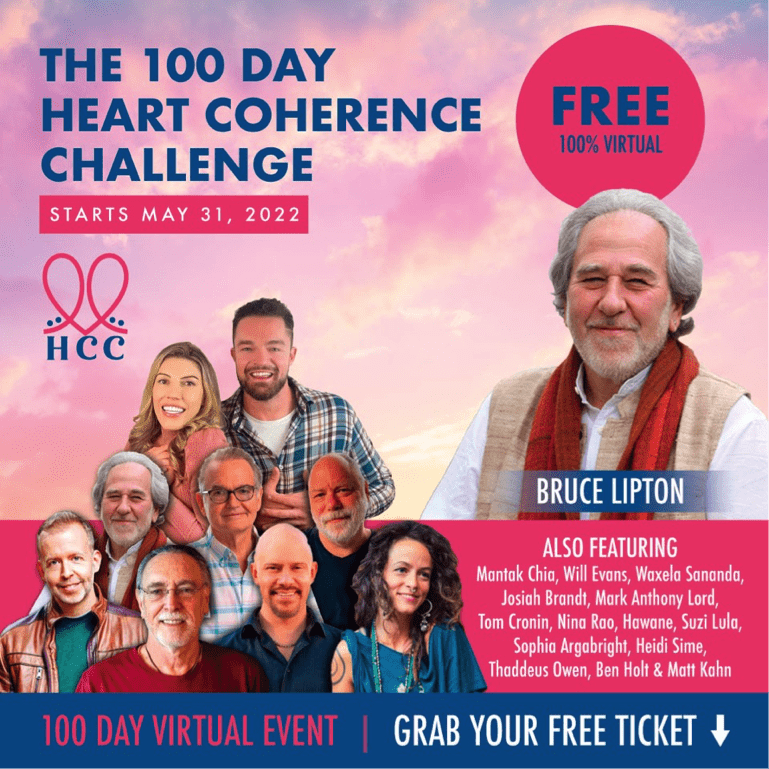 The 100 Day Heart Coherence Challenge
Come join me and the Heart Coherence Collaborative for the 100 Day Heart Coherence Challenge! The event is entirely free and consists of 100 days of heart coherence meditations, interviews from amazing guest speakers, and fantastic community support! You can register for the event HERE.
Also, follow the Heart Coherence Collaborative on Instagram @theheartcc and subscribe to their YouTube channel, Heart Coherence Collaborative where they will be releasing clips and reels of the event.
---
Bruce Recommends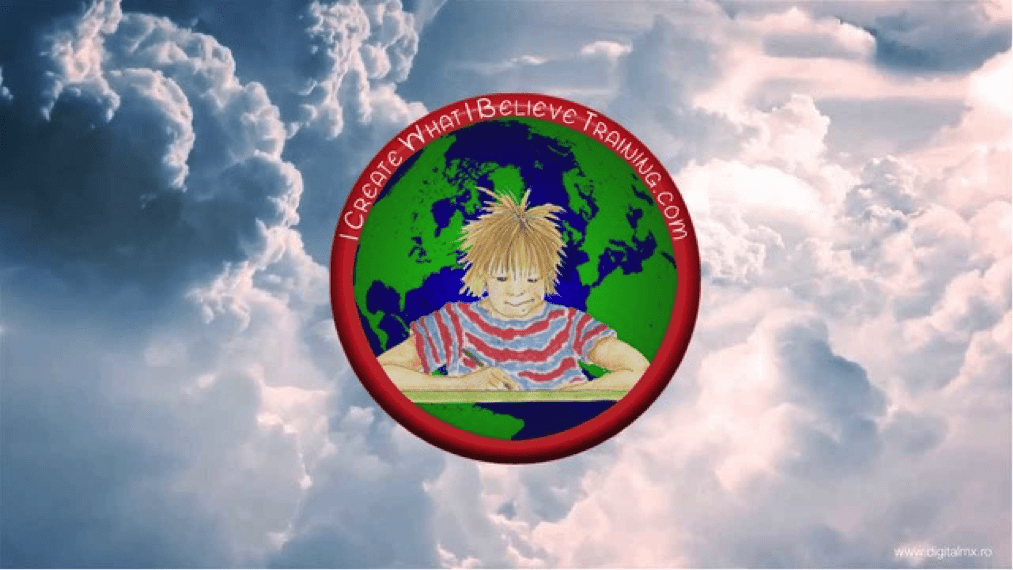 I Create What I Believe Online Training Program – Nancy Marie has been sharing her I Create What I Believe! (ICWIB!) Program with parents, teachers, individuals, and veterans suffering from PTSD for more than 15 years, and it has proven to be very effective in helping both young and old reduce stress and transform harmful perceptions and ineffective behavior.
---
New Audio Book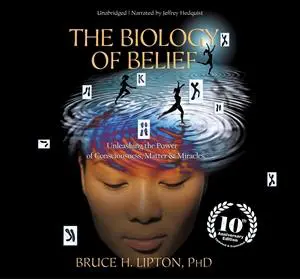 It's been 17 years since The Biology of Belief was first published, and we are happy to announce that a full UNABRIDGED audiobook of the 10th Anniversary edition is now available for purchase! A wonderful gift!
---
Become a Member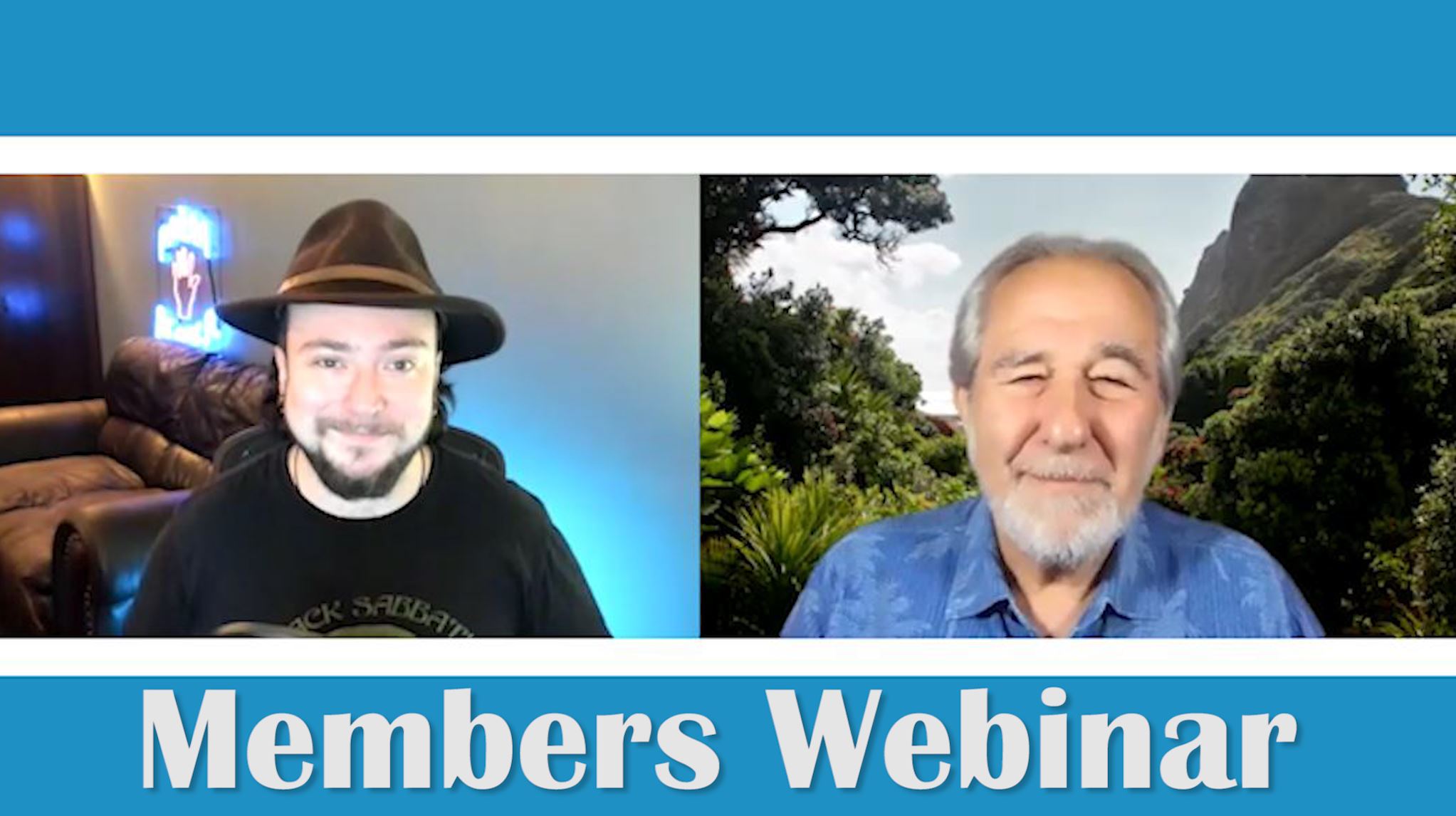 Join today for the next Membership Call, happening Saturday July 16th at 9:00am PDT and get exclusive access to the audio and video resources in the Bruce Lipton Archive – featuring over 30 years of cutting-edge research and teaching. Plus, when you join you'll have the chance to ask your questions and hear Bruce LIVE on our Monthly Member Webinars. Learn more about Membership details.