Hello Dear Friends, Cultural Creatives & Seekers Everywhere,
edutainment | ˌejəˈtānm(ə)nt | noun: entertainment with an educational aspect
I thank each one of you for taking your precious time to dive into our monthly Newsletter! The hope is that the knowledge offered each month will provide you with more power in manifesting your life's desires. Knowledge is power … and knowledge of "self" is truly the source of the self-empowerment needed to thrive through this time of planetary chaos. 
"A little bit of sugar helps the medicine go down." When it comes to enhancing awareness, "A little bit of humor helps the knowledge get in." While I was a professor in the med school, I learned first-hand that when the students laughed during a lecture, whatever point being made, that bit of knowledge was rapidly downloaded into memory.
Later, I was to find out that adding humor to emphasize a teaching principle, edutainment, has been proven to be a valuable contribution in enhancing an educational experience. Over the last 12 years, my nephew Alex and I have made monthly videos whose messages correlated with the month's written Newsletter. We started with simple "talking head" videos and over the years have expanded to edutainment productions with characters, costumes, and elaborate sets.
Since a large portion of our current Newsletter readers have only recently joined the "team," we have gone into our extensive video library and Alex has selected 5 videos that fit this month's theme of "Welcome to the New Paradigm." Clicking on the video will play 5 different edutainment efforts that offer some vital insight to managing our lives:
We hope these videos will emphasize how employing these messages will help in creating better lives for you, your families, and friends!
With Love and Light,
Bruce
---
Upcoming Events
At this time we are planning for these events to occur and will notify you if there's a change in schedule.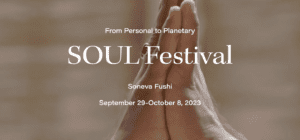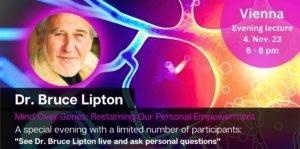 Mind Over Genes: Reclaiming Our Personal Empowerment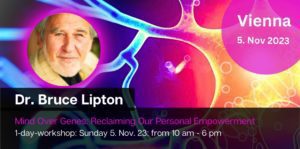 Mind Over Genes: Reclaiming Our Personal Empowerment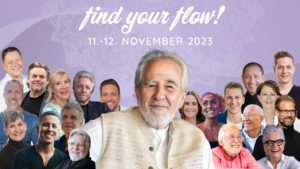 Find Your Flow! Festival 2023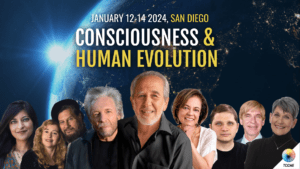 Consciousness & Human Evolution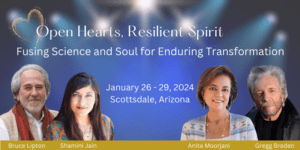 Open Hearts, Resilient Spirit: Fusing Science and Soul for Enduring Transformation
The Biology of Personal Empowerment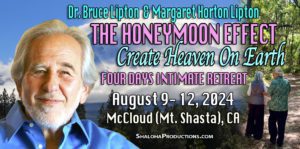 The Honeymoon Effect: Create Heaven on Earth
---
Featuring Bruce
A global gathering of minds that illuminate and inspire. Free spiritual on-line conference starting September 25th.
Join us for five days, with presentations from over 30 speakers, and plenty of exciting and motivating bonus content.
For Details: Click here
---
Bruce Recommends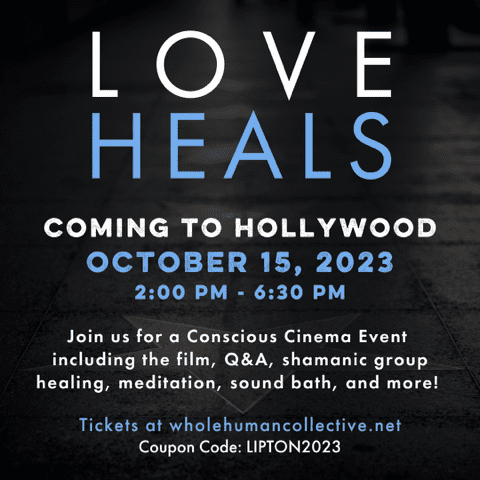 Join us in-person, for this uniquely transformative experience of group healing through the power of STORYTELLING! Sharing our stories is a powerful means of human connection, transcending physical, cultural and emotional divides.
It allows us to tap into our innate human capacity to relate to others, promoting empathy and a deeper understanding of our diversity. When we connect to a character's journey in a story, we often become more compassionate and open-minded in our real-life interactions.
Inspirational stories of resilience and triumph over adversity have the power to motivate and uplift us. They provide hope, encouragement and a sense of purpose to our lives.
Our Community will receive a 10% discount – Coupon Code: LIPTON2023
For More Information and Tickets: Click here
The Science of Epigenetics has largely superseded the limitations of labels of genetic diseases and people around the world are reversing the irreversible and curing the "incurable."
 The Vitality Code takes you on a transformative journey towards optimal health by addressing each essential "Pillar of Vitality." The underlying cause of chronic illness is addressed: chronic inflammation. Discover how to "reverse-engineer" illness using principles of the "body electric" and basic cell biology, get to the root cause, refuel your cells, and unleash your body's innate healing power."
For more Info: Click here
---
Become a Member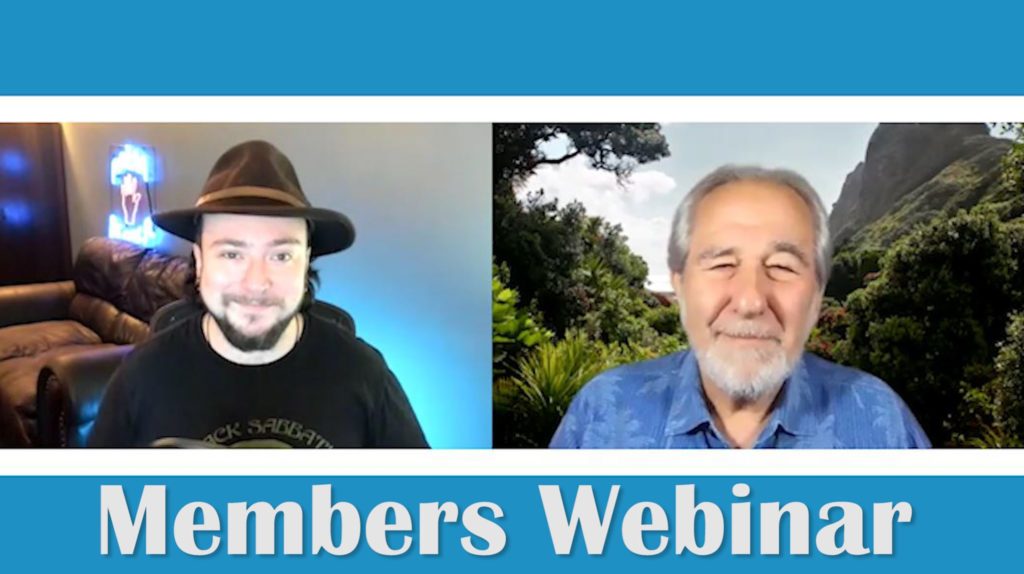 Join today for the next Membership Call, happening Saturday October 14th at 9:00am PDT and get exclusive access to the audio and video resources in the Bruce Lipton Archive – featuring over 30 years of cutting-edge research and teaching. Plus, when you join you'll have the chance to ask your questions and hear Bruce LIVE on our Monthly Member Webinars. Learn more about membership.