Hello Dear Friends, Cultural Creatives and Seekers Everywhere,
THANK YOU … THANK YOU!
Margaret and I express our deepest and most heartfelt appreciation for all the good wishes offered by our online community as we faced the threat of the California wildfires that claimed 925 homes and damaged 90 others in our area. As you can see from the map below, we were truly blessed since the fire line (yellow) stopped 10 feet from igniting our garage, which in turn would have ignited our home. A local resident who stayed behind saw the fire jump the road and begin burning the trees in our neighbor's yard. This Good Samaritan contacted one of the fire crews, who then drove to our site and doused the flames before it hit our property (surrounded in green) and the surrounding woods. Blessed??? YES! Thank You!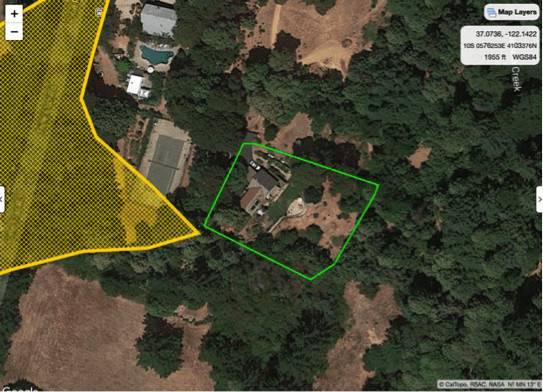 Our staff was also evacuated from their homes nearby. Their homes thankfully remain but it is uncertain when it will be safe enough for any of us to return. Because our small and mighty team has been displaced for almost a month, our office remains under limited operation at this time. This is also why you did not see an August newsletter! We appreciate your ongoing prayers, patience, and flexibility as we attend to our immediate situation.
Unfortunately, our dear friend and former business manager, Sally Thomas and her husband Brian's home up the street did not fare as well. The picture below shows the remains of their home. Fortunately, they have an RV which carried them, their dog (Harmony), some clothes, along with their computer and legal papers to safety.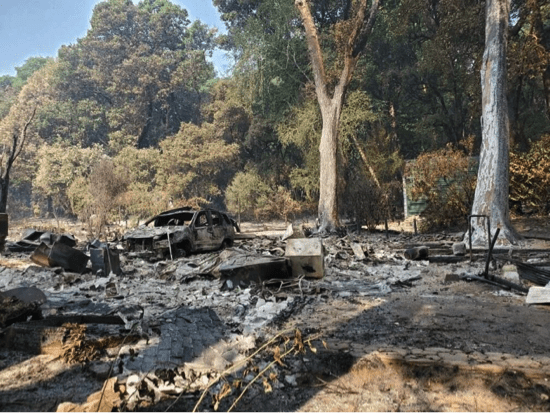 This coastal fire, that burned over 85,000 acres, was ignited by a severe, dry (i.e., no rain) thunderstorm, with over 12,000 lightening strikes within a couple of hours. The weather pattern that precipitated the California storms is directly connected to the two massive hurricanes that simultaneously battered Louisiana. The connection … Climate Change. While climate change is rightfully associated with melting arctic ice, rising seas, and the future inundation of coastal cities, that is not the whole of it. Changing weather patterns profoundly impact agriculture; food production is fully compromised by unpredictable and radical fluctuations in temperature and rain fall. [Positive side note: Technology is now creating multi-story buildings with perfectly controlled environments for food production. The output of indoor grow-houses is greater than the output of crops grown on conventional farms, with the benefit of a minimal footprint in the environment.]
There has been a silly argument as to whether climate change is a natural OR a man-made event. The reason it is silly is that climate change is a natural event that has occurred many times in the planet's history. However, human behavior has profoundly altered the environment: air pollution, water pollution, cutting down the rain forests, massive mono-cropping farms, among many other subversions of the "Garden." Most are familiar with the true story of how the flap of a butterfly's wings in South America contributes to a rainstorm in Midwest North America. In light of that story, consider the impact that human civilization's environmental destruction is having on exacerbating climate change.
The conclusion to the argument is that climate change is BOTH a natural and a human co-created event. While we cannot stop climate change, we can surely slow it down. Human hubris has led to the belief that we can "dominate and control Nature," a mission statement of modern science coined in the early 1600's by philosopher Francis Bacon. The lesson civilization needs to learn right now is rather to emphasize the life-sustaining philosophy of the Indigenous people who recognized that Nature was a Garden, and humans are its caretakers.
Human cultural characters can change in a single day, consider the day the Berlin Wall fell and in 24 hours that event led to global political and social change. In contrast, the damage produced by human-induced environmental alterations may take decades, or even centuries, to renormalize the life-sustaining web of life. It is imperative that the public take back control of the Environmental Protection Agency from the short-sighted, profit-over-environment control of corporations.
Human civilization has precipitated the 6th Mass Extinction Event (which of course, includes us) and we must now radically change our behavior in order to sustain our existence.
WOW! What a coincidence, COVID-19 has activated Nature's "pause-button." As a consequence of the pandemic, radical alterations in life style have affected the lives of people all around the globe. This planetary "time-out" is providing the world with both a need and desire to change how we will move into the future. Consider all the faults of the current worldview that are now coming into focus: religious and racial strife, economic disasters, global health crises, environmental pollution, and world hunger to name a few. Yes, it's bad out there, and yet, it is also good.
How can a failure of civilization be a GOOD sign? Without it, we would not be able to evolve. We cannot build a sustainable future on the cultural, political, and economic foundation of today's civilization. Humanity has reached the end of its voracious caterpillar phase and is now undergoing a metamorphosis to evolve into the light-touch offered by the butterfly phase. We are all active participants in the evolutionary metamorphosis the Earth is now experiencing. Each of you is a Cultural Creative engaged in creating a civilization that we not only survive in, but one we all can thrive in!
Knowledge is power. Want to know how civilization has arrived at the present state, and more importantly how we can successfully evolve into the future? I would like to "suggest": Spontaneous Evolution: Our Positive Future (And A Way To Get There From Here), an empowering book authored by Steve Bhaerman (aka, Swami Beyondananda) and myself. This book is a very readable, and frequently humorous, story of a repetitive pattern that has shaped the history of civilization up to the present moment, while also providing a plan through which community will guide our future return to the Garden.
For those interested, this month our bookstore is offering Spontaneous Evolution products (book, audio book, and DVD) for 25% off regular price – use discount code: EVOLVE! at checkout in our store.
With Love, Light, and Deepest Appreciation for all of you!
Bruce
Upcoming Live and Online Events
At this time we are planning for these events to occur and will notify you if there's a change in schedule.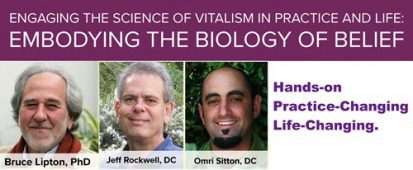 Engaging the Science of Vitalism in Practice and Life
September 26-27, 2020
Life Chiropractic College West, Hayward, CA
Event Details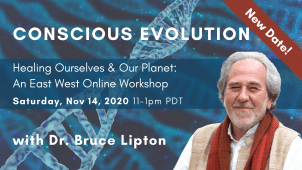 Conscious Evolution: Healing Ourselves & Our Planet
November 14, 2020
Online Webinar
Event Details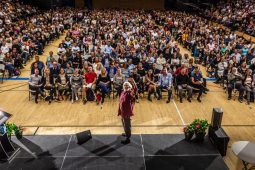 The Honeymoon Effect: The Science of Creating Heaven on Earth
December 4, 2020
Farum, Denmark
Event Details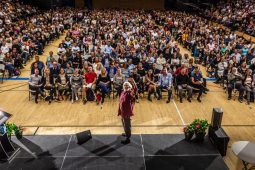 Workshop in the New Biology: Thriving in a World of Change
December 5, 2020
Farum, Denmark
Event Details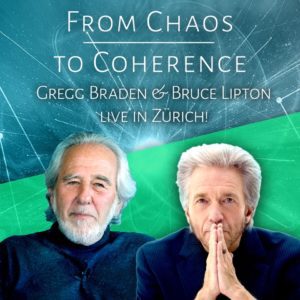 From Chaos to Coherence
December 12-13, 2020
Zurich, Switzerland
Event Details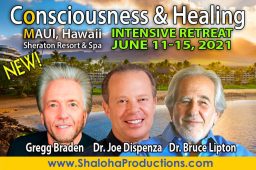 Consciousness and Healing – Intensive Retreat
June 11-15, 2021
Maui, Hawaii
Event Details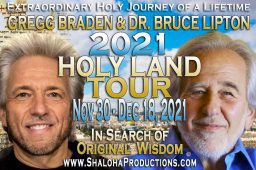 Holy Land Tour – In Search of Original Wisdom
November 30 – December 18, 2021
Event Details
---
Featuring Bruce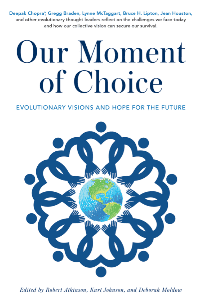 Our Moment of Choice, Evolutionary Visions and Hope for the Future
Our moment of choice is at hand. There has never been a more urgent moment for humanity to come together in synergy and collectively choose to hold the greatest vision of what we can be and do together, to lead with our hearts and co-create new possibilities that will offer us hope for our future. This uplifting and timely book is a call to action, offering evolutionary visions, resources and practical steps to help us navigate this moment of choice and amplify the movement for global transformation, upon which our future depends.
Discover Why You Don't Need Technology to Take a Giant Leap Forward in Human Development with me, Gregg Braden, and Lynne McTaggart.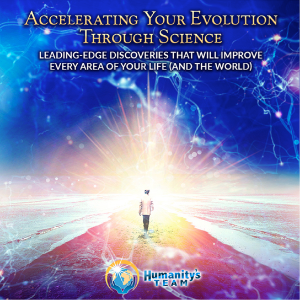 Accelerating Your Evolution Through Science
It's your choice and it's free! Learn to direct your own destiny and live a healthier, more empowered life with me, Gregg Braden, and HeartMath leaders Deborah Rozman and Howard Martin.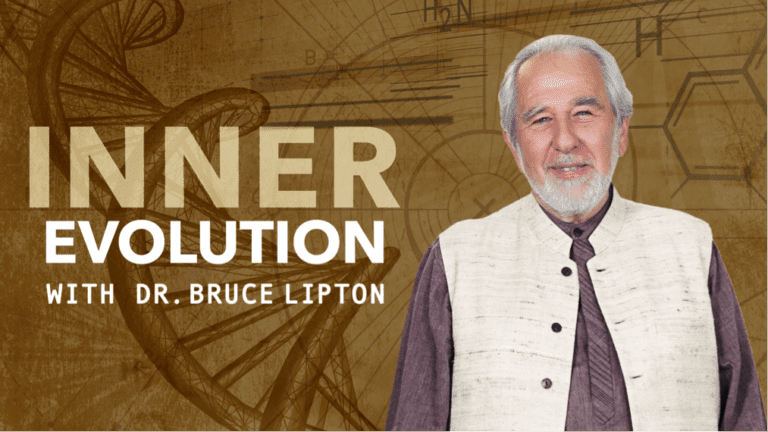 Explore Bruce's work on Gaia and watch the first episode of the brand new series Inner Evolution, absolutely FREE. You can join Gaia with a 7-day FREE trail and watch the entire series!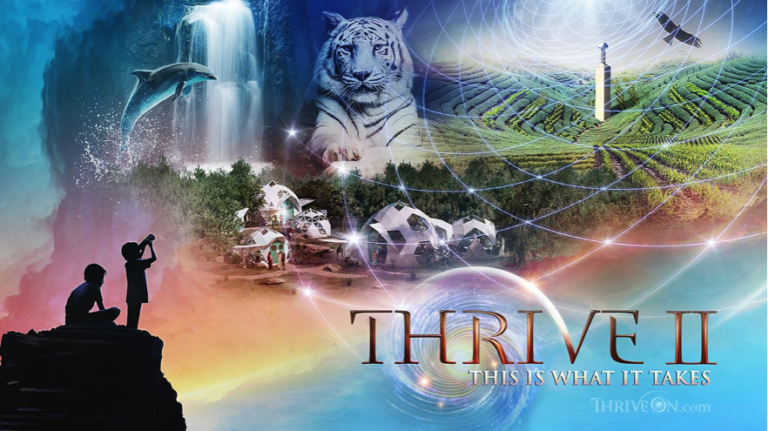 Thrive II
With over 90 million views in 27 languages, THRIVE I asked the question What On Earth Will It Take? Now, with breakthrough solutions never before documented, comes THRIVE II: This Is What It Takes. Watch the trailer.
The film is set for global online release in 15 languages on September 26, 2020.
---
Bruce Recommends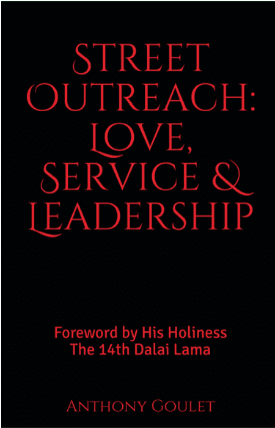 Street Outreach: Love, Service & Leadership
By Anthony Goulet, Foreword by His Holiness The 14th Dalai Lama
The daily and nightly offices of Street Outreach Workers are inside drug houses, abandoned buildings, under bridges, and within domestic violence and emergency shelters. There have been many books written about leadership, transformation and inspiration, but few books take the reader on a journey inside of true life-or-death situations, demonstrating how our deepest needs, if frozen by trauma, can be thawed with the light of love, service and leadership.
Anthony Goulet is an author and transformational speaker who worked full time for over a decade, on-call 24/7 as a street-level Gang Interventionist and Street Outreach Worker, serving youth and young adults who are homeless, runaways, missing and trafficked. For over a decade his full time office was under bridges, within drug houses, abandoned buildings and inside emergency shelters delivering God's light of love, hope and healing. His website is www.realwarriorslove.com.
---
Become a Member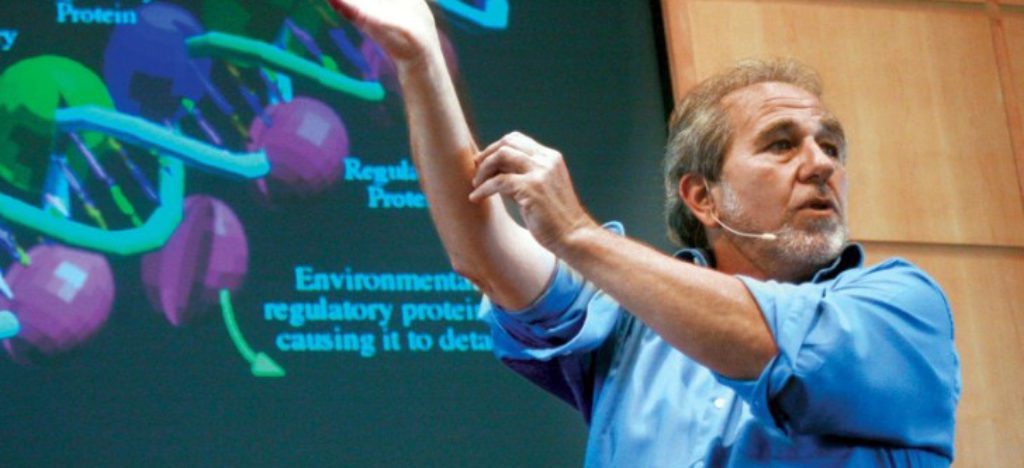 Join today for the next Membership Call, happening Saturday, September 12th at 9 am PDT and get exclusive access to the audio and video resources in the Bruce Lipton Archive – featuring over 30 years of cutting-edge research and teaching. Plus, when you join you'll have the chance to ask your questions and hear Bruce LIVE on our Monthly Member Calls.
Because our Members are entitled to unique information directly from Bruce as well as the information to create heaven on earth, your library membership will become…well priceless….JOIN FOR UNLIMITED ACCESS