Hello Dear Friends, Cultural Creatives and Seekers Everywhere,
"Give me a child for the first seven years, and I'll give you the man."
Francis Xavier (1506-1552), co-founder Jesuits
For over 400 years, the Jesuits have offered this popular adage to their community. While many people are aware of this saying, I believe that few are aware of its meaning. Basically, the Jesuits were aware of something that science has only recognized in the last few years. This saying expresses a simple fact; between the last trimester of pregnancy and its' first seven years of life, a child's brain is predominantly operating at a theta, a low vibration below that of consciousness.
A brain is an organic "computer," simply a profoundly advanced information processor. By the last trimester of pregnancy, a child's brain is endowed with an operating system. However, while a computer can be booted-up with its operating system, it is still not functional. To be useful, programs must be downloaded into the system. For example, if you want to use a computer to write, to draw, or to create a spreadsheet, one first needs to install programs before you can use the computer. The programs essentially provide the computer with "character."
Once the programs are installed into the hard drive, we can use the keyboard/mouse to provide our input in creating files and documents. Some programs actually operate automatically in the background while we are entering our creative data into other programs.
In comparing the brain to a computer, the hard drive is tantamount to the subconscious mind in that both require downloaded programs to carry out their functions. In contrast, the conscious mind is represented by the keyboard; this where the "operator" can introduce data and ideas into the system. Simply, the subconscious "hard drive" possesses read-only programs, while the conscious mind, can introduce new information through the keyboard that provides the system with a read-write capacity.
When operating from the conscious mind, we are creators of our lives. However, when we operate through the subconscious mind, our lives are shaped by the raw downloaded programs we acquired in the first seven years of our lives. Science has now recognized that we only use the creative conscious mind about 5% of the day. For 95% of our lives, the conscious mind disconnects from controlling our behavior while its attention is redirected inwards in thought.
This insight is profound because it reveals that we are not creating the lives we desire but are unconsciously (through the subconscious mind) manifesting lives that are coherent with the beliefs we downloaded as children. Since up to 70% of the downloaded beliefs acquired before age 7 are disempowering, self-sabotaging, or limiting, we experience stress from the programs that undermine our conscious mind's wishes, desires and aspirations.
Yes, the Jesuits were right that our lives will be controlled by the developmental programming that was unconsciously downloaded into our minds by age seven. This insight was understood over 400 years ago and by those that shape our civilization. While the programming originally came from the edicts of the Church centuries ago, civilization was under the leadership of religious dogma. After Darwin, the knowledge of science displaced the control of the Church.
Currently, we are now programmed by beliefs of the conventional scientific community. Beliefs that further instill the notion of limitation and disempowerment. For example, the public has been led to believe that our lives are preprogrammed in our genes, that our fate is determined by heredity. Since as far as we know, we did not pick our genes, we cannot change our genes if we don't like the characters they encode, AND, since we have been programmed by the belief that genes turn-on-and-off by themselves, we perceive ourselves as victims of our genome. Outright disempowerment!
As civilization is experiencing an evolutionary upheaval, to thrive into the future, we must now "wake-up" and take back our power, for ourselves and the rest of civilization.
As has been emphasized in the story of The Biology of Belief, just like for single cells, the character of our lives is not determined by our genes, but by our responses to the environmental signals that propel our lives. When we operate from the conscious mind we are, in fact, creators of our lives. If we heed this wake-up message we can easily turn this ship around and move into the future by collectively creating Heaven-on-Earth!
With Love and Light,
Bruce
---
Upcoming Events

Celebrate Your Life – Sedona Retreat
October 31 – November 4, 2019
Sedona, Arizona
Event Details

Scientists, Mystics, and Sages
November 7, 2019 to November 11, 2019
Hyatt Regency Tamaya Resort & Spa, Pueblo, New Mexico
Event Details

FMBR Presents Steve Bhaerman, Foster Gamble, and Bruce H. Lipton, PhD
November 22, 2019
Saratoga, California
Event Details

The Biology of Joy: Becoming a Force for Good with Ease and Flow
December 4, 2019
Washington, D.C.
Event Details
---
2020 Events

International Yoga Festival
March 1 – 7, 2020
Rishikesh, India
Event Details

Science & Spirituality
June 12-19, 2020
Ottowa, Ontario
Event Details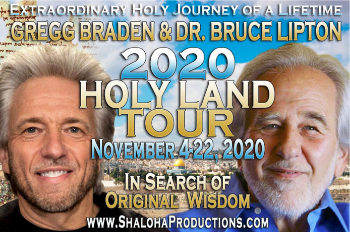 Holy Land Tour with Gregg Braden and Dr. Bruce Lipton
Nov 4 – 22, 2020
Israel
Event Details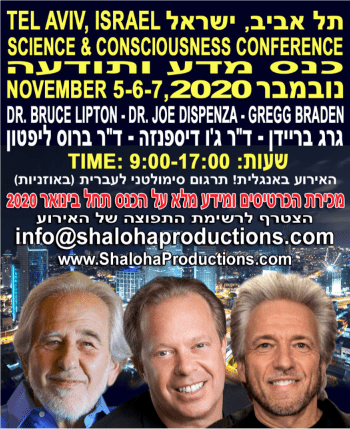 Science & Consciousness Conference with Dr. Bruce Lipton, Dr. Joe Dispenza, and Gregg Braden
November 5-7, 2020
Tel Aviv, Israel
Event Details
---
Bruce's Spotlight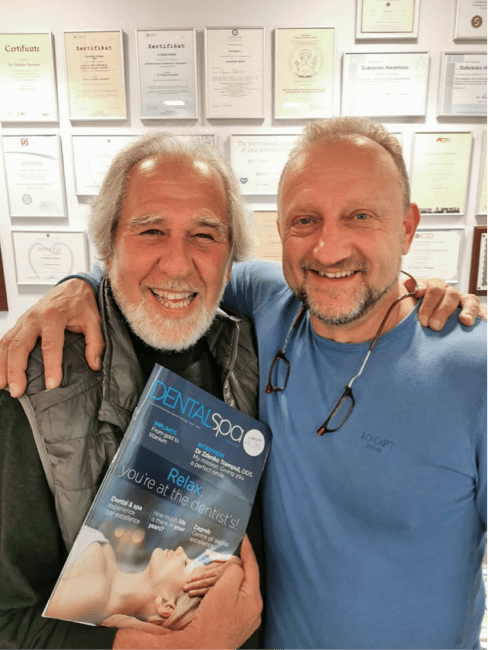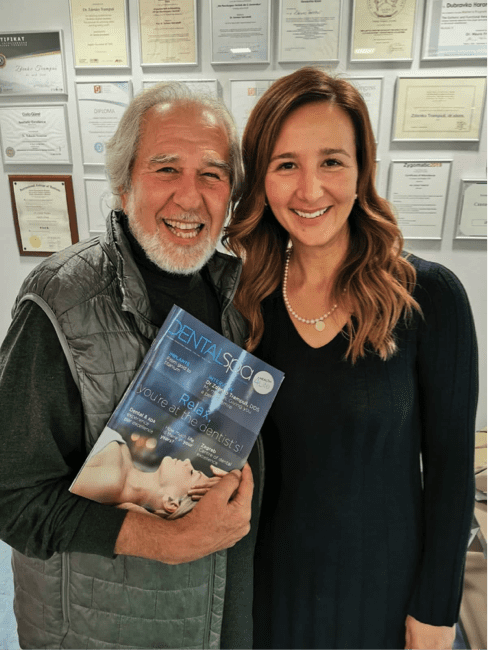 Years of lecturing around this beautiful planet have provided me an opportunity to encounter wonderful Cultural Creatives that are helping to bring harmony into the world. Each month, I want to honor cultural creatives by sharing with you the gifts they have shared with me.
This month, I'd like to spotlight the work of two wonderful people, Dr. Zdenko Trampus and Ivana Trampus and their Dental Spa practice in Zagreb, Croatia. I was a first hand (and lucky!) recipient of their work during an emergency experience in Croatia this month. I am so grateful for their expertise and kindness, as people all over Europe travel to Zagreb for their exceptional dental services! I have never had this kind of dental care anywhere else.
Please visit their website to learn more.
---
Featuring Bruce
ACEP – The Science of Energy Healing 2
ACEP (Association for Comprehensive Energy Psychology) brings together the world's leaders in science and research in energy healing methods, including energy psychology and energy medicine, so that you can deeply understand the science that supports these modalities in a compelling three part online course.
Bruce is featured in Chapter 1: Bridging the Gap Between Mainstream Medicine & Energy Healing Through Science ~ Seeds of an "Energetic Biology": Quantum Physics, Epigenetics & More
This is the last chance to purchase the NEW Science of Energy Healing 2 course for 50% off the regular price. The offer ends at midnight tonight (U.S. Eastern time on October 29, 2019). To get free coaching calls with Robert Schwarz, executive director of ACEP ($400 value), you will need to buy the course today. You'll learn tips and best practices it took him years to put together.
If you have any questions or need assistance, please contact Leslie Primavera at [email protected] | 619-861-2237. Here's to continuing to spread the science of these approaches and making energy healing and energy psychology available to all!
---
Bruce Recommends

I recommend Judith Orloff MD – a UCLA psychiatrist, an empath and NY Times bestselling author – new book Thriving as an Empath: 365 Days of Self-Care for Sensitive People. Dr. Orloff brings you a year's worth of bite-sized offerings of inspiration, guidance and self-care strategies to help you flourish and stop absorbing other people's stress. Then, you can stay more centered during the tremendous shifts that are happening in today's world.
As an intimate companion to Thriving as an Empath you may also enjoy The Empath's Empowerment Journal, a playful, beautifully designed workbook to explore your empathic gifts. For more information: Click here.
---
Become a Member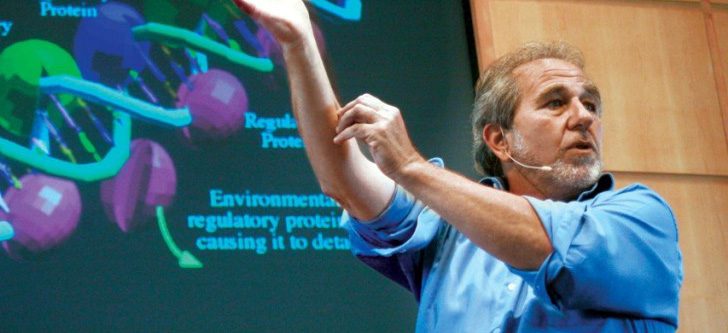 Join today for the next Membership Call, happening Saturday, November 23, 9am PDT and get exclusive access to the audio and video resources in the Bruce Lipton Archive – featuring over 30 years of cutting-edge research and teaching. Plus, when you join you'll have the chance to ask your questions and hear Bruce LIVE on our Monthly Member Calls.
Because our Members are entitled to unique information directly from Bruce as well as the information to create heaven on earth, your library membership will become…well priceless….