Hello Dear Friends, Cultural Creatives and Seekers Everywhere,
In recent times, civilization has been on a wild ride … and it's about to get wilder! As I have described in recent communications, human behavior has undermined the Web of Life and has precipitated the Earth's 6th Mass Extinction event. Crisis precipitates evolution … to survive, civilization must radically change its destructive behavior.
It is not a coincidence that Astrology has fully predicted this period of intense planetary chaos. Unfortunately, the influence of Astrology on human behavior has been dismissed by conflicting beliefs provided in conventional Newtonian physics, wherein matter and energy are defined as separate, non-interacting realms. Simply, a body made out of matter cannot be influenced by energy "fields," and this would be especially true for those fields generated by distant planets and stars.
However, this notion of a dual-realm Universe comprised of both matter and energy is a total misperception. The most valid and truthful science, quantum physics, emphasizes that the Universe is a "singularity" comprised of only energy, with the notion of matter as a separate realm being an illusion. Time for a good Einstein quote: "Reality is merely an illusion, albeit a persistent one."
The simple fact is every "thing" in the Universe is made out of energy and all energies are entangled and interconnected. In this regard it is relevant to again cite Einstein: "The field is the soul governing agency of the particle." Nano-energy fields comprise the structure of protons, neutrons and electrons and these energy fields provide the physical character of atoms, the elemental particles we perceive as matter.
Astrological energy fields have a predictive character in influencing the behavior of large populations of organisms. However, it is important to note that these fields do not predict the behavior of all individuals within a community, this is especially true in regard to individuals within human communities. Esoteric astrologers and learned academic astrologers recognize that as individuals become more conscious, more self-empowered, they become less influenced and more independent of these energy fields.
The following regards the imminent astrological influences that are radically altering the behavior of human civilization.
Behold the Great Chronocrator
On December 21st, the winter solstice in the Northern hemisphere and summer solstice in the Southern Hemisphere, Earth will be profoundly influenced by a Grand Conjunction when the planets Jupiter and Saturn are in straight alignment with the Earth. Together, these aligned planets are known as the Great Chronocrator, which means the "Markers of Time," for their alignment has always been associated with epochal social change.
The chaos the planet is now experiencing will be supercharged as we head toward the solstice. I am sure you can feel it in the air (actually, the field). Civilization is facing a date with Destiny. To get a little insight into what is unfolding, checkout the current predictions offered by my favorite, right-on astrologer, Linda S. Masterson's column Soul Solutions.
The following excerpt is an important insight offered by Linda, "REMEMBER: The wilder the ride, and the faster the energies move, the greater the opportunity to transform energies and to shape one's own reality."
NOW … the good news: Quantum physics emphasizes that "consciousness creates our reality." The new technology of magnetoencephalography (MEG), as apposed to EEG (electroencephalograph), demonstrates that our brain, acting like a tuning fork, broadcasts our thoughts into the environment as "personal" energy fields.
In the midst of all this chaos and upheaval, it is personally important to consciously set your intentions, your personal goals, purpose or aim, for the fields they produce profoundly influence our unfolding future. It helps to visualize a desired future, seeing where you are and what you want to be doing in that future. To support this intention, write it out in full detail as if you are currently living that experience, this effort reinforces the conscious vision.
However, we must heed the maxim, "The road to hell is paved with good intentions." The fact is that good intention alone is meaningless. Intentions must be followed by good actions. Remember that the intentions we desire or wish for are created by conscious mind. However, the actions to manifest those desires are derived from the subconscious mind, which controls our behavior and our actions, 95% of the time.
Since many of the subconscious programs acquired before age 7 are disempowering, self-sabotaging and limiting, our good intentions unconsciously end up being the road to hell. So, "Part 2," in addition to setting conscious intentions, we must also rewrite subconscious limiting beliefs and replace them with the positive visions generated by the creative conscious mind. The book, The Biology of Belief, offers empowering knowledge to assess and change limiting subconscious beliefs that opens the door for a healthy, happy and harmonious future.
With Love, Light, and Deepest Appreciation for all of you!
Bruce
---
Upcoming Events
At this time we are planning for these events to occur and will notify you if there's a change in schedule.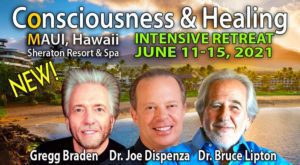 Consciousness and Healing – Intensive Retreat
June 11-15, 2021
Maui, Hawaii
Event Details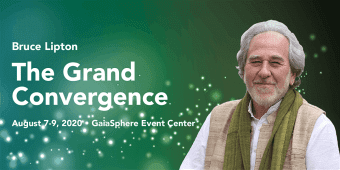 The Grand Convergence: The New Science of the Body-Mind-Spirit Trinity
July 16-18, 2021
Lousville, Colorado
Event Details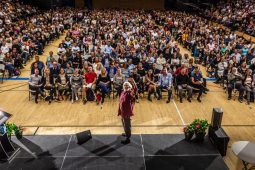 The Honeymoon Effect: The Science of Creating Heaven on Earth
September 24, 2021
Farum, Denmark
Event Details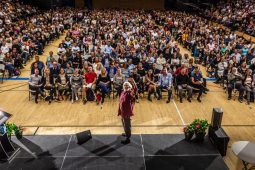 Workshop in the New Biology: Thriving in a World of Change
September 25, 2021
Farum, Denmark
Event Details
From Chaos to Coherence
October 23 – 24, 2021
Paris, France
Event Details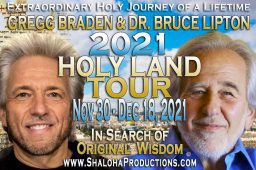 Holy Land Tour – In Search of Original Wisdom
November 30 – December 18, 2021
Event Details
---
Bruce's Spotlight
Years of lecturing around this beautiful planet have provided me an opportunity to encounter wonderful Cultural Creatives that are helping to bring harmony into the world. Each month, I want to honor these cultural creatives by sharing with you the gifts they have shared with me.
This month, I'd like to highlight this remarkable music video, Return (to Love), music by singer/songwriter, Annie May Willis.
In the artist's words:
This music video is dedicated to the turbulent times we are in and to every person on this planet facing the challenges that are before us. To the people who have gathered on the streets to stand up in the face of hatred, racism, and greed. To the caregivers who have tended those who are sick and dying from COVID and cancer. To the dying who are leaving this world and their loved ones. To the visionaries and wise ones who are imagining and teaching a different way for humanity to exist in harmony. To the comedians, musicians, and artists carrying the torches of truth and beauty. To the parents and the children continuing to learn and grow. To the firefighters and first responders and fierce protectors. To the brilliant thinkers who are developing and harnessing sustainable energy. To our world that is turning with so much uncertainty and so much opportunity. May we all return to love.
Yes, may we all return to LOVE, to harmony, and to peace: an intention and an active practice!
---
Featuring Bruce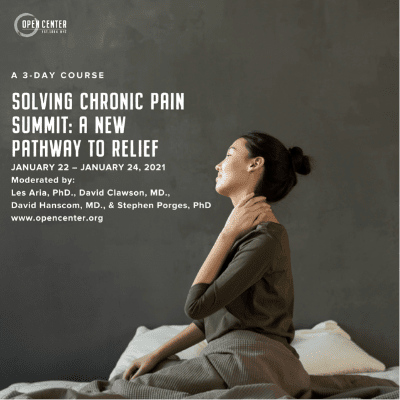 Solving Chronic Pain Summit: A New Pathway to Relief
Chronic pain is a complex problem, and understanding all the aspects of it in a given patient is the key to successfully treating it. This summit will focus on the primary keys to the pain problem: central nervous system activity and the autonomic nervous system's roles in modulating the metabolic, endocrine, and immune responses to threat through the lens of the Polyvagal theory.

SMARTER, STRONGER, FASTER
Make the leap forward in our human evolution, by joining me and my dear friends Gregg Braden and Lynne McTaggart, as we discuss the latest scientific research, suggesting that our human abilities are far greater than we ever thought possible.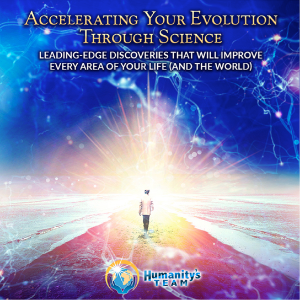 Accelerating Your Evolution Through Science
Learn to master simple, science-based techniques that will allow you to access advanced human capacities, with my brilliant scientist friends, Gregg Braden, Deborah Rozman and Howard Martin.
---
Bruce Recommends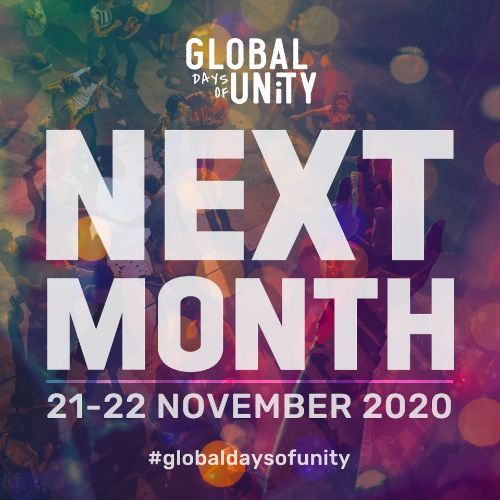 Global Days of Unity (GDU) is an invitation to BE together and to fully share our heart vibrations with the world! Let us ALL come together November 21-22 (and on the 3rd weekend of every month), to infuse the collective field with Love and Light, and stay rooted in the Truth of Unity. This month we will explore the paradox of Practice and Presence, and share insights, inquiry, and wisdom, which can help guide us to be fully present; and manifest a joyful, abundant, and meaningful life.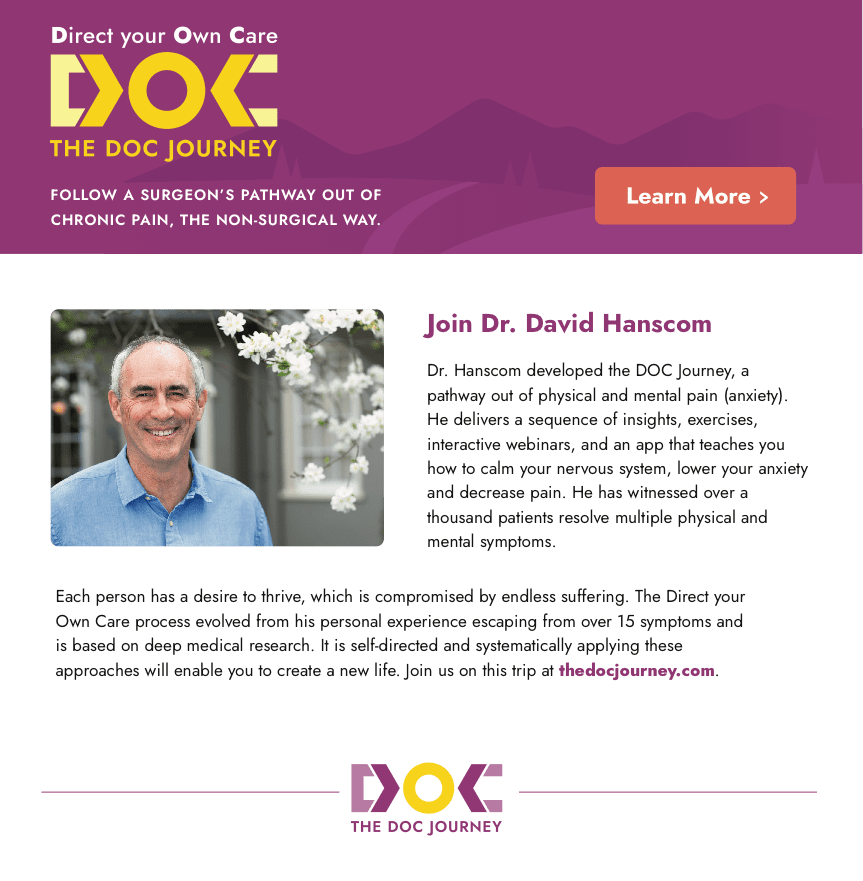 Whether it is your chronic pain or life stresses, Direct your Own Care (D.O.C) Journey is there for you. Join Dr. David Hascom, along with many others, in beginning your healing at The Doc Journey.
---
Become a Member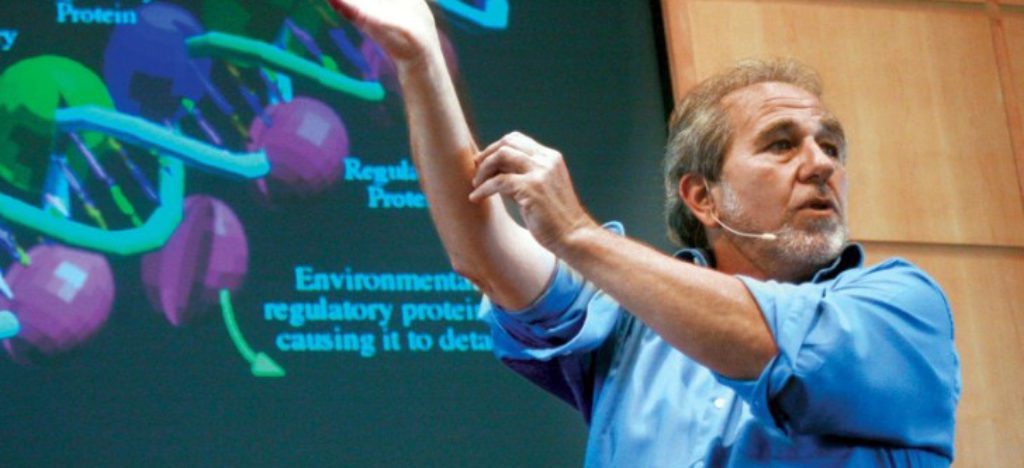 Join today for the next Membership Call, happening Saturday December 9th at 9 am PDT (Special Guest Anita Moorjani) and get exclusive access to the audio and video resources in the Bruce Lipton Archive – featuring over 30 years of cutting-edge research and teaching. Plus, when you join you'll have the chance to ask your questions and hear Bruce LIVE on our Monthly Member Calls.
Because our Members are entitled to unique information directly from Bruce as well as the information to create heaven on earth, your library membership will become…well priceless…at only $7/month.