Hello Dear Friends, Cultural Creatives and Seekers Everywhere,
November in the States is marked by a traditional Thanksgiving celebration. This is a time to honor a historic connection between the Native Americans and the onslaught of original settlers arriving from the Old World. Unbeknownst to the natives at the time was that they were experiencing an evolutionary upheaval, one that was about to completely change their lives and their worldview.
I have been around for many, many years…OK, 75 of them to be exact, and yet I have found the last few years to be the weirdest, and absurdest, of all. Fortunately, I am not distressed because the observed "strangeness" is simply a sign of a current impending evolutionary upheaval. We are on the threshold of manifesting a new global civilization. People from all over the planet are dismantling an old worldview and coming together to create a world in which we will all be able to thrive into the future.
Personally, my hopes are truly buoyed by the fact that you are receiving this newsletter. From humble beginnings, our "Biology of Belief" community has now grown to include hundreds of thousands of citizens from around the Earth! Collectively, we will forge a new, sustainable civilization honoring all people, animals and plants that comprise the Garden from which we all evolved.
For this month's Newsletter, Alex (our fabulous video shaman) has compiled a retrospective montage of video messages offered over the last year … stories and insights that may help us all successfully weather these troubling times as a new world is unfolding.
More importantly, I am so very happy to acknowledge that the staff here at Mountain of Love Productions are in the final stages of preparing a radically new website. The new version emphasizes the importance of all of you as "community" members seeking to experience Heaven-on-Earth. I am truly excited by the development of a new page on the site that will allow all members of this emerging community to connect with one another, to share personal visions, ideas, and experiences. This page will instill a collective effort to support and energize the movement towards the evolution of a new, sustainable superorganism, Humanity.
Thank YOU! I am filled with the greatest gratitude and appreciation for your presence in this community, for together, we will thrive.
With Love and Light,
Bruce
---
Upcoming Events
FMBR Presents Steve Bhaerman, Foster Gamble, and Bruce H. Lipton, PhD
TODAY, November 22, 2019, 7-9:30 PM
Saratoga, California
Event Details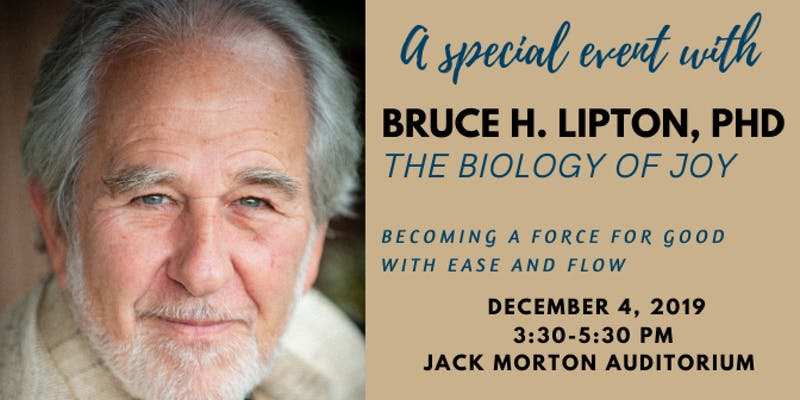 The Biology of Joy: Becoming a Force for Good with Ease and Flow
December 4, 2019
Washington, D.C.
Event Details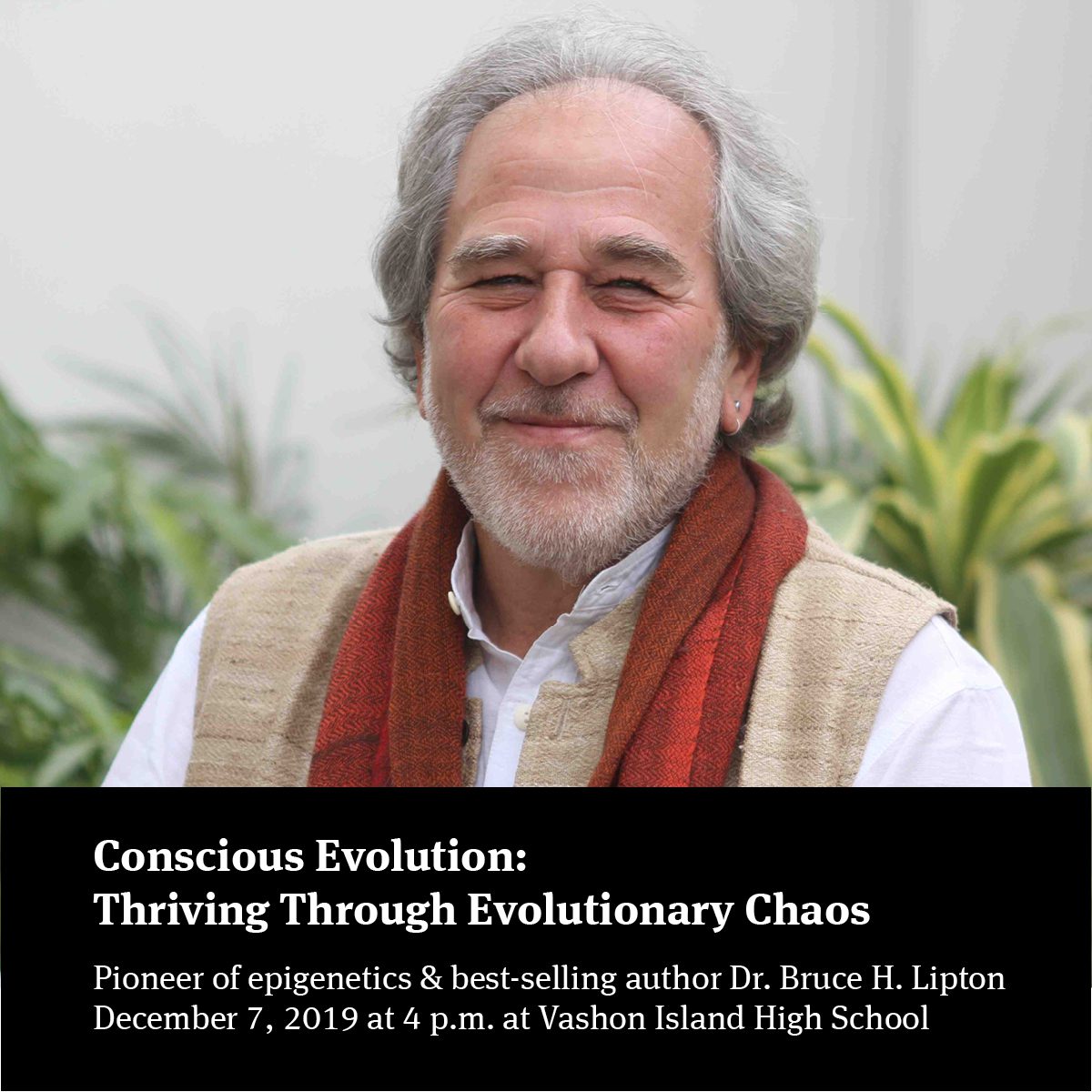 Conscious Evolution: Thriving Through Evolutionary Chaos
December 7, 2019
Vashon Island, Washington
Event Details
---
2020 Events

Woodford Folk Festival
January 1, 2020
Australia
Event Details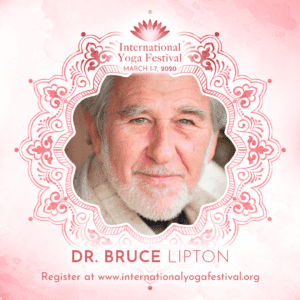 International Yoga Festival
March 1 – 7, 2020
Rishikesh, India
Event Details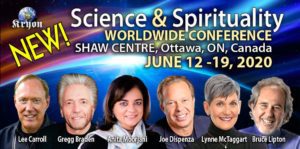 Science & Spirituality
June 12-19, 2020
Ottowa, Ontario
Event Details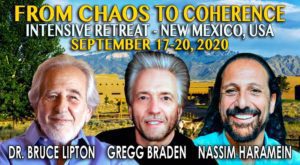 From Chaos to Coherence: The Power to Thrive in Life's Extremes
September 17-20, 2020
Santa Ana Pueblo, New Mexico
Event Details
Consciousness & Healing Intensive Retreat
October 1-5, 2020
Maui, Hawaii
Event Details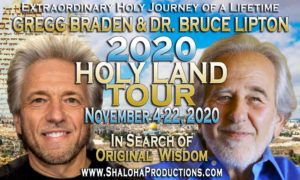 Holy Land Tour with Gregg Braden and Dr. Bruce Lipton
Nov 4 – 22, 2020
Israel
Event Details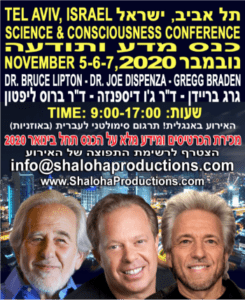 Science & Consciousness Conference with Dr. Bruce Lipton, Dr. Joe Dispenza, and Gregg Braden
November 5-7, 2020
Tel Aviv, Israel
Event Details
---
Bruce's Spotlight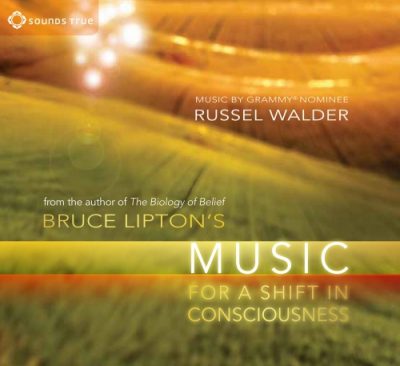 Years of lecturing around this beautiful planet have provided me an opportunity to encounter wonderful Cultural Creatives that are helping to bring harmony into the world. Each month, I want to honor cultural creatives by sharing with you the gifts they have shared with me.
This month, I'd like to spotlight a beautiful composition by Grammy®-nominated composer and master oboist, Russel Walder. I met Russell many years ago in New Zealand and we became fast friends. We inspired one another to create a one-of-a-kind album meant to support change at the deepest subconscious levels.
Chronic stress derived from today's high-pressure lifestyle is linked to almost every major illness people acquire. I believe Russel's soundtrack can induce an inner journey of transformation that can restore health, enhance creativity, and reignite your passion for life.
Composed to facilitate a shift in brain activity from the dominant, highly focused, and excitable beta-wave state to the more relaxed, flowing, and calming alpha state, this richly textured and mesmerizing recording was mixed and mastered using the latest technology at director Peter Jackson's studio Park Road Post. Features bassist Tony Levin and vocalist Gingger Shankar.
Learn more about the album, or attend a performance on November 30th with the New Zealand Symphony Orchestra. "Oboist Russel Walder joins the NZSO to perform three of his own works specially arranged for oboe and orchestra by John Psathas. These pieces are inspired by the concepts of meditation and self-awakening and audiences can expect a mesmerising, otherworldly live performance."
---
Featuring Bruce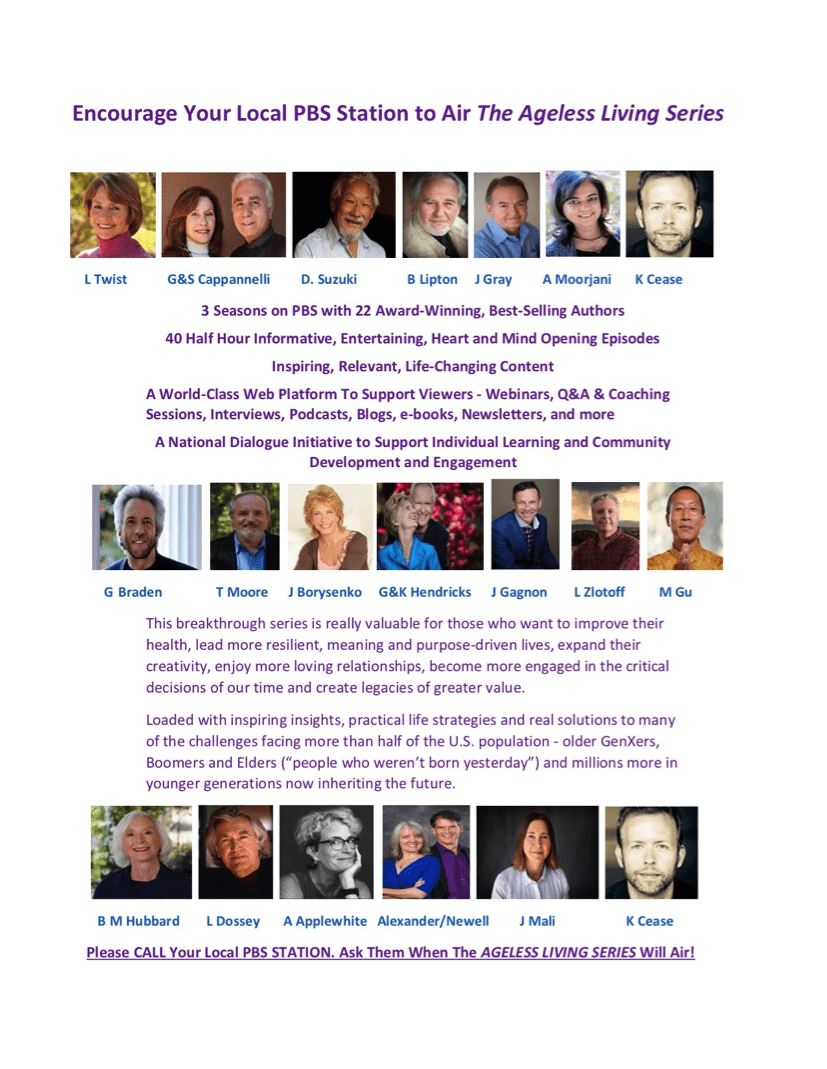 ---
Become a Member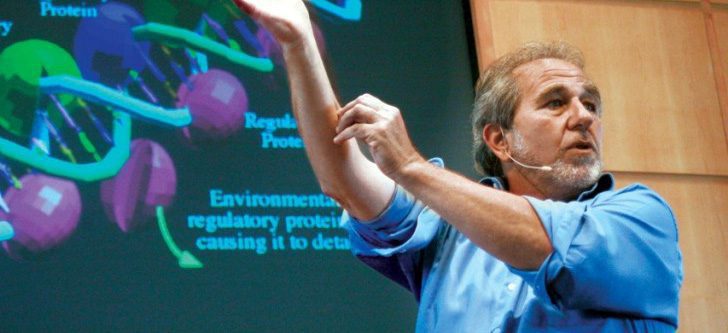 Join today for the next Membership Call, happening Saturday, November 23, 9am PDT and get exclusive access to the audio and video resources in the Bruce Lipton Archive – featuring over 30 years of cutting-edge research and teaching. Plus, when you join you'll have the chance to ask your questions and hear Bruce LIVE on our Monthly Member Calls.
Because our Members are entitled to unique information directly from Bruce as well as the information to create heaven on earth, your library membership will become…well priceless… JOIN FOR UNLIMITED ACCESS