Hello Dear Friends, Cultural Creatives & Seekers Everywhere,
Humans evolved from within a "Garden," a community that expresses the height of species cooperation. However, Judeo-Christian philosophy based on the message provided in the Biblical story of Genesis, led people to believe that humans had dominion over Nature. This vision was further emphasized in the era of Modern Science, when Francis Bacon penned that the mission of science was to "dominate and control" Nature.
Well, how's that working out? Clearly, the world is now in a major state of chaos. Human behavior has precipitated the planet's 6th Mass Extinction Event, and now civilization is facing an imminent extinction.
I believe the primary reason for our current predicament is that civilization's behavior is shaped by four fundamental scientific principles that are now found to be flawed or even outright wrong.
(1) The Newtonian focus on the material world as a separate entity from the energy realm has left consciousness and spirit out of our worldview … a belief that has been undermined by quantum physics.
(2) The science of conventional genetics has led us to believe that our lives are "preprogrammed" by the genes we inherited at conception, we are victims of our heredity … the new science of epigenetics now reveals that consciousness controls gene expression, so in fact, we are masters of our genome.
(3) Darwinian theory emphasizes that random genetic mutations initiate evolution, suggesting there is no reason for our being here … in contrast, new science emphasizes that mutations are not random, but are adaptive in nature. We are here as complements of Nature, not masters.
(4) Darwinian theory emphasizes that evolution is driven by a competition for fitness in the struggle for life, in other words, life is a rat-race with violent competition … new science recognizes that "cooperation" is the drive force of evolution, to survive we must return to our aboriginal roots and recognize that we are here to cooperate as Nature's gardeners.
The four failed scientific assumptions have brought us to the threshold of extinction. To survive we must radically change cultural behavior to conform to the current vision of science, a perspective that recognizes we are spiritual (energy) beings inhabiting a virtual reality suit (body) that enables us to be creators and experience sensations such as sunsets, music concerts, fabulous foods and of course, LOVE.
With the "new" science we are empowered to manifest Heaven on Earth… a far better, healthier, and happier mission statement than dominating and controlling Nature. To thrive into the future, we must recognize our creative empowerment and when necessary, reprogram limiting and disempowering behaviors acquired in the first seven years of life.
The glass is half-full … the disruption resulting from the current COVID crisis is opening the door for an opportunity to reinvent civilization. Activities such as the "Me Too," "Black Lives Matter," "New Green Revolution," and others like them, bring to Light the historical flaws that we must correct in order to evolve into a better, more inclusive, and healthier society.
The glue that will hold us altogether in the future is LOVE: love of self, love of others, and love of Nature. It is time to take back your power!
Please checkout this month's video by Alex! It is an empowering and informative video on the four assumptions shaping the fate of human civilization.
Wishing YOU health, happiness, and harmony,
Bruce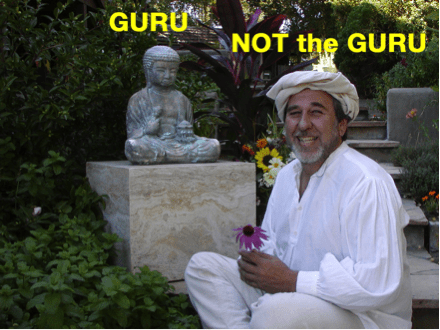 Not the GURU …
I am NOT a GURU, nor do I wish to be one!
I like providing a view of the "new" science and how it offers an opportunity to experience self-empowerment in creating your life.
Okay, I do have suggestions on navigating life in today's world of chaos. However, my wish is that readers consider the data and then respond as they see fit.
Remember, it's called The Biology of Belief. Regardless of what I offer, please, please listen to your heart and follow through with behaviors that support your vision.
---
Upcoming Events
At this time we are planning for these events to occur and will notify you if there's a change in schedule.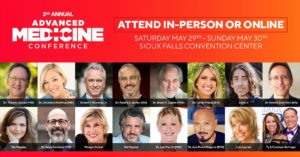 The Advanced Medicine Conference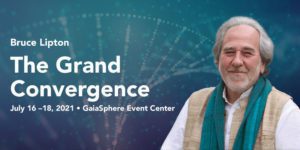 The Grand Convergence: The New Science of the Body-Mind-Spirit Trinity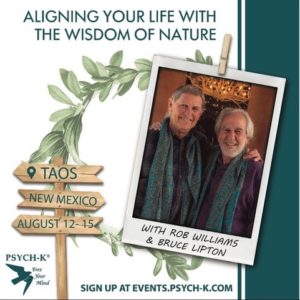 Aligning Your Life With the Wisdom of Nature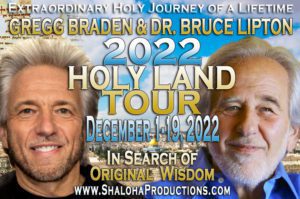 Holy Land Tour with Gregg Braden and Dr. Bruce Lipton
---
Bruce's Spotlight
Years of lecturing around this beautiful planet have provided me an opportunity to encounter wonderful Cultural Creatives that are helping to bring harmony into the world. Each month, I want to honor cultural creatives by sharing with you the gifts they have shared with me.
Last fall, a family member shared this powerful poem with me, "I Love America." I've since learned about the artist, Alfred Howard, and his exciting collaborative musical project.
In Alfred's words: "I've been writing music for 21 years. I had been up and down on the rollercoaster of creativity and accepted that my relationship with music may have been fading. Of all things to resuscitate my creativity, it was a pandemic sweeping across the land. A month of being holed up at home forced me to put pen to paper with a sense of urgency and figure out how to collaborate from a safe distance. Out of this darkness came a light in the form of songs and collaboration."
Listen to Alfred's musical collaborations and support his project and check out Alfred's impactful poem.
---
Featuring Bruce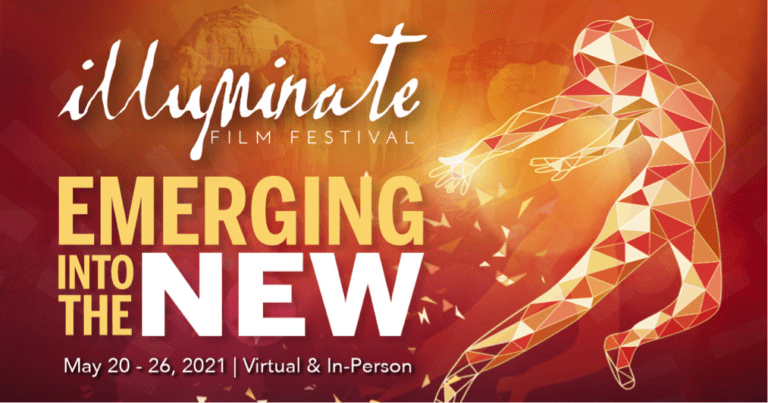 ILLUMINATE Film Festival is back bigger and bolder – and the whole world is invited in 2021! Join in person May 20-26 in gorgeous Sedona, Arizona, or login online from anywhere in the world for a virtual (re)treat. ILLUMINATE is not just movies! Deepen your sacred journey with the all-new nine-day LIFE-QUEST Guided Festival Experience designed to guide your path into the NEW. Then soak up the enlightened wisdom of Festival guests Marianne Williamson, Gregg Braden, Ken Wilber, Marci Shimoff, Bob Proctor, Lisa Nichols, and Bruce Lipton, who will join live online.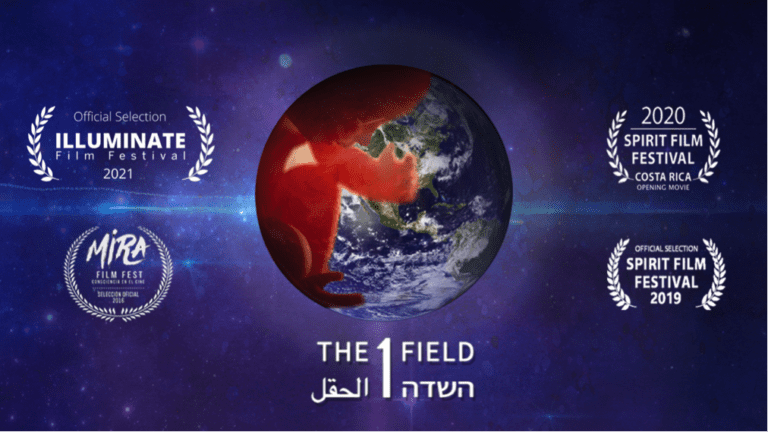 The 1 Field Film: Live Virtual Q&A and Humanitarian Award Presentation at the Illuminate Film Festival on Wednesday, May 26, Noon PDT with Tsipi Raz, director, Gregg Braden, Bruce Lipton, and Lynne McTaggart.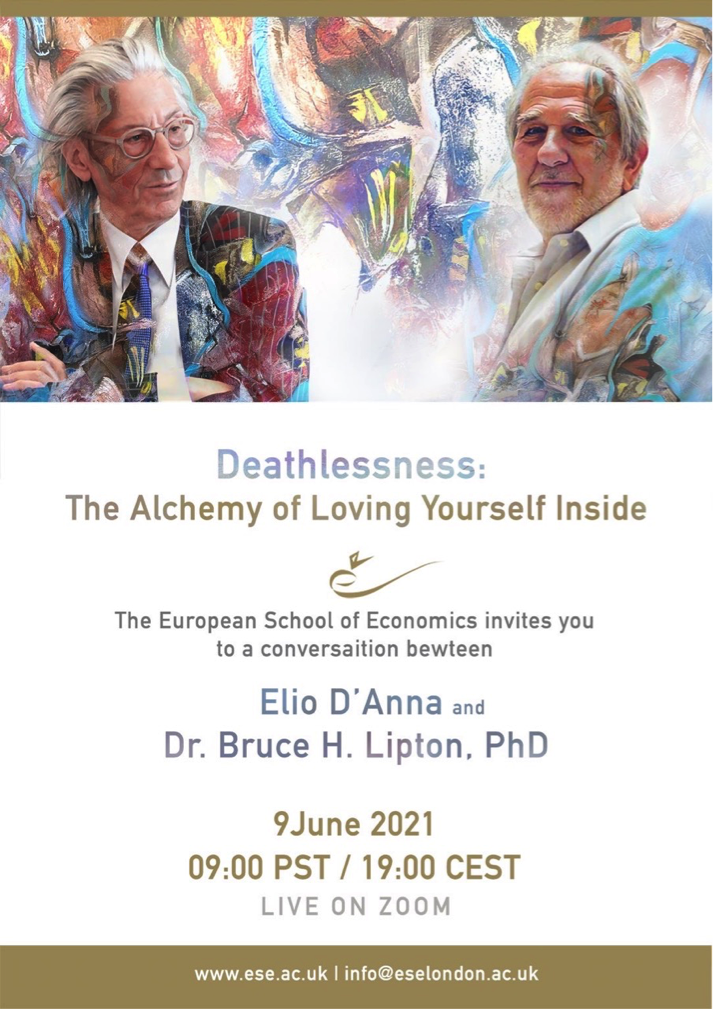 A Conversation with Elio D'Anna and Bruce H. Lipton, Ph.D ~ Listen in to this exclusive Live Conversation with Elio D'Anna, Founder and President of the European School of Economics, and Bruce H. Lipton, PhD, bestselling author of 'The Biology of Belief' with the theme: "Deathlessness: The Alchemy of Loving Yourself Inside." Register for FREE here.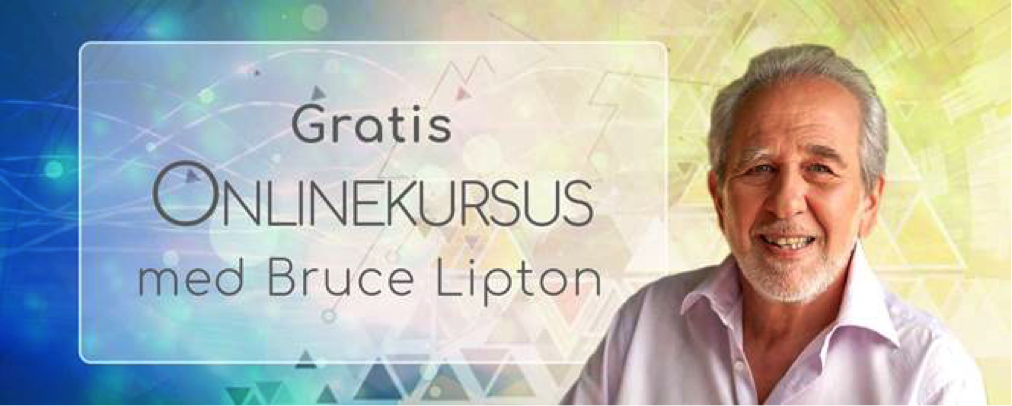 Free online course with Bruce (in Danish) for our Scandinavian friends! Now you can enjoy Bruces "Biology of Belief" (Unleashing the Power of Consciousness, Matter & Miracles) course with Danish subtitles and workbook.
---
Bruce Recommends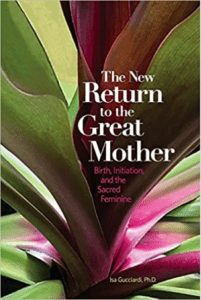 In The New Return to the Great Mother: Birth, Initiation, and the Sacred Feminine by Isa Gucciardi, Ph.D., the reader is invited to rediscover the transformative feminine power at the heart of childbirth. Mothers, their partners, and birth professionals will learn how to tap into this ancient wellspring of power to create a birthing experience that is deeply intuitive and empowering. Offering a fresh perspective on birthing as a sacred initiatory process, The New Return to the Great Mother confirms the healing implications of this viewpoint with inspiring true stories, and offers up helpful tools and exercises for connecting with the wisdom and power of the Great Mother.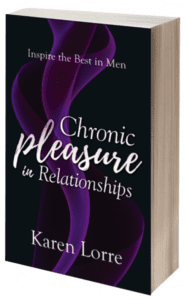 Our friend, Karen Lorre, has written her third bestselling book, Chronic Pleasure in Relationships, Inspire the Best in Men. This book will help you go from wondering why your man is no longer the man you fell in love with, to telling all your friends, "OMG…he's now better than the man I always wanted him to be! If you are interested in reading it, then Karen feels happy to share it with you for FREE here.
---
New Streaming Videos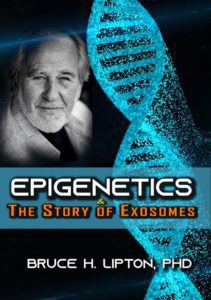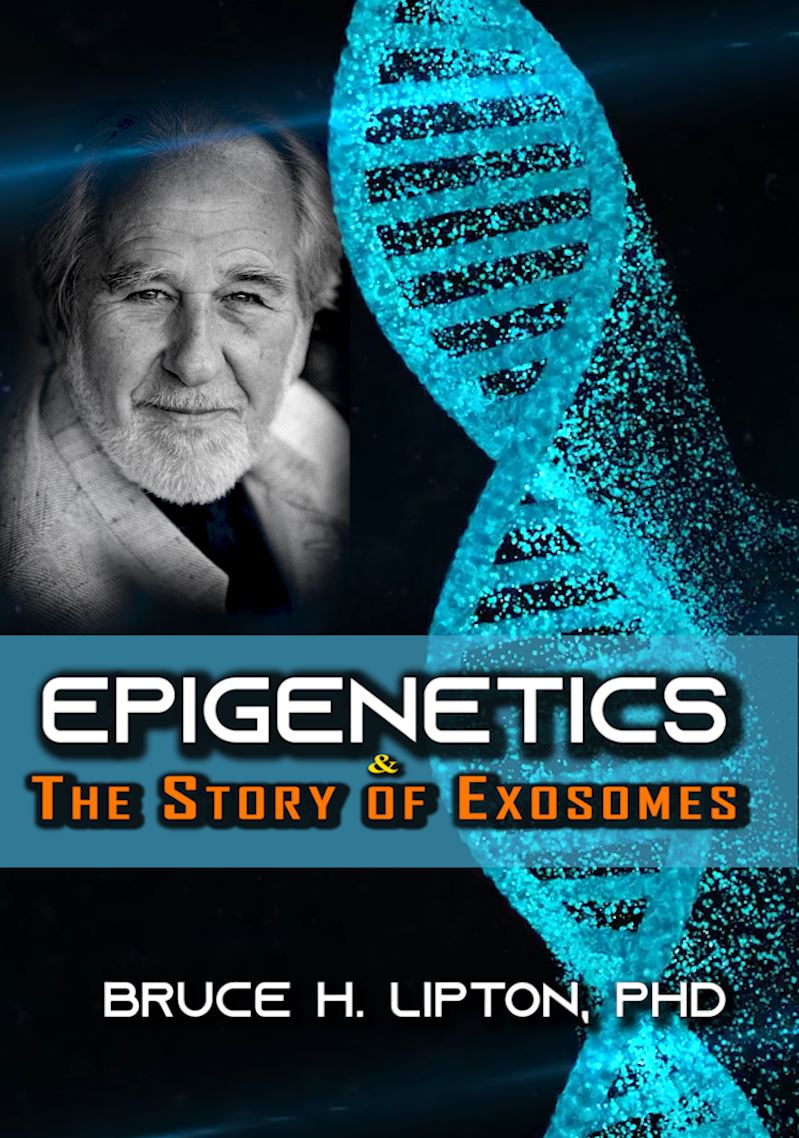 Epigenetics and the Story of Exosomes: The Information Highway And Bridging Body & Mind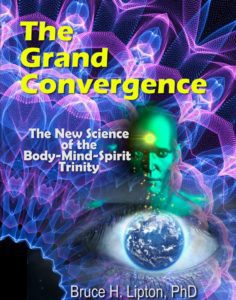 The Grand Convergence: The New Science of the Body-Mind-Spirit Trinity
---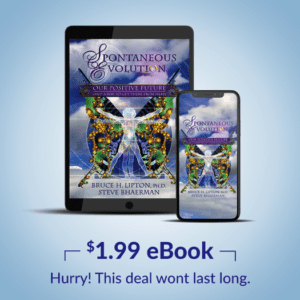 Amazon EBook Sale
Spontaneous Evolution
---
Check out our Website
We are so very happy to share the next evolution of our website at BruceLipton.com! It is our pleasure to present a new site with improved navigation and a cleaner design, providing easier access to Bruce Lipton's teachings, interviews, free resources, and more.
Please take a look around the new site to find all of the archived monthly newsletters; hundreds of hours of educational (and entertaining) videos and interviews; access to free resources organized by category; a new and improved contact page; and a directory of complementary healing modalities.
We also have an exciting new feature for our membership (learn more here).
---
Free Shipping Offer

For a limited time, we are offering FREE SHIPPING on Domestic Orders over $25 and International Orders over $100! Enjoy our STORE.
The shipping fee will be deducted automatically if your order meets the criteria. $25 for domestic/$100 international. Free shipping applies only to physical products. Membership and streaming products do not qualify.
---
Become a Member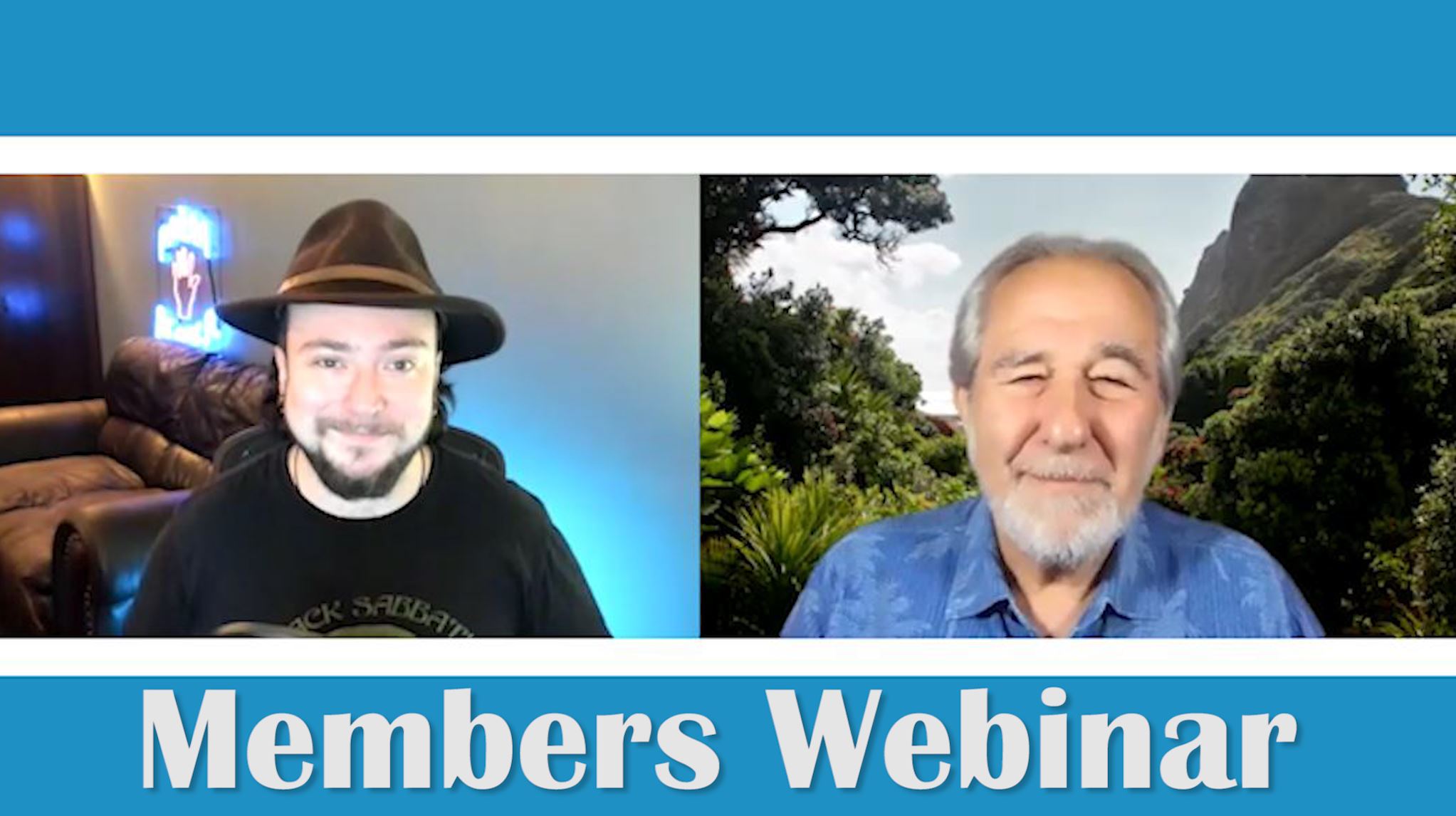 Join today for the next Membership Call, happening Saturday June 19th at 9:00am PDT and get exclusive access to the audio and video resources in the Bruce Lipton Archive – featuring over 30 years of cutting-edge research and teaching. Plus, when you join you'll have the chance to ask your questions and hear Bruce LIVE on our Monthly Member Webinars. Learn more about Membership details.