Hello Dear Friends, Cultural Creatives and Seekers Everywhere,
A comedian, whose name I regretfully can't remember, offered the following profound one-liner, "The older I get, the smarter my father becomes." Interestingly, as science advances it begins to resemble ancient wisdom. Long ago, in the Age of Judean-Christianity, the Church was the provider of civilization's "truth." Their story recognized the influence of an invisible "spiritual" realm in shaping the creation and behavior of the mundane physical or material realm. In the early 1600's, the famous philosopher, mathematician and scientist, Réne Descarte defined the duality that exists between mind and body as separate "elements."
At this time, the Church's control of civilization was predicated on the belief in its claim that the Church represented infallible knowledge, that is, "absolute truth." This created a great schism between the evolving field of science and the power of the Church. If any claim of the infallibility of the Church was found to be true, the whole religious order would totally collapse. Consequently, any individual, and especially a scientist, that offered an opinion or belief that challenged Biblical dogma would be accused of being a heretic and face some severe penalties, including torture, drowning or being burned at the stake.


Illustrating the science of the Mind-Body Duality over the ages.
Needless to say, this response by the ruling Church profoundly thwarted the advance of Science. Isaac Newton's science had an inherent problem: Newtonian physics separated the invisible realm from the material realm in describing the movements of the "heavenly spheres" (planets). For Science revealed that planetary orbital motions were based ONLY on their physical characters and not on the role of an invisible Divine power. Point: Science could understand the mechanisms of the Universe without invoking God or invisible forces (i.e., spirit). This research profoundly challenged the truth of the infallible Church.
To appease the angst of the Church, Newton offered that science would restrict its observations to the physical body and not tread on the invisible mind, leaving the realm of spirit and God as matters of the Church. This is the division that separated the realm of physics from the realm of metaphysics.
HOWEVER: As physical science got older, its "father," metaphysics, has been recognized (in hindsight) to be quite smart.
It was with the emergence of Quantum Physics in 1925 that Science revised its view of the nature of the Universe. Rather than being comprised of a duality, a physical realm and a material realm, quantum physics revealed the Universe to be a singularity, the Universe is made out of one thing … energy. The material, physical realm is an illusion, and as Einstein wrote, "Reality is merely an illusion, albeit a very persistent one."
Einstein's further contribution regarding the misperceived duality of matter and energy is summed up as follows: "The field is the sole governing agency of the particle." "Field" is defined as the invisible energy realm, while "particle" represents what we perceive as matter. Replacing Einstein's reference to field and particle with the terms of energy and matter, the quote now reads as "The energy is the sole governing agency of matter." In this regard, the metaphysical term "spirit" and the physical term "field" share the same definition, both are: "Invisible moving forces that influence the physical realm." Both entities are the same thing! You say "to-may-to" and I say "to-mah-to!"
Today, quantum physics is recognized as the most valid and truthful of all the sciences. A primary assertion of this physics is "consciousness creates our reality." It is now time for the public to own this insight, for it reveals that we ARE creators of our life experiences. Consciousness is the energy field that shapes our physical reality. Each of us endowed with a unique energy field, our personal consciousness, that is downloaded into our bodies via a complex set of cell membrane "self-receptors."
Simply, we are energy fields (or … spirits) shaping our physical expression. Through controlling our consciousness, our physical lives have the opportunity of living a Heaven-on-Earth existence. Today's world is in a state of evolution, which in turn is calling upon each of us to evolve. To do so, we must own our creative empowerment and download our loving visions as programs into the subconscious mind that controls 95% of our life experience.
Collectively, we can all consciously bring Heaven-on-Earth into existence. Happy Visioning!
With Love & Light,
Bruce
---
My Facebook Hack
After a long three week process and the assistance of colleagues, friends, and Facebook, I have regained access back to my facebook account located at facebook.com/BruceHLiptonPhD/
I want to apologize for any inconvenience, inappropriate content and messages you may have received. Thank you for your alerts and patience through this process.
Sending you love, light and laughter!
---
Upcoming Events

Engaging the Science of Vitalism in Practice and Life: Embodying the Biology of Belief
June 1, 2019 to June 2, 2019
Life Chiropractic College West Hayward, CA
Event Details

Epigenetics and the Story of Exosomes: The Information Highway Bridging Mind and Body
June 13, 2019
The Commonwealth Club, San Francisco, CA
Event Details

I Don't End Here: Biofield Science and Healing
July 18, 2019
IONS Conference, Santa Clara, California
Event Details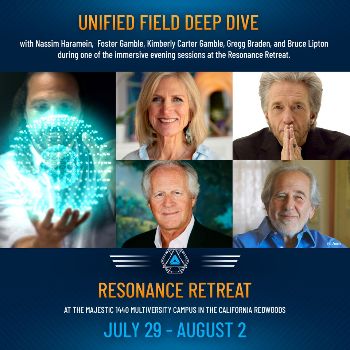 Resonance Retreat at 1440 Multiversity
July 29 – August 2, 2019
Scotts Valley, California
Event Details
Please note that Bruce will be joining remotely on July 30 and will not be physically present at this event.

Aligning your life with the wisdom of Nature
Thu, Aug 8, 2019 to Sun, Aug 11, 2019
El Monte Sagrado Hotel, Taos, NM
Event Details

The Biology of Personal Empowerment: Thriving in a World of Change
Aug 20, 2019
Unity North Atlanta, Marietta, GA
Event Details

Life Strategies
Sat, Sep 7, 2019 to Sun, Sep 8, 2019
Rome Marriott Park Hotel, Rome, Italy
Event Details

Conscious Evolution
Sep 21, 2019 to Sep 22, 2019
Zagreb Croatia
Event Details

The Turning Point: Thriving Through Evolutionary Chaos
September 27, 2019
Copenhagen Denmark
Event Details

Find Your Flow
September 28, 2019 to September 29, 2019
Basel Switzerland
Event Details

Celebrate Your Life – Sedona Retreat
October 31 – November 4, 2019
Sedona, Arizona
Event Details

Scientists, Mystics, and Sages
November 7, 2019 to November 11, 2019
Hyatt Regency Tamaya Resort & Spa, Pueblo, New Mexico
Event Details


e-Co Leadership Coaching Certificate Program at George Washington University
December 5-7, 2019
George Washington University, Washington, D.C.
Event Details
Also coming up in 2019 (more information coming soon!)
August 24 – 25: Orlando, FL – International Maxwell Certification
November 22: Palo Alto, CA – Unity Church
2020 Events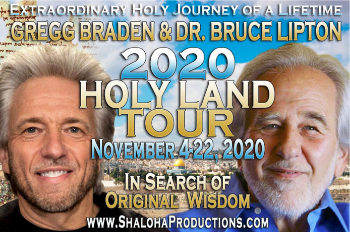 Holy Land Tour with Gregg Braden and Dr. Bruce Lipton
Nov 4 – 22, 2020
Israel
Event Details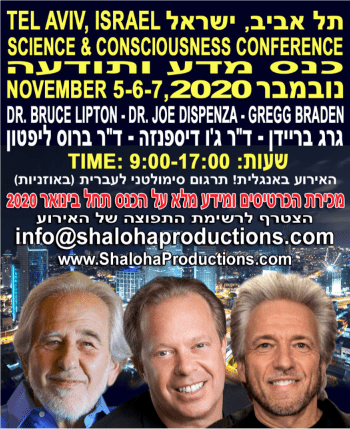 Science & Consciousness Conference with Dr. Bruce Lipton, Dr. Joe Dispenza, and Gregg Braden
November 5-7, 2020
Tel Aviv, Israel
Event Details
Bruce's Spotlight on Music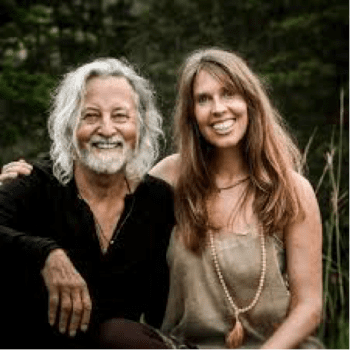 Years of lecturing around this beautiful planet have provided me an opportunity to encounter wonderful Cultural Creatives that are helping to bring harmony into the world. Each month, I want to honor cultural creatives by sharing with you the gifts they have shared with me.
This month I'd like to spotlight a duo, and dear friends of mine: Deva Premal & Miten. You may already know them well, as they have been singing and performing together for 30 years. Margaret and I were very blessed to see them in concert this month as they performed with the talented Manose!
Deva Premal and Miten are "modern nomads on a mission to share with humanity the medicine of mantra." Their music and impeccable performances inspire harmony, peace, contemplation and connection. Please treat yourself to the sounds of their beautiful heart songs.
Also, watch the Facebook Live conversation with Deva, Miten and myself, recorded before their Mother's Day Show in Santa Cruz two weeks ago!
---
Featuring Bruce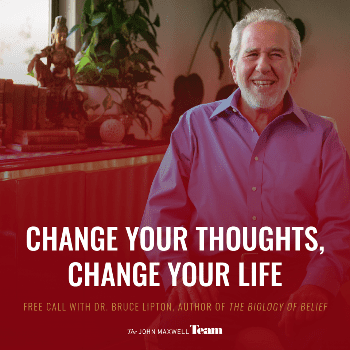 June 4, 2019 at 1 pm PST / 4 pm EST: Join Bruce on a free LIVE call with Paul Martinelli from the John Maxwell Team to learn how the energy of your thoughts can change the biology of your cells!
---
Become a Member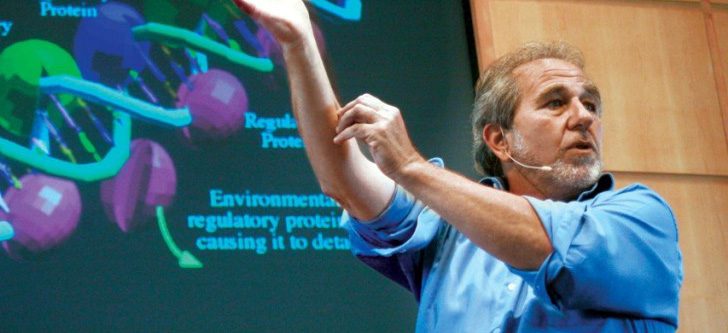 Join today for the next Membership Call, June 22, 9 am PDT and get exclusive access to the audio and video resources in the Bruce Lipton Archive – featuring over 30 years of cutting-edge research and teaching. Plus, when you join you'll have the chance to ask your questions and hear Bruce LIVE on our Monthly Member Calls.
Because our Members are entitled to unique information directly from Bruce as well as the information to create heaven on earth, your library membership will become…well priceless….