Dear Friends, Cultural Creatives and Seekers Everywhere,
Unifying Political Polarities … Really!
Planet Earth is experiencing an evolutionary upheaval whose outcome is predicated on civilization's ability to divest from the notion of opposing polarities and create a unified global community based on harmony. Humanity is currently experiencing an evolution parallel to the one physicists experienced in 1925 as they transitioned from a Newtonian universe comprised of the dual realms of matter and energy to the singularity of an energy-based quantum universe. Recently, Professor of Social Psychology John Bargh and colleagues' research at Yale have provided a most important contribution in facilitating humanity's evolution.
This is the background story to Bargh's revolutionary research: The divisive and corrosive polarity between liberals and conservatives was first seeded in childhood. It occurred at the time wherein the fate of every human being is profoundly shaken by their first experience of … death. The death of a cat, the family dog, a parakeet or even a goldfish, brings into consciousness an awareness of mortality.
The realization that life has an ending and that we are mortals is usually acquired before age six, when a child's brain is primarily operating in theta EEG, a state of hypnosis. When first downloaded into the subconscious mind, our fear of death is focused on the loss of our parents, seeding the anxiety of, "Who will take care of me if my parents die?"
The appearance of self-consciousness, associated with alpha EEG brain activity, is first engaged around age six to seven, a time when the awareness of mortality has a far greater impact on our lives. This is when we first recognize that we too will also die. The fear of death has a profound influence on the course of our lives because it engages the Biological Imperative, a repertoire of pre-programmed subconscious behavioral mechanisms designed to ensure survival. Unconsciously, the Imperative directs our behavior to seek air, water, food, and safety, among other necessities to sustain the body's survival. In addition to personal survival, the Imperative is responsible for the drive to procreate, a behavior necessary to sustain the survival of the species.
The amygdala, deep within the brain, controls the behavioral response to stimuli or events that produce strong emotions. Fear, an especially powerful emotion, automatically engages the Imperative's life-sustaining survival programs. Protecting ourselves and keeping our loved ones safe from harm is possibly the strongest human motivation in the face of fear. The fear of death keeps the subconscious mind "on guard" 24/7 in sensing and responding to anything perceived as a life threat.
There are basically two polarized pathways one may follow in responding to perceived threats to survival: a) Engage a positive belief system that will enable individuals to overcome, manage, or adapt, to the stressors, or b) Engage a protection response by walling-off, defending against, the perceived stressor. The behavioral pathway an individual will choose is based upon their developmental experiences. If childhood is filled with self-confidence enhancing programs and a belief in an immortal soul's existence, that individual will likely respond to threatening stressors by engaging in social behaviors that support the survival and welfare of the community (i.e., species). In contrast, children who grow up in the shadows of fear and feel they are vulnerable to life's stressors, will adopt defensive or aggressive behaviors to protect their personal survival.
The amazing research by Bargh and colleagues reveal that the polar antagonism between liberals and conservatives is primarily driven by one's response to perceived threats to survival. Liberals generally respond by encouraging social programs to enhance the survival of the community, while conservatives are primarily concerned with protective measures to ensure personal survival. In the U.S.A., these polar differences basically define the Democratic Party platform and that of the opposing Republican Party. Democrats generally endorse social programs while Republicans generally seek the security of a more powerful military and police presence.
This is why liberal politicians intuitively portray danger as manageable — recall FDR's famous Great Depression era reassurance of '"nothing to fear but fear itself', echoed decades later in Barack Obama's final State of the Union address. In contrast, President Trump and other Republican politicians are more likely to emphasize the dangers of terrorism and immigration, relying on fear as a motivator to gain votes.
Bargh and colleagues surveyed 300 US residents, 35% identified themselves as Republicans, the remaining 65% self-identified as Democrats. The survey captured their opinions on several contemporary issues including gay rights, abortion, feminism, and immigration. Before responding to the survey, the experimenters engaged participants in an intense imagination exorcist. They were asked to close their eyes and imagine being visited by a genie who granted them a superpower. For half the participants, their superpower was being able to fly, under one's own power. For the other participants, their superpower was to be completely physically safe, invulnerable to any harm.
The responses of those granted the power of flying showed the usual clear differences between Republicans and Democrats — the former endorsed more conservative positions on social issues and were also more resistant to social change in general. In the group that imagined being completely physically safe, the Republicans became significantly more liberal, their positions on social attitudes were much more like the Democratic respondents. In regards to issues of social change, Republican attitudes became indistinguishable from the Democrats. The concept of being "safe" turned conservative voters into liberals!
We have been led to believe that social and political attitudes are based on good reasons and reflect our important values. We must now also recognize how much they can be influenced subconsciously by our most basic, powerful motivations for safety and survival. We must be wary of politicians on both sides of the aisle who already know this knowledge and attempt to manipulate voters and party allegiance by appealing to the powerful emotions of fear and of safety.
An awareness of the social implications of fear and safety, can radically transform the dangerous political polarities and advance the evolution of human civilization. A vision we can thrive with.
With Love and Light,
Bruce
---
Upcoming Live Events:

The Rubicon Conference
Fri.-Sun., May 18-20, Marietta, Georgia
More details

Science and Spirituality Conference
Thurs.-Tues., June 14-19, Vancouver Island, Namiano, BC, Canada
More details


The Biology of Perception, The Psychology of Change
Thurs.-Sun., July 12-15, Taos, New Mexico
More details


Life West Chiropractic College
Sat., July 19, Hayward, CA
More details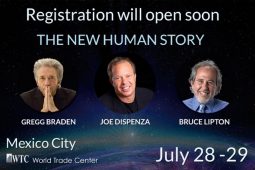 The Three Amigos
Fri.-Sun., July 27-29, Mexico City
More details


The Grand Convergence: The New Science of the Body-Mind-Spirit Trinity
Fri., Aug. 3, 2018 7:00pm to Sun., Aug. 5, 2018 12:00am, Mutiversity, Scotts Valley, CA
More details

29th Santa Fe Conference Integrating Spirituality, Mindfulness and Compassion in Metal Health and Addictions
Mon.-Wed., Aug 6-8, Santa Fe, New Mexico
More details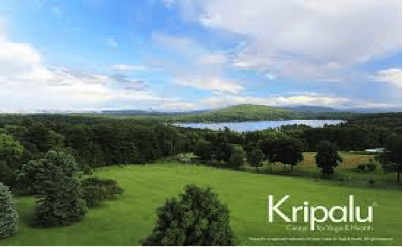 Kripalu Retreat Center
Aug. 17-19, Stockbridge, MA
More details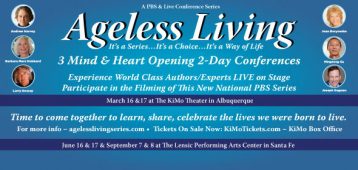 The Ageless Living Series
Fri.-Sat., Sept. 7-8, Santa Fe, New Mexico
More details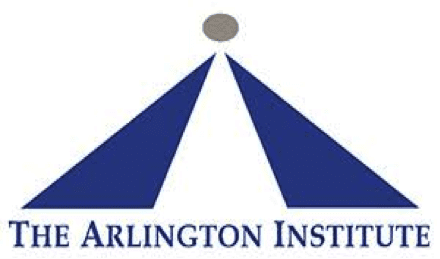 Arlington Institute
Sat., September 15, Arlington, West Virginia
More details

Women's Wellness Conference
Sun., Oct. 7, Irvine, CA
More details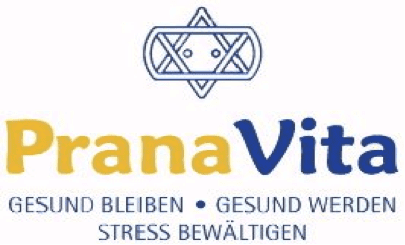 Prana Vita
Oct. 19-20, Salzburg, Austria
More details


TCCHE
Sat., Oct. 27, London, England
More details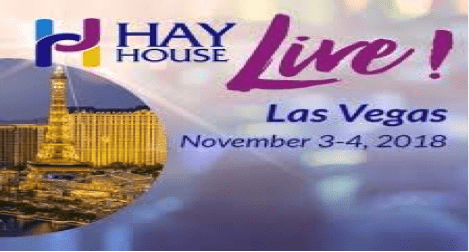 Hay House Las Vegas
Sat.-Sun., Nov. 3-4
More details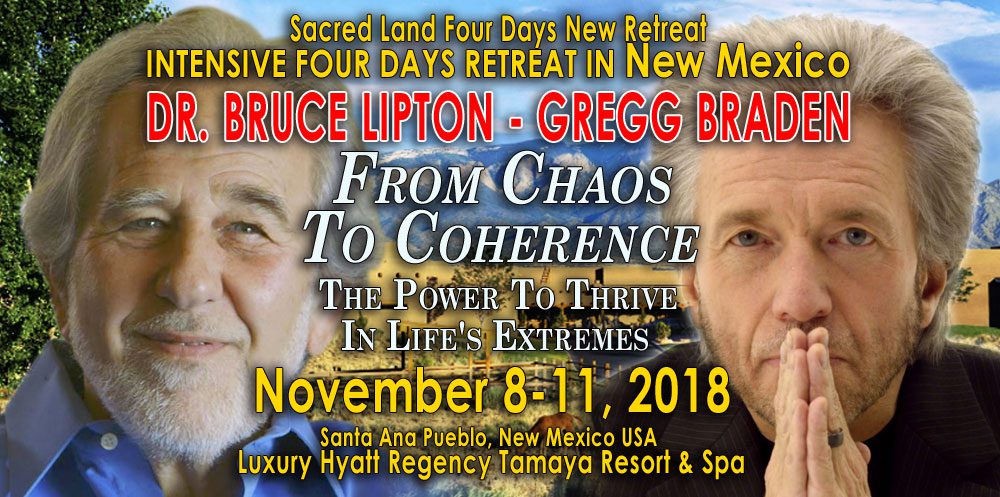 From Chaos to Coherence, The Power to Thrive in Life's Extremes
Thu., Nov. 8, 2018 9:00am to Sun., Nov. 11, 2018 6:00pm
Hyatt Regency Tamaya Resort and Spa Pueblo, NM
More details
---
New Streaming Product Now Available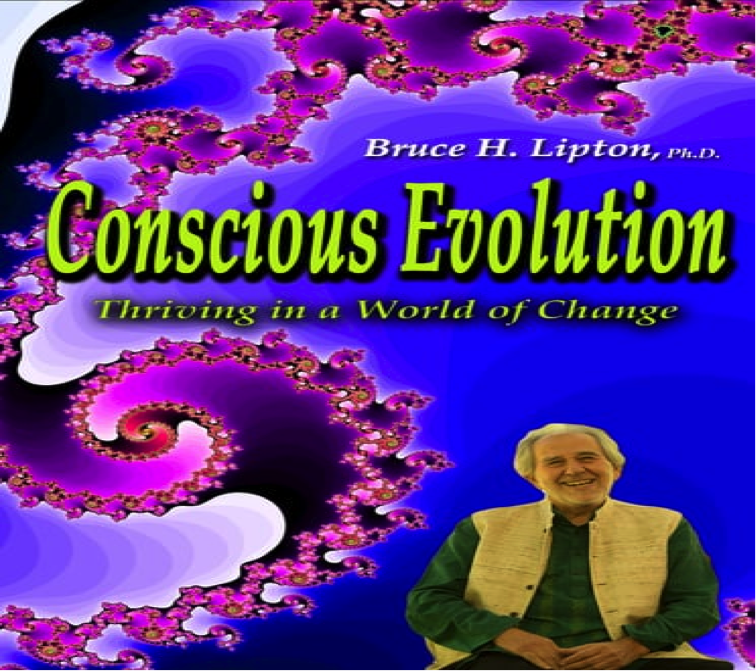 Conscious Evolution: Thriving in a World of Change, filmed at The Agape Spiritual Center in Los Angeles, CA. Watch the Trailer
Bruce Recommends:


Sat., May 5, 2018 8:00 am to Sun., May 20, 2018 6:00 pm
THE JOURNEY BEGINS- Ready to take a brilliant leap forward to a better life? Get your FREE breakthrough lessons and tools from today's leading health and wellness experts. You can join me on May 11 where I will be speaking on An Introduction to Spontaneous Evolution and The Science of Keeping Love Alive. Sign up here.
I recently did an interview with Steve Bhaerman on Wiki Politiki Radio that really gets to some important points and I'm excited to share with you. Listen here, and if you like what you hear, let me know … and consider supporting Wiki Politiki and Steve's mission to bring all sides together in transformational conversation to bring about what he calls an evolutionary upwising. Enjoy!