Hello Dear Friends, Cultural Creatives & Seekers Everywhere,
The Science of Belief … In a Nutshell
Many people disregard the role of "belief" in shaping our lives as being some sort of "New Age" malarkey, meaningless nonsense. They emphasize the science of epigenetics that clearly states that environment controls genetics, which in turn, determines the character of our lives.
Consider this story: Mutt and Jeff are two twenty-something year-old friends, who grew up together in side-by-side houses. Walking down a sidewalk, all of a sudden, a harmless garter snake slithers out of the grass and crosses the sidewalk in front of the two friends. Jeff sees the snake and is consciously excited by the beautiful animal that crossed his path. Next to him, Mutt on observing the same snake, goes into a state of fear and releases a burst of stress hormones. Fortunately, Mutt's heart is in good shape, if it had been compromised, the sight of the snake could have even caused him to have a heart attack.
Both Mutt and Jeff are in the exact same environment and see the same stimulus, the snake. However, their responses are radically different. Conventional insights describe epigenetics as the science of how "environment" controls behavior and genetic activity. Based on how the tissue culture environment controlled the behavior of my cultured stem cells in experiments are carried out over 50 years ago, I recognize this to be true. The big question is, "Why did these friends display such significantly different behaviors in the exact same environment?"
The answer is profoundly important, for it emphasizes the power of belief in determining the character of our lives. Firstly, the fate and behavior of a cell living in the "outer" environment, such as an amoeba, is indeed shaped by the nature of that external environment. However, the cells inside your body are not in direct contact with the external environment. Under your skin, the cells in the body are living in a completely different world, one controlled by the body's enclosed growth medium, the blood. Simply, the behavior and genetics of the body's cellular community are controlled by the chemistry of the interior environment, which in turn, is determined by the composition of the blood.
The brain, the "chemist" that controls the composition of the blood, depends on the nervous system to read the body's external environment. The brain then releases into the blood the hormones, neuropeptides, and emotional chemistry that should coordinate the body's behavior and genetics to survive in the ever-changing external world. The relevant point is that the nervous system "interprets" the environmental conditions in its efforts to control blood composition and accommodate the behavior needed to sustain life.
When Jeff first encountered a snake in his backyard as an infant, his mother, a biologist, picked up the snake, handled it and showed Jeff how wonderful it was. In contrast, when the same snake slithered from Jeff's yard into Mutt's neighboring yard, it resulted in a completely different response. Fearful of snakes, Mutt's mother upon seeing the garter snake screamed and grabbed Mutt as she ran inside for safety. From his mother's reaction, Mutt acquired the perception that snakes were life threatening.
Now, let's come back to the current day. When the snake was crossing the sidewalk, Jeff was delighted to see it and his brain released loving and calming chemistry into his blood that shaped his internal environment. In contrast, Mutt's brain infused his body with fear-provoking stress hormones that shifted him from a state of growth into a state of fear which shut down his growth mechanisms and engaged his protection behavior.
So, the behavior and genetics of the cells in each of these two bodies expressed a completely different response to the same external environmental signals. In both friends, epigenetic mechanisms controlling their biology were responding to the body's interior environment. The difference between the two reactions were based on the acquired beliefs each had as a child.
The emphasis on environment controlling genetics as described in epigenetic science is absolutely true. The important conclusion is that the epigenetic "environment" inside the body is distinct and separate from the environment outside the body. Since "belief" controls the chemistry of the internal environment, then it is a truly scientific fact that "belief" controls our epigenetic expression. Change your beliefs and then you are empowered to change your biology.
The Biology of Belief is grounded in real science!
With Love and Light,
Bruce
---
Upcoming Events

At this time we are planning for these events to occur and will notify you if there's a change in schedule.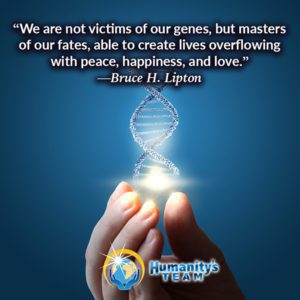 Happening March 20th! I will be speaking on How Did We Get Here and Where Are We Going? The Key to Personal Empowerment and the Future of Human Civilization, at 9am Pacific/12 noon Eastern. Sign up for FREE to watch here.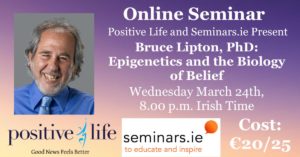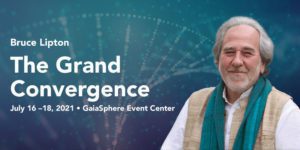 The Grand Convergence: The New Science of the Body-Mind-Spirit Trinity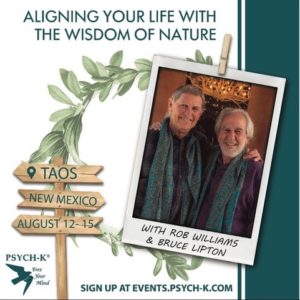 Aligning Your Life With the Wisdom of Nature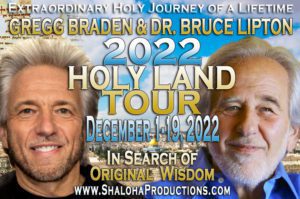 Holy Land Tour with Gregg Braden and Dr. Bruce Lipton
---
Bruce's Spotlight
Years of lecturing around this beautiful planet have provided me an opportunity to encounter wonderful Cultural Creatives that are helping to bring harmony into the world. Each month, I want to honor cultural creatives by sharing with you the gifts they have shared with me.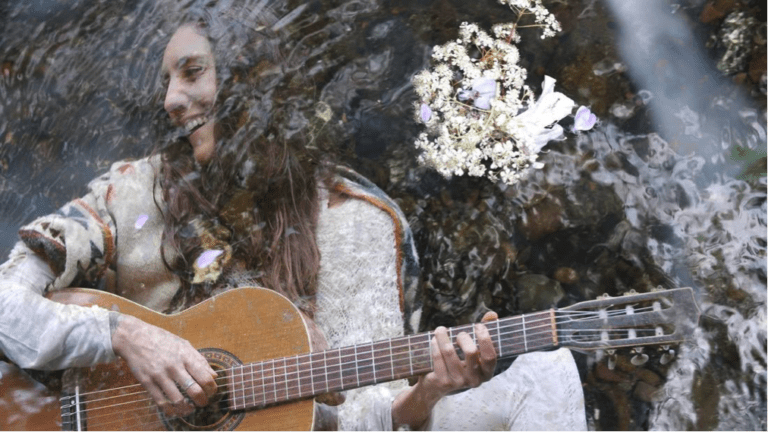 This month, I'd like to introduce you to Aea Luz, a world soul folk singer-songwriter who entered her deep love affair with the power of sound at the tender age of 9. She sings for personal and collective transformation, spreading love through her music and honoring all that is sacred in life. Her soulful original songs, melodic guitar and angelic voice are good medicine to inspire the heart to open wider. Aea lives in the forests of Northern California and is a poet, song carrier and facilitator of healing circles and community leadership.
Please enjoy her beautiful healing music on Bandcamp or Spotify!
---
Featuring Bruce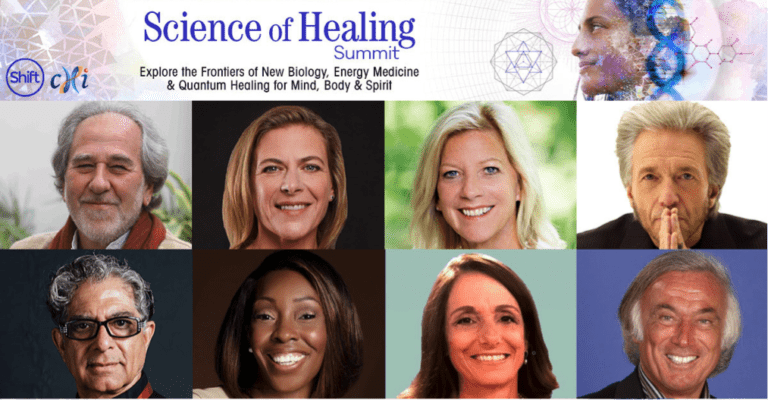 Science of Healing Summit ~ March 15-19, 2021. Find out how to tap into both science and spirituality to accelerate healing and transformation — for you, your family, and your clients. RSVP at no charge.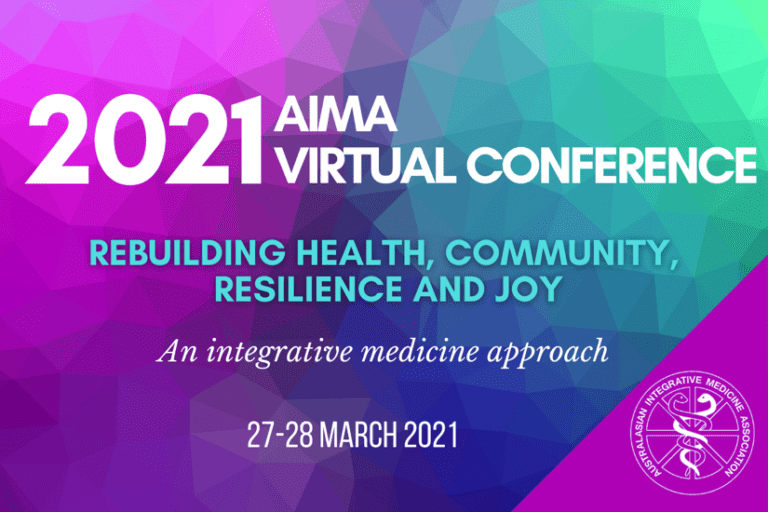 We are delighted to promote the 2021 AIMA Virtual Conference taking place on 27-28 March 2021. This is a must-do event for those interested in integrative medicine. It brings together like-minded doctors and health practitioners with world-class experts and leading health organizations to learn the very latest in this increasingly popular philosophy of care. And we are happy to offer our community 20% off of the price of the ticket! Please use "LIPTON20" which can be applied at checkout so that a 20% discount is given on ticket prices. For more details and to book your tickets click here.

SMARTER, STRONGER, FASTER – In my Free Program, Saturday, March 20th, 9am Pacific / 12 noon Eastern, How Did We Get Here and Where Are We Going?: The Key to Personal Empowerment and the Future of Human Civilization, you'll discover how to…
Understand the full role consciousness, according to the principles of Quantum Physics, plays in shaping your life experiences
Free yourself from the limitations of 4 "myth-perceptions" that have mis-programmed civilization into believing we are "victims" of our heredity
Take control of your genetics, your health, and your life experiences by exerting influence over the signals sent to your mind by your consciousness, beliefs and emotions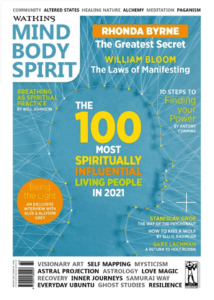 I am honored to be in the new issue of Watkins Mind Body Spirit magazine, featuring the 2021 list of the '100 Most Spiritually Influential Living People in the World!'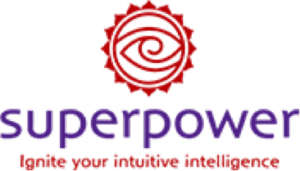 Superpower: Ignite your Intuitive Intelligence is a new 10-episode docuseries, in which I am featured, and it airs for FREE April 6 – 15, 2021. Its mission is to help every person on this planet jettison external pressure by activating their intuitive intelligence. With cutting-edge science, an uplifting variety of experts bring peace-of-mind to help unveil your own answers. For more information, click HERE.
---
Bruce Recommends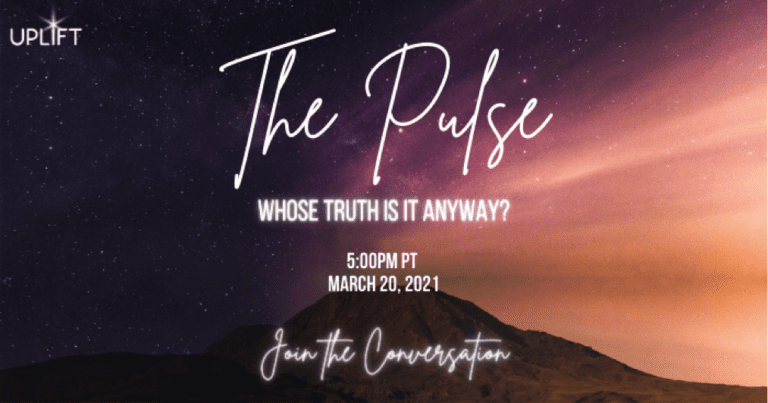 The Pulse with UPLIFT ~ March 20 at 5 pm PDT
This month on The Pulse, we explore the importance of realising our own perspective as we ask 'whose truth is it anyway?'. In a society becoming polarized, how can we rise above our perceived differences and find unity in our diversity? Featuring visionary scientist Dr. Bruce Lipton, heartist Elijah Ray, director of Hapoel Katamon Jerusalem Daphne Goldschmidt & wisdom keeper Jyoti Ma.
Register for the event / Convert to your timezone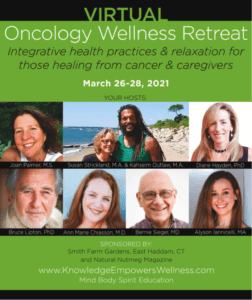 Virtual Oncology Wellness Retreat: During this 3-Day retreat, we will take a deep dive into the foundations of holistic health and integrative medicine as it relates to cancer. We have assembled an amazing team of doctors and practitioners to present you with a profoundly healing experience, including Dr. Bruce Lipton, Dr. Bernie Siegel, Dr Ann Marie Chiasson, Dr Diane Hayden, Joan Palmer, M.S. & Alyson Iannicelli, M.A., with your hosts Kahseim Outlaw & Susan Strickland!
For More Info & To Register: Click here
---
New Streaming Videos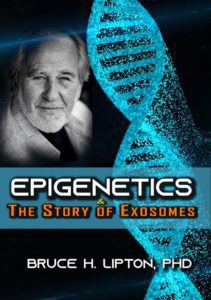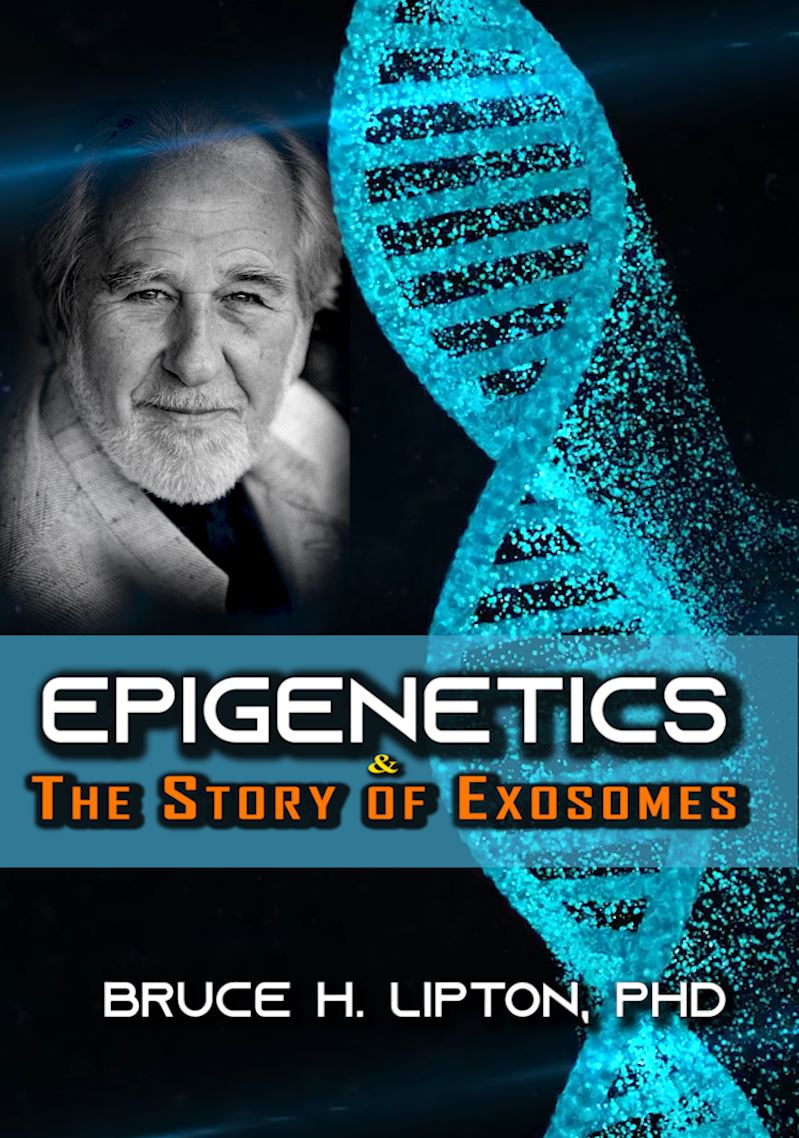 Epigenetics and the Story of Exosomes: The Information Highway And Bridging Body & Mind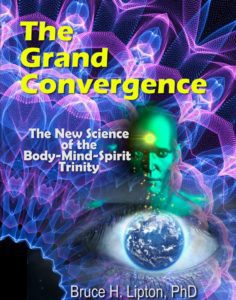 The Grand Convergence: The New Science of the Body-Mind-Spirit Trinity
---
New Year, New Website!
We are so very happy to share the next evolution of our website at BruceLipton.com! It is our pleasure to present a new site with improved navigation and a cleaner design, providing easier access to Bruce Lipton's teachings, interviews, free resources, and more.
Please take a look around the new site to find all of the archived monthly newsletters; hundreds of hours of educational (and entertaining) videos and interviews; access to free resources organized by category; a new and improved contact page; and a directory of complementary healing modalities.
We also have an exciting new feature for our membership.
---
Free Shipping Offer

For a limited time, we are offering FREE SHIPPING on Domestic Orders over $25 and International Orders over $100! Enjoy our STORE.
The shipping fee will be deducted automatically if your order meets the criteria. $25 for domestic/$100 international. Free shipping applies only to physical products. Membership and streaming products do not qualify.
---
Become a Member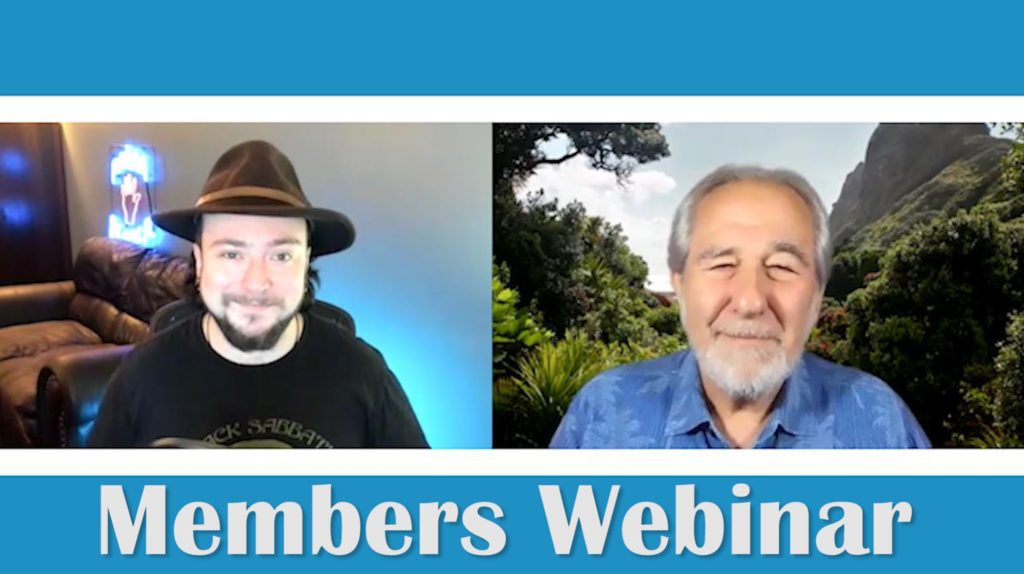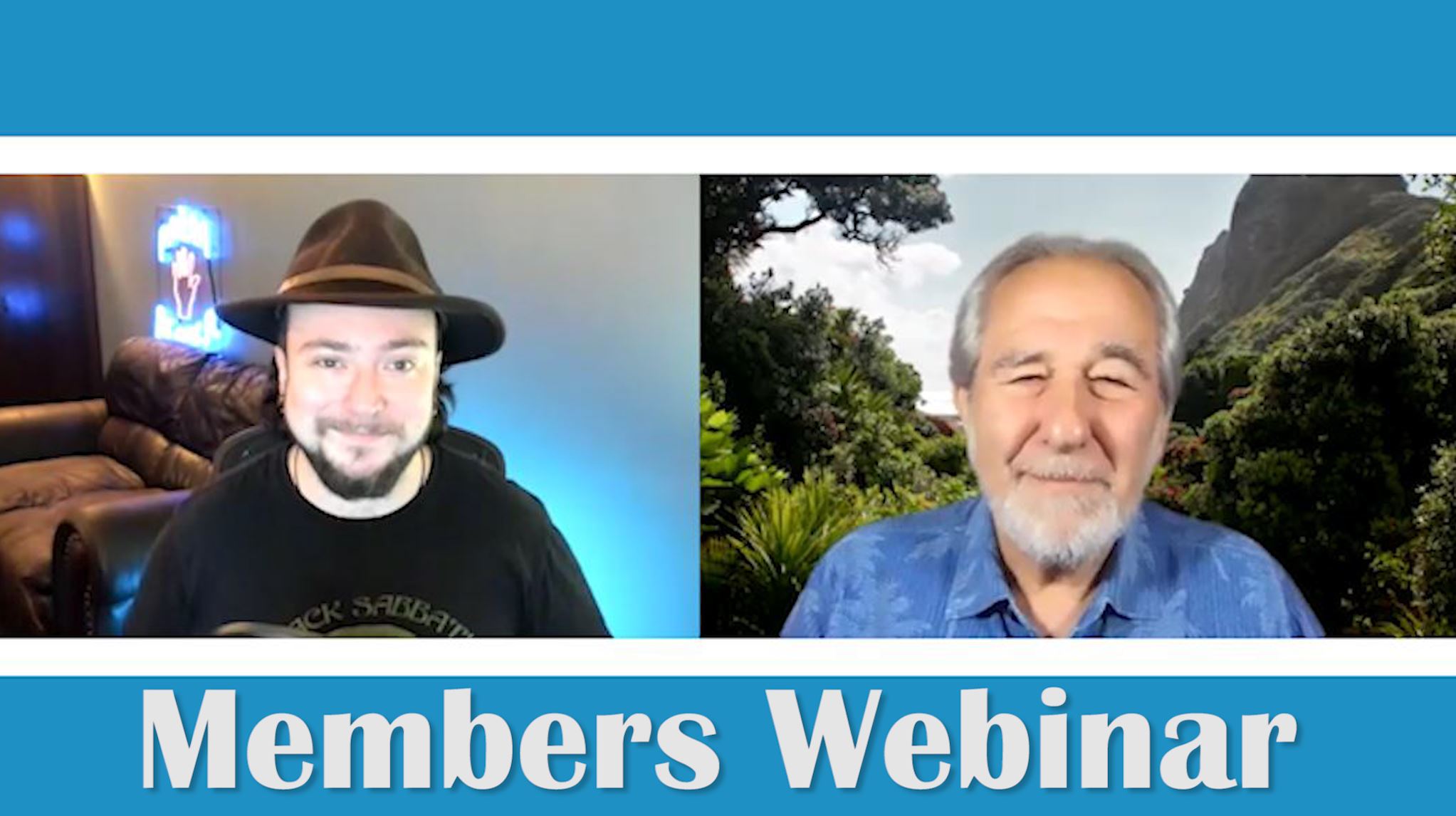 Join today for the next Membership Call, happening Saturday March 20th at 1:00pm PDT and get exclusive access to the audio and video resources in the Bruce Lipton Archive – featuring over 30 years of cutting-edge research and teaching. Plus, when you join you'll have the chance to ask your questions and hear Bruce LIVE on our Monthly Member Webinars. Learn more about Membership details.