Hello Dear Friends, Cultural Creatives & Seekers Everywhere,
Worrying is praying for what you don't want!

Bhagavan Das
Is this a "New Age" pearl of wisdom, or a scientific reality? The answer is …YES.
A prayer represents an an appeal to the "Universe," to "All That Is," or to "God(s)" for help in manifesting a desired outcome or wish. Science recognizes the validity of prayer in its ability to significantly impacting an individual's health. Of course, that leaves us with a very important question, "How does prayer, a metaphysical concept, manifest a physical reality?" Simply, how does thought become a reality?
My 1967 research on stem cell (i.e., embryonic cell) cultures represent pioneering studies in the new field of epigenetics, established by science in 1990. The results of this research revealed that the developmental fate of genetically identical cells is controlled by the chemistry of the tissue culture environment, the chemistry of the culture medium.
The significance of this basic science research is that it offers profound insight into the influences that shape the fate of human civilization. To understand that connection, recognize this fact: Culture medium is the laboratory version of "blood." AND … a human body is a skin-covered culture dish containing ~50 trillion cells bathed in blood, the original culture medium.
As observed in the plastic culture dishes, the fate of cells in our body is controlled by blood chemistry. This begs the question, "What controls the chemistry of our blood, which in turn controls the genetic fate of our cells?" Blood chemistry is controlled by the brain. This leads to the next important question, "What ultimately determines the chemistry released by the brain, for that chemistry will control the character of our life?"
The answer is simple and profound. The brain translates the pictures in our mind into complementary chemistry. For example, a picture of love in the mind causes the brain to secrete dopamine (pleasure), oxytocin (bonding to a loved one), and growth hormone (enhances vitality and health) into the blood. In contrast, an image of fear in the mind results in the brain releasing cortisol and adrenaline (stress hormones controlling the fight or flight response) and cytokines (hormones that regulate the function of the immune system).
The significant conclusion is that the mind's consciousness controls our genetics and behavior. However, there are two minds, the creative conscious mind, and the programmed subconscious mind. The conscious mind releases chemistry into the blood that will engage genes and behaviors that will manifest our wishes, desires, and aspirations. In contrast, the subconscious mind engages habits, programs derived from instincts, life experiences and acquired behaviors. Acquired behaviors are the behaviors of our "teachers," downloaded into the mind by simply observing and recording the behaviors of mother, father, siblings, and community. Fundamental subconscious behavioral programs (habits) are primarily downloaded into the child's mind before age seven. Note: Acquired programs derived from others do not necessarily represent behaviors our conscious minds desire.
The "monkey wrench in the machine" is the fact that 95% of our life character is controlled by the subconscious mind programs, since that is the percent of time that the conscious mind is engaged in thinking. When the conscious creative mind is "thinking," its intentions are not focused on controlling behavior. This is when the subconscious mind, acting as an autopilot, takes control of our behavior.
The function of the mind is to create coherence between our "beliefs" and our reality. Consequently, images derived from worry generate mind pictures of fear and failures, which in turn induces the release of behavioral chemistry that will actively manifest the imagined fears.
The influence of thought shaping the character of our lives may seem to be a "New Age" notion, however, there is scientific proof that supports the truth of this belief. For example, consider the role of the placebo effect, wherein positive thinking can heal any disease. In contrast, negative thinking induces a nocebo effect, which can create any disease, including death.
By changing the focus of our thoughts, we can simply change the trajectory of our lives. The science supporting this awareness, which represents the source of personal empowerment, is provided in articles, videos and podcasts found on my website.
Wishing YOU thoughts of "sugar plums" dancing in your head!
With Love and Light, 
Bruce
---
Upcoming Events
At this time we are planning for these events to occur and will notify you if there's a change in schedule.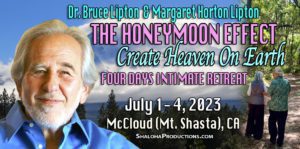 The Honeymoon Effect: Create Heaven on Earth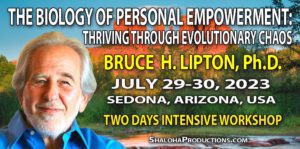 The Biology of Personal Empowerment: Thriving Through Evolutionary Chaos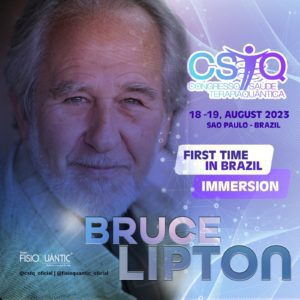 CSTQ – Congress of Health and Quantum Therapy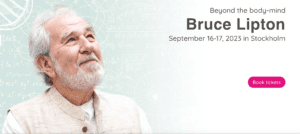 Beyond the Body-Mind – The Emerging New Human

Bruce Lipton & Gregg Braden in Rimini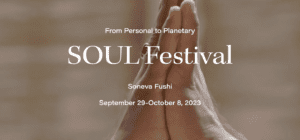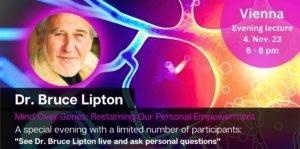 Mind Over Genes: Reclaiming Our Personal Empowerment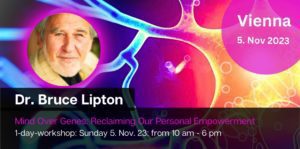 Mind Over Genes: Reclaiming Our Personal Empowerment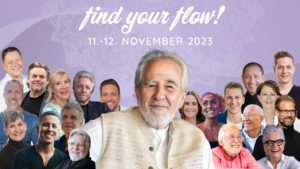 Find Your Flow! Festival 2023
---
Featuring Bruce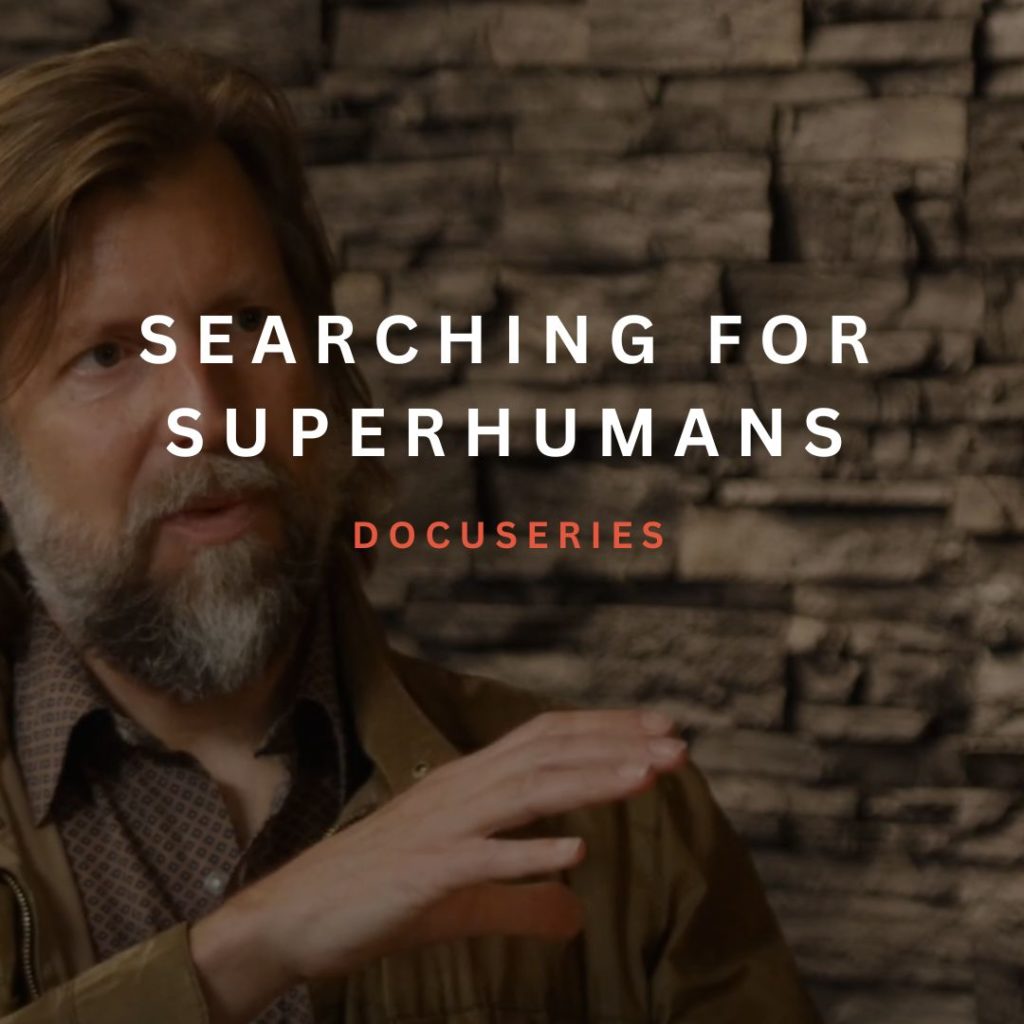 "You're only human, right? Well… what if I told you you can go beyond being just human? That you have superpowers locked inside you that you can tap into anytime, anywhere. Part training, part docu-series, The Superhuman Experience is based on 30-years of comparative research by spiritual anthropologist David Verdesi, who has dedicated his life to finding out the extent of human potential and learning the secrets of it from masters who practice it and the scientific fraternity that studies it.
It features interviews and discussions with Deepak Chopra, Ben Greenfield, Amanda Feilding, Dan Siegel, M.D., Donna Eden, David Feinstein Ph. D., Dan Millman, Rev. Deborah Johnson and Dave Asprey among others. Join the Summit.
---
Bruce's Spotlight
Years of lecturing around this beautiful planet have provided me an opportunity to encounter wonderful Cultural Creatives that are helping to bring harmony into the world. Each month, I want to honor these cultural creatives by sharing with you the gifts they have shared with me.
I'd like to introduce you to Emiliano Toso and his latest album "L'albero della musica" (The tree of music). Emiliano is an italian Cellular Biologist and Composer Musician, and his mission is to create frequencies that resonate with the human body and the Earth to spread Harmony, Beauty and Peace through the music he plays with the piano tuned at 432 Hz.
This new work is the result of three years of study and prestigious collaborations in numerous hospitals and research centers to pursue the deepest purpose of Music: to tune our inner rhythm with the rhythm of the Universe of which we are a part.
Please visit this website to learn more about the album, Emiliano's work and our previous meetings.
---
Bruce Recommends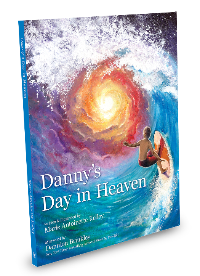 This beautifully illustrated children's book follows a young boy through his near-death experience to heaven and back, a happy ending helps to open the conversation between children and adults about what happens when we die.
Inspired by the New York Times bestseller Saved by the Light by Dannion Brinkley and dozens of other near-death experiences, Danny's Day in Heaven features author Marie Antoinette Kelley's transcendent paintings and is designed to comfort and reassure children about the reality of an afterlife. 
It is a wonderful gift for anyone who has ever asked—or had to answer—the all-important question: "What happens when we die?"
To purchase: Click here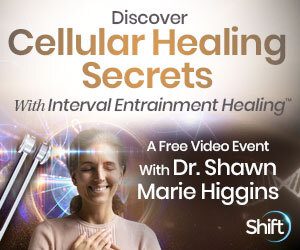 Discover Cellular Healing Secrets With Interval Entrainment Healing
Sound connects you to the universe and everyone in it through its vibrational nature, and serves as the gateway to your spirit — to your energy and light and that place of truth and wholeness within where your healing can expand to its highest level.
In this illuminating workshop, Dr. Higgins will provide a light-hearted yet profound introduction to Interval Entrainment Healing, her unique healing innovation that uses tuning forks in harmonic balance with your own thoughtful intention.
This is an opportunity for you to create a bridge between the physical and nonphysical aspects of yourself and bring your body back into balance. For Details: Click here
This month, I'd like to congratulate my dear friend Jonathan Goldman.
Healing Sounds won the COVR Gold Visionary Award.
And ALL four of the different Healing Sounds® offerings at this year's COVR Awards Ceremony took first place:
 Healing Sounds book by Jonathan Goldman 
 Frequencies recording by Jonathan Goldman
 Harmonic Tuning Forks by Jonathan Goldman
 Tibetan Secrets of Happiness by Lama Tashi & Jonathan Goldman
Thank you for your lifelong efforts to bring harmony and healing to the world through the power of sound and music, Jonathan!
For details and to purchase: Click here
---
Become a Member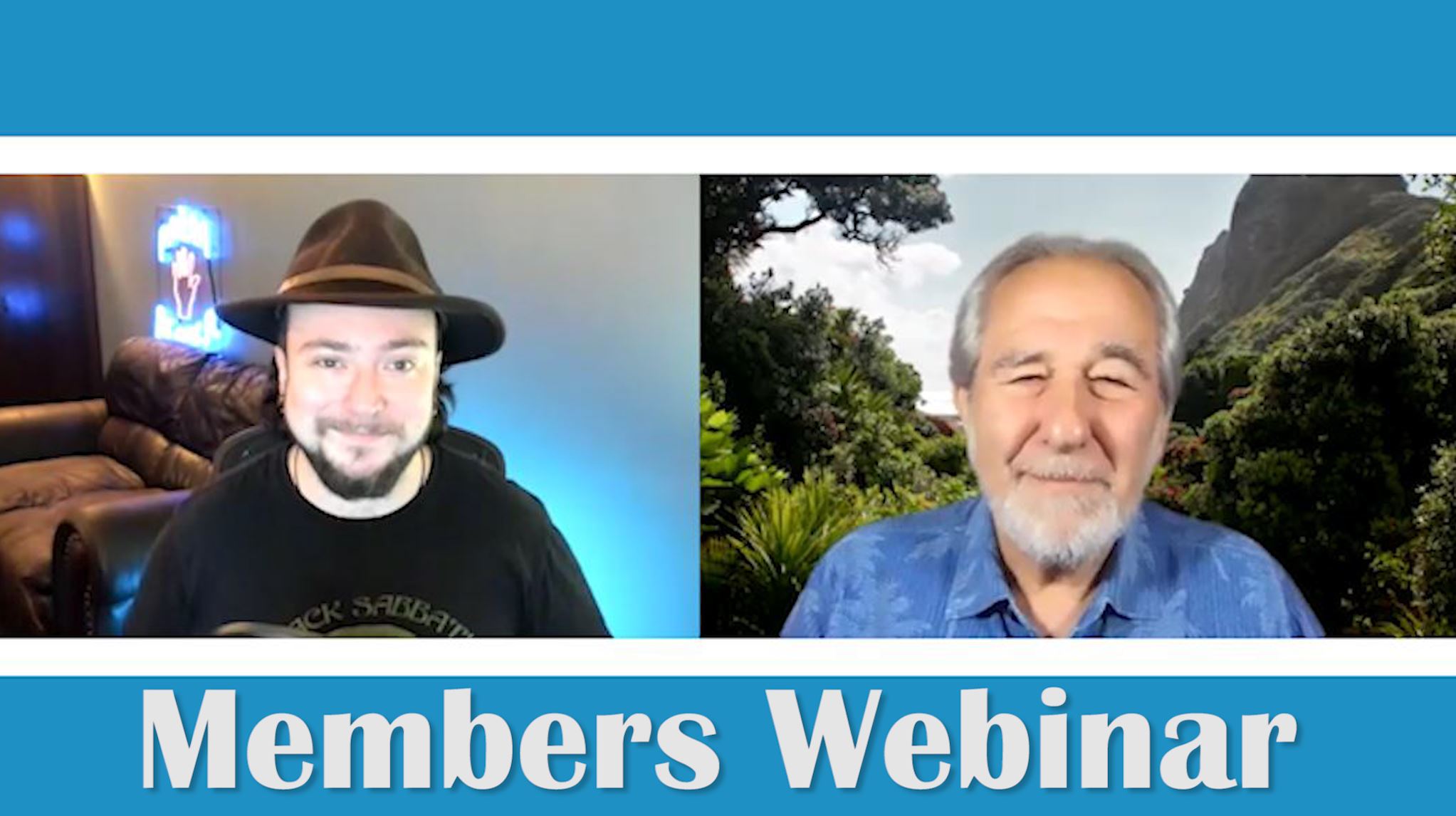 Join today for the next Membership Call, happening Saturday July 8th at 9:00am PDT and get exclusive access to the audio and video resources in the Bruce Lipton Archive – featuring over 30 years of cutting-edge research and teaching. Plus, when you join you'll have the chance to ask your questions and hear Bruce LIVE on our Monthly Member Webinars. Learn more about membership.