Hello Dear Friends, Cultural Creatives and Seekers Everywhere,
The Thin Line Between Victim and Master
When a baby elephant in India is being trained, its leg is tied to a post with a strong rope. No matter how hard and how long the baby elephant pulls, there is no budging the post. The elephant ultimately comes to associate the rope with an all-powerful, immovable force. When the elephant becomes a twelve-foot tall adult, simply placing a rope around its leg causes it to stay put because it has already resigned itself to the all-powerfulness of the rope. Even though the adult elephant has the strength to break any rope or uproot nearly any post, the belief of limitation it acquired from past programming in its youth keeps the elephant immobile and docile.
In light of the power of this developmental "programming," we might ask: "Which stories and beliefs acquired in our youth are keeping us unconsciously tethered, disempowered, and thwarted from expressing our true abilities?
As this month's video emphasizes, we have been programmed with a belief that our life's fate was sealed at the moment of conception when we acquired our genome from a collection of our parent's genes. Were you lucky enough to inherit genes supporting health and vitality … or were you the recipient of so-called flawed genes responsible for Alzheimer's, cardiovascular disease, or cancer? (Note: There is NO gene that causes cancer!!!!)
Similar to the elephant, in addition to inheriting genes, we also acquire beliefs (perceptions) that are unconsciously downloaded into our subconscious mind between 0-7 years of age. It is now recognized that these subconscious perceptions "control" 95% of our life experiences. Since 1990, modern science has revealed that our belief in genetic determinism, the notion that genes control our biological and behavioral traits, is false. The new science of Epigenetics emphasizes that the environment, and more importantly, our perceptions of the environment control our gene activity.
Knowledge is power, and by correlation, a lack of knowledge represents a lack of power. Simply, a "misperception," which by definition represents a lack of knowledge, translates as a lack of power. The problem the world now faces is distinguishing true knowledge from misperceptions. For example, what would be the consequence of a healthcare system built on the false premise of genetic determinism? Unfortunately, the answer is expressed in a world currently gripped in a healthcare crisis. While science has been myopically investing its pursuit on identifying defective genes, only about 1% of disease is actually due to genes. Up to 90% of disease is now recognized to be a consequence of stress, and its influence on epigenetic activity.
The solution to the healthcare crisis is not throwing more money into assessing the genetic code. If the public was "reprogrammed" with the knowledge of the influence of epigenetics in our lives, the healthcare crisis would literally disappear. Since we are able to control our environment and our perceptions, as epigenetic science illuminates, we are not "victims" of our heredity but "masters" of our genetic and behavioral fate.
It all comes down to understanding The Biology of Belief! Wishing you healthy, happy and empowering perceptions.
With Love and Light,
Bruce
Upcoming Events
At this time we are planning for these events to occur and will notify you if there's a change in schedule.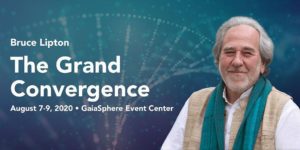 The Grand Convergence
August 7-9, 2020
Louisville, Colorado
Event Details
Live Event Tickets are sold out, however you may attend VIRTUALLY.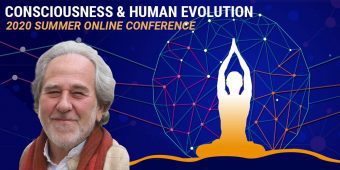 LIVESTREAMING The Conference for Consciousness & Human Evolution
August 24-30, 2020
Location: LIVESTREAMING Online
Event Details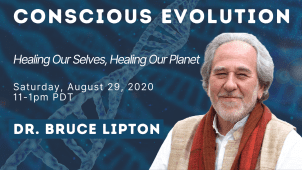 WEBINAR ~ Conscious Evolution; Healing Our Selves, Healing Our Planet
August 29, 2020
Online
Event Details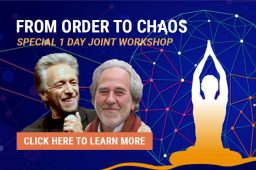 LIVESTREAMING From Chaos to Coherence
August 31, 2020
Location: LIVESTREAMING Online
Event Details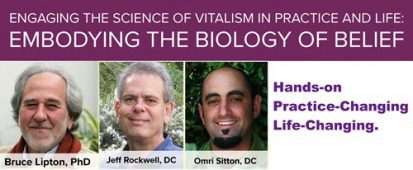 Engaging the Science of Vitalism in Practice and Life
September 26-27, 2020
Life Chiropractic College West, Hayward, CA
Event Details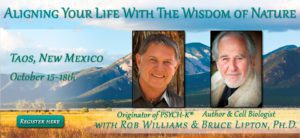 Aligning Your Life with the Wisdom of Nature
October 15-18, 2020
Taos, New Mexico
Event Details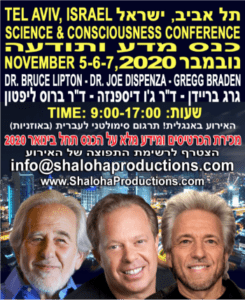 Science & Consciousness Conference with Dr. Bruce Lipton, Dr. Joe Dispenza, and Gregg Braden
November 5-7, 2020
Tel Aviv, Israel
Event Details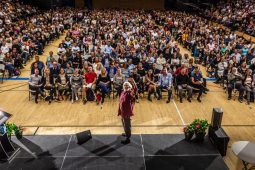 The Honeymoon Effect: The Science of Creating Heaven on Earth
December 4, 2020
Farum, Denmark
Event Details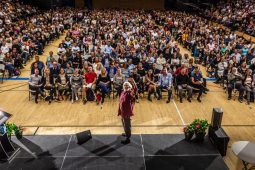 Workshop in the New Biology: Thriving in a World of Change
December 5, 2020
Farum, Denmark
Event Details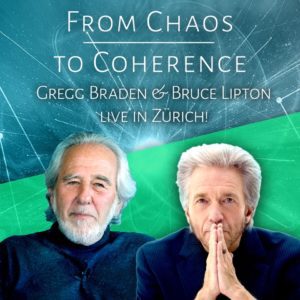 From Chaos to Coherence
December 12-13, 2020
Zurich, Switzerland
Event Details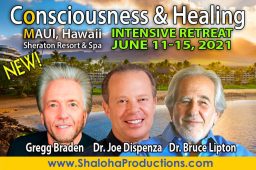 Consciousness and Healing – Intensive Retreat
June 11-15, 2021
Maui, Hawaii
Event Details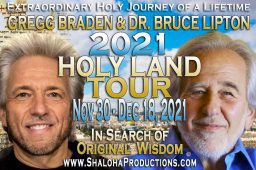 Holy Land Tour – In Search of Original Wisdom
November 30 – December 18, 2021
Event Details
---
Bruce's Spotlight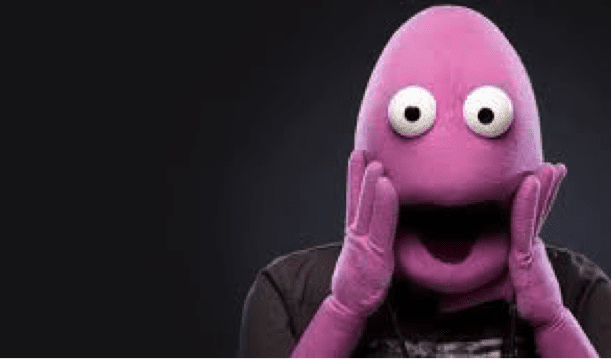 Years of lecturing around this beautiful planet have provided me an opportunity to encounter wonderful Cultural Creatives that are helping to bring harmony into the world. Each month, I want to honor cultural creatives by sharing with you the gifts they have shared with me.
This month, I'd like to honor Randy Feltface, a puppet working to bring harmony to the world through the magnificent medium of comedy. As we all know, humor and laughter is the best medicine! I had the pleasure of watching Randy at the Woodford Folk Festival this past January. With quick wit and "crafted narratives of existential tomfoolery," Randy has you rolling and smiling and taking things a little less seriously. Thanks Randy!
For a good time while staying at home, watch Randy in a short introduction or a full length video.
***Please note that these videos contain Adult Language.***
---
Featuring Bruce

SMARTER, STRONGER, FASTER Free Program Series
Discover Why You Don't Need Technology to Take a Giant Leap Forward in Human Development
In this Free Program Series, you'll experience three 60-minute programs, at no charge, during which we will share our latest research along with tools for incorporating the research findings into your daily life:
Technology vs. True Power: Tap into Your Innate Ability to Accomplish Almost Anything and Change the World with bestselling author and visionary, Gregg Braden; How Did We Get Here and Where Are We Going?; The Key to Personal Empowerment and the Future of Human Civilization with me, Bruce H. Lipton; and What You Think is What You Get: The Extraordinary Power of Your Thoughts to Affect Everything Around You with bestselling author and researcher Lynne McTaggart.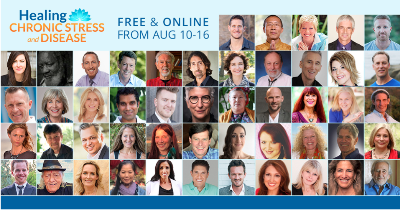 Healing Chronic Stress and Disease Summit
Free and Online from August 10-16, 2020
Join me to release, unwind, decompress and tap into the secrets of longevity, health and happiness that lie within you! Event Hosts, Master Mingtong Gu and Nathan Crane, will be interweaving diverse perspectives on health, healing and conscious awakening.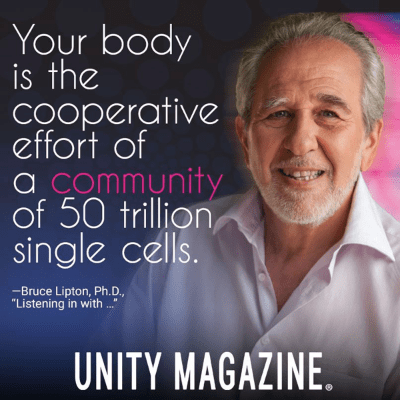 Unity Magazine – Listening in with … Bruce Lipton: From Chaos to Community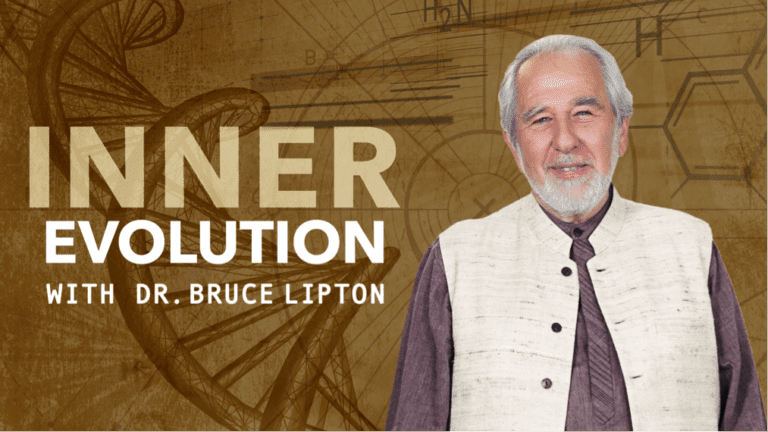 GAIA TV Series: Inner Evolution with Dr. Bruce Lipton
Explore Bruce's work on Gaia and watch the first episode of the brand new series Inner Evolution, absolutely FREE. You can join Gaia with a 7-day FREE trail and watch the entire series!
---
Bruce Recommends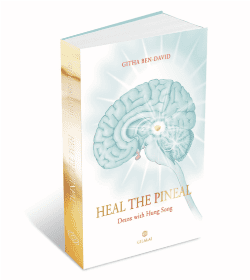 In "Heal the Pineal – Detox with Hung Song," Githa Ben-David shares how you can decalcify your Pineal gland with your own voice. Balance your hormonal system, optimize your body's natural immune and detox system, obtain perfect sleep, minimize menopause symptoms, chronic allergy, joint pains and much more. The method is based on Githa's personal experience with The Note from Heaven and Hung Song – a groundbreaking new, free medicine.
"Heal the Pineal" includes exercises, links to demonstration films and free webinars.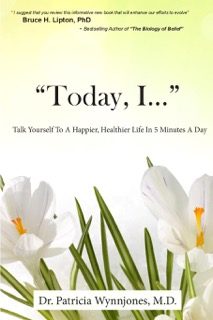 Today, I… by Dr. Patricia Wynnjones, M.D., promises to be a useful tool to assist you in starting your day on the right foot. A way to perceive your world through more positive filters, placing your focus on the world you would like to experience now. As you learn to leverage the placebo effect through Positive Self-Talk™, you awaken the healer within. As you gain a fresh perspective, you can bring about welcome changes.
Dr. Patricia Wynnjones is a UCLA trained Anesthesiologist, Pain Management Specialist and Chairman of Pain Management at Olympia Medical Center in Los Angeles, California. For a limited time, when you buy Dr. Wynnjones' book from our website, you will receive a free DVD from Bruce, New Biology, New Medicine; The Fall and Rise of Vitalism.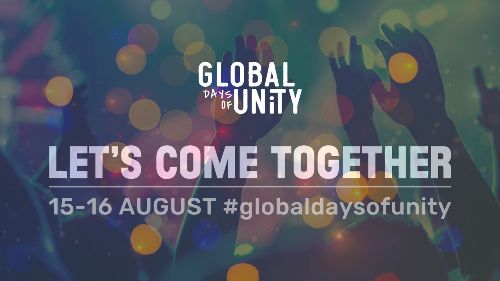 Global Days of Unity – Every 3rd Weekend of the Month!
Global Days of Unity (GDU) is an invitation to BE together and to fully share our heart vibrations with the world! Let us ALL come together on August 15-16 (and on the 3rd weekend of every month), to infuse the collective field with Love and Light, and stay rooted in the Truth of Unity.
There are free online presentations offered at www.globaldaysofunity.com to come to our hearts and share the love that resides there. Communities and individuals from all across the world, inspirational teachers, evolutionary scientists, conscious entrepreneurs, devotional musicians, spiritual leaders, indigenous elders, and visionary youth are part of GDU and this ever-expanding circle of connection that is emerging NOW. We are all invited, we are all needed, and we are all welcome. Whoever you are, wherever you are, let's journey together and infuse the world with love and light.
The time is NOW. Tune-in to the collective field with us on August 15- 16, and visit globaldaysofunity.com for more information!
---
Become a Member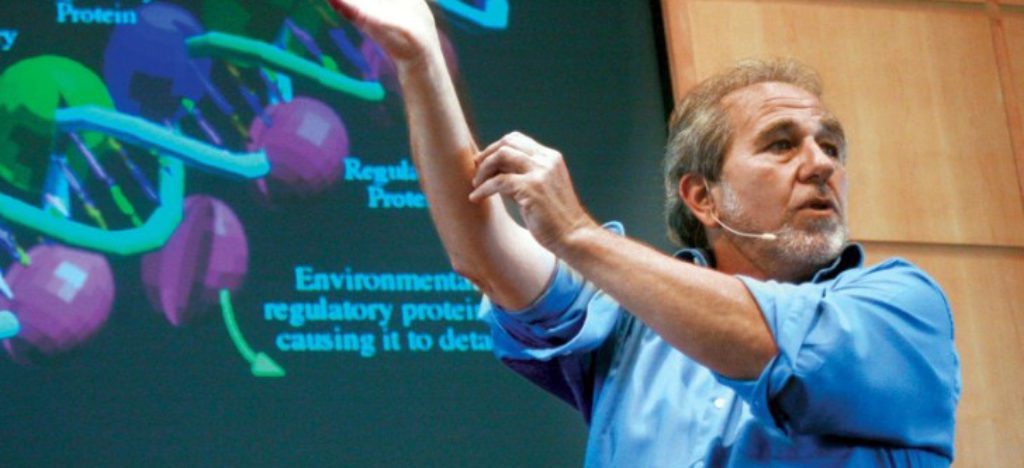 Join today for the next Membership Call, happening Saturday August 22nd at 9 am PDT and get exclusive access to the audio and video resources in the Bruce Lipton Archive – featuring over 30 years of cutting-edge research and teaching. Plus, when you join you'll have the chance to ask your questions and hear Bruce LIVE on our Monthly Member Calls.
Because our Members are entitled to unique information directly from Bruce as well as the information to create heaven on earth, your library membership will become…well priceless…at only $7/month.