Dear Friends, Cultural Creatives and Seekers Everywhere,
This month's newsletter offers a video insight on how the brain and nervous system coordinates the functions of our organ systems in response to our life experiences and perceptions. There is a general assumption that dis-ease is due to an inherent failure of one or more organ systems. In fact, the truth is that most illness is actually due to inappropriate beliefs or misperceptions that are not in harmony with life. As you read in last month's newsletter, most people have the misimpression that the brain controls all aspects of our inner and outer worlds.
The point is very important: The idea that treating the body's dysfunctions by adjusting the individual organ systems with pharmaceutical drugs is not actually dealing with the source of the disease. We must recognize the primary coordination, or in this case, lack of coordination, of bodily systems is under the control of the brain and nervous system. Only ~1% of disease is actually due to genes, consequently, environment, lifestyle and inappropriate behavior are responsible for almost all illness. Rather than pursuing health through chemistry (i.e., drugs), we must first consider the role of our developmental "programming" and seek wellness through changes in belief rather than adjusting our physiology with pharmaceutical drugs!
To read the Full Newsletter: Click Here
Details of the study referred to can be found: Click Here
Wishing you Health, Happiness and Harmony.
With Love and Light,
Bruce
---
Upcoming Live Events:
Accelerating Your Evolution Through Science



Join me for Humanity's Team, "The Consciousness of Your Cells: Transforming Yourself & The World From The Inside Out." This free online event series features me, Gregg Braden, HeartMath Leaders, Howard Martin and Deborah Rozman.
Register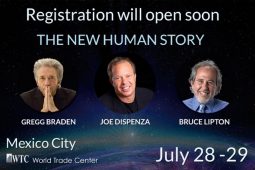 The Three Amigos
Fri.-Sun., July 27-29, Mexico City
More details


The Grand Convergence: The New Science of the Body-Mind-Spirit Trinity
Fri., Aug. 3, 2018 7:00pm to Sun., Aug. 5, 2018 12:00am, Mutiversity, Scotts Valley, CA
More details

29th Santa Fe Conference Integrating Spirituality, Mindfulness and Compassion in Metal Health and Addictions
Mon.-Wed., Aug 6-8, Santa Fe, New Mexico
More details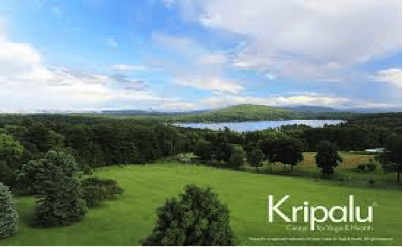 Kripalu Retreat Center
Aug. 17-19, Stockbridge, MA
More details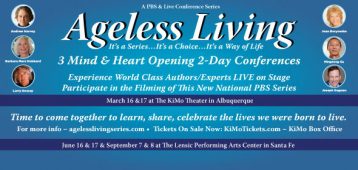 The Ageless Living Series
Fri.-Sat., Sept. 7-8, Santa Fe, New Mexico
More details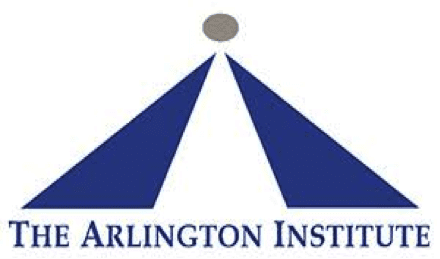 Arlington Institute
Sat., September 15, Arlington, West Virginia
More details

Women's Wellness Conference
Sun., Oct. 7, Irvine, CA
More details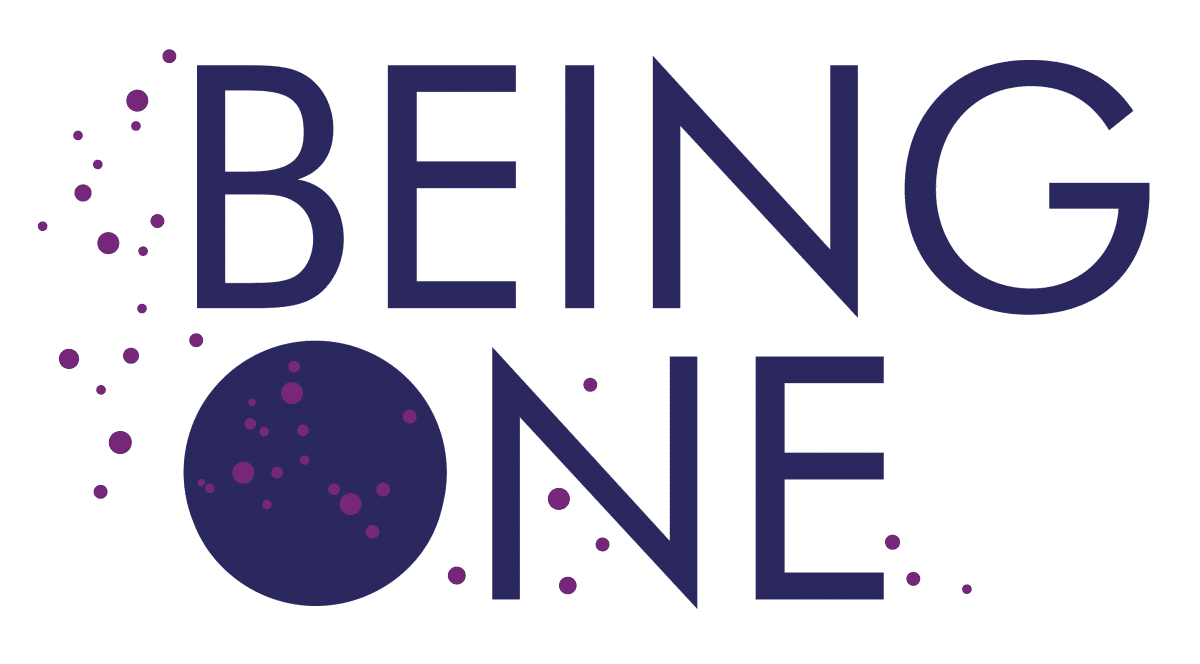 Being One Forum
Fri.-Sun., Oct. 12-14, Valencia, Spain
More details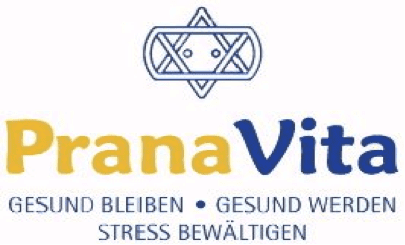 Prana Vita
Oct. 19-20, Salzburg, Austria
More details


TCCHE
Sat., Oct. 27, London, England
More details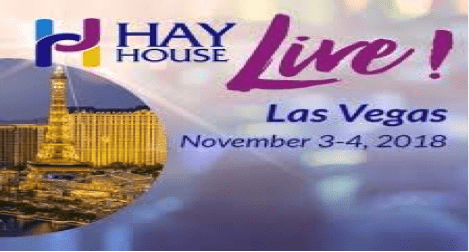 Hay House Las Vegas
Sat.-Sun., Nov. 3-4
More details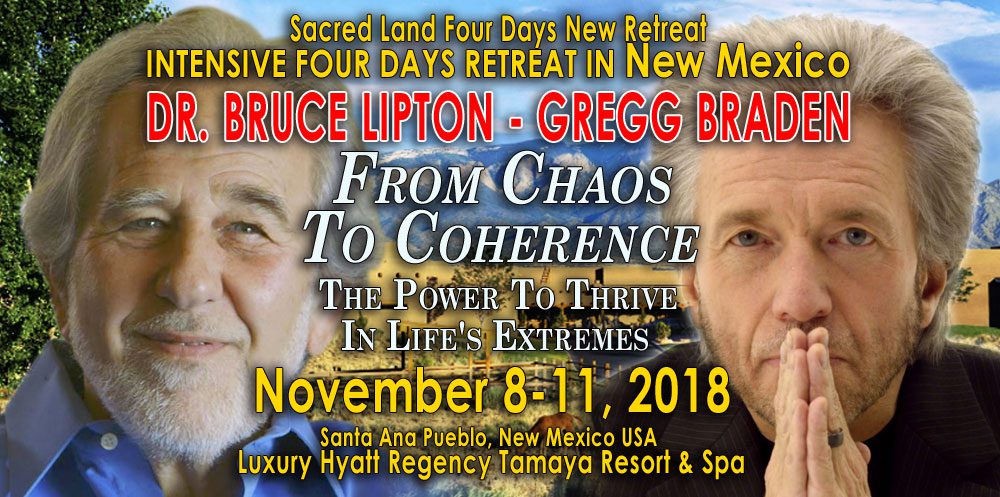 From Chaos to Coherence, The Power to Thrive in Life's Extremes
Thu., Nov. 8, 2018 9:00am to Sun., Nov. 11, 2018 6:00pm
Hyatt Regency Tamaya Resort and Spa Pueblo, NM
More details
---
New Streaming Product Now Available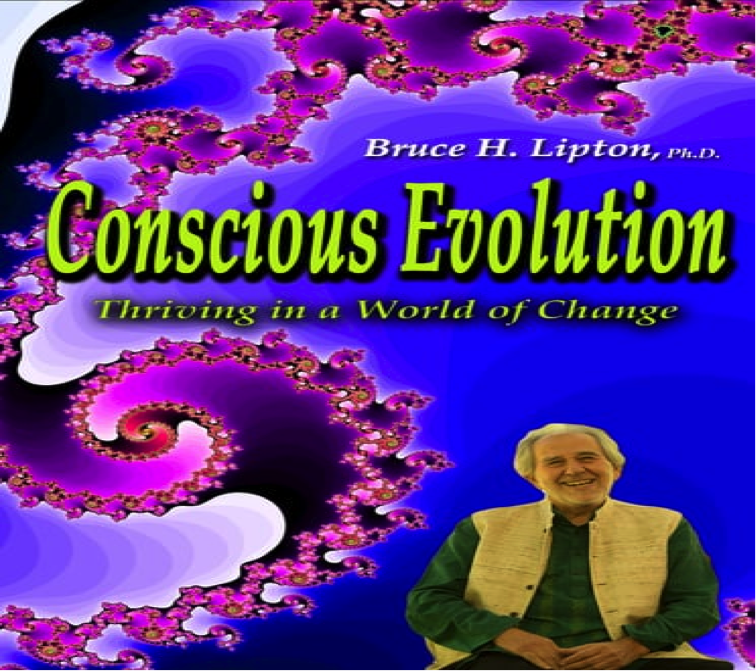 Conscious Evolution: Thriving in a World of Change, filmed at The Agape Spiritual Center in Los Angeles, CA. Watch the Trailer