Hello Dear Friends, Cultural Creatives and Seekers Everywhere,
With a deep bow to the ever-expanding world of connection and creativity, this month we are presenting a video by Spirit Science about the Biology of Belief! Spirit Science began in 2011 by Jordan River as animated videos exploring subjects in spirituality, consciousness and science. Since it's launch, Spirit Science gained a lot of traction across its social media channels, amassing millions of subscribers worldwide! Their mission is to "share and explore spirituality in an open-hearted way, with respect for all walks of life, honouring that which is beautiful and divine within each of us, nature, and the universe. Spirit Science is about the open-hearted exploration of Science and Spirituality – Free of Dogma or rigid belief systems and doctrines, and the elevation and transformation of human consciousness, as we move into an era of love and light."
We are so honored that Spirit Science chose to create such a wonderful and comprehensive animated video that explains what the Biology of Belief is all about. Enjoy!
NEW YEAR, NEW WEBSITE!
And…we are so very happy to announce the next evolution of our website at BruceLipton.com! It is our pleasure to present a new site with improved navigation and a cleaner design, providing easier access to Bruce Lipton's teachings, interviews, free resources, and more.
Please take a look around the new site to find all of the archived monthly newsletters; hundreds of hours of educational (and entertaining) videos and interviews; access to free resources organized by category; a new and improved contact page; and a directory of complementary healing modalities.
We also have an exciting new feature for our membership (learn more here).
We are experiencing a vast planetary upheaval at this time, and to thrive into the future we have to learn how to live in a different way on this planet. We now know from leading-edge science that includes quantum biophysics, epigenetics and fractal geometry, that the solution is based in connection and cooperation. So, we have listened as you've asked to connect with our growing community of cultural creatives and we've created a one-of-a-kind Community Forum exclusively designed for our Imaginal Cell membership.
Join us in creating a virtual community of global citizens expressing the highest potential for our future. We are supported by new science that reveals we are poised to take an incredible step forward in the growth of our species. Let's take that step together.
With Love & Light,
Bruce H. Lipton, Ph.D. & the Mountain of Love Productions Team
---
New Streaming Videos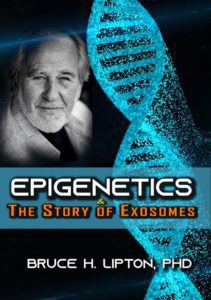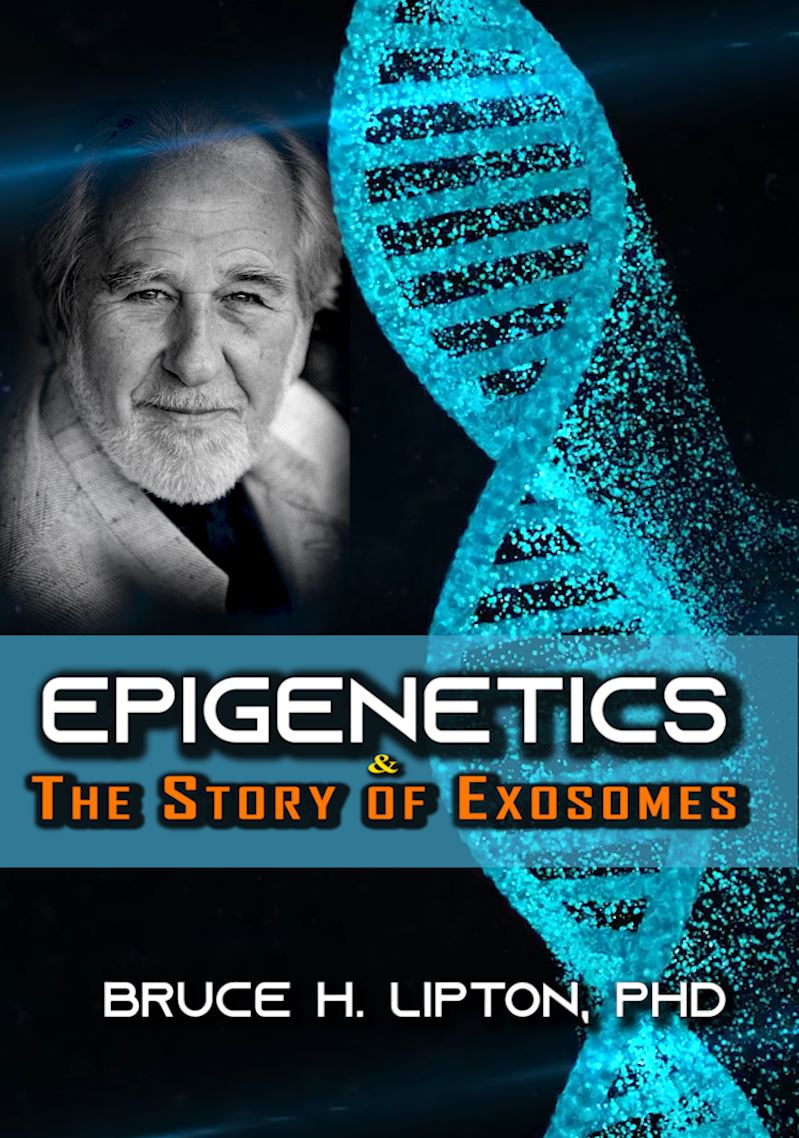 Epigenetics and the Story of Exosomes: The Information Highway And Bridging Body & Mind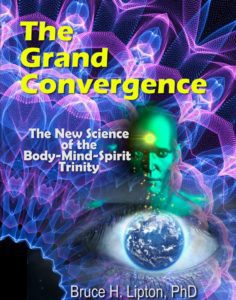 The Grand Convergence: The New Science of the Body-Mind-Spirit Trinity
---
Upcoming Events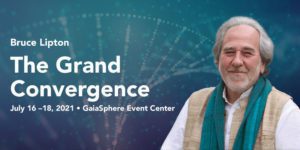 The Grand Convergence: The New Science of the Body-Mind-Spirit Trinity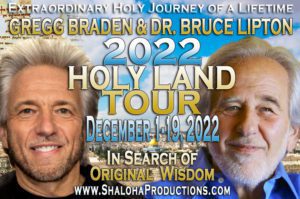 Holy Land Tour with Gregg Braden and Dr. Bruce Lipton
---
Bruce's Spotlight
Years of lecturing around this beautiful planet have provided me an opportunity to encounter wonderful Cultural Creatives that are helping to bring harmony into the world. Each month, I want to honor cultural creatives by sharing with you the gifts they have shared with me.
This month, I'd like to introduce you to a California operation: The Electric Smoothie Lab Apothecary, in Oakland. Their mission is to interrupt hunger and other impacts of War Economy by blending and distributing thousands of delicious, dense green smoothies to our neighbors in "food deserts " annually…free of charge.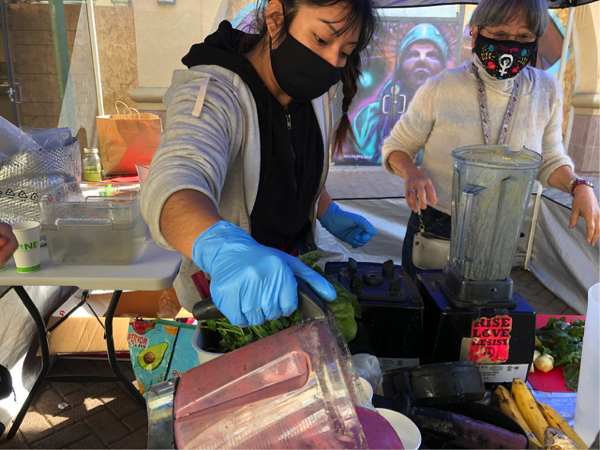 The Electric Smoothie Lab also educates the community via workshops, demonstrations, pop-ups and videos. In their words, "through partnerships and collaborations, we have the honor of training young folks in the practices of healthy living and eating and help them connect with dignified, meaningful gigs in this field. Because of our deep commitment to Peace through creative on-the-ground education, nourishment and friendship building, I know that we can help end hunger in American cities like Oakland, whose energy is greatly encouraged through our exciting & sustainable project of goodwill, hope and Love."
To gain further insight into this project or to contribute, please read the founder's book – Until the Streets of the Hood Flood With Green…The Story of The Electric Smoothie Lab Apothecary by Kelly Curry available at www.freedomvoices.org and check out their website www.electricsmoothies.org.
---
Featuring Bruce

Are you ready to leap forward into a life you absolutely love?
Or, does it feel like you are teetertottering on the precipice of change?
Join the Quantum Leaps Summit with a gathering of wayshowers, trailblazersand paradigm shifters, inviting you to join them for this transformational 5-day conversation, airing January 25-29, 2021. Claim your free all access pass to the Quantum Leaps Summit today!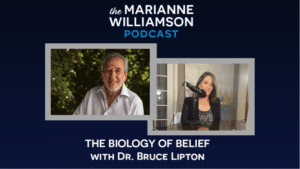 Listen to Bruce and Marianne's recent conversation on The Marianne Williamson Podcast about the Biology of Belief.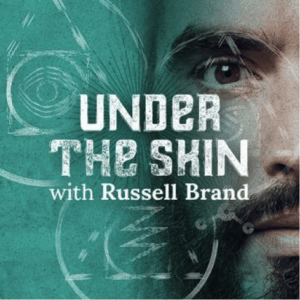 Listen to Bruce talk about the genetic revolution on his recent appearance on Under the Skin with Russell Brand. Click HERE for a short 18 minute clip or HERE for the full episode.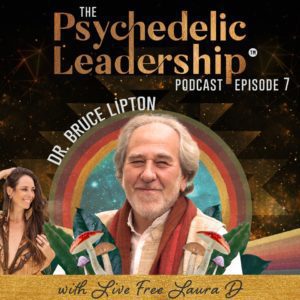 In this interview with Laura Dawn (@livefreelaurad) on the Psychedelic Leadership Podcast, Bruce speaks about how psychedelics influence our perception of our ego construct and identity, the body as a "virtual reality suit", the true source of our identity, cymatics and vibrational frequencies, and more! Listen HERE.
---
Bruce Recommends
Global Days of Unity (GDU) is an invitation to BE together and to fully share our heart vibrations with the world! Let us ALL come together on February 20-21 (and on the 3rd weekend of every month), to infuse the collective field with Love and Light, and stay rooted in the Truth of Unity. Find out more at globaldaysofunity.com.
---
Become a Member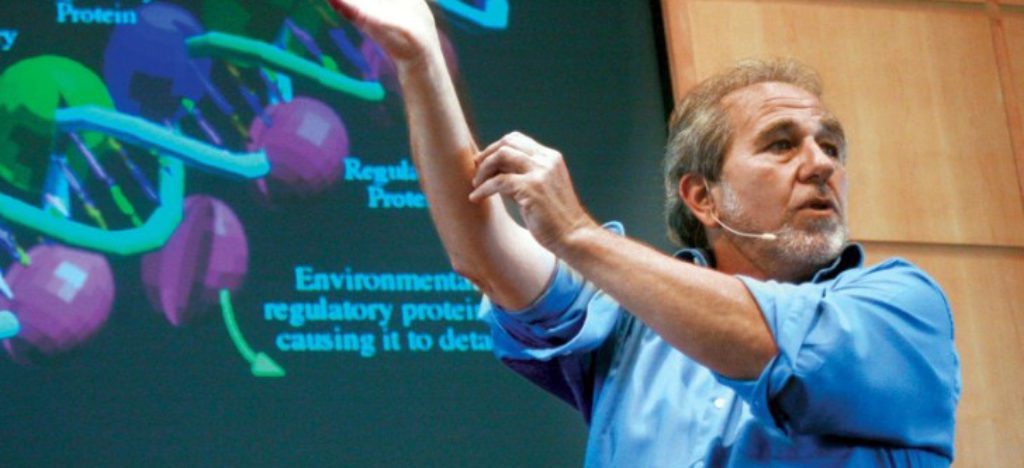 Join today for the next Membership Call, happening Saturday February 20th at 12:00pm PDT and get exclusive access to the audio and video resources in the Bruce Lipton Archive – featuring over 30 years of cutting-edge research and teaching. Plus, when you join you'll have the chance to ask your questions and hear Bruce LIVE on our Monthly Member Webinars.