Hello Dear Friends, Cultural Creatives and Seekers Everywhere,
Be Careful Conscious of What You are Thinking
Since the dawn of New Age thought, proponents have emphasized the power of the mind in controlling biology. The notion of self-empowerment in managing health was adamantly condemned by the pharmaceutical industry, an industry whose livelihood is based upon selling drugs as the only path in controlling health. The public's perception that pharmaceuticals are the only way to regain health is conditioned by the industry's onslaught of drug commercials every 10 minutes in TV programming. The financial power of the drug companies has also been used to manipulate medical school curricula, so that practitioners are trained to devalue the role of mind while they are encouraged to write drug prescriptions for their patients.
While medical practitioners have essentially dismissed the role of mind in influencing health, science has fully established that a minimum of one third, and up to two thirds, of all positive medical interventions are due to the Placebo Effect, an expression of the real power of mind over matter.
By definition, the placebo effect reveals the influence that positive thinking about the effectiveness of pill or therapy (that may in reality only be a sugar pill or a sham (fake) therapy) can produce a healing experience. Placebos represent the scientific consequence of how positive consciousness (mind) can manifest healing.
While the placebo effect demonstrates the effectiveness of positive thinking in shaping health, what about the influence of negative thinking? Negative thoughts engage the Nocebo Effect, whose influence is equally powerful to that of the placebo effect but works in the opposite direction. Negative thinking, characteristic of the nocebo effect, can cause ANY disease and even death … from nothing more than a thought.
It's not really the power of positive thinking or of negative thinking, it is simply the power of thinking, and how our thoughts control our biology. This insight fully reflects the fundamental principle of quantum physics, the most valid of all the sciences, that recognizes consciousness as the factor that controls our life experiences. The placebo and nocebo effects are mediated by the release of brain neurochemistry that complements the mind's interpretation of the world. Brain chemistry is responsible for manifesting the body's physical expression of thought.
At the present moment, the public is again being challenged by the influence of negative thinking as it relates to the fear of another life-threatening pandemic … this time the coronavirus. Please note an important fact about the historic and famous deadly pandemics such as the black death (bubonic plague) in the 1300's and the 1918 swine flu, both of which caused millions of deaths. Medical researchers have established that the health of those that died in these plagues was already physically compromised, they were extremely malnourished and lived in the most unsanitary environments.
Similarly, we are led to believe that measles also represents a "deadly" disease, while years ago, when I was young (contrary to what you may think, that was not the dark ages), everyone got the measles as a right of passage. Yes … some people died with measles and yet again, those that died were already medically compromised. Today, the word "measles" invokes a nocebo image of a deadly plague killing everyone in sight. Be aware that it is the fear of the coronavirus, propagated by media that is more deadly than the disease itself!
When a fear is invoked, it causes a radical change in brain function resulting in the release of neurochemicals that, when sustained, can provoke a physiological breakdown in body functions. Electroencephalograph (EEG) assessments, suggest that our thoughts are an internal process that is of profound influence in shaping the interior of the body. EEG studies illustrate how the mind's expression of positive and negative thoughts shape the behavior of the body's internal milieu (cells, tissues and organs).
Magnetoencephalograph (MEG) assays also read the mind's thoughts. But, MEG studies offer profoundly different insights than are offered by EEG assessments. EEG activity is read via electrodes attached to the scalp because the electrical activity of the brain's neurons is physically conducted to the skin overlying the skull. The MEG apparatus, however, reads brain activity using a probe that does not even touch the head or body. This is truly an important finding since it reveals that our thought processes are not contained in the head, but are "broadcast" out into the environment.
The point is significant because positive and negative thinking, respectively placebo and nocebo influences, not only shape our internal experiences but also shape our interactions with the external world. This finding also supports the quantum physics' principle that consciousness shapes our life experiences, both internally as it influences health and externally as it shapes our worldly experiences.
The placebo and nocebo effects provide a scientific basis in support of the famous quote from Henry Ford, "Whether you think you can, or you think you can't, … you're right!" With that understanding, we should seriously recognize, as psychologists have revealed, the majority of our thoughts are negative, limiting and disempowering. What kind of life can we expect from that?
The conclusion is profound: We can experience personal empowerment, by assessing our thoughts and then through editing and reversing negative thoughts, we can manifest a healthy, happy and harmonious life. Today, physics, biology, and psychology collectively demonstrate the power of consciousness in creating our lives. A finding that interestingly endorses the ancient wisdom of mind over matter.
This same message of the impact that positive thinking has on our life experiences was emphasized in the ancient spiritual literature. Jesus, the profound healer and miracle worker, essentially offered, "You can do all the miracles that I can do, even better than I can … but you must have belief."
The conclusion is clear: To transform our world, we must first transform our thoughts! The influence of positive thinking is real, and now more than ever, is necessary. 'Heaven on Earth' is just a thought away.
With Love and Light,
Bruce
---
Upcoming Events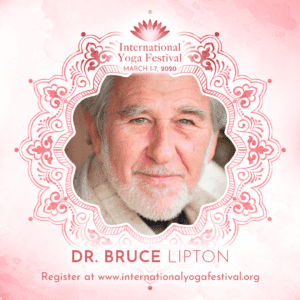 International Yoga Festival
March 1 – 7, 2020
Rishikesh, India
Event Details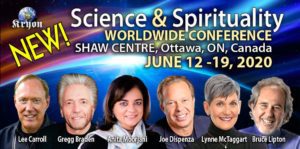 Science & Spirituality
June 12-19, 2020
Ottowa, Ontario
Event Details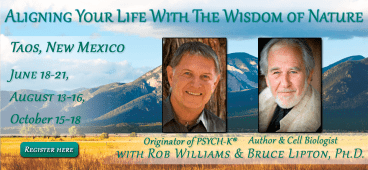 Aligning Your Life with the Wisdom of Nature
June 18-21, 2020
Taos, New Mexico
Event Details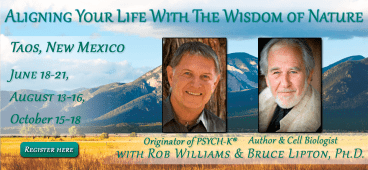 Aligning Your Life with the Wisdom of Nature
August 13-16, 2020
Taos, New Mexico
Event Details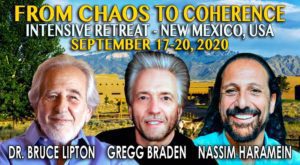 From Chaos to Coherence: The Power to Thrive in Life's Extremes
September 17-20, 2020
Santa Ana Pueblo, New Mexico
Event Details
Consciousness & Healing Intensive Retreat
October 1-5, 2020
Maui, Hawaii
Event Details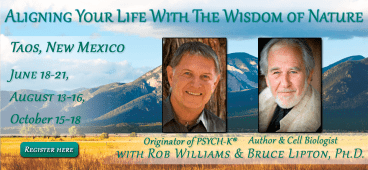 Aligning Your Life with the Wisdom of Nature
October 15-18, 2020
Taos, New Mexico
Event Details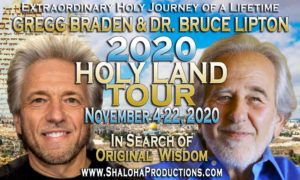 Holy Land Tour with Gregg Braden and Dr. Bruce Lipton
Nov 4 – 22, 2020
Israel
Event Details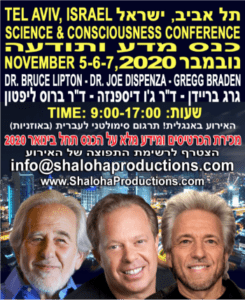 Science & Consciousness Conference with Dr. Bruce Lipton, Dr. Joe Dispenza, and Gregg Braden
November 5-7, 2020
Tel Aviv, Israel
Event Details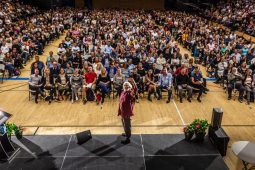 The Honeymoon Effect: The Science of Creating Heaven on Earth
December 4, 2020
Farum, Denmark
Event Details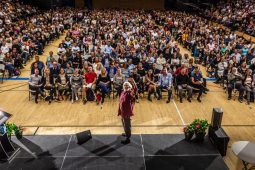 Workshop in the New Biology: Thriving in a World of Change
December 5, 2020
Farum, Denmark
Event Details
---
Bruce's Spotlight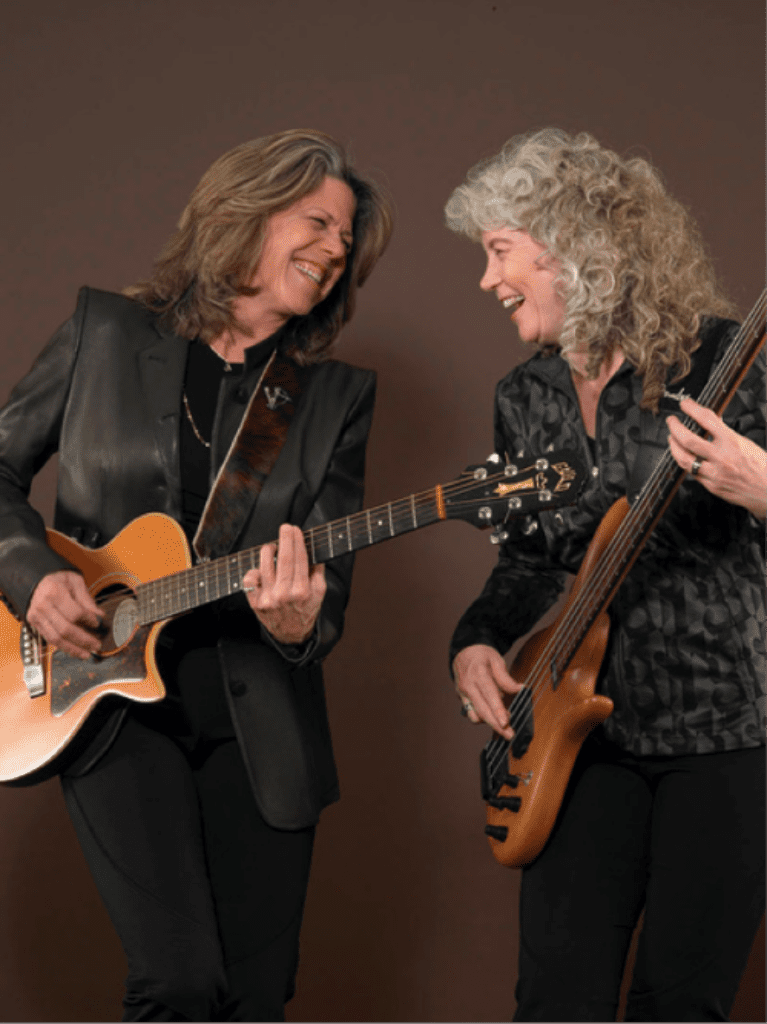 Years of lecturing around this beautiful planet have provided me an opportunity to encounter wonderful Cultural Creatives that are helping to bring harmony into the world. Each month, I want to honor cultural creatives by sharing with you the gifts they have shared with me.
This month, I'd like to introduce you to Music That Heals a unique nonprofit organization located in NY that was co-founded by professional musicians Kathy Lord and Susan Weber (pictured above). Their goal was a simple one: to bring the healing power of music to ill children and adults — a ray of hope and sunshine to patients in need.
The program was initially founded to bring music to sick children and has since expanded to include patients of all ages in hospitals, hospice facilities, AIDS units, schools for special children, out-patient clinics and cancer centers, as well as performances at the bedside of the patient. The program now has a roster of more than 45 professional musicians and serves more than 35 healthcare facilities each month with live professional musical performances!
Many thanks to Kathy Lord, Susan Weber, and all of the musicians from Music That Heals for the beautiful way you work to bring health, healing, and harmony to this world!
Learn more about the organization.
---
Featuring Bruce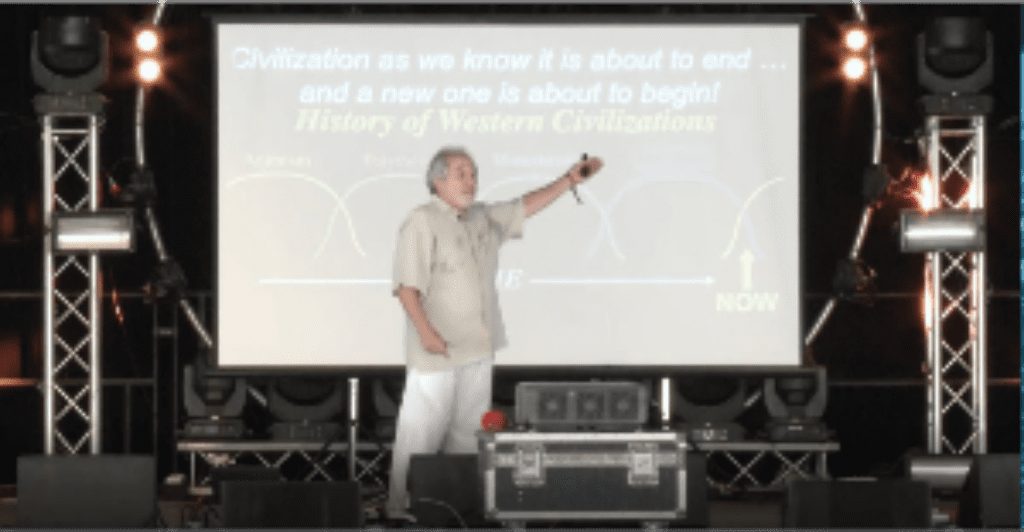 Welcome to the New Year 2020! Watch Bruce's 2020 New Year presentation at the Woodford Folk Festival in Australia: 'Millennials: Architects of a New Civilisation'
---
Bruce Recommends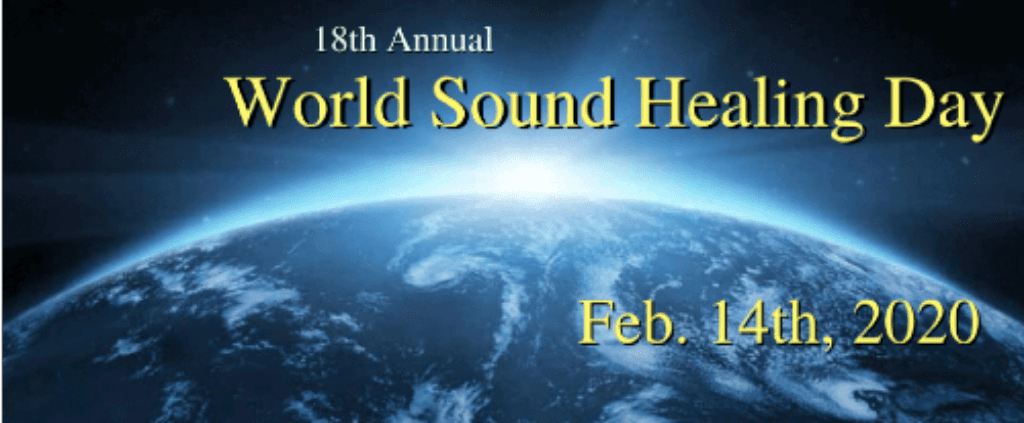 Join thousands throughout the planet for the 18th Annual WORLD SOUND HEALING DAY on Friday, February 14, 2020. At 12 noon (local time in your time zone), sound forth for 5 minutes with the "AH" created and projected with the energy of compassion and love, sending a sonic valentine to Gaia, our Mother Earth.
---
Become a Member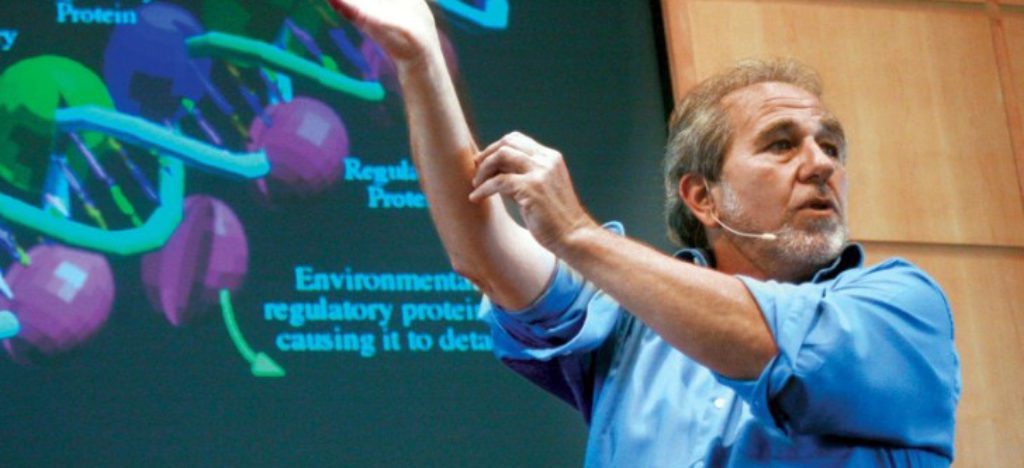 Join today for the next Membership Call, happening Saturday, February 15th at 12pm PDT and get exclusive access to the audio and video resources in the Bruce Lipton Archive – featuring over 30 years of cutting-edge research and teaching. Plus, when you join you'll have the chance to ask your questions and hear Bruce LIVE on our Monthly Member Calls.
Because our Members are entitled to unique information directly from Bruce as well as the information to create heaven on earth, your library membership will become…well priceless… Join for Unlimited Access