Hello Dear Friends, Cultural Creatives and Seekers Everywhere,
When I was a kid, somewhere in the middle of the last century, the world was in the midst of a power struggle, the West against the East, democracy versus communism. In the early 50's, nuclear fission … the atom bomb … was heating up the cold war. The US government and media were continually spewing the fear of an imminent nuclear war with the Russians. Little did the public know that the Soviet Union was in near collapse with little real agency to provoke a war. BUT, we believed the hype!
To enhance the fear, the government showed live atomic bomb tests on TV. Model villages were built in the blast zone, so that we could experience the horror of how a nuclear explosion could instantly eradicate an "American" city. The images provoked fear and threats of annihilation. As a consequence, across the country, the sound of blaring sirens signaled air raid drills causing people to stop their livelihood activities and seek protection by descending into underground bomb shelters. Engaging in the protection response, led to the cessation of growth-related behaviors. After the test's all-clear signal sounded, people returned to their jobs and the community resumed its growth activities.
For a moment, consider the consequences if there was no all-clear signal. The population would be forced to remain in the shelters in a continuous state of protection. How long can people survive in this state? For as long as their reserve of food, water, and other energy-sustaining supplies held out. However, the community would eventually collapse in the face of dwindling supplies, after which, they would die.
Now consider the fate of a ~50 trillion cellular community that live under your skin. In a state of growth, the cellular citizens and their communities (i.e., the organs), collaborate to maintain health and support the body's vitality. One of the main functions of the brain, the equivalent of the body's government, is to interpret what is going on in the "outside" world. The brain then coordinates the survival behavior of the cellular community by sending news of the world via the release of hormonal signals.
In a safe and supportive environment, the brain releases signals such as endorphins and growth hormone to encourage communal growth and body maintenance. When the body is under threat from outside forces, the brain release stress and inflammatory hormones, the equivalent of air raid sirens, to direct the cellular community to cease growth activities and engage in a protection response. For an acute or short-term protection response, the body can still maintain its health and viability. However, a chronic 24-7-365 fear response causes the body's systems to shut down awaiting an all-clear signal that may never come.
A community, whether one of people or one of cells, can easily survive short-term stress, like an air raid drill. BUT, when the stress signals go on and on, the cessation of growth inevitably leads to the breakdown of the community and the expression of dysfunction and disease. Global civilization is clearly in chronic stress for we have precipitated the planet's 6th Mass Extinction, which of course will include humanity.
To survive and thrive into the future, we must face an impending evolutionary upheaval. As the unsustainable civilization is collapsing and a new civilization is forming, we are in a state of transition. The most valid science, quantum physics, acknowledges that consciousness is creating our life experiences.
Never before has it been so important to recognize we have a personal choice as to whether we focus our consciousness on the fear-provoking symptoms of collapse, such as climate change, COVID-19, and a myriad number of other social "air raid sirens," or whether to focus our attention on a brighter, more wholesome future wherein civilization comes together to support one another while working in harmony with Mother Nature.
A famous Rumi quote offers a most important insight and conclusion: "Out beyond ideas of wrongdoing and rightdoing, there is a field. I'll meet you there." Rumi is referring to a "field" of LOVE that exists beyond the threats of chronic fear. In simple terms, we must focus on the growth offered by love and harmony and forego the debilitating din of fear.
With Love and Light,
Bruce
---
Upcoming Events
At this time we are planning for these events to occur and will notify you if there's a change in schedule.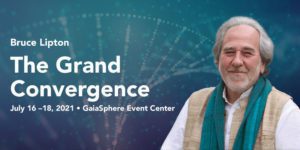 The Grand Convergence: The New Science of the Body-Mind-Spirit Trinity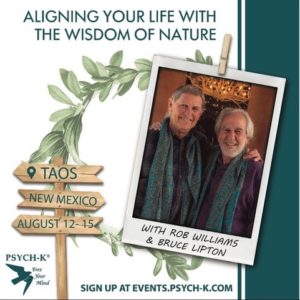 Aligning Your Life With the Wisdom of Nature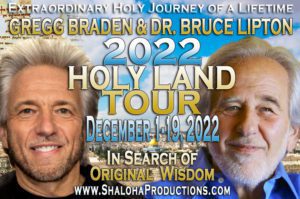 Holy Land Tour with Gregg Braden and Dr. Bruce Lipton
---
Bruce's Spotlight
Years of lecturing around this beautiful planet have provided me an opportunity to encounter wonderful Cultural Creatives that are helping to bring harmony into the world. Each month, I want to honor cultural creatives by sharing with you the gifts they have shared with me.
This month, I'd like to introduce you to Dr. Kathleen Riley, a pianist, Yamaha Artist in Education, researcher, show host and Director of Performance Arts on the Awake TV Network. She is passionate in her mission to help performing artists connect deeply with their heart's intelligence, creating coherence through music, dance, theater, visual arts, poetry and the spoken word.
To learn more about her unique journey as a professional musician and extensive education including post-doctoral studies in neurophysiology and psychology, and biofeedback, and research in collaboration with the HeartMath Institute click HERE, and to learn about her wonderful work with Awake TV Network visit both links listed HERE.
Thank you for your contribution to harmony on this planet, Kathleen, through your beautiful music and research, and by lifting up the voices, hands, and hearts of musicians around the world!
---
Featuring Bruce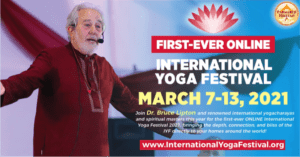 International Yoga Festival – March 7-13, 2021 – Online!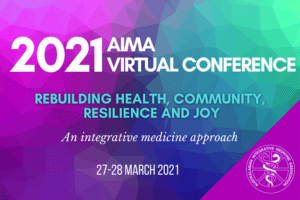 We are delighted to promote the 2021 AIMA Virtual Conference taking place on 27-28 March 2021. This is a must-do event for those interested in integrative medicine. It brings together like-minded doctors and health practitioners with world-class experts and leading health organizations to learn the very latest in this increasingly popular philosophy of care. And we are happy to offer our community 20% off of the price of the ticket! Please use "LIPTON20" which can be applied at checkout so that a 20% discount is given on ticket prices.


A Magnificent New Normal
The global shutdown has shifted our world into a "phase transition." These are magical windows of opportunity found throughout nature, where profound change is possible. Collectively, you could say we have lifted ourselves out of the deep grooves of our lives and we are now determining what our new grooves will look like. This is the time to embrace vision, empowerment and new choices. Find support and inspiration to evolve and transform when you attend this complimentary, online event!


SMARTER, STRONGER, FASTER – Discover Why You Don't Need Technology
to Take a Giant Leap Forward in Human Development!
---
Bruce Recommends

Global Days of Unity (GDU) is an invitation to BE together and to fully share our heart vibrations with the world! Let us ALL come together on February 20-21 (and on the 3rd weekend of every month), to infuse the collective field with Love and Light, and stay rooted in the Truth of Unity. Find out more at globaldaysofunity.com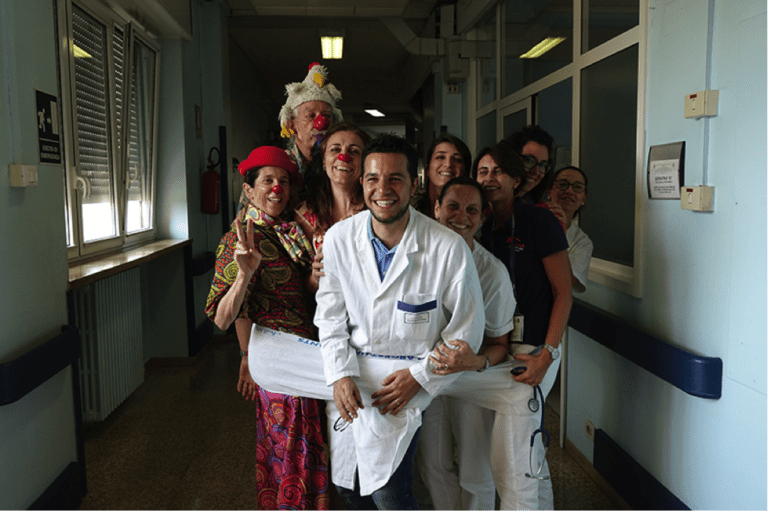 Dr. Patch Adams Resilience Workshops
Many of you are facing challenging times this last year during the Covid pandemic. Now more than ever it's essential to be using our tools for resilience, to dig deep and keep giving our best. That's why Patch has decided to offer a series of online video workshops on "How to be Resilient"! Patch doesn't use computers, and the thought of lecturing to one is silly to him, instead, he insists on structuring the workshops around YOUR inquiries and questions.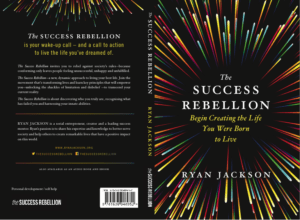 The Success Rebellion: Begin Creating the Life You Were Born to Live by Ryan Jackson
The Success Rebellion offers a new, dynamic approach to living your best life, written by leading success coach and entrepreneur Ryan Jackson. The book teaches the key principles of developing a healthy mindset and self-belief, how to be more optimistic, boost your emotional intelligence, build self-confidence, and overcome limiting beliefs.
---
New Streaming Videos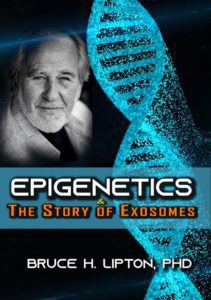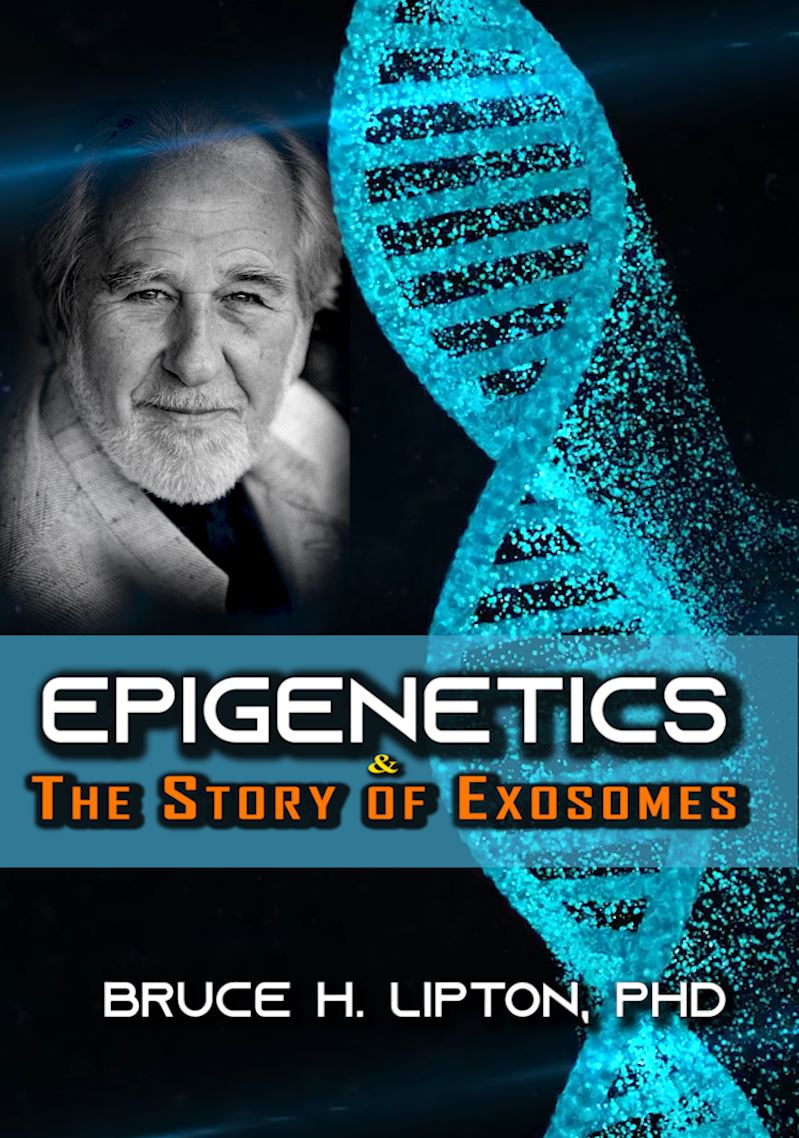 Epigenetics and the Story of Exosomes: The Information Highway And Bridging Body & Mind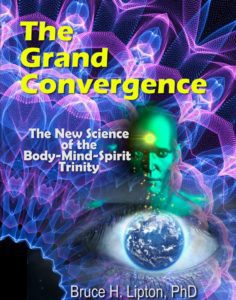 The Grand Convergence: The New Science of the Body-Mind-Spirit Trinity
---
New Year, New Website!
We are so very happy to share the next evolution of our website at BruceLipton.com! It is our pleasure to present a new site with improved navigation and a cleaner design, providing easier access to Bruce Lipton's teachings, interviews, free resources, and more.
Please take a look around the new site to find all of the archived monthly newsletters; hundreds of hours of educational (and entertaining) videos and interviews; access to free resources organized by category; a new and improved contact page; and a directory of complementary healing modalities.
We also have an exciting new feature for our membership.
---
Become a Member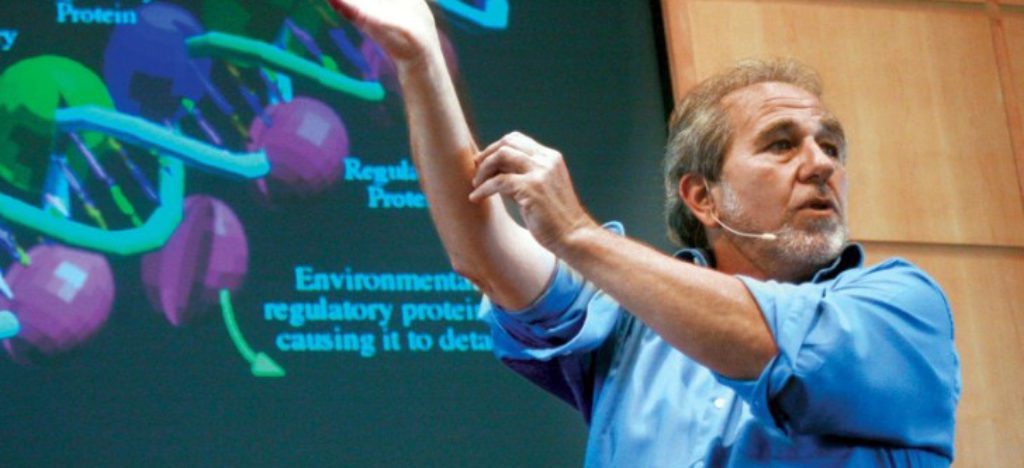 Join today for the next Membership Call, happening Saturday February 20th at 12:00pm PDT and get exclusive access to the audio and video resources in the Bruce Lipton Archive – featuring over 30 years of cutting-edge research and teaching. Plus, when you join you'll have the chance to ask your questions and hear Bruce LIVE on our Monthly Member Webinars. Learn more about Membership details.