Hello Dear Friends, Cultural Creatives and Seekers Everywhere,
When Mañana Becomes "Now"
While the Spanish word mañana means "tomorrow," it is often used to indicate an unspecified time in the future. When faced with a task that requires a big effort, the term mañana is simply employed to mean "sometime … but not now."
Darwinian evolution theory emphasizes the concept of gradualism, the belief that evolution from one species to another occurs through the gradual accumulation of imperceptible changes over eons of time. Paleontologists Stephen Jay Gould and Niles Eldredge challenged this assumption when they verified that evolution actually results from long periods of stability that are periodically interrupted by catastrophic upheavals resulting in the mass extinction of life. In mass extinction events, up to 90% of the planet's species disappear. Gould and Eldredge's Punctuated Equilibrium theory reveals that each catastrophe is followed by an explosive increase in the number of new species, at a rate faster than can be accounted for by Darwinian mechanisms. In other words, evolution occurs by sudden leaps, not gradual transitions.
Gould and Eldredge identified five previous mass extinction events that served as evolutionary punctuations in radically altering life on this planet. Their theory of Punctuated Equilibrium is absolutely pertinent to the current and future fate of civilization. Over 12 years ago, science informed the public that the massive loss of species on the planet revealed that we are in the 6th mass extinction of life. More significantly, it was recognized that this pending extinction event was due to human behavior. The conclusion was simple, we MUST immediately change how we live and how we engage with the environment, for civilization is, itself, on the verge of creating its own extinction.
In response to the crisis, governments and corporations loudly proclaimed, "Mañana!" In fact, the public was really only made aware of the impending extinction event in the last year. While the public seems to be undeterred by the fact that since 1970, we have observed a loss of 65% of the planet's animal population and that there will be no fish left in the oceans by 2048, the impact of climate change has rightfully awakened concern. Yes, rising sea levels are indeed an immediate threat to the massive populations living on the continental coastlines. As of yet, an undeclared crisis threatening the fate of civilization is that the unpredictability of the weather during climate change will precipitate a global catastrophe in food production.
The public has been led to believe that human behavior is causing climate change, and that by cleaning-up our act, all will return to "normal." Fact: climate change is NOT caused by human behavior, it has occurred repeatedly in the history of this planet. However, human behavior and our destructive influence on Mother Nature, are aggravating climate change, bringing it on faster with a more destructive impact. YES … we should amend the way we live in the environment, slowing down the change will allow us more time to prepare for a very uncertain future.
Archeologists have uncovered a small part of the remains of a massive civilization that disappeared over 10,000 years ago. While conventional perception holds that civilization first arose around 5,000BC in the Tigris-Euphrates River valley (Phoenicians and Babylonians), the civilization forming Göbekli Tepe in Turkey existed more than 6,000 years earlier than that. Who these people were and what happened to them is shrouded in mystery. What is clear is that the end of their civilization is the consequence of a cataclysmic comet impact in 10,900 BC, referred to by scientists today as the Younger Dryas Boundary (YDB) event.
While that comet, which may have hit Greenland, did not result in a loss of species that characterize a mass extinction, it had a profound effect upon the planetary climate. First, the comet led to a massive melting of ice sheets that covered North America, causing rising sea levels estimated to be hundreds of feet. Afterwards, there was a radically cooling that precipitated another ice age. What happened to Göbekli's civilization? The loss of this civilization at a time of massive climate change may be much more than coincidence.
While shrouded in mystery, the story of Göbekli Tepe's disappearance may be the writing on the wall that we should prepare for a very uncertain future. Most importantly, Generation Z, the young people born after 2000, may be the awakened generation in regard to managing civilization's response to climate change. These youth are already environmental activists. God bless Greta Thunberg and her constituency, marching in the streets awakening humanity to the crisis in which we now find ourselves.
Redirecting our resources away from corporate greed and focusing on supporting the ecology revolution is a win-win-win solution! We survive, the planet heals, and the youth create new life-sustaining technologies, jobs and a future world for their families.
Can we evolve and survive into the future with intention? The answers from new physics and new biology is a resounding YES! It is a scientific fact that consciousness creates our reality. As we concluded last month: To transform our world, we must first transform our thoughts! The influence of consciousness is real, and now more than ever, necessary, for we can collectively think our way from survival to thrival.
With Love and Light,
Bruce
---
Upcoming Events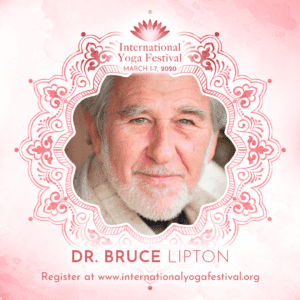 International Yoga Festival
March 1 – 7, 2020
Rishikesh, India
Event Details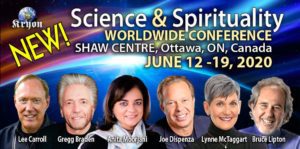 Science & Spirituality
June 12-19, 2020
Ottowa, Ontario
Event Details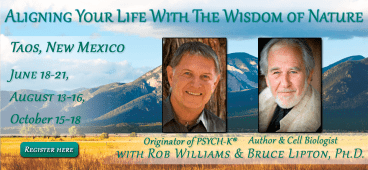 Aligning Your Life with the Wisdom of Nature
June 18-21, 2020
Taos, New Mexico
Event Details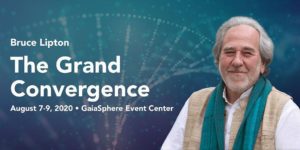 The Grand Convergence
August 7-9, 2020
Louisville, Colorado
Event Details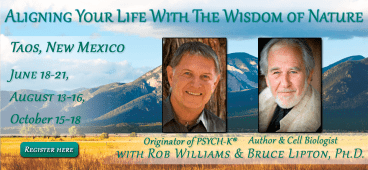 Aligning Your Life with the Wisdom of Nature
August 13-16, 2020
Taos, New Mexico
Event Details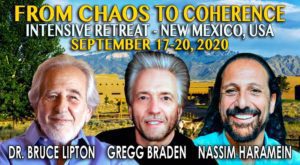 From Chaos to Coherence: The Power to Thrive in Life's Extremes
September 17-20, 2020
Santa Ana Pueblo, New Mexico
Event Details
Consciousness & Healing Intensive Retreat
October 1-5, 2020
Maui, Hawaii
Event Details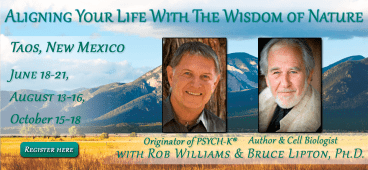 Aligning Your Life with the Wisdom of Nature
October 15-18, 2020
Taos, New Mexico
Event Details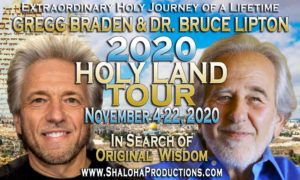 Holy Land Tour with Gregg Braden and Dr. Bruce Lipton
Nov 4 – 22, 2020
Israel
Event Details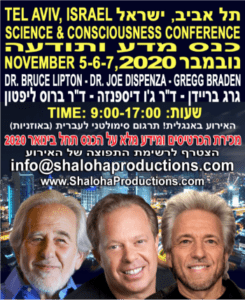 Science & Consciousness Conference with Dr. Bruce Lipton, Dr. Joe Dispenza, and Gregg Braden
November 5-7, 2020
Tel Aviv, Israel
Event Details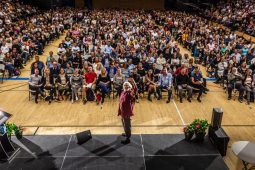 The Honeymoon Effect: The Science of Creating Heaven on Earth
December 4, 2020
Farum, Denmark
Event Details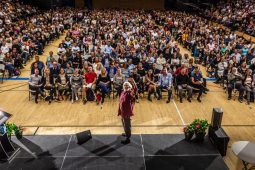 Workshop in the New Biology: Thriving in a World of Change
December 5, 2020
Farum, Denmark
Event Details
---
Bruce's Spotlight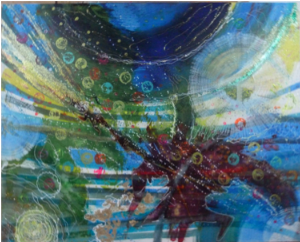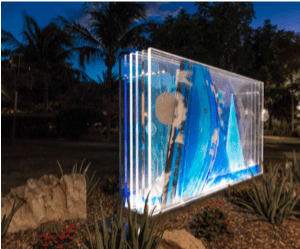 Years of lecturing around this beautiful planet have provided me an opportunity to encounter wonderful Cultural Creatives that are helping to bring harmony into the world. Each month, I want to honor cultural creatives by sharing with you the gifts they have shared with me.
This month, I'd like to introduce you to Kay Quattrocchi a multimedia artist from St. Barthélemy, whose inspiration comes from astrophysics and the links that unite consciousness and the universe. Her beautiful work reflects her exploration into quantum physics and Higgs Boson, Neutrinos, Antimatter, black holes, and gravitational waves, and how these forces interact with all of life. She is the creator of the Wall of Light just outside the Collectivity Hall of St Barthélemy.
For Kay, "Learning, discovering and opening our minds to other dimensions than those imposed by our five senses" is a source of her motivation. Her art allows your mind to feel the immense joy of being alive and our connection to the universe.
To learn more about Kay's art, visit her website. or follow her on instragram.
---
Featuring Bruce
Celebrate Your Life Online Soulfest, February 24-28, 2020: Join me and many others in the Celebrate Your Life Online SOULFEST to discover The Art and Practice of Resilience and Self Reliance. Sign up for Free now!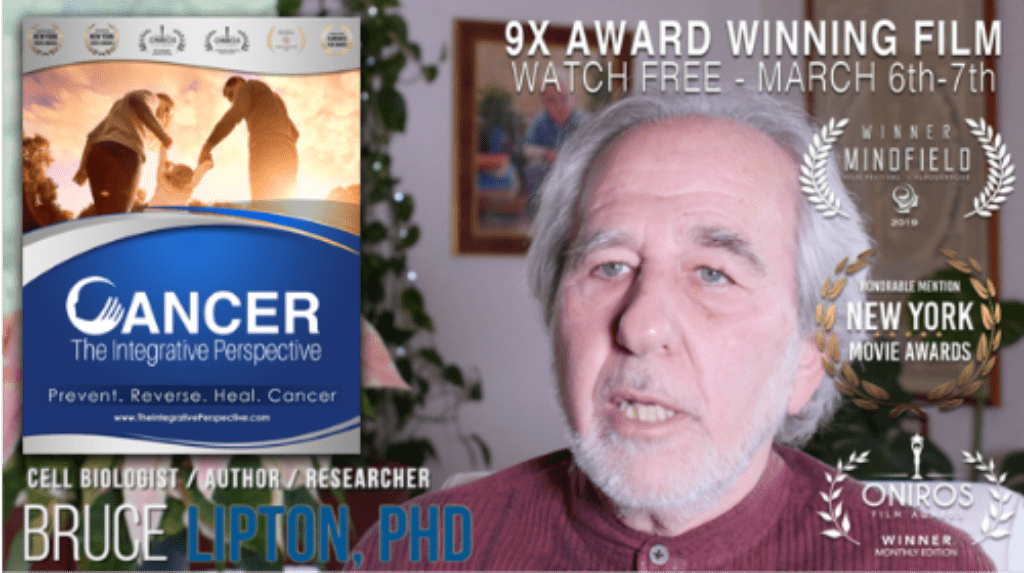 There's a brand new film coming soon that's just won 9 awards about healing and preventing cancer that I highly suggest you watch. The film is called Cancer; The Integrative Perspective, and you can watch it for free on March 6th & 7th.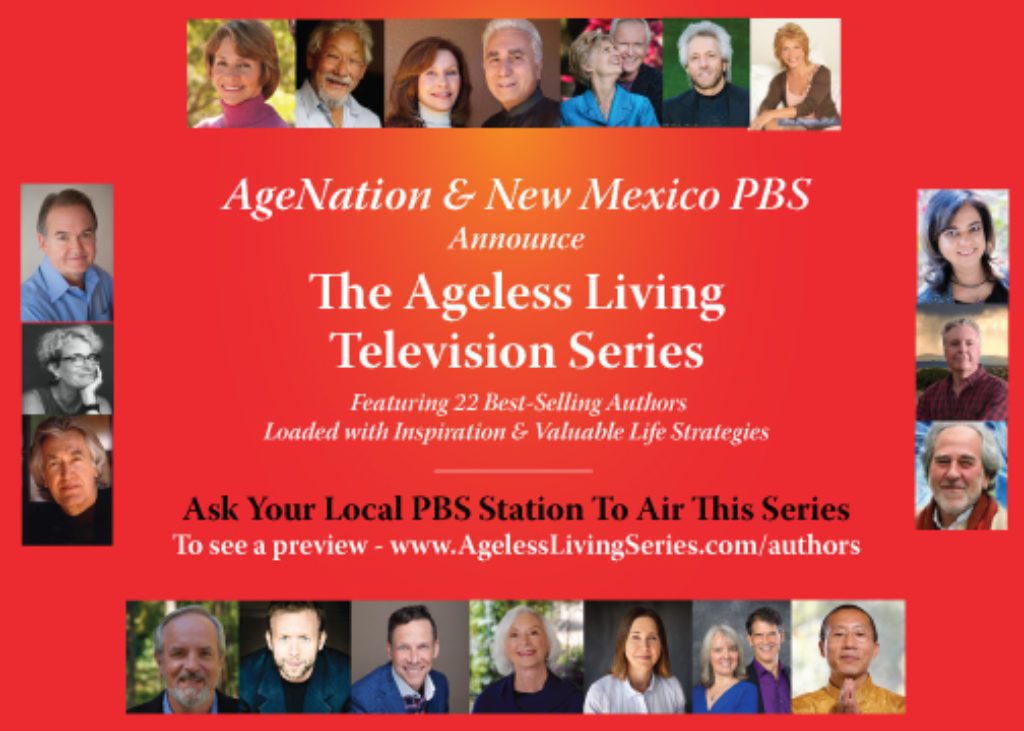 Ageless Living Series: I am excited about being part of this breakthrough, 40 Episode, first-of-it's kind national television series with 21 other colleagues. One of the ways you can ensure that your local PBS station carries it, is to call the station and tell them you've heard about the Ageless Living Series and ask they when they will be airing it because you and your friends can't wait to see it!
---
Bruce Recommends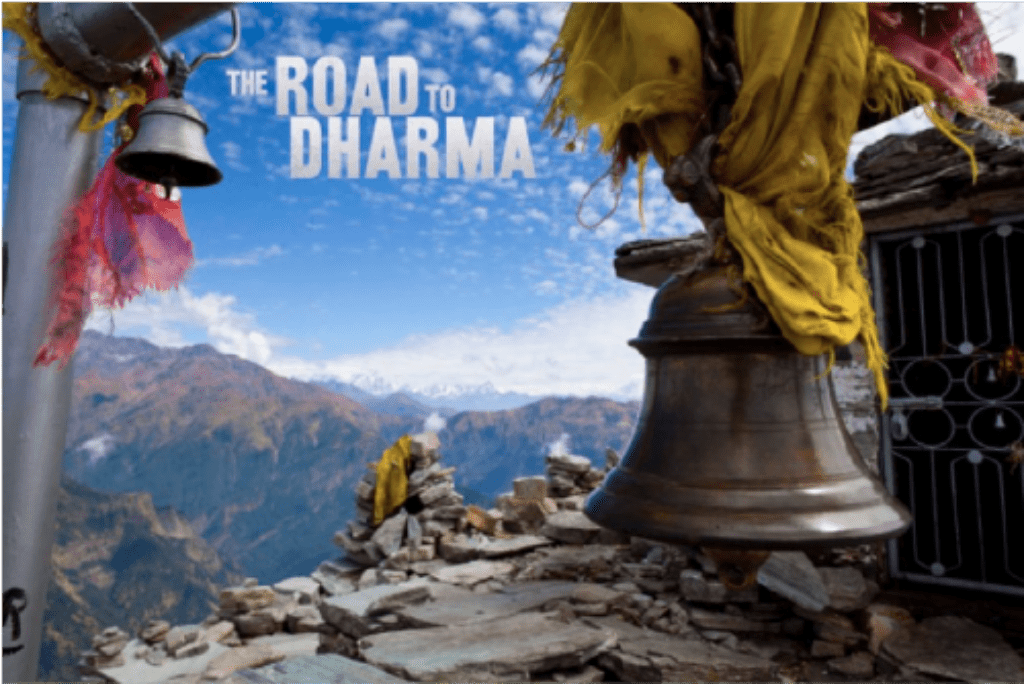 The Road To Dharma docuseries follows a group of real people seeking freedom at Sacred Indian Himalayan sites, while facing their fears when dropped into Himalayan cliff roads, monsoon rains, Indian road-killer traffic and high altitude hiking. Join the adventure in this innovative docu-series and online course. Watch Episodes 1, 2, and 3 of the docu-series for FREE. PLUS you'll receive Chapter 3 and Meditation 3 from the online companion Course, Living In Freedom. Register here now.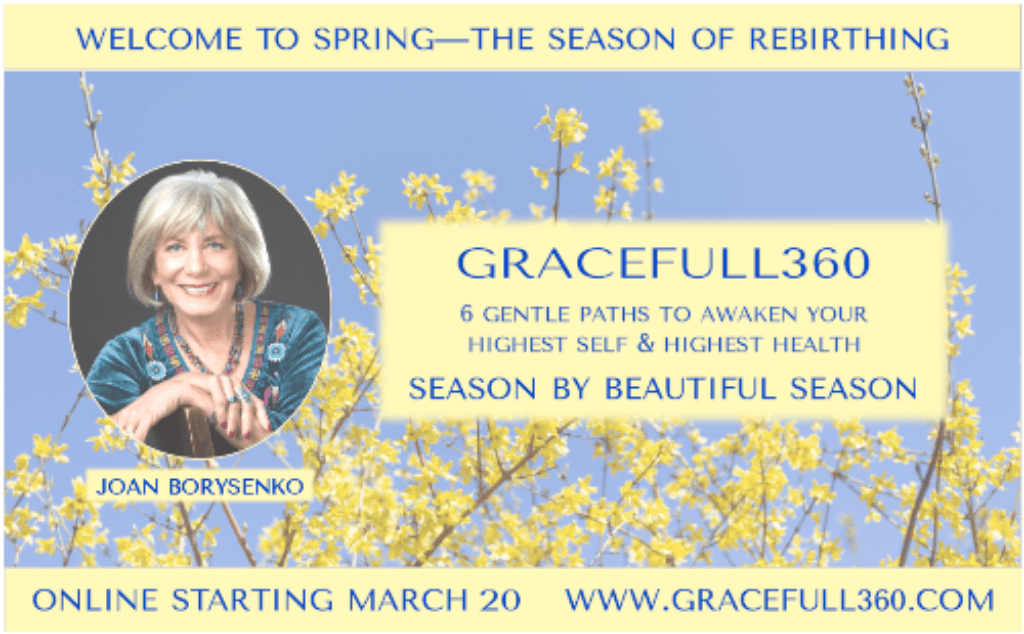 Do you ever feel a little scattered, or overwhelmed by world affairs or personal concerns? Are you longing to come home to a deeper sense of self, spirit and connection? What if grace filled your life every day? It can. My good friend, mind-body connection expert, Joan Borysenko, has just the thing for you, an interactive online program called GraceFull360, in which you can discover a bit of grace at your own pace. Beginning March 20, 2020, for Spring – The Season of Rebirthing, Joan will accompany you on 6 gentle paths, to uncover the gifts, graces, bio-energies and blessings of each season. Registration opens on Sunday, February 23.
---
Become a Member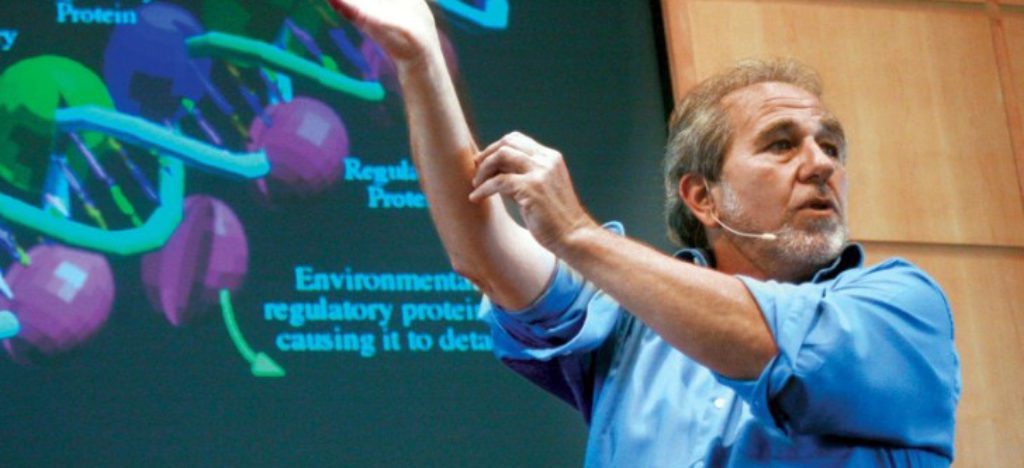 Join today for the next Membership Call, happening Saturday, March 28th at 1pm PDT and get exclusive access to the audio and video resources in the Bruce Lipton Archive – featuring over 30 years of cutting-edge research and teaching. Plus, when you join you'll have the chance to ask your questions and hear Bruce LIVE on our Monthly Member Calls.
Because our Members are entitled to unique information directly from Bruce as well as the information to create heaven on earth, your library membership will become…well priceless… Join for Unlimited Access