Hello Dear Friends, Cultural Creatives and Seekers Everywhere,
Love is in the Air (actually, in the Field)
By the time I was 40-years old, a dismal track record of failed relationships led me believe that love was a literary fabrication, a fantasy perpetuated by Hollywood. Regardless, missing that fictional experience did not remove hope for me, for I felt a "need" to continue my quest for a relationship.
In the mid 80's, I found myself on a Caribbean island, with a wonderful high salaried teaching position, living in a fabulous villa with pool on a private beach facing sunsets over the sea. Wow! I was in possession of the most fabulous pick-up line, "Hey, (fill the blank) , why don't you come and hang-out in my Caribbean villa." While I tried it a few times and it never worked, I did not give up.
One day, at the island's yacht club, I met a lovely single woman that was sailing through the Caribbean with friends. After sharing lunch and a few drinks, I hopefully dropped my pick-up line. After a few moments of silence, she looked me in the eye and responded, "I can't be with you … you are too needy." While it momentarily knocked the wind out of me, I truthfully responded, "Thank you, I needed that!"
On the beach walk home, I pondered her life-shaking response. Too needy? I had health, money, a great job, an outrageous villa for a home. Over and over in my mind, I thought, "How come I can't be happy with all the wonderful things I already have?" Rather than bemoaning the things I didn't have, I began to focus on, and appreciate, the "gifts" I already had.
In a short time, I was so busy enjoying my life that I no longer missed the need for a "partner." In the process something magical happened, I began to love myself. Previous to this time, when I saw myself in the mirror, I would rattle off a litany of my self-perceived faults. Thoughts that I now recognize were self-sabotaging subconscious programs acquired in my far-less-than-ideal childhood. In a short time, I was able to look at my image and appreciate the positive characteristics I had acquired in my life.
In the process of rewriting my subconscious beliefs, replacing negative programs with positive affirmations, I experienced a magical transformation. Once I learned to love myself, life magically transformed from purgatory to Heaven-on-Earth. Interestingly, not "needing" a partner led to an opportunity where many wonderful potential partners came into my life. The success of this transformation is expressed in the 20 years of experiencing the Honeymoon Effect with my life partner, Margaret.
The lesson is profound: To experience LOVE in this world, we must first LOVE ourselves. Otherwise, our relationships are co-dependent in which we are dependent on the other partner for providing the love we seek. Interestingly, in belief-change programs in which I have participated, between 80 and 90% of all participants would not test positive for the belief, "I love myself."
For this Valentine's Day, I wish for all of you that you can stand in front of a mirror, not be self-critical, and honestly acknowledge "I love myself." Once your energy field is vibrating in the frequency of LOVE, through harmonic resonance you will find yourself immersed in a world of peace, harmony and, of course, LOVE.
HAPPY VALENTINE'S DAY DEAR FRIENDS!!!!!!
With Love & Light,
Bruce
---
Bruce's Spotlight on Music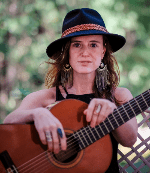 Each month, I honor creative individuals by sharing with you the gifts they shared with me. This month I am honored, and actually blessed, to introduce you to Annie May Willis. At 16, Annie switched her attention from her musical roots and violin mastery to venture off into the realm of social justice, law, and conflict resolution. As a human rights lawyer, Annie participated in the horrors of the Rwanda Genocide trials, directly experiencing intense human suffering. Her efforts in fighting for freedom and equality led Annie to discover the grace and power of forgiveness … elements she imbues in her music to share her love for life and humanity.
Annie May Willis' heart-based music speaks of solidarity and the relationship among all living things. She weaves her life stories into songs of love and joy, trials and tribulations, the tragedy of loss, and the triumph of liberation. I hope you enjoy this sample of Annie's music, the title track of her new album, "This Love."
To learn more, visit Annie's website: www.anniemaywillis.com, or stream her music on Spotify to hear it all.
Upcoming Events

Join Bruce online with Deva Premal & Miten as they explore
The Biology of Mantra: The Science of Harmony and Health
Feb 15, 2019 1:00pm to 2:00pm
Facebook Live Event

Evolution of Man and Medicine – Empowerment Through Truth, Knowledge and Proven Solutions. May 25, 2019 to May 26, 2019
Pasadena Convention Center Los Angeles, CA
Event Details

Engaging the Science of Vitalism in Practice and Life: Embodying the Biology of Belief
June 1, 2019 to June 2, 2019
Life Chiropractic College West Hayward, CA
Event Details

Aligning your life with the wisdom of Nature
Thu, Aug 8, 2019 to Sun, Aug 11, 2019
El Monte Sagrado Hotel Taos, NM
Event Details

Life Strategies
Sat, Sep 7, 2019 to Sun, Sep 8, 2019
Rome Marriott Park Hotel, Rome, Italy
Event Details

Conscious Evolution
Sep 21, 2019 to Sep 22, 2019
Zagreb Croatia
Event Details

The Turning Point: Thriving Through Evolutionary Chaos
September 27, 2019
Copenhagen Denmark
Event Details

Find Your Flow
September 28, 2019 to September 29, 2019
Basel Switzerland
Event Details

Scientists, Mystics, and Sages
November 7, 2019 to November 11, 2019
Hyatt Regency Tamaya Resort & Spa, Pueblo, New Mexico
Event Details
Also coming up in 2019 (more information coming soon!)
June 13: San Francisco, CA – Commonwealth Club
August 20: Atlanta, GA – Unity North Atlanta
August 24 – 25: Orlando, FL – International Maxwell Certification
November 2: Sedona, AZ – Celebrate Your Life Conference
November 22: Palo Alto, CA – Unity Church
Bruce Recommends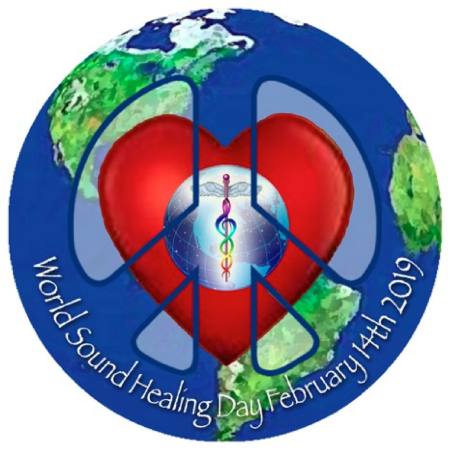 February 14: Join thousands throughout the planet for the 17th Annual WORLD SOUND HEALING DAY on TODAY, February 14, 2019. At 12 noon (local time in your time zone), sound forth for 5 minutes with the "AH", created and projected with the energy of compassion and love, sending a sonic valentine to Gaia, our Mother Earth. WorldSoundHealingDay.org

Heal documentary is now available on Netflix! Join me and other luminaries to learn how to change your mind, change your body, and change your life.
---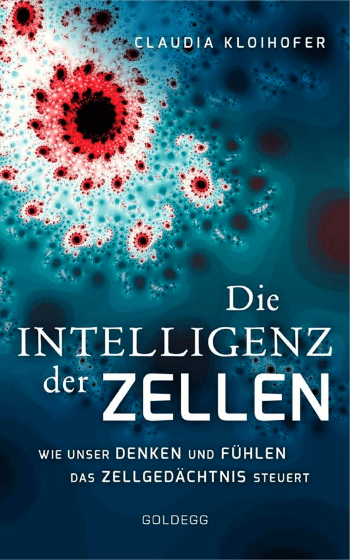 For our German Speaking community, I recommend Claudia Kloihofer's new book, Die Intelligenz der Zellen ("The Intelligence Of Our Cells"). Please Note: Unlike the author, I do not believe that "memory" is IN the cells. BUT, I agree with Claudia Kloihofer that the way we think and our behavior shapes our biology and that a conscious intervention can lead to a rewriting of one's life and path.
Wie unser Denken und Fühlen das Zellgedächtnis steuert. Prägungen, die unser Leben beeinträchtigen, können gelöscht werden . Wir alle können belastende Situationen und mentalen Schmerz stoppen und uns neu ausrichten. Dadurch entdecken wir wieder unsere ursprüngliche Kraft und finden zu unserem unbelasteten Wesen zurück."
Auf Basis ihrer schamanischen Ausbildung und ihrer Erfahrungen im Familienstellen entwickelte sie die Körper-Resonanz-Methode (KRM), den "Self-walk" zum ursprünglichen Wesen und die Remove-Cell-Memory-Technik (RCM).
Claudia Kloihofer gründete das Mutmachinstitut, um Menschen zu ermutigen, mehr auf die Weisheit ihrer inneren Stimme zu vertrauen.
"The Intelligence Of Our Cells" How we feel and think regulates the memory of our cells. To erase bad habits that affect our life – how can we do that?
Stunning scientific findings show how the memory of our cells regulates how we think and feel. Bad experiences lead the cell-memory to be filled with negative ideas and thus influence our life. Using the method of body-response we can erase old, negative memories from our cells. In that way, we can return to our primal, natural and free being! This way we can generate a new freedom, which makes life easier. This book shows how every human being can stop negative situations and mental pain and find a new orientation in life. On the way to rediscovery of our own strength.
Claudia Kloihofer is a "reassurer", she founded the "Mutmachinstitut" (Institute for Courageousness) to encourage people to trust the wisdom of their inner voice and turn their fear and doubts into courage and clarity. She works as a tutor for success, as a trainer and coach for managers and individuals.
Based on her experience as a shaman and with family constellations, she developed the method of body-resonance (KRM), the "self walk" to the primal being and the "remove-cell-memory"-technique. Her first book "Signals Of The Body" is the foundation of her talks and seminars.
---
Become a Member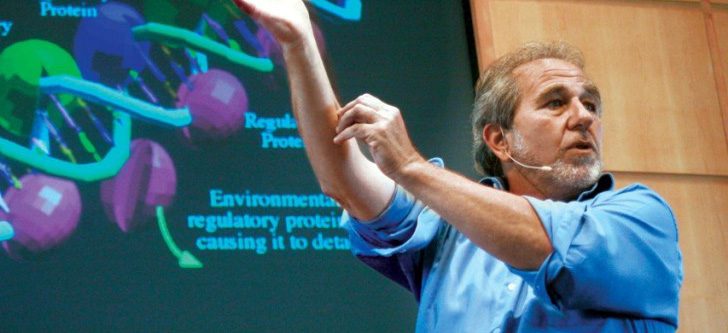 Join today for the next Membership Call, February 16, 12 pm PDT and get exclusive access to the audio and video resources in the Bruce Lipton Archive – featuring over 30 years of cutting-edge research and teaching. Plus, when you join you'll have the chance to ask your questions and hear Bruce LIVE on our Monthly Member Calls.
Because our Members are entitled to unique information directly from Bruce as well as the information to create heaven on earth, your library membership will become…well priceless….