Hello Dear Friends, Cultural Creatives and Seekers Everywhere,
The Answers Lie Within
Originally, this idiom was used to emphasize that the answers to life's spiritual questions reside within us. Simply, rather than seeking God in the outer world, this insight suggests that God resides within our bodies. The answers to our questions are derived from the fact that our bodies speak to us with sensations, images, emotions, and an inner knowing that is beyond words. Consequently, it has been proposed that through meditation we can focus our attention on our inner spiritual realm where all of our questions will be answered.
As a cell biologist, I would like to offer a radically different and very empowering point of view for the same idiom based on Fractal Geometry.
Fractals are a natural phenomenon that can be expressed through mathematical sets that exhibit a repeating self-similar pattern displayed at every scale (i.e., at higher and lower magnifications). For example, almost all cells in the body have the exact same functions as found in a whole human. Simply, a cell and a human represent fractal images.
At the present time, the behavior of eight billion humans has precipitated the 6th mass extinction that now threatens the survival of human civilization. Sociologists, economists, politicians, and religious leaders, among others, are all offering different solutions to right the course of this ship. But as the days go on, the situation is becoming more tenuous and uncertain, extinction is imminent … it's just a few decades away.
This is why I emphasize the biological implications of "The answers lie within." A human body is comprised of approximately 50 trillion cells, most of which represent the functional equivalents of "miniature" human beings. Cells and humans have the same needs and share the same desire to survive. While eight billion humans are struggling to survive on the planet, consider the fact that in the confines of a fit human body, fifty trillion cellular citizens are living in health and harmony. Like their human counterparts, each cell has a job, gets paid a living salary in ATP (the energy molecule referred to as "the coin of the realm"), has healthcare, protection, and a political voice (emotions and symptoms). Recognize that the same body chemistry that makes you feel good and healthy also provides the cells with the same good feelings and health.
The point is profound; if we can assess the social dynamics that provide this massive cellular community with health and happiness, we could apply the same behaviors to the comparatively small population of the planet's human beings.
This month's video emphasizes how a cell's nervous system is a fractal expression of the human nervous system. For years, scientists have tried to understand the mechanics of the human brain. Neuroscientist Gerald Edelman attempted to trace the possible interconnections among the hundred billion neurons comprising the human brain. The sum of potential interconnections among neurons in the human brain results in the number 10 followed by ten million zeroes, and there are only 10 followed by eighty zeroes of positively charged particles in the entire universe.
Lost in the overwhelming complexity, neuroscientists tried to study the simpler brains of smaller organisms. Scientists then focused attention on the brain of a microscopic round worm called coenorhabditis elegans. The body of this worm consists of total of 959 cells and its brain has only 302 cells. Despite the mapping of the connections among the neurons and the comparison of brain structure with behavioral mutants, the complexity of the communication pathways has resisted analysis.
The fact is a cell also has a brain, as attested by its behavioral complexity. But as illustrated in this month's video, the cell's brain is actually an organic information processor, a "chip." The mechanics of the cell's membrane reveal the fundamental nature of a nervous system operates, regardless of how many cells are found in the brains of larger organisms.
The point I am emphasizing is that an understanding of cellular dynamics offers human civilization a fractal pattern by which human beings can create a social structure that ensures all of us a chance to thrive into the future. All we need to realize is "the answers lie within."
Wishing you all health, happiness and a wonderful Holiday Season,
Bruce
---
Upcoming Events

Woodford Folk Festival
January 1, 2020
Australia
Event Details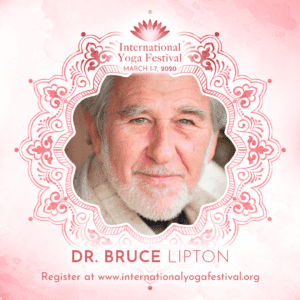 International Yoga Festival
March 1 – 7, 2020
Rishikesh, India
Event Details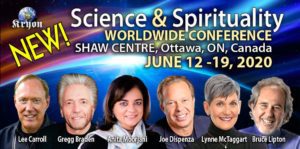 Science & Spirituality
June 12-19, 2020
Ottowa, Ontario
Event Details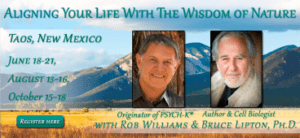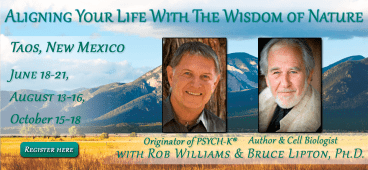 Aligning Your Life with the Wisdom of Nature
June 18-21, 2020
Taos, New Mexico
Event Details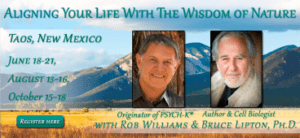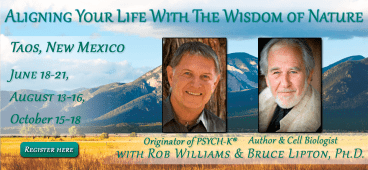 Aligning Your Life with the Wisdom of Nature
August 13-16, 2020
Taos, New Mexico
Event Details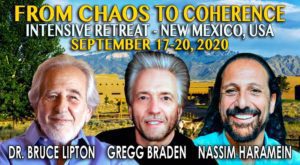 From Chaos to Coherence: The Power to Thrive in Life's Extremes
September 17-20, 2020
Santa Ana Pueblo, New Mexico
Event Details
Consciousness & Healing Intensive Retreat
October 1-5, 2020
Maui, Hawaii
Event Details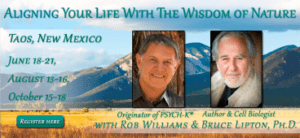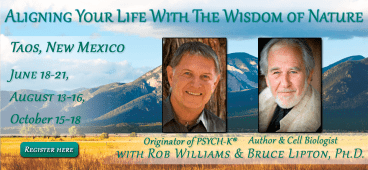 Aligning Your Life with the Wisdom of Nature
October 15-18, 2020
Taos, New Mexico
Event Details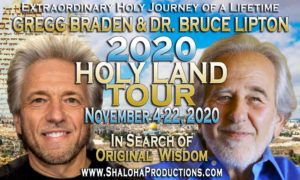 Holy Land Tour with Gregg Braden and Dr. Bruce Lipton
Nov 4 – 22, 2020
Israel
Event Details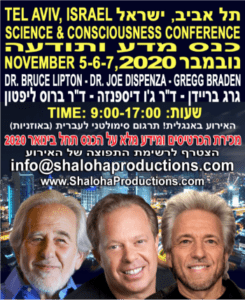 Science & Consciousness Conference with Dr. Bruce Lipton, Dr. Joe Dispenza, and Gregg Braden
November 5-7, 2020
Tel Aviv, Israel
Event Details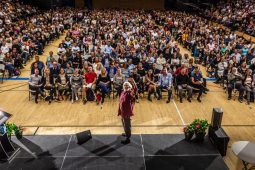 The Honeymoon Effect: The Science of Creating Heaven on Earth
December 4, 2020
Farum, Denmark
Event Details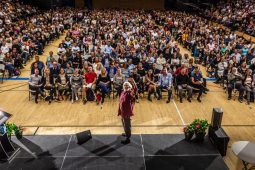 Workshop in the New Biology: Thriving in a World of Change
December 5, 2020
Farum, Denmark
Event Details
---
Bruce's Spotlight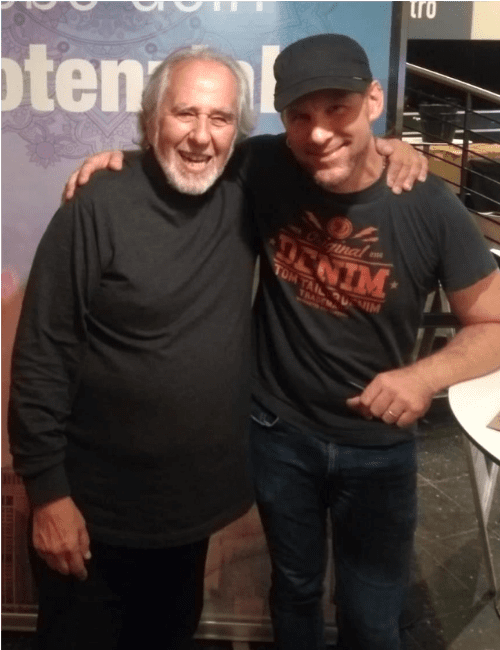 Years of lecturing around this beautiful planet have provided me an opportunity to encounter wonderful Cultural Creatives that are helping to bring harmony into the world. Each month, I want to honor cultural creatives by sharing with you the gifts they have shared with me.
This month, I'd like to introduce you to a friend from Germany: singer, composer and multi-instrumentalist, Jan Ullmann. I met Jan in Switzerland at the 'Find your Flow' conference, where he opened the event with his beautiful music. His voice and his music touch peoples hearts and creates moments of healing and good energy. Jan has been performing around the world for many years.
"Music is a universal language – music brings people together and creates possibilities of understanding, connection and peace" – Jan Ullmann
As a holiday special giveaway, you can download his song 'Song Of Your Soul' for free (password: bruce lipton). Enjoy!
Find out more about Jan & his music.
And be sure to subscribe to Jan's YouTube channel to discover new videos of his performances and his latest music on YouTube.
---
Featuring Bruce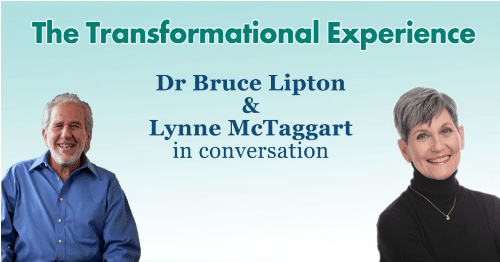 The Transformational Experience – a Facebook Live Event with Lynne McTaggart
Watch Here
---
Bruce Recommends
Lynne McTaggart's The Power of Eight – Intention Masterclass 2020!
Learn More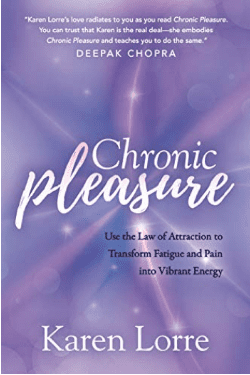 Chronic Pleasure by Karen Lorre: Use the Law of Attraction to Transform Fatigue and Pain into Vibrant Energy – Now available as an Audiobook, narrated by the author!
---
Become a Member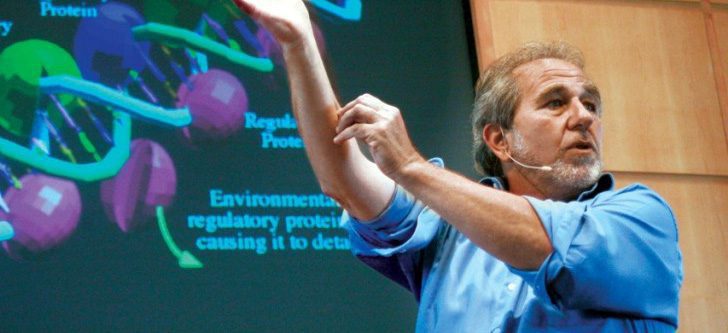 Join today for the next Membership Call, happening Saturday, January 25th at 12pm PDT and get exclusive access to the audio and video resources in the Bruce Lipton Archive – featuring over 30 years of cutting-edge research and teaching. Plus, when you join you'll have the chance to ask your questions and hear Bruce LIVE on our Monthly Member Calls.
Because our Members are entitled to unique information directly from Bruce as well as the information to create heaven on earth, your library membership will become…well priceless… JOIN FOR UNLIMITED ACCESS