Hello Dear Friends, Cultural Creatives & Seekers Everywhere,
Decision-Making in a Time of Evolution
Human civilization is facing an imminent extinction of its own making. Humans have upended the environment and are destroying the web of life from whence we came, and upon which, we depend for our survival.
Crisis precipitates evolution. In the I-Ching, the ancient Chinese Book of Changes, the word crisis is defined as either "danger" OR "change point." Current global crises can be perceived as both, danger and a change-point. If civilization's behavior doesn't radically change, we are indeed facing danger (i.e., extinction). Civilization's survival is predicated on engaging a change-point in which we radically rewrite cultural norms.
As civilization devolves into chaos, it is important to recognize that this represents a positive situation. We cannot build a sustainable future on the faulty foundation of today's civilization. A fundamental character of a civilization in upheaval is a cultural reorganization that impacts every level of life from personal relationships and domestic situations, to redesigning industry and learning how to work in harmony and in support of Mother Nature.
Big Changes = Big Decisions
In a world of chaos, where an old way of life is failing and a new way of life is forming, we will be called upon to make very important decisions that alter the fate of our lives. How will I afford to live in this changing world? Should I change jobs? What are my educational plans? Should I move to another home or location? Should I have children?
There are TWO significant considerations in making major, life-changing decisions: One well known and the other, a very important, but rarely used source of resolution. When faced with an important, life-influencing decision, most start with a mental assessment of the pro's and con's surrounding that decision. We attempt to evaluate the consequences of a decision using acquired knowledge and the awareness derived from previous life experiences.
Sometimes, facts lead to a clear and simple conclusion wherein making a decision is easy. But many decisions are not so easily resolved. For example, consider you are offered a job that requires you to move to a new place. Fact A: The job offers an enticing 30% increase over current salary. Fact B: The cost of living in your new residence is 40% higher than where you currently live. Fact C: Your new job responsibilities will change. Fact D: Lifestyle and community consequences may be profoundly different than the current situation.
Facts A and B offer straight forward conclusions, with easy to map-out projections: You will make more money, but it will cost more to live. It's simple math. However, by their nature, Facts C and D are subjective, which means they are based on personal feelings, tastes, and opinions that are difficult (or impossible) to quantify.
In addition to the problem of calculating a decision based on incalculable subjective "facts," consider the consequence of assessing a decision based on misperceptions about things we formerly learned or experienced. Are ALL the "facts" one holds in their mind accurate? Subjective variables and potential misperceptions obviously throw a monkey wrench into the decision-making process that may result in fully unintended outcomes.
A profoundly important consideration is that the body has another mechanism that can significantly impact decision-making … feelings. No, this is not New Age mumbo jumbo. For nearly a hundred years, quantum physics has revealed that our perception of a universe divided into matter and energy realms is a false assumption. Quantum physics, the most tested and validated of all sciences, reveals that the Universe is a singularity, it is all energy … atoms are not made of matter. The body translates energy fields into sensations defined as "feelings."
We perceive some energies as "physical" matter, while other energies are represented as invisible waves (e.g., radio, TV and cell phone broadcasts). Our bodies represent physical expressions of energy, while consciousness is an example of an invisible energy field. In physics, energy fields from different sources can become entangled and influence one another. When in harmony, energy fields can combine and enhance the power, or strength, of their collective field. This form of empowerment is scientifically referred to as constructive interference, and in terms of human consciousness, "good vibes."
In contrast, when two or more disharmonious energy fields combine, their entanglement may cancel each other out in a process scientifically referred to as destructive interference, again, in terms of human consciousness, "bad vibes." There is a basic truism, "energy is life; no energy, means no life." Since the energies of all the physical and non-physical elements of the world are entangled, the energies that comprise one's life can be expressed in terms of vibrations ranging from life-affirming constructive interference to life-threatening destructive interference.
The body has an amazing ability to read vibrational fields and transduce these experiences into what we perceive as good and bad "vibes." Mechanistically, the translation of vibratory signatures as feelings is attributed to the function of the heart, not the brain. The mind derives a decision based upon assessing the influence of learned and experienced behaviors. In contrast, the "heart" simply calculates the net result of an enormous amount of entangled energy values concerning the decision and generally comes to a simple digital conclusion expressed as a good vibe or bad vibe. The heart's insight is more complete and accurate in contributing to a final decision than the mind's limited analytical assessment.
Perhaps the best solution in decision-making is to first assess a situation by using mental analysis, comparing and rating the perceptions of the resulting pro's and con's. Once the mind arrives at a decision, sit back and ask, "How do I feel about this decision." If the heart and mind agree and express "good vibes", move forward with your decision. BUT, if the heart experiences a weakening of the body's energy going toward bad vibes, or if the "feelings" cause doubts to arise, it means the energy field does not fully support the mind's decision and implies that a further review maybe necessary.
We are moving into a future that will require making profound life-changing decisions that will influence our survival. The valuable insight is that we are endowed with an energy-based information processor. When we learn to trust the heart's reading of vibrational signatures, most of the hard decisions we will face in life can be made by simply listening to our feelings.
Wishing YOU good feelings of LOVE dear friends,
Bruce
P.S.: Note added in proof – Quantum physics and epigenetics collectively reveal that astrology transcends metaphysics and can more accurately be defined as astrophysiology. As a dear fan of astrologer Linda Masterson [Soul Solutions], I look forward every month to her description of the prevailing astronomical energy fields that influence human behavior. Two days after composing this month's Newsletter theme, emphasizing the role of the heart in our lives, I received this wonderful corroboration from Linda's insight:
"Saturn and Uranus in Taurus are in a VERY STRONG, YEAR-LONG yelling match about old and new energies. Saturn is the standard-bearer of the 'tried and true' and Uranus is pushing for innovation and up-leveling, The trick is to find the balance of the Heart." (italics mine)
Humanity's current self-destructive behavior represents the "tried and true" of Saturn, while the "innovative" energies of Uranus are calling for an evolutionary upheaval, a change-point. As Linda emphasizes, the resolution calls for the "balance of the Heart." In addition to quantum physics and epigenetics, astrology is also guiding us to seek a heart-based future in which we can thrive.
---
Upcoming Events
At this time we are planning for these events to occur and will notify you if there's a change in schedule.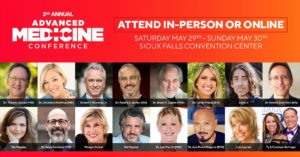 The Advanced Medicine Conference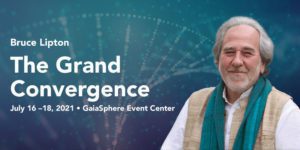 The Grand Convergence: The New Science of the Body-Mind-Spirit Trinity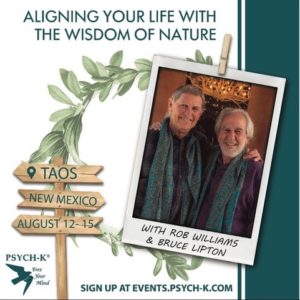 Aligning Your Life With the Wisdom of Nature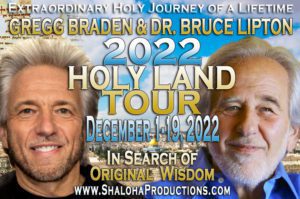 Holy Land Tour with Gregg Braden and Dr. Bruce Lipton
---
Bruce's Spotlight
Years of lecturing around this beautiful planet have provided me an opportunity to encounter wonderful Cultural Creatives that are helping to bring harmony into the world. Each month, I want to honor cultural creatives by sharing with you the gifts they have shared with me.
This month I would like to honor the wonderful skills of my nephew, Alex Lipton, Video Shaman. Nepotism? Quite frankly, Yes! … but that's because he is a gifted artist. An example of his work is provided every month as the video accompanying our Newsletter.
Alex grew up in Mahopac, New York where he developed a passion for cinema and telling stories. He was fascinated with the nature of how movies are made and the filmmaking process became fundamental in Alex's understanding of spirituality. From an early age, Alex was aware that reality and life itself has a "behind-the-scenes" world. He graduated from the film school in Los Angeles, Columbia College Hollywood with a B.F.A in Directing Cinema & TV Production.
Having become a novice wizard of sorts, Alex is a trained facilitator in the PSYCH-K process, and is skilled with experiential knowledge of Tarot and Astrology, often incorporating both into his practice of helping people re-remember their divinity and sovereignty as human beings.
Seeking to get your story out to the public in a video format? Contact Alex! Check out his work in the video above!
---
Featuring Bruce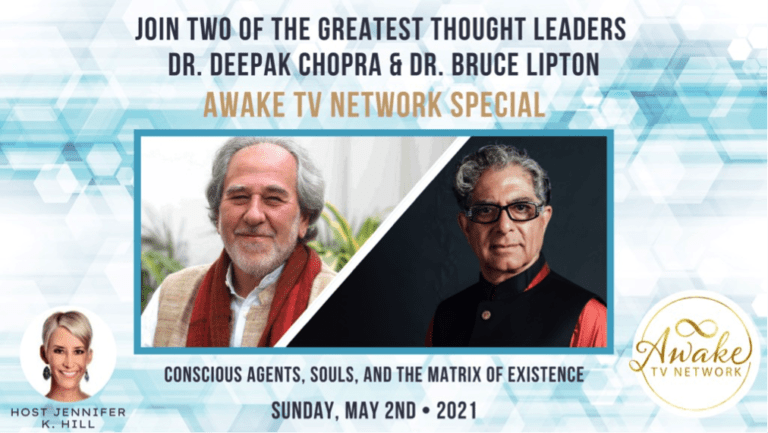 Conscious Agents, Souls, and the Matrix of Existence – Awake TV
In this never-been-done-before interview, two of the greatest thought leaders of our time, Dr. Deepak Chopra and Dr. Bruce Lipton, join together with host Jennifer K. Hill, to explore conscious agents, souls and the matrix of existence. During this episode, Chopra and Lipton discuss the nature of genes and the idea that consciousness is that which makes all experience possible. Tune in to watch LIVE on May 2nd at 3pm PT (6pm ET) (will be available for replay after May 2nd).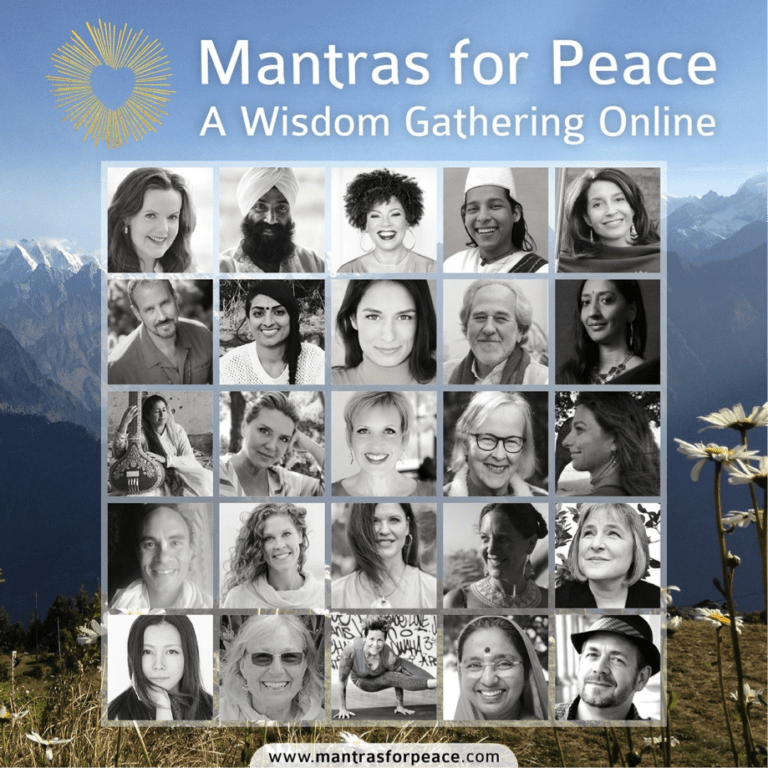 Mantras for Peace – A Wisdom Gathering Online Learn the art of peace craft through sacred sound subtle activism. Join me and a global community of peacemakers at the Mantras for Peace: A month-long Wisdom Gathering Online, FREE online – started April 20.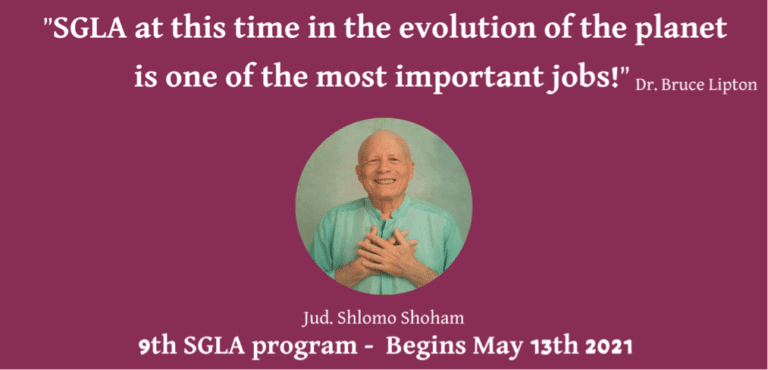 Sustainable Global Leadership Academy: 9th SGLA Program – SGLA is unique in its holistic experiential, training approach, which trains future leaders in the following four dimensions – intellectual, physical, emotional and awareness. For more information, click HERE.
---
Bruce Recommends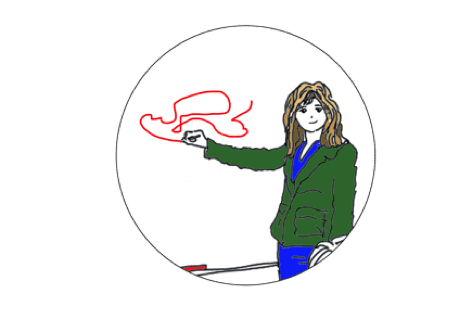 I Create What I Believe Training
Nancy Marie, Author of Passage of Change, has been sharing her I Create What I Believe! (ICWIB!) Program with parents, teachers, individuals, and veterans,suffering from PTSD for more than 10 years. The ICWIB! Program is currently being used with tremendous success in Head Start and preschool classrooms throughout the US and in other countries around the world to help young children resolve trauma, increase their resiliency, learn to self-regulate autonomously, and place their mind in a learning-ready state. It is also currently being used very effectively in a correctional facility. Since the ICWIB! Program has proven to be so effective in helping both young and old reduce stress and transform harmful perceptions and ineffective behavior, Nancy Marie is NOW offering the ICWIB! Online Training Program so it is easy for anyone, anywhere in the world to reap the benefits of these scientifically proven techniques.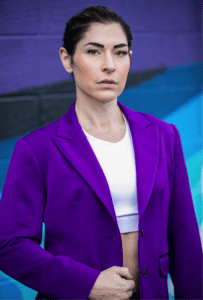 Kortney 'Ko' Olson and GRRRL
We were honored to host Kortney on Bruce's April membership call this month! Kortney is an accredited Olympic lifting, kettlebell, and Crossfit coach, a laughter yoga and Psych-K master facilitator, as well as the mfCEO of women empowerment clothing company, GRRRL, whose mission is: To bring together an army of women to fight for each other, like family, to collectively create a world where women are free and liberated to be their best versions of themselves. Regardless of ethnicity, body type, beliefs, religion or abilities. Check out her important empowerment work and clothing company HERE!
---
New Streaming Videos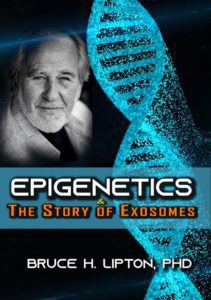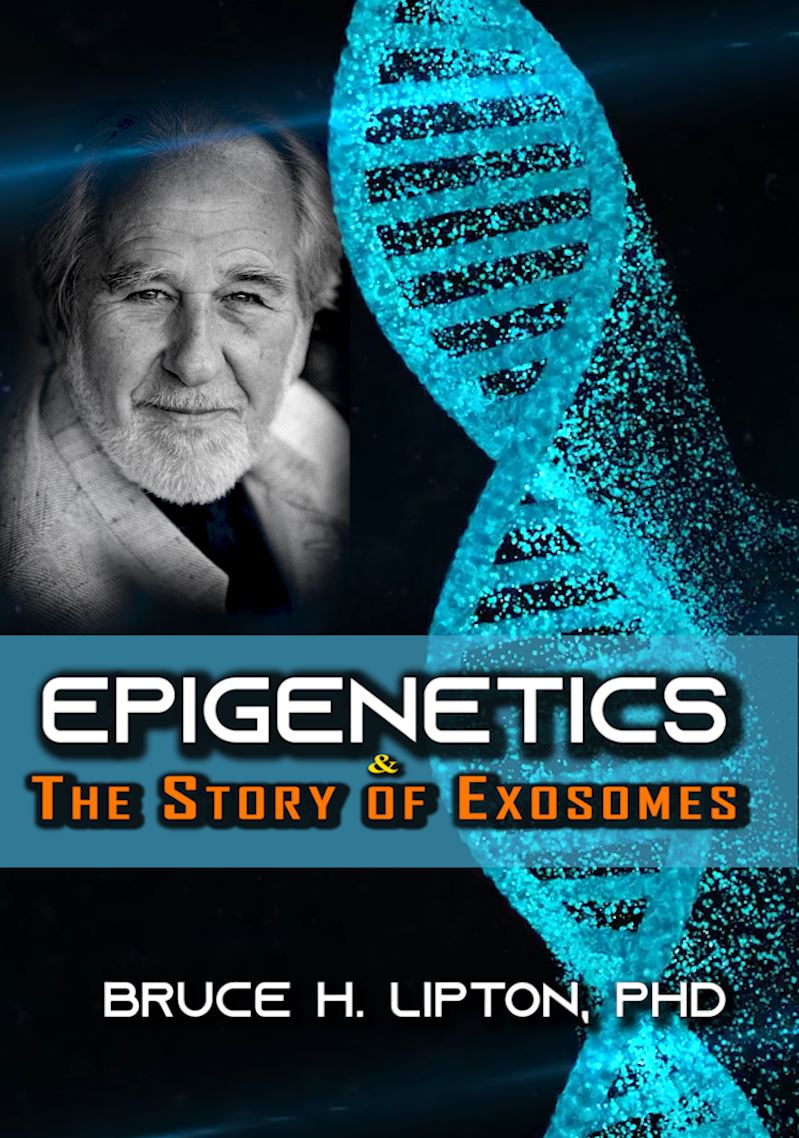 Epigenetics and the Story of Exosomes: The Information Highway And Bridging Body & Mind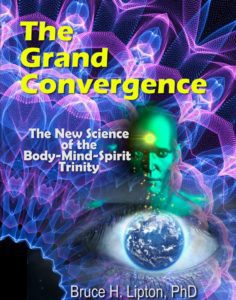 The Grand Convergence: The New Science of the Body-Mind-Spirit Trinity
---
New Year, New Website
We are so very happy to share the next evolution of our website at BruceLipton.com! It is our pleasure to present a new site with improved navigation and a cleaner design, providing easier access to Bruce Lipton's teachings, interviews, free resources, and more.
Please take a look around the new site to find all of the archived monthly newsletters; hundreds of hours of educational (and entertaining) videos and interviews; access to free resources organized by category; a new and improved contact page; and a directory of complementary healing modalities.
We also have an exciting new feature for our membership.
---
Free Shipping Offer

For a limited time, we are offering FREE SHIPPING on Domestic Orders over $25 and International Orders over $100! Enjoy our STORE.
The shipping fee will be deducted automatically if your order meets the criteria. $25 for domestic/$100 international. Free shipping applies only to physical products. Membership and streaming products do not qualify.
---
Become a Member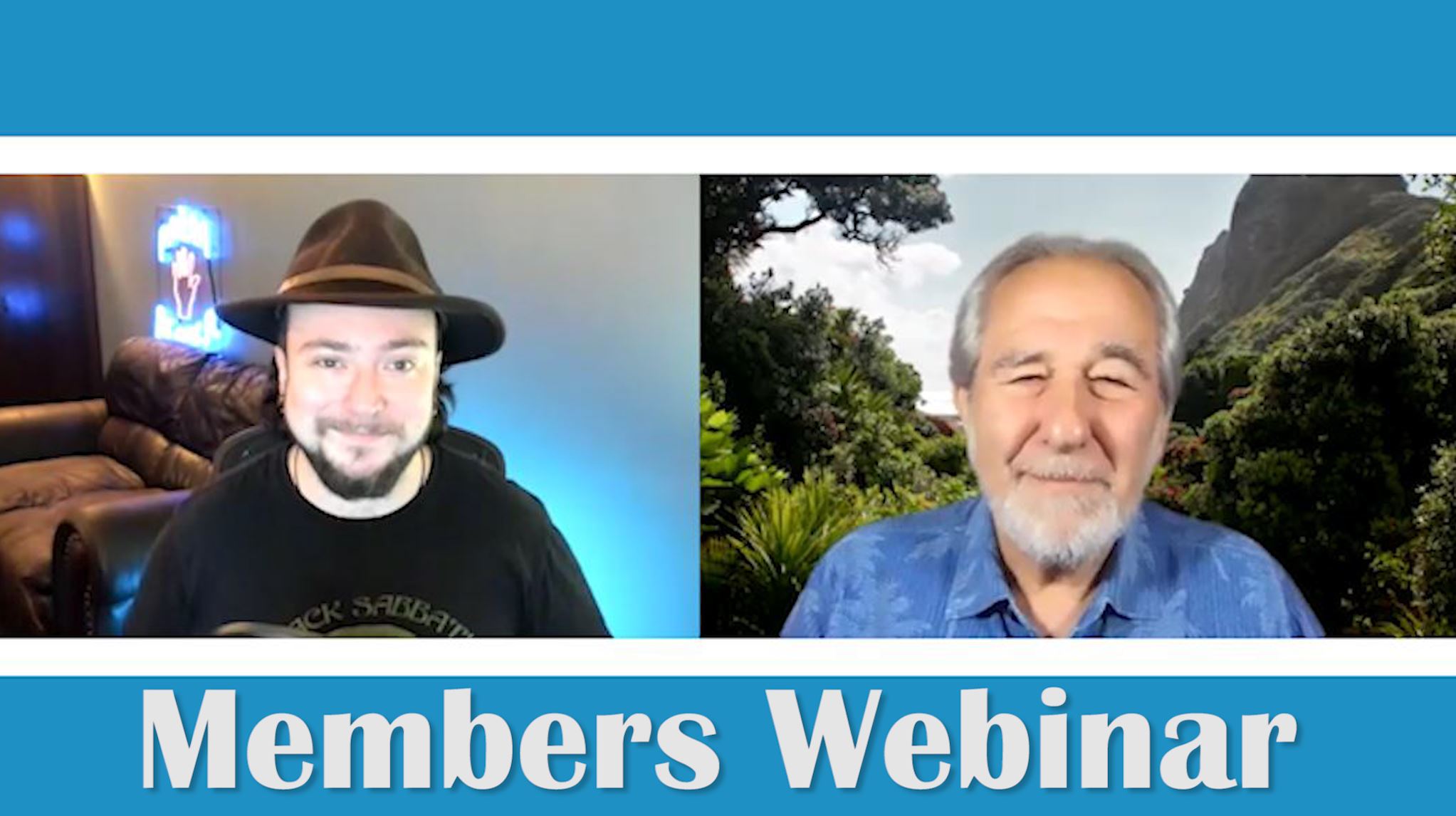 Join today for the next Membership Call, happening Saturday May 15th at 9:00am PDT and get exclusive access to the audio and video resources in the Bruce Lipton Archive – featuring over 30 years of cutting-edge research and teaching. Plus, when you join you'll have the chance to ask your questions and hear Bruce LIVE on our Monthly Member Webinars. Learn more about Membership details.