Hello Dear Friends, Cultural Creatives and Seekers Everywhere,
Time Out … a Pause to Reflect
When nutrients are placed in a tissue culture dish, cells express growth behavior by moving to the stimulus and are open to assimilate the nutrition. In contrast, when toxins are placed in the culture dish, the cells engage in a protection response by moving away from the stimulus and closing themselves down to ward off the environmental threat. Growth behavior: Move to the stimulus and be "open." Protection behavior: Move away from the stimulus and be "closed." The insight offered by these cells is that organisms cannot move "to" and "away" from a stimulus, nor can they be "open" and "closed," at the same time. The profound conclusion is that organisms can switch between eithergrowth or protection, but they cannot engage in both behaviors simultaneously.
What position do you think an individual's "survival" switch would be in response to each of the following two news bulletins: 1) "The annual flu season is back and as normal, there are certain populations whose lives are more threatened." 2) "The COVID-19 virus is coming and millions may die." In previous years, you may not have been overly concerned about the report offered in version 1. However, today's corona flu pandemic, fraught with massive potential deaths, has almost the entire global civilization engaging in a protection response, hiding from one another and "locked down" in isolation. (More discussion about the corona pandemic can be found HERE or HERE).
The greatest of all human fears, the fear of death, is a primal fear and we first acquired it when we were very young children and experienced the reality that pets and people die … and as "people," that would be our fate too. Once we owned the fear of our own mortality, our subconscious minds have been continuously on the lookout for life-threatening situations, 24-7-365.
The subconscious mind has been given control over our growth-protection switch, and in this role, it unconsciously shapes the character of our lives. Consider the lifestyle difference between lesser organisms that have no concept of death with the plight of humans who know they are mortal beings and will inevitably die. Unfortunately, and in spite of the fact they may be church-goers, most people fear death because they see it as an ending, an oblivion. We're here, we live, we die, and then we're gone forever.
In contrast, a smaller population holds an unshakeable belief in the continuation of life after death. The notion of an "afterlife" promoted by some major planetary religions was intended to assuage the fears of mortality for their followers. However, there's a catch because the teachings introduce a new fear … an afterlife in Hell. Yet, congregants can be redeemed, "saved" by following a set of "rules," and consequently be promised an afterlife in Heaven.
Is there an afterlife with a Heaven and a Hell? Simply, there have been no reliable reports from those that have passed. Perhaps this would be a better question, "Is there consciousness after death?" For years, survivors of near-death experiences have reported similar experiences of a continuing awareness, even after EEG brain recordings reveal that their nervous systems went off-line … that they were "brain-dead" while claiming to be conscious.
A new and empowering vision of the existence of an afterlife has been provided in two highly recommended and important books: Dying To Be Me by Anita Moorjani, and Proof of Heaven: A Neurosurgeon's Near-Death Experience and Journey into the Afterlife by Eben Alexander. Anita and Eben's personal stories provide abundant support that our identity (spirit) exists beyond our physical bodies. Their observations conform with the scientific principles offered by quantum physics, the most valid and truthful of all the sciences. As summarized in the prestigious scientific journal, Nature, Johns Hopkins Professor of Physics, Richard Conn Henry concludes, "The Universe is immaterial-mental and spiritual. Live and enjoy." (Nature 2005 436:29).
Consider this: If we could really be assured that our identity, our consciousness, is an expression of an immortal spirit (perceived as an energy field in quantum physics), how would that change the way we live … and die? What would our lives be like without the looming fear of death? Can you recall the fearless freedom and joy as a child prior to learning about death? Life on this planet is truly a gift, for it is an opportunity to manifest our deepest wishes and desires. We don't have to die to experience Heaven, for we have the opportunity of creating Heaven right here on Earth! (Have you ever fallen in love and experienced the joy of the honeymoon? … as described in detail in the book, The Honeymoon Effect).
If consciousness is indeed an ongoing immortal entity, distinct from the physical body, the question arises as to how spirit would interface with the body? An answer to that question is provided in this month's video, with special thanks to our in-house video shaman Alex. Insights from both modern science and ancient wisdom collectively imply that we truly are spirits and are connected with our physical body (i.e., virtual reality "suits") via the Pineal Gland.
With knowledge of our immortality, we are empowered to let go of the fear of death and enjoy our ability to truly create Heaven-on-Earth!
With Love and Light,
Bruce
---
Online Events Featuring Bruce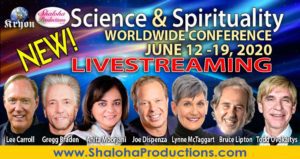 Science and Sprituality Livestreaming Event – June 12-19, 2020
This event, originally planned to be in Ottawa, Canada, has now become a LIVESTREAMING, global event only, to support the Stay-at-Home, Social Distancing and Lock Down Orders for all participants. You now have the opportunity to join from ANYWHERE IN THE WORLD! If you can't make this date or time, a REPLAY will be available online for 2 weeks!
Join me, Gregg Braden, and Lynne McTaggart for the free online program series: 'SMARTER, STRONGER, FASTER: Discover Why You Don't Need Technology to Take a Giant Leap Forward in Human Development'.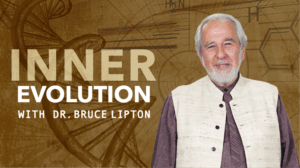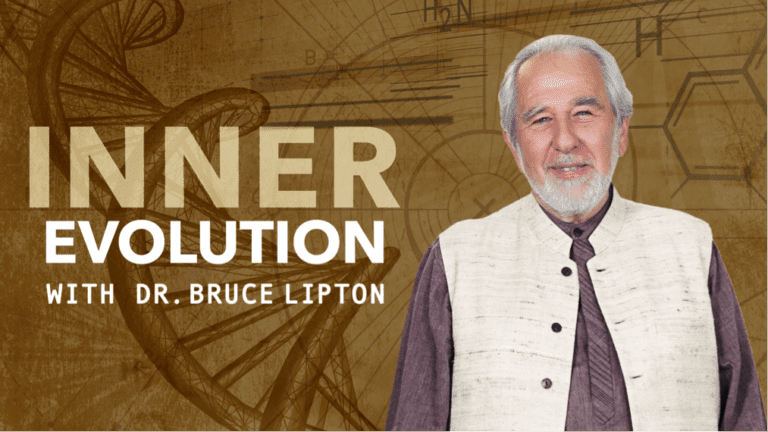 GAIA TV Series: Inner Evolution with Dr. Bruce Lipton
In this 13-part series, you will come to understand that you are not your genes. Your genetic expression is directly determined by your environment and, more importantly, your perception of that environment. What you will discover, is a scientific approach to understanding the spiritual connection that affects every part of the body. This will empower you to take back control over your genetic blueprint, the way your body responds to the environment, and achieve an inner evolution through biological change.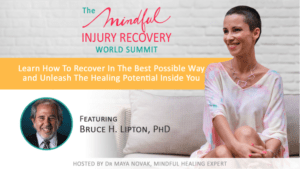 The Mindful Injury Recovery World Summit
Join me, Maya Novak, and 23 healing experts to talk about the effect your thoughts can have on your recovery, how to deal with pain and swelling, what to eat for the best outcome, and how to maximize your body's healing potential – it's the missing link that can literally change your life.
---
Upcoming Events
At this time we are planning for these events to occur and will notify you if there's a change in schedule.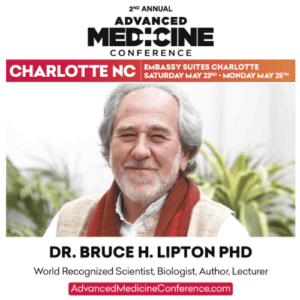 2nd Annual Advanced Medicine Conference
May 23-25, 2020
Charlotte, North Carolina
Event Details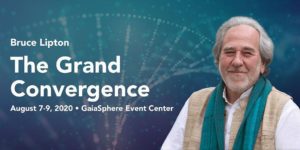 The Grand Convergence
August 7-9, 2020
Louisville, Colorado
Event Details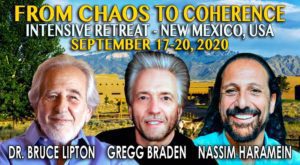 From Chaos to Coherence: The Power to Thrive in Life's Extremes
September 17-20, 2020
Santa Ana Pueblo, New Mexico
Event Details
Consciousness & Healing Intensive Retreat
October 1-5, 2020
Maui, Hawaii
Event Details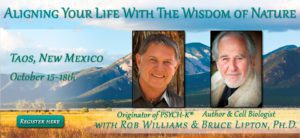 Aligning Your Life with the Wisdom of Nature
October 15-18, 2020
Taos, New Mexico
Event Details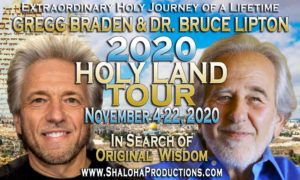 Holy Land Tour with Gregg Braden and Dr. Bruce Lipton
Nov 4 – 22, 2020
Israel
Event Details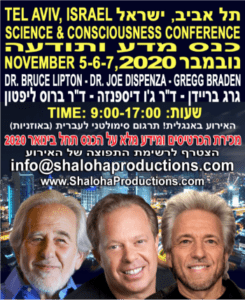 Science & Consciousness Conference with Dr. Bruce Lipton, Dr. Joe Dispenza, and Gregg Braden
November 5-7, 2020
Tel Aviv, Israel
Event Details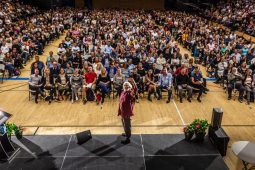 The Honeymoon Effect: The Science of Creating Heaven on Earth
December 4, 2020
Farum, Denmark
Event Details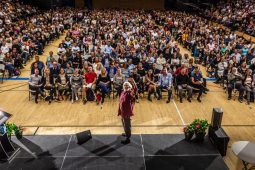 Workshop in the New Biology: Thriving in a World of Change
December 5, 2020
Farum, Denmark
Event Details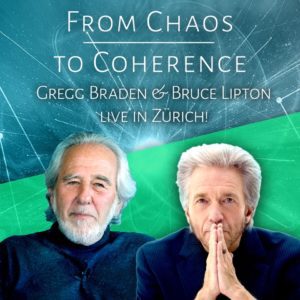 From Chaos to Coherence
December 12-13, 2020
Zurich, Switzerland
Event Details
---
Bruce's Spotlight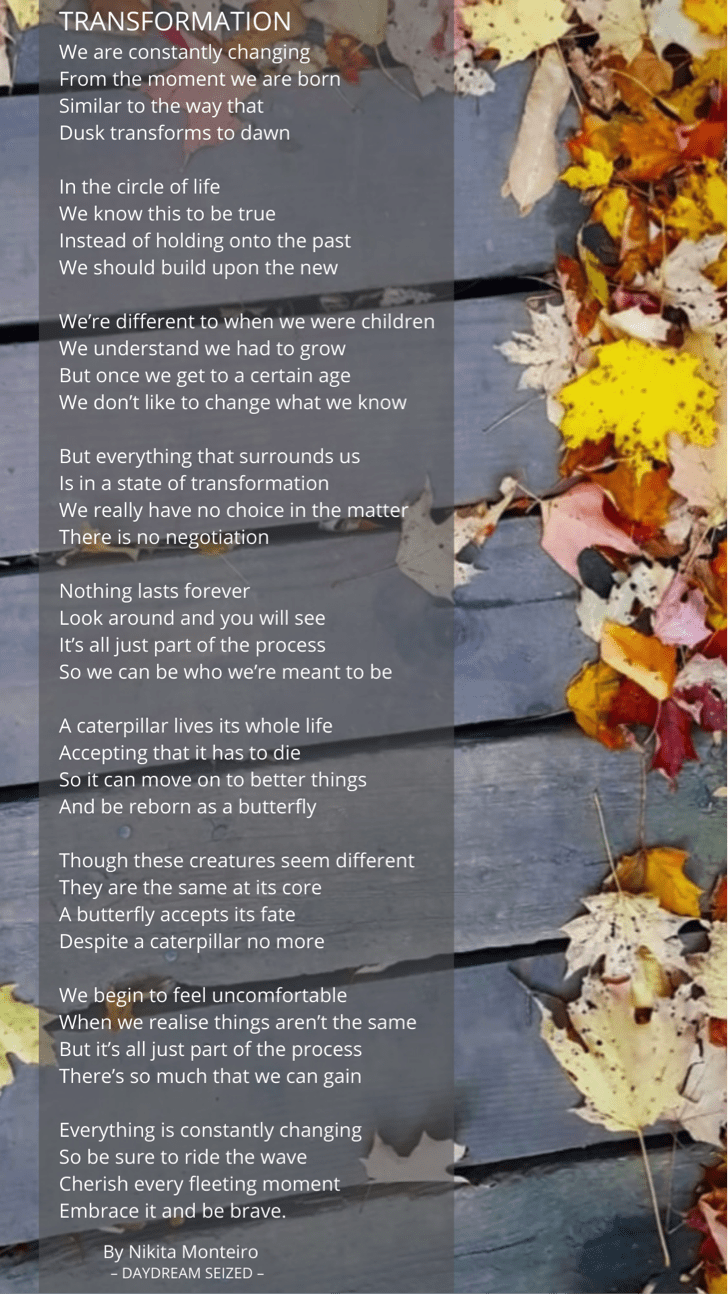 Years of lecturing around this beautiful planet have provided me an opportunity to encounter wonderful Cultural Creatives that are helping to bring harmony into the world. Each month, I want to honor cultural creatives by sharing with you the gifts they have shared with me.
This month, I'd like to introduce you to Nikita Monteiro, a writer and poet. Nikita writes:
"Originally from London, UK I took a leap of faith and moved to Toronto on a two-year working holiday visa to embark on what would quickly become a journey of self-discovery.

Since finally acknowledging I have suffered from anxiety from a young age, I've been on a mission to surround myself with positive vibes and focus on improving my own personal wellbeing – the more things I discovered were helping me the more I wanted to share, which is why I started 'Daydream Seized'.

From leaving cards with motivational messages around town, to writing a mental wellness blog and writing poetry, Daydream Seized is an umbrella of different creative projects that aim to highlight the notion that we are all connected, we are always exactly where we're meant to be and that we have so many things to be grateful for.

I hope by expressing my creativity – which also acts as little tributes to those who have shared nuggets of wisdoms that have personally resonated with me – it reassures others that though it may feel like it at times, you are not alone and now is as good as any time to Seize the Daydream!"
Thank you for your creativity, contribution, and for seizing the daydream, Nikita!
To learn more about Nikita's work, visit: daydreamseized.com
---
Bruce Recommends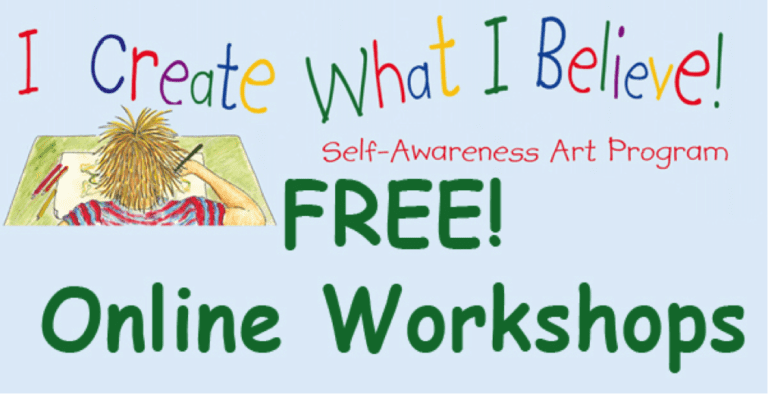 I Create What I Believe Workshops
The coronavirus epidemic has turned many people's lives upside down and in some cases is impacting parents of young children the hardest. In response to this dilemma, Nancy Marie, the creator of the I Create What I Believe! (ICWIB) program, which is based on and endorsed by Bruce, is offering FREE online ICWIB workshops for young children and their parents to help families cope with the stress and anxiety of this unprecedented situation.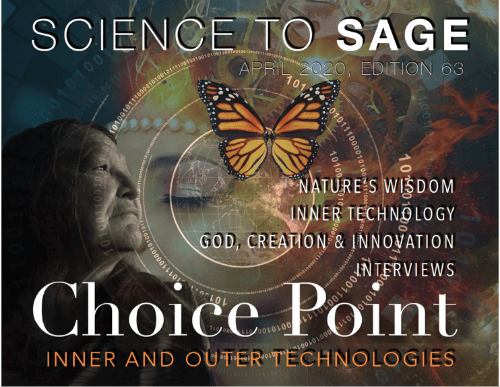 Science to Sage Online Magazine – April Issue – by Karen Elkins
---
Become a Member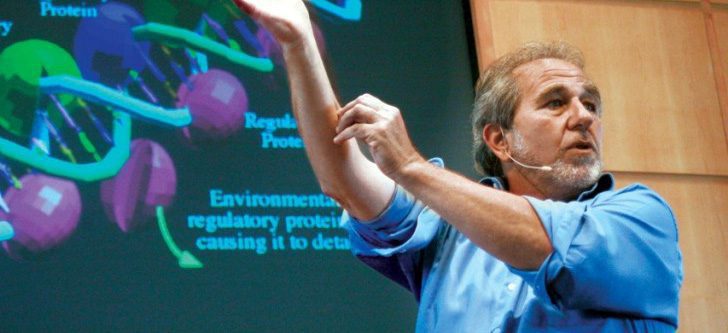 Join today for the next Membership Call, happening Saturday, May 16th at 2pm PDT and get exclusive access to the audio and video resources in the Bruce Lipton Archive – featuring over 30 years of cutting-edge research and teaching. Plus, when you join you'll have the chance to ask your questions and hear Bruce LIVE on our Monthly Member Calls.
Because our Members are entitled to unique information directly from Bruce as well as the information to create heaven on earth, your library membership will become…well priceless….JOIN FOR UNLIMITED ACCESS