Hello Dear Friends, Cultural Creatives and Seekers Everywhere,
My nephew Alex, whom most of you know as the video maven who creates our monthly newsletter videos as well as the host of our monthly membership calls, has recently gone on the road and made his first, and importantly, successful presentation at the Human Origins Conference in Arizona.
I lovingly refer to Alex as "Grasshopper," the character played by David Carradine in the ancient (1972) TV series Kung Fu. "Grasshopper" was a young student learning the secrets of the ancient Chinese martial art of karate from his teacher. Well, Alex was raised on the science described in The Biology of Belief, and as his "teacher," I am proud of Alex's efforts. It was in this light, I offered Alex an opportunity to try his hand at writing a newsletter for you. He has done a wonderful job in fulfilling this task, and I am delighted in offering it to you.
With Wishes of Love, Light, and Happiness,
Bruce
Winter Is Here
An Essay by Alex Lipton
In Game of Thrones, "Winter is coming" implies that doom, destruction and death will blow into the lives of its characters. The same "winter" symbolism was also expressed in the opening line of Shakespeare's Richard III, wherein Richard, Duke of York, forewarns, "Now is the winter of our discontent." This is the same ominous warning provided in the Game of Thrones: "Winter" is a metaphor to emphasize a dark and cold season wherein danger and even death may await. "Winter" also implies that one should always be prepared for inevitable dark periods that occur in life.
Humanity is already experiencing that metaphoric "winter." Consider the devastating effects of climate change, ranging from melting ice caps and glaciers to extreme crop destroying drought and polar vortex events that have dropped temperatures in the U.S. Midwest to lows seen on the planet Mars. Make no mistake, climate change is the defining crisis of our age.
The war of words between corporate interests and the findings of scientists has confused the public about the true nature of climate change. Geological assessments unquestionably reveal that climate change is a natural phenomenon that occurs in cyclic patterns over thousands of years. Whether through the leaking oil wells in the sea, polluting the land with toxic "Roundup" or cutting down the rainforest to make more hamburgers, human civilization is profoundly exacerbating the overall effects of climate change.
Is it possible to change our ways and restore the climate back to "normal"?
Some sources would have us believe that if we just simply recycle, buy electric cars, and reduce our carbon emissions the climate will be restored to what we have perceived as "normal." Unfortunately, in the future when the climate will inevitably stabilize again, it will create "new" and different weather patterns than we have experienced in the past. This point is not meant to minimize the actions of those who make personal choices to help the environment, for this is highly encouraged and absolutely important as an effort to help slow down the rate of change.
In order to effectively make the changes we wish to see, the global human population will first need to coordinate their efforts and begin to work together. The point here is that survival is predicated on humans reprogramming behaviors and cultural norms that have, to date, undermined the web of life.
To fundamentally change our ways, we must first change our beliefs about life and learn to live in harmony with Nature. As emphasized in The Biology of Belief, our developmental experiences shape our thoughts and consciousness, which in turn, guides our actions. The destruction of our environment can be attributed to a "dysfunctional" cultural program that may be best defined as "The Delusion of Separation Disorder."
Throughout human history we have been suffering from the delusion that we are separate from Nature and have dominion over her. This is the belief that suggests we can control and dominate Nature. And how is that working out? Well, we have subverted the web of life to the extent that human behavior has precipitated the 6th Mass Extinction event. The last Mass Extinction, over 60 million years ago, led to the extinction of dinosaurs … the current extinction will likely see the loss of human civilization before the end of this century.
With that being said, it's not too late to make positive changes in the world and create a more sustainable way of life. Yes, we can and should invest in renewable energy and other forms of technology which can help mend the environment rather than destroy it. But there is much more we can do. Honestly, I believe the big question is not solely about what we should or should not "do", but rather the questions we must first resolve are "Who are we?" and "Why are we here?"
Throughout history, countless indigenous cultures from around the world have embodied and shared a vision of reality that human beings are here to serve a strong and positive role in maintaining the environment. Accordingly, we are the gardeners and caretakers of Nature, with the responsibility (if we choose to accept it) to co-create with Nature. Separation is the misperception that leads to destruction, while wholeness is the path that can lead us to harmony and creation. Humanity must awaken and remember that we are all one super-organism sharing this world, and more importantly, that we are all part of Nature and not separate from her.
Planetary evolution is limited when we perceive ourselves as merely individuals. However, when humans come together in a coherent community, that is when the real evolution will manifest. When humans function in harmony with the principles of Nature, entire new levels of thinking will collectively emerge. Now is the time for humanity to remember our innate superpowers that include self-awareness, compassion, altruism, and most importantly … our ability to adapt. Evolution and adaptation go hand in hand.
Let us not forget that crisis ignites evolution. With the dire circumstances we find ourselves in today, in regard to climate change and mass extinction, humanity is given an opportunity to arise and express its fullest potential as a species. We can rise to the challenge, work together, and restore balance to Mother Nature … it is our moral duty and profound personal responsibility.
---
Upcoming Events

Evolution of Man and Medicine – Empowerment Through Truth, Knowledge and Proven Solutions. May 25, 2019 to May 26, 2019
Pasadena Convention Center Los Angeles, CA
Event Details

Engaging the Science of Vitalism in Practice and Life: Embodying the Biology of Belief
June 1, 2019 to June 2, 2019
Life Chiropractic College West Hayward, CA
Event Details

Epigenetics and the Story of Exosomes: The Information Highway Bridging Mind and Body
June 13, 2019
The Commonwealth Club, San Francisco, CA
Event Details

I Don't End Here: Biofield Science and Healing
July 18, 2019
IONS Conference, Santa Clara, California
Event Details

Aligning your life with the wisdom of Nature
Thu, Aug 8, 2019 to Sun, Aug 11, 2019
El Monte Sagrado Hotel, Taos, NM
Event Details

The Biology of Personal Empowerment: Thriving in a World of Change
Aug 20, 2019
Unity North Atlanta, Marietta, GA
Event Details

Life Strategies
Sat, Sep 7, 2019 to Sun, Sep 8, 2019
Rome Marriott Park Hotel, Rome, Italy
Event Details

Conscious Evolution
Sep 21, 2019 to Sep 22, 2019
Zagreb Croatia
Event Details

The Turning Point: Thriving Through Evolutionary Chaos
September 27, 2019
Copenhagen Denmark
Event Details

Find Your Flow
September 28, 2019 to September 29, 2019
Basel Switzerland
Event Details

Scientists, Mystics, and Sages
November 7, 2019 to November 11, 2019
Hyatt Regency Tamaya Resort & Spa, Pueblo, New Mexico
Event Details
Also coming up in 2019 (more information coming soon!)
August 24 – 25: Orlando, FL – International Maxwell Certification
November 2: Sedona, AZ – Celebrate Your Life Conference
November 22: Palo Alto, CA – Unity Church
---
Bruce's Spotlight on Music
Years of lecturing around this beautiful planet has provided an opportunity to meet wonderful Cultural Creatives that are helping to bring harmony to the planet! Each month, I want to honor one of these individuals by sharing with you the gifts they shared with me.
This month I'd like to spotlight a group you may already know very well, as they have been singing and performing since 1960: Ladysmith Black Mambazo. Two of my wonderful team members, Annie and Laura, went to see them in Santa Cruz, CA last month and raved about the uplifting and inspiring performance.
"South Africa's Ladysmith Black Mambazo was assembled in the early 1960s by Joseph Shabalala, then a young farmboy turned factory worker. Joseph took the name Ladysmith from his hometown, which lies in the province of kwaZulu Natal, halfway between the city of Durban (where members of the group live today) and Johannesburg. The word Black being a reference to the oxen, the strongest of all farm animals, Joseph's way of honoring his early life on his family's farm. Mambazo is the Zulu word for chopping axe, a symbol of the group's vocal strength, clearing the way for their music and eventual success. A favorite of the late great Nelson Mandela, Ladysmith Black Mambazo traveled with the future South African president, at his request, when he went to Oslo, Norway to receive the Nobel Peace Prize. One year later they were singing at the inauguration of the newly elected President. After many more special appearances with the South African icon, Mandela proclaimed the group South Africa's Cultural Ambassadors to the World."
Ladysmith Black Mambazo sings of peace and love, and calls for people to live in harmony. They bring light and love to every album and stage they grace.
Annie & Laura say: Seeing them live was SO INCREDIBLE!!!
Enjoy their music here.
---
Featuring Bruce


The Science of Self-Empowerment (8 Video Modules)
How does Quantum Physics further empower us? By acknowledging how energy fields, including consciousness, are the primary forces that shape our earthly experience, place us firmly in the driver's seat and make us the creators of our own lives! Bruce's event will air this Saturday at 9 am PT: "The Consciousness of Your Cells: Transforming Yourself & The World From The Inside Out."


The Energy Medicine and Healing Summit on the Shift Network
During The Energy Medicine & Healing Summit, you'll discover exactly how to take your health into your own hands (literally!) with today's top energy medicine experts, health practitioners, and healers, who will guide you toward transforming your overall wellbeing from the inside out.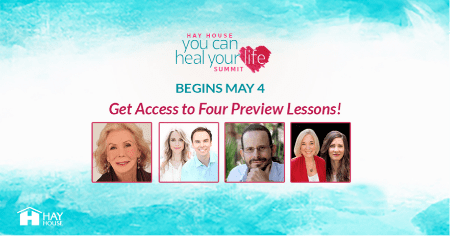 You Can Heal Your Life Summit
Get step-by-step tools for living your best life during Hay House's largest event of the year –The FREE You Can Heal Your Life Summit from May 4-20! Bruce will be speaking about The Honeymoon Effect: the Science of Creating Heaven on Earth!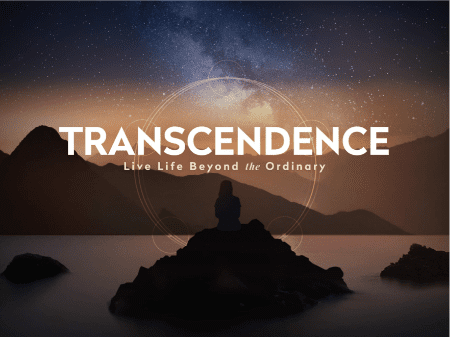 FMTV: The Power of Belief to Transform Your Life & Health with Bruce Lipton
Bruce will talk in depth about the relationship between, biology, physics and the mechanics of the mind through powerful metaphors that will push you towards regaining your own innate power to transform your life and your health. From the inside out.
---
Bruce Recommends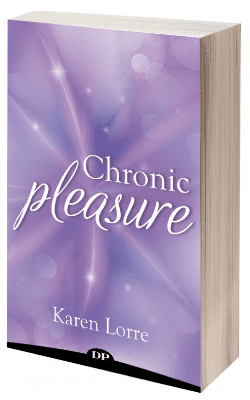 Karen Lorre wants to inspire you to let go of emotional or physical pain or fatigue to have vibrant energy and Chronic Pleasure! Really!
You can download your free ebook, Chronic Pleasure, HERE.
"Karen Lorre's love radiates to you as you read Chronic Pleasure. You can trust that Karen is the real deal – she embodies Chronic Pleasure and teaches you to do the same."
— Deepak Chopra
Bravo! In "Chronic Pleasure," Karen Lorre's deep and joyous commitment to truly unconditional love shines through on every page. So few books on the Law of Attraction let us know that it can be fun! Karen is spot-on in reminding us that the solution to misery isn't "less misery." It's MORE JOY!
— Gay Hendricks, Ph.D.
"Chronic Pleasure provides a life changing compilation of personal and client experiences that reveal how thoughts, emotions, and actions shape every aspect of our perceived reality. More importantly, this book provides a treasury of hands-on practices where Karen's words can be turned into positive life-changing actions. Her vision, outlook and intentions in creating a happier and healthier world are an inspiration and a practice for manifesting self-empowerment. For an antidote to the pain of today's world of personal and global chaos, read Karen Lorre's Chronic Pleasure."
— Bruce H. Lipton, Ph.D.
---
Become a Member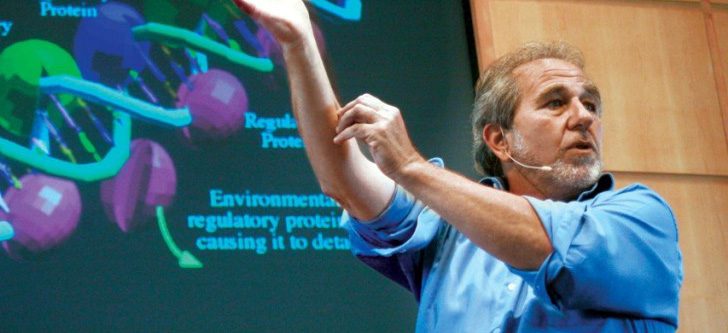 Join today for the next Membership Call, April 13th, 1 pm PDT and get exclusive access to the audio and video resources in the Bruce Lipton Archive – featuring over 30 years of cutting-edge research and teaching. Plus, when you join you'll have the chance to ask your questions and hear Bruce LIVE on our Monthly Member Calls.
Because our Members are entitled to unique information directly from Bruce as well as the information to create heaven on earth, your library membership will become…well priceless….