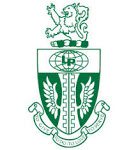 Date: Fri, May 18, 2018 8:00am – Sun, May 20, 2018 6:00pm
The Renaissance Hotel
Marietta
GA
USA
Join Bruce H. Lipton, Ph.D. and others:
From start, with Dr. Bruce Lipton, to finish, with Dr. Heidi Haavik, the opportunity to learn of leading-edge neuroscience developments that will shape the future of the chiropractic discipline and profession.

An interdisciplinary exposure to the concepts and world of neo-Vitalism, how these concepts have maintained their vitality over time, and how they are once again in timing and step with broader cultural and social developments.

Refreshing clinical insights into the significance of the subluxation and power of the adjustment from academic, clinician-scientists, as well as clinicians such as Dr. Dan Murphy, Dr. Michael Longyear and Dr. Dan Sullivan.

A greater appreciation for the power of lifestyle on health and well-being offered in a real-world, real patient, real change environment.

An insight into the global expansion of Chiropractic from the presidents and principals of five Rubicon institutions, bringing you a glimpse into trends emerging in other regions that hold the potential to impact the profession globally.

The power of leadership, how change happen, and how every one of us has the power to be a change agent in our lives, homes, communities and beyond!
For registration: http://www.therubiconconference.com/
For more information: