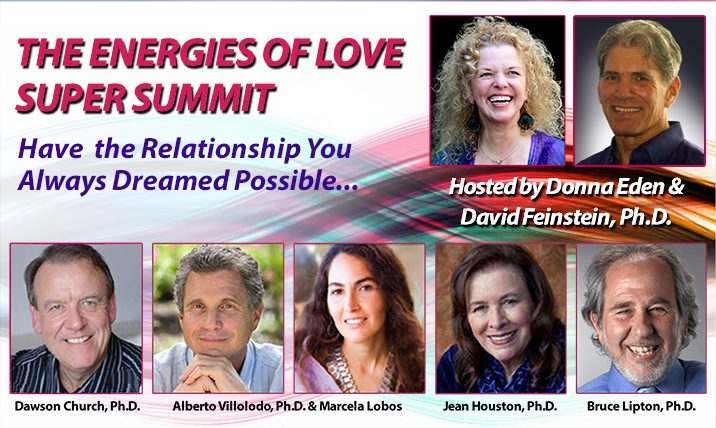 Date: Tue, Jun 12, 2018 8:00am – Mon, Jun 18, 2018 6:00pm
What is The Energies of Love Super Summit?
The Energies of Love Super Summit is a FREE, Online, 7-Day Webinar dedicated to improving relationships by focusing on leading edge, energetic strategies for bringing harmony to relationships.
What makes it unique is the nature and depth of content. Donna and David have been working on the energetic dimensions of health and relationships for almost 40 years now – helping thousands of couples and using their own relationship as a test-case!
With Donna's unique ability to SEE energy and David's background as a clinical psychologist, they bring something NEW and FRESH to the fields of medicine, psychology, and relationships. Their work on recognizing and shifting the ENERGY between two people is the A-HA moment most viewers are waiting for… and the results are powerful!
Join Bruce H. Lipton, Ph.D and other scientists to modern-day shamans, and hear inspiring stories and very personal strategies that help our speakers thrive in relationship.
To register: https://summit2018.energiesoflove.com/register/?affiliate=224
For more information: