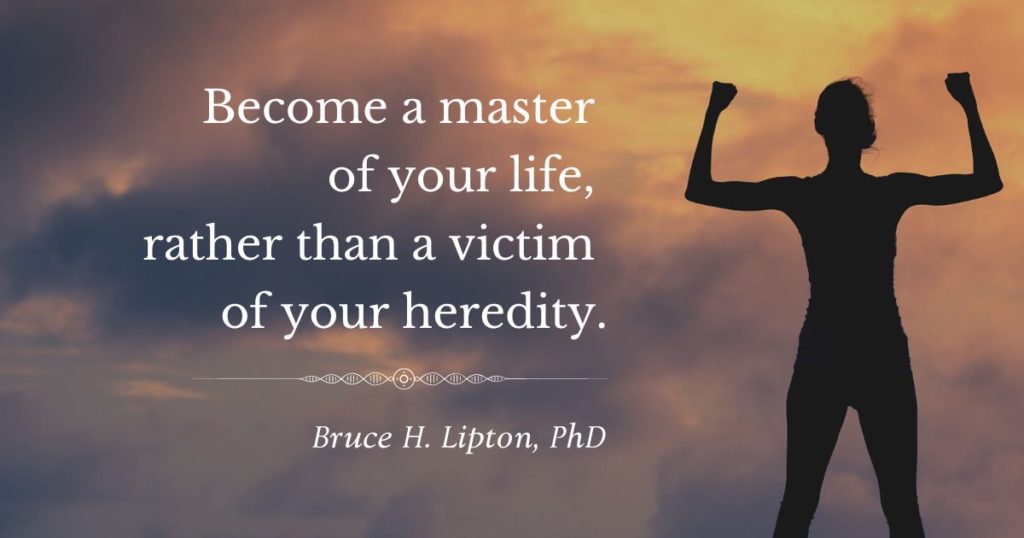 Firstly, the new knowledge of how perception controls biology reveals that we are active participants in controlling the character of our health and behavior. Our ability to consciously control our perceptions and environment has a profound influence on our lives, versus the old belief system where we are victims of forces outside our control. Secondly, when we live in the here and now, present all the time, and actively exercise our consciousness to run the show, we create the life we want. It becomes heaven on earth.
So you may relate to this cyclic interpretation: Our environment impacts gene selection, which then impacts the selection of proteins our bodies use to build tissue which then impacts our health and the quality of our lives, which then impacts our environment. Yet, sometimes we get stuck in cycles that seem to control our lives.
Epigenetics is just one example of our internal influence. Become a master of your life, rather than a victim of your heredity.