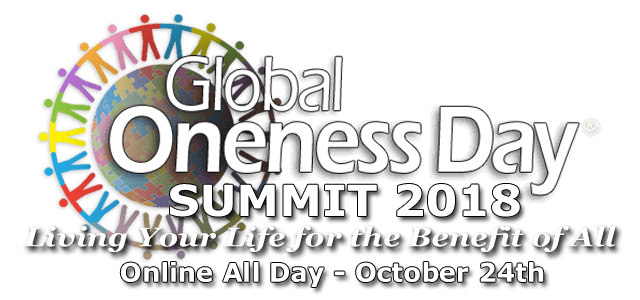 Date: Wed, Oct 24, 2018
Join Bruce and many other respected speakers at The Global Oneness Day Online Summit. This Celebration has grown each year, and this year will be our biggest event yet, with dozens of brilliant, internationally renowned speakers sharing their latest insights and experiences as we explore specific topics that are connected to how Oneness can be more deeply expressed in daily life in ways that encourage our global society to blossom into greater health, harmony and prosperity, and more frequent acts of kindness, compassion and love.
This is your opportunity to join tens of thousands of other participants for this beautiful experience of solidarity and shared consciousness, where we'll show the rest of the world there is a better way to live than alone and in fear of the unknown.