Beyond the Body-Mind – The Emerging New Human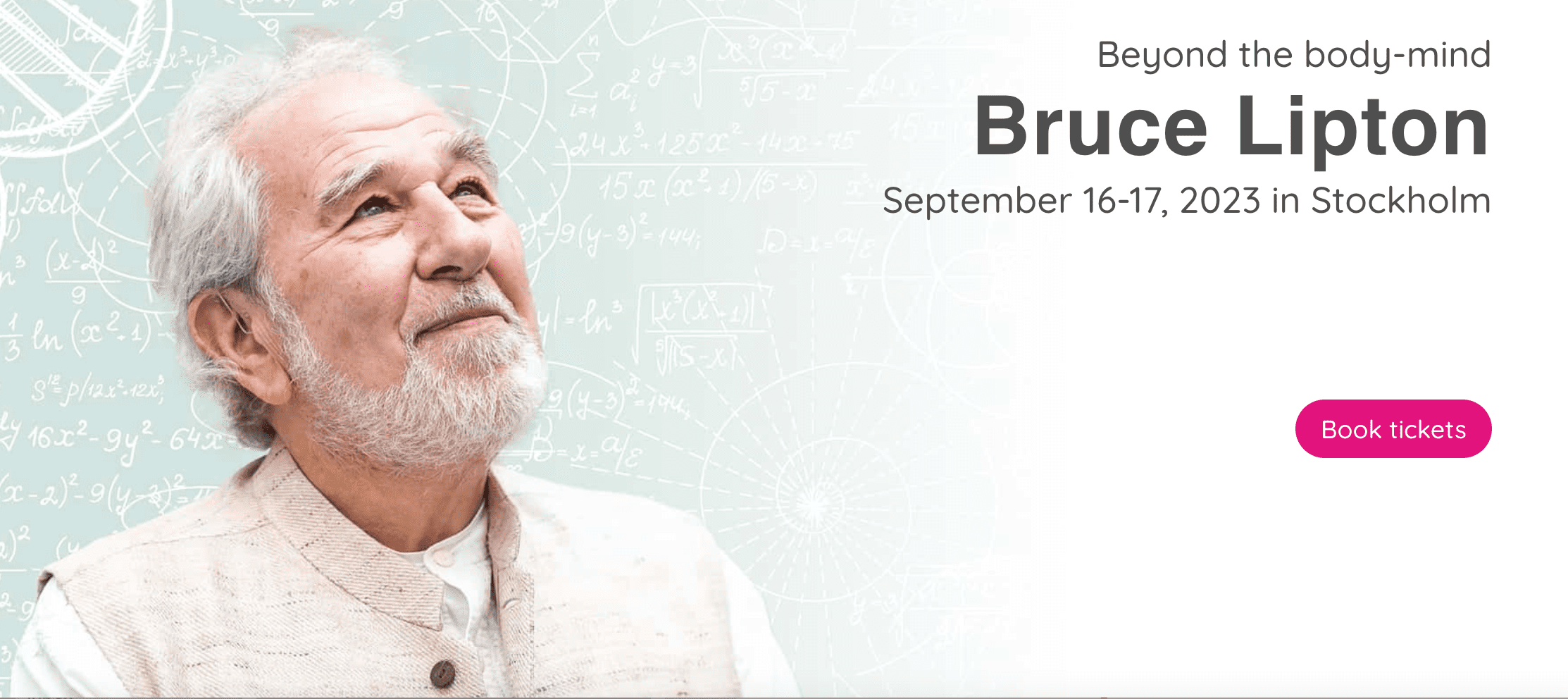 September 16
–
September 17
PDT
Join us for an exciting weekend seminar with Bruce Lipton in Stockholm.
During this weekend seminar, you will have the opportunity to learn from Bruce Lipton, Ph.D. He is the bestselling author of The Biology of Belief. He will guide you on a fascinating journey exploring the connection between biology and belief systems.
This seminar will provide a unique opportunity to delve into the realms of science and spirituality, bridging the gap between body and mind. Through dynamic presentations, interactive discussions, and practical exercises, Bruce Lipton will empower you with knowledge and tools to enhance your personal growth and well-being.