Aligning Your Life With the Wisdom of Nature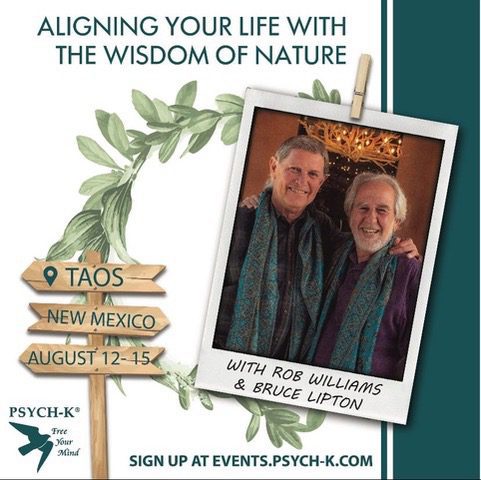 August 12, 2021
–
August 15, 2021
PDT
Civilization, as we know it, is in the process of making a monumental shift in human consciousness of which we are all playing a part, consciously and subconsciously. Every aspect of our lives, both personal and professional, is being profoundly affected. Using PSYCH-K®, you can help to positively direct this change, for yourself, and for all of humanity!
This is a fact because we are all interconnected energetically! In quantum physics this is called, "quantum entanglement", in spiritual circles, it is often referred to as "The Law of One".
Nature has much to teach us about living a satisfying, balanced, and sustainable life if only we would pay attention to Her Wisdom! Much of our civilization's dissatisfaction, disharmony, and unhappiness would vanish if we applied this universal Wisdom in our everyday experience. Living more satisfying, harmonious, and happy lives would impact every aspect of our existence, including our relationships, health, business careers, and spiritual identity.
With the help of these two master teachers, Rob Williams and Bruce H. Lipton, Ph.D., you will learn the science behind the Wisdom of Nature and then how to internalize that Wisdom at the subconscious level of the mind where it can become a self-fulfilling habit instead of a day-to-day struggle!
This event is limited to ONLY 100 people and there are 70+ signed up. 
You can attend whether you have never taken a PSYCH-K® workshop or if you are already a Facilitator. This is the equivalent to a PSYCH-K® Basic Workshop.
Travel restrictions are still active in several areas of the World (and changing day by day). For this reason, all those interested in attending this event have to check which are the conditions to travel to the US.