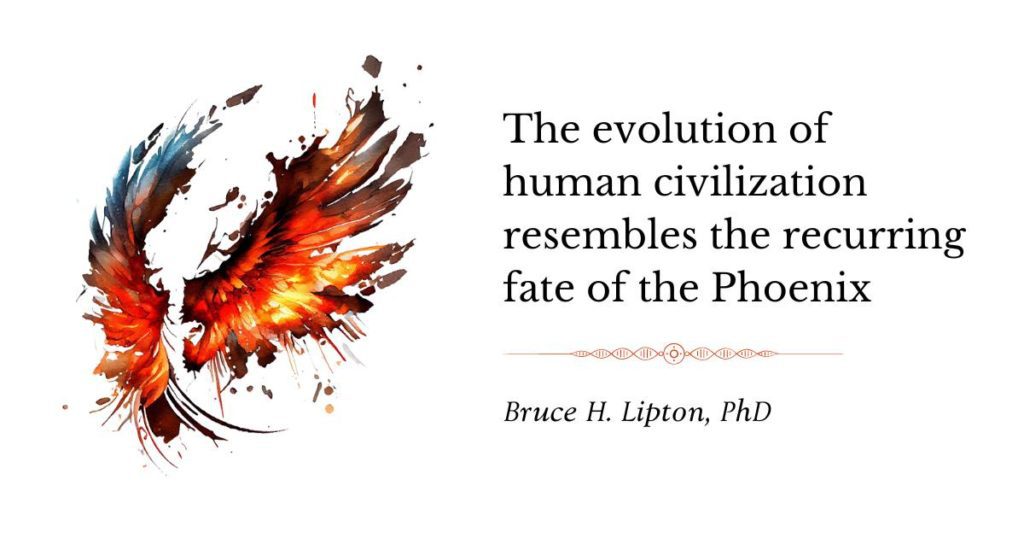 The Rise of The Phoenix: An Evolving Global Humanity
It is obvious, even to the most Prozaced-out individual, that today's global crises impacting the environment, health, economics and social stability are threatening the survival of human civilization. Suddenly, the old cartoon of some bearded weirdo carrying a placard reading, "The World is Ending!" doesn't seem that funny. Media and government continuously focus our attention on the darkness of impending crises, however, recent advances in physics and biology offer a significantly different and amazingly hopeful alternative for these very same symptoms.
New scientific insights suggest the evolution of human civilization resembles the recurring fate of the Phoenix, a sacred firebird revered in ancient Egyptian mythology. At the end of its lifecycle the Phoenix builds a nest of cinnamon twigs that it then ignites; both nest and bird burn fiercely and are reduced to ashes. From the ashes arises a new and greater Phoenix.
How will we come together to rise from the ashes?