Hello Dear Friends, Cultural Creatives and Seekers Everywhere,
Paradigm of Energy
We live in a profoundly interesting time where historically polarized viewpoints between science and spirituality are converging to redefine our beliefs about the nature of the Universe and who we really are. The validity of ancient spiritual insights is now being recognized in the light of modern day quantum physics.
While conventional Newtonian physics perceives that the Universe is comprised of two distinct realms, matter and energy, quantum physics, the most verified of all the sciences, acknowledges that what we perceive as matter is an illusion. In their effort to identify the fundamental unit of "matter," physics has been preoccupied with dissecting the electrons, protons and neutrons, the particles that comprise atoms. To their surprise, these fundamental particles were actually expressions of non-material energy vortices resembling "nano-tornados." This research was fundamental in establishing the science of quantum physics.
The reason we experience "matter" is because, firstly, light photons are reflected off the energy fields of atoms. We don't actually "see" matter, we see a veneer of reflected light. Secondly, the illusion of physicality is related to the fact that an atom's energy vortices are force fields that are palpable when we touch them. Bottom line, the Universe is made of one thing … energy.
Recognizing the rule that energy is neither created nor destroyed, when a "physical" body dies the energy atoms are recycled by Nature. Interestingly, our individual identities are defined by a set of cell membrane "self-receptors" that respond to a unique identity field that we have historically referred to as spirit. The existence of spiritual energy fields is recognized by quantum physics. A profoundly important quote from the world's most prestigious scientific journal, Nature, by Johns Hopkins University Professor of Physics Richard Conn Henry, sums up a most important conclusion, "The Universe is immaterial – mental and spiritual. Live, and enjoy."
Your spiritual field "lives-on" long after you transition from this life. Ponder this thought: "What if an embryo shows up in the future with the same set of self-receptors that respond to your unique spiritual field?" Presumably, you will back in human form but in a completely different body. The new embryo could be either male or female, and black, white, brown, red, or yellow. Contemplate that thought … it could blow your mind!
Alex Lipton
---
Upcoming Events

Conscious Evolution
Sep 21, 2019 to Sep 22, 2019
Zagreb Croatia
Event Details

The Turning Point: Thriving Through Evolutionary Chaos
September 27, 2019
Copenhagen Denmark
Event Details

Find Your Flow
September 28, 2019 to September 29, 2019
Basel Switzerland
Event Details

Celebrate Your Life – Sedona Retreat
October 31 – November 4, 2019
Sedona, Arizona
Event Details

Scientists, Mystics, and Sages
November 7, 2019 to November 11, 2019
Hyatt Regency Tamaya Resort & Spa, Pueblo, New Mexico
Event Details
---
Also coming up in 2019 (more information coming soon!)
November 22: Palo Alto, CA – Unity Church
---
2020 Events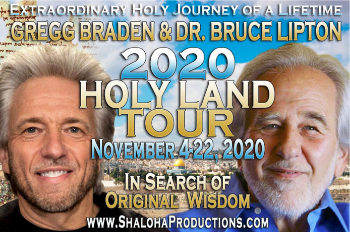 Holy Land Tour with Gregg Braden and Dr. Bruce Lipton
Nov 4 – 22, 2020
Israel
Event Details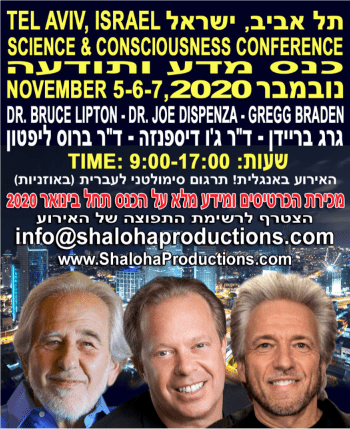 Science & Consciousness Conference with Dr. Bruce Lipton, Dr. Joe Dispenza, and Gregg Braden
November 5-7, 2020
Tel Aviv, Israel
Event Details
---
Bruce's Spotlight on Music
On September 27, human rights advocate and songstress, Annie May Willis, and I are offering a free event for teens in Denmark. In our multimedia presentation, we will provide students with a bold and hopeful vision for the imminent evolutionary upheaval that global crises are precipitating. Our program is designed to inspire young adults on how to successfully deal with coming challenges and how they can become active co-creators of a new, sustainable civilization.
Listen to Annie's wonderful uplifting music on Bandcamp or on Spotify.
Interested teens – and school classes – please arrive at the Farum Stadium in Copenhagen at 2pm! If you have any questions, you can write to Alun at [email protected].
---
Bruce Recommends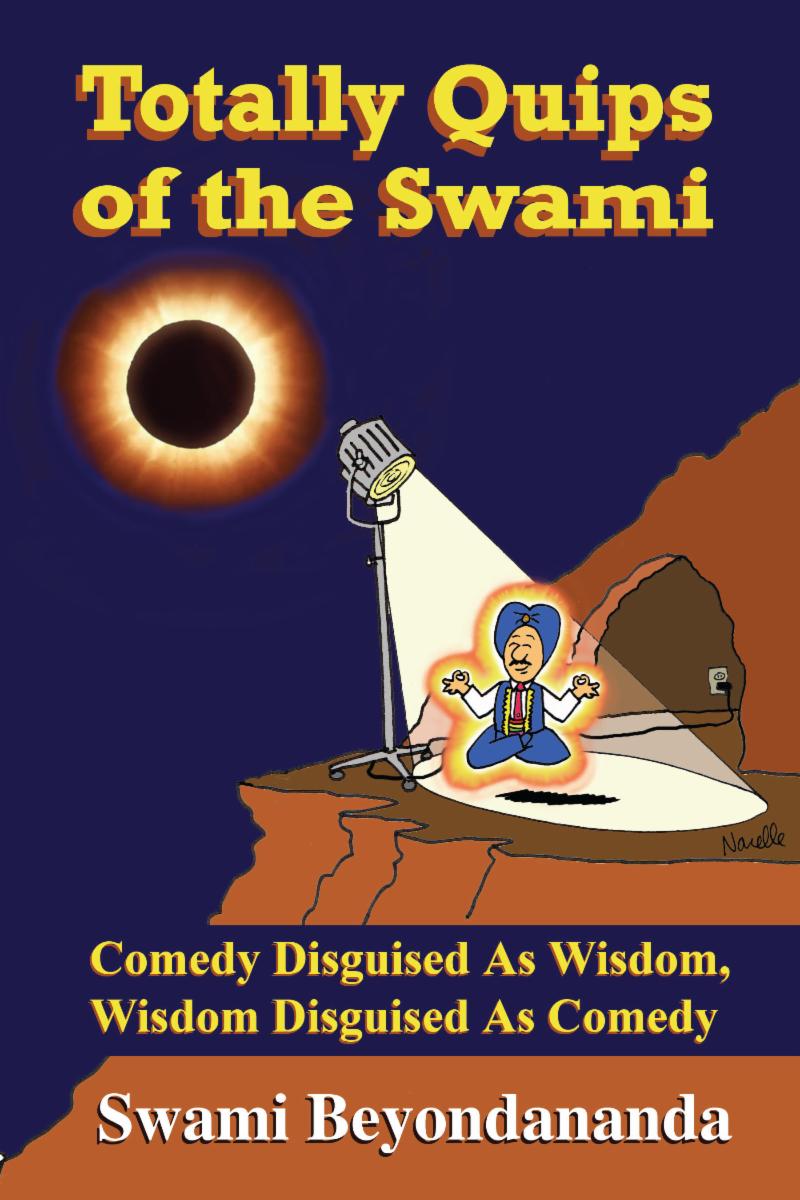 Totally Quips of the Swami by Swami Beyondananda
A new e-book from my dear friend and luminary comic, Steve Bhaerman, aka, Swami Beyondananda!
"Swami Beyondananda has given us a goofy and wise collection of insights and parables that totally cracked me up, and brought light streaming through the cracks. A total delight."
– John Robbins, best selling author & President, Food Revolution Network
---

FMTV Meditation Summit – October 1-10
---
Become a Member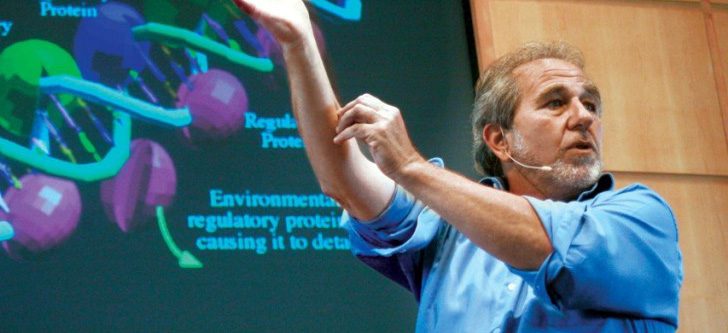 Join today for the next Membership Call, happening Saturday, October 12, 9am PDT and get exclusive access to the audio and video resources in the Bruce Lipton Archive – featuring over 30 years of cutting-edge research and teaching. Plus, when you join you'll have the chance to ask your questions and hear Bruce LIVE on our Monthly Member Calls.
Because our Members are entitled to unique information directly from Bruce as well as the information to create heaven on earth, your library membership will become…well priceless….