Hello Dear Friends, Cultural Creatives & Seekers Everywhere,
CONSCIOUS PARENTING & SUBCONSCIOUS PROGRAMMING
What are the programs that are holding us back?
Surprisingly, the answer was provided over 400 years ago, by the cofounder of the Jesuit order, St. Francis Xavier. The truth was expressed in his famous quote: "Give me a child for the first seven years, and I'll give you the man." Xavier was aware of the fact that life-controlling behavioral programs, downloaded into a child's subconscious mind during its first seven years, will shape the character of the rest of that person's life experiences. While our personal wishes, desires and aspirations are a product of the conscious mind, 95% of life experiences are controlled by behavioral activity programmed into the subconscious mind.
Remember, Nature spends a lot of effort and energy in creating a child, and it doesn't do so randomly or just on a whim. Nature wants to ensure that a child is going to be successful in its life before embarking on the process of birthing that child. Although a child receives genes from both its mother and father, the genes are not fully set into the position of activation until the process of development. The first eight weeks of a child's development is called the embryo phase, and that's just a mechanical unfolding of genes to make sure the baby has a body with two arms, two legs, two eyes, etc. The next period of life is called the fetal stage, when the embryo has the human configuration. Since it's already shaped, the question is, what will nature do to modify or adjust this human in the next number of months before it's born? What it does is this: Nature reads the environment and then adjusts the final tuning of the genetics of the child based on what's immediately going on in the world. How can nature read the environment and do this? The answer is that the mother and the father become nature's Head Start program. They're the ones who are living in and experiencing the environment. Their perceptions of the world are then transmitted to the child.
We used to think that only nutrition was provided by the mother to a developing child. The story was, genes control the development, and the mother just provides nutrition. We now know, of course, that there's more than just nutrition in blood. Blood contains information about emotions and regulatory hormones and the growth factors that control the mother's life in the world in which she's living. All this information passes into the placenta along with nutrition. If the mother is happy, the fetus is happy because the same chemistry of emotions that affect the mother's system are crossing into the fetus. If the mother is scared or stressed, the same stress hormones cross and adjust the fetus. What we're recognizing is that, through a concept called epigenetics, the environmental information is used to select and modify the genetic program of the fetus so it will conform to the environment in which it's going to grow, thus enhancing the survival of the child. If parents are totally unaware, this creates a great problem—they don't know that their attitudes and responses to their experiences are being passed on to their child.
I'm the first to admit that I wasn't ready to be a parent and that I was ignorant about the importance of parents (versus genes) in child development. With 20/20 hindsight, there are many things as a father I'd like to go back and change. Now when I see my daughters and sons-in-law raising their children consciously, in a way that means that these children, unlike their grandfather, won't have to rewrite a lot of negative programming, I wonder how I could have been so ignorant. I'm reminded of Bharat Mitra's description of organic farming, which could also serve as a description of conscious parenting: "How beautiful. How natural. How simple."
The good news is once you become aware of where you are struggling in your life, you have an opportunity to define the limiting dysfunctional subconscious programs that are inhibiting your efforts! The profoundly important fact is disempowering subconscious programs can be rewritten using techniques such as self-hypnosis, habituation practices, and a number of new modalities collectively referred to as "energy psychology."
Once the subconscious mind is reprogrammed, replacing limiting beliefs with your personal wishes and desires, the subconscious mind working 95% of the day will get you to your destination unconsciously, without the necessity of applying any conscious effort. Does this really work? For over 40 years, I was truly working "hard," yet failing, to achieve happiness and a true loving relationship. Twenty-seven years ago, I employed these scientific insights to rewrite my dysfunctional developmental programs. How did that work out? For the last 25 years, I have been blessed to truly manifest a joyous Heaven-on-Earth life experience with my wonderful partner Margaret.
For details on how to create the life you desire, I invite you to check-out the www.brucelipton.com website which offers a large number of freely available written articles, podcasts, and videos, revealing how you can reprogram and empower your life. The Honeymoon Effect book is a source that illuminates the molecular pathways connecting the mind and the body and offers an understanding of how to create and sustain a "Heaven-on-Earth" experience in every aspect of our lives. If you are interested in learning more about conscious parenting and birth psychology, please see the resources we have listed HERE, including the Nature, Nurture, and the Power of Love DVD.
With these insights, I wish for you a life of Health, Happiness, Harmony, and of course, LOVE.
With Love and Light,
Bruce
---
Upcoming Events
At this time we are planning for these events to occur and will notify you if there's a change in schedule.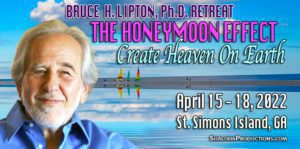 The Honeymoon Effect: Create Heaven on Earth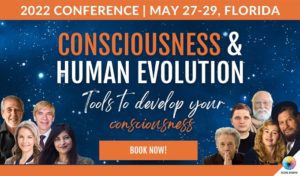 Consciousness & Human Evolution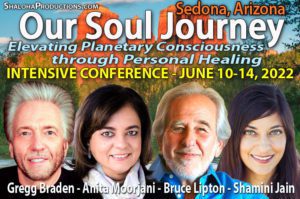 Our Soul Journey: Elevating Planetary Consciousness through Personal Healing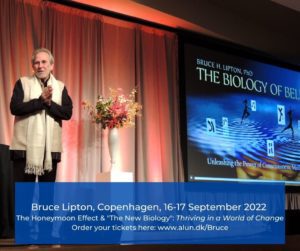 The Honeymoon Effect & The New Biology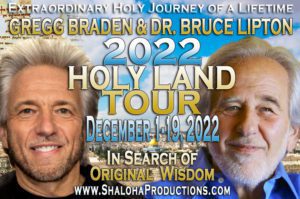 Holy Land Tour with Gregg Braden and Dr. Bruce Lipton
---
Bruce's Spotlight
Years of lecturing around this beautiful planet have provided me an opportunity to encounter wonderful Cultural Creatives that are helping to bring harmony into the world. Each month, I want to honor these cultural creatives by sharing with you the gifts they have shared with me.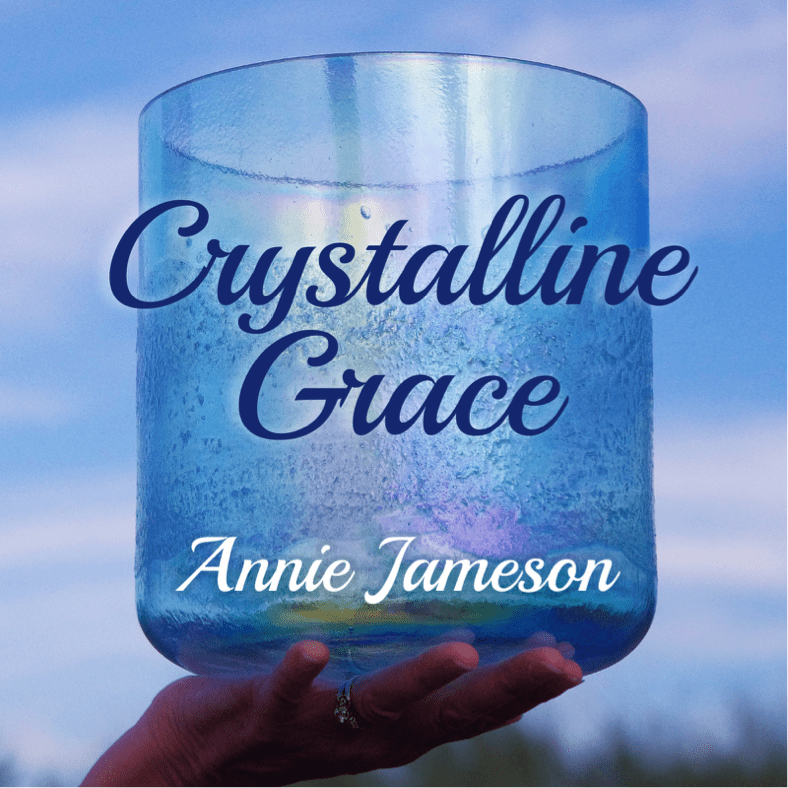 This month I would like to honor Annie Jameson, a sound healer and musician in New Zealand whose passion is to create music for deep relaxation, meditation and well-being. She plays alchemy crystal singing bowls, a crystal lyre and other high vibrational instruments. Please take a listen to Annie's alchemical sound and find yourself in deep peace ~ Spotify, Apple Music, Instagram, Facebook.
---
Featuring Bruce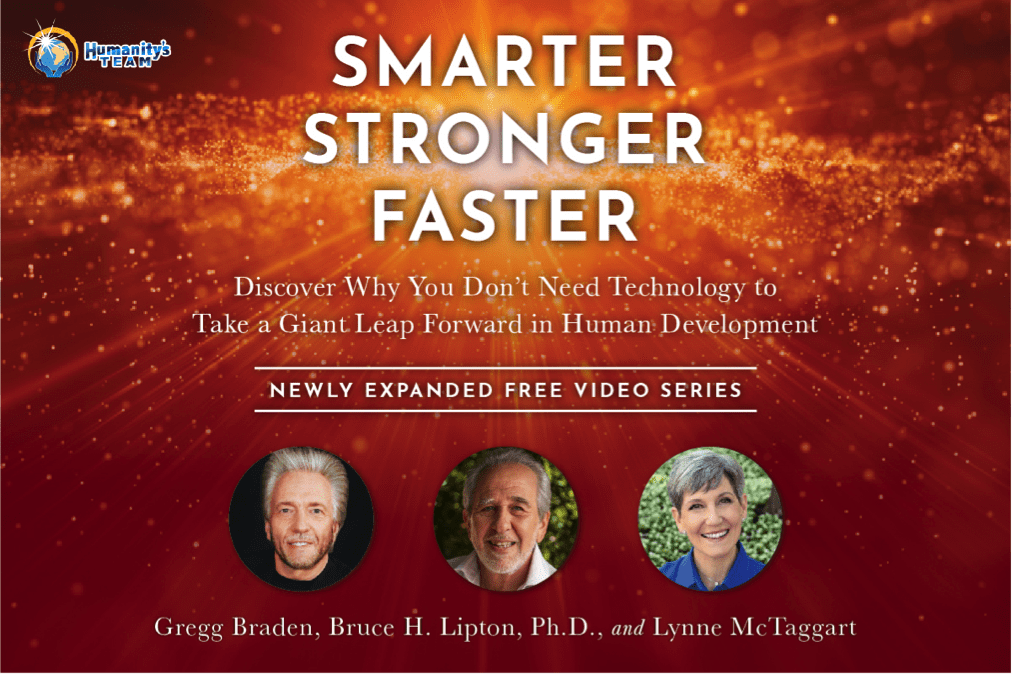 SMARTER, STRONGER, FASTER: Discover Why You Don't Need Technology to Take a Giant Leap Forward in Human Development
In this powerful free video series, Gregg, Lynne, and Bruce will teach you how to begin living on the leading edge of human potential and take charge of your own evolution in a big way! Some of the things you'll discover in this program is how to access new pathways to healing and creating optimal states of physical and emotional health, use simple techniques that allow you to achieve advanced brain states that are the key to unlocking your superhuman potentials, affect and alter matter — including your own body and mind — with your thoughts alone, and achieve superhuman potentials and deep states of healing through the power of group consciousness! Find out more about the newly expanded 'SMARTER, STRONGER, FASTER' Free Program Series HERE.
---
Bruce Recommends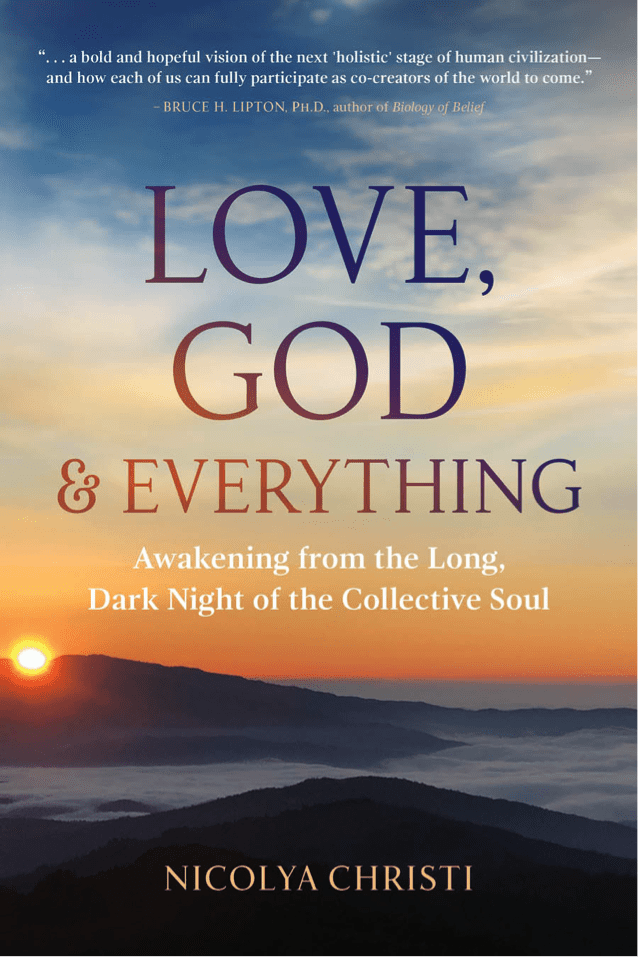 LOVE, GOD & EVERYTHING provides a bold and hopeful vision of the next "holistic" stage of human civilisation—and how each of us can fully participate as co-creators of the world to come. Nicolya Christi offers readers an extraordinary opportunity to move beyond misperceived limitations and write new empowering stories for themselves, their children, and the world.
SheTreat Certification Program: Join Dr. Maya on a journey where she'll be sharing what she's learned from years of working with the ancient teachings of elders and the earth to help people like you develop a healing connection to the Earth and better understand why you're here in this lifetime.
---
New Audio Book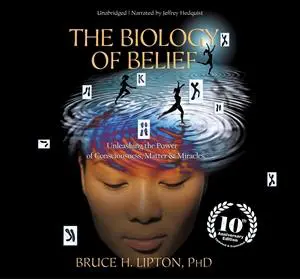 It's been 17 years since The Biology of Belief was first published, and we are happy to announce that a full UNABRIDGED audiobook of the 10th Anniversary edition is now available for purchase! A wonderful gift!
---
Become a Member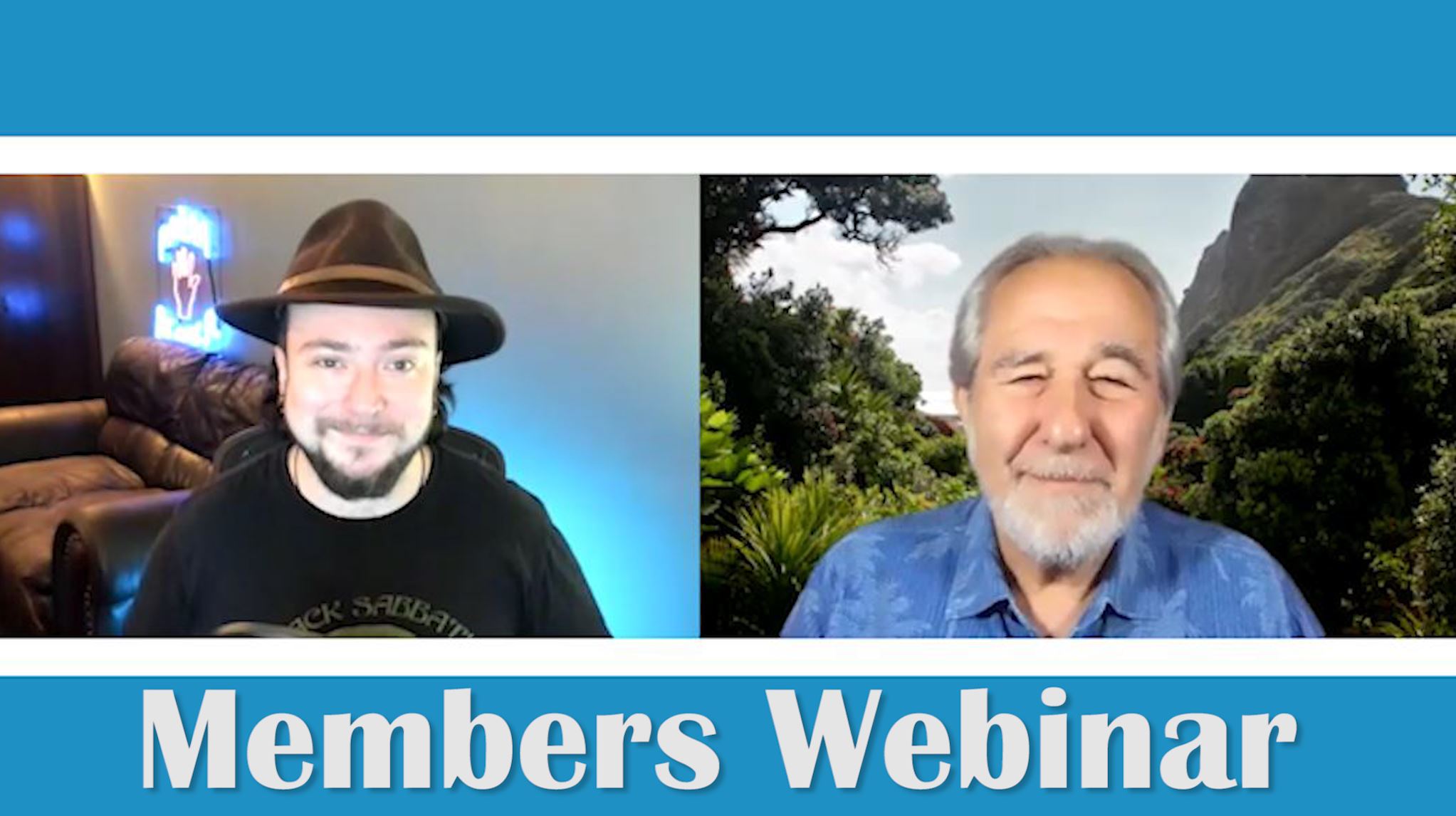 Join today for the next Membership Call, happening Saturday April 23rd at 9:00am PDT and get exclusive access to the audio and video resources in the Bruce Lipton Archive – featuring over 30 years of cutting-edge research and teaching. Plus, when you join you'll have the chance to ask your questions and hear Bruce LIVE on our Monthly Member Webinars. Learn more about Membership details.